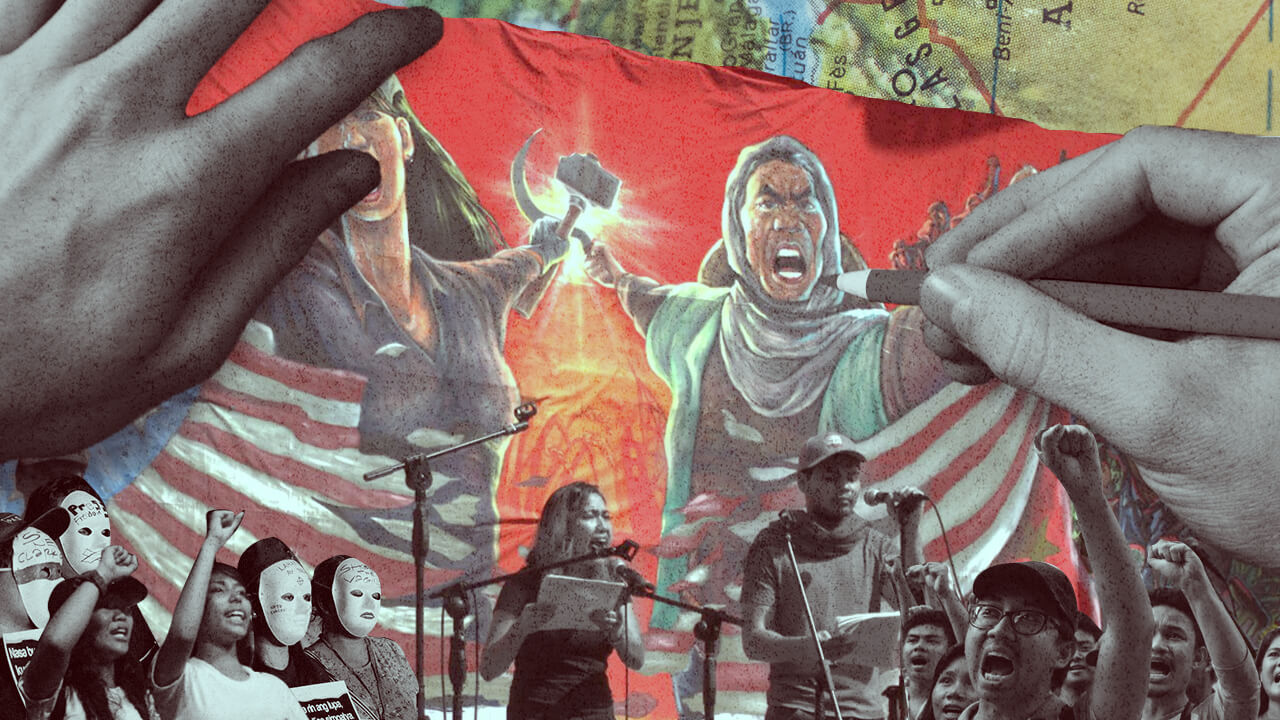 The Rise Of Youth Activists III
Children and youth were once expected to be passive followers, obedient listeners and dependent members of society. Today, they are quite the contrary. Dissatisfied with waiting for the older generation to sort out the world's problems, more and more youth (millennials and Gen Z too!) are noisily questioning the world they're inheriting and demanding that things work differently. 
Here are stories of 6 motivated and passionate youth who through their perseverance are showing us how to make the world a better place. 
Read more from our series – Part I & II 
1.PAYAL JANGID, INDIA
The girl who strives tirelessly to challenge status quo 
Child marriage is no anomaly in India. It is the reason why many girls drop out of school, become young mothers, take on domestic chores at home, creating a vicious cycle that strips them of opportunity and equality. Tirelessly striving to break this cycle is 15-year old Payal Jangid, from Hinsla village in Rajasthan. 
Encouraged by Bachpan Bachao Andolan's Bal Mitra Gram, and Bal Panchayat (Children's Council) that pushed children to participate in social change, Payal began taking charge from early years. Her passion and zest to tackle child marriage, child labour and the archaic tradition of 'Ghunghat Pratha', got her elected to the Pradhan (Chief) of the Bal Pnachayat. Payal's diligence ensured no child marriages took place in her village. "Until and unless children themselves realise that they have some rights, they won't feel unyoked. A child must have some agency which enables her/him to decide," she said despite facing conflict from the adults in her village. 
Payal was awarded the World Children's Prize in 2013 for her fight against child abuse, and was also one of the few children who was selected to meet Former US President Barack Obama when he visited India.
2. SOPHIE CRUZ, MEXICO
The youngest face for Immigration reform 
"My friends and I love each other no matter our skin color," wrote Sophie in a drawing for the Pope. 6 year old Sophie, personally presented the Pope with a letter she wrote, with a humble request to protect her parents (originally from Oxaca in Mexico), now living in Los Angeles as undocumented immigrants. 
Living in constant fear of her parents being deported, Sophie had many questions to ask her parents about why they could be taken away from her. Backed by a community of immigrant, Sophie was pushed to the fore, to bring about a change in the way immigrants were treated and their rights protected in the US. 
Today, Sophie is hailed as an influential Activist for Immigrant Rights (She even has a giant sized mural in her name) This acknowledgement led to her giving a speech at Women's March in Washington in 2017, where she urged people to form "a chain of love to protect our families."
3. SONITA ALIZADEH, AFGHANISTAN 
The teen who raps to end child marriage
As a young girl who barely escaped becoming a child bride, Sonita Alizadeh is well acquainted with the devastating consequences of forced marriage, like 1/3rd of girls below 18 years across developing countries. 
Born in Afghanistan under the Taliban regime, Soni grew up as an undocumented refugee in Iran where she faced the trauma of being sold for marriage in exchange for a bride for her brother. Still unsure of her fate at the age of 16, she wrote the song Brides for Sale to express her grief and share her experience and the experience of so many other girls like herself. 
Popularly known at Sonita (a documentary film based on her story), this young girl has transformed from a teenager with no formal education into a high school graduate and become the face of a global campaign to end the regressive social custom of child marriage, by arming herself with an unlikely weapon — rap music.
4. MUHAMMAD NAJEM, SYRIA 
The boy using selfie videos to highlight the conflict in Syria
Stuck in the midst of the ongoing Syrian Civil War are millions of innocent children, whose prayers for a normal life free of violence and war goes unheard everyday. Unlike most teenagers, 15-year old Muhammad Najem, uses the might and magnitude of social media to showcase the extensive damage that is caused to families living in this war-torn country, to people across the world. 
Najem's videos have a common theme: an appeal to the world to bear witness to what is happening in Syria. He frequently posts on twitter, pleading the rest of the world to step in and help. "People should know about everything happening in Syria. I want to follow my studies. I want to become a reporter when I grow up," he says. 
Visibly shaken in one of his videos, his voice breaks, coming out strangled and emotional as he continues: "Khamenei killed our childhood." Najem talks to the world on behalf of the children of Syria, who sustain missile attacks, bombings, loss of families and extreme violence and devastation on a daily basis. This youth activist hopes for intervention by people across the world, so that children like him can have a better life. 
5. GRETA THUNBERG, SWEDEN
The youngest, most influential climate change activist
"Our Leaders Are Behaving Like Children", said teen climate activist as she confronted World Leaders. 
Greta's interest in the effects of Climate Change developed in the third grade, during a class on the subject. Ever since, this 15-year old and her family have taken several measures, such as using electric cars and installing solar batteries, to do their bit in conserving natural resources. 
In 2018, Thunberg went on strike from school in order to protest climate policy, and after her protest gained attention around the world she has gone on to give talks and write articles for international titles, influencing young cohorts across the world and putting pressure of governments. 
At the COP24 held recently in Katowice, Poland, Thunberg, made headlines for her now-weekly school strikes to urge her home country to take bold climate action. Addressing world leaders as the climate conference kicked off, she said, "We have not come here to beg the world leaders to care for our future. They have ignored us in the past and they will ignore us again. We have come here to let them know that change is coming whether they like it or not. The people will rise to the challenge."
6. PARAVEE ARGASNOUM, THAILAND 
The trans gender non-conforming activist helping his community
19 year old Paravee Argasnoum is a young trans and gender-nonconforming activist in Thailand. As a teen this led to a lot of struggle for him, both emotionally and physically. He was often alienated and bullied by peers, questioned repeatedly by his family and not accepted for who he was. 
Counseling helped Paravee deal better with the stress and pressure that came with being gender nonconforming. He decided to channel his energy and help others like himself. He strongly believes that being an activist provides him with an opportunity to express ideas that can prove beneficial to the society. 
"I want the perception of them to be positive, for them to be taken seriously and treated as ordinary humans. Members of society need to be aware that LGBTI people are not for comedy value and deserve respect," he says, advocating we are all equal citizens of the same community. 
Photo Credits : Unknown
Words By : Punya Datar
Punya Datar is a first year law student at the Symbiosis Law School, Pune. An avid reader and dancer, Punya is also passionate about LGBTQi rights and believes every child must be educated. You can follow her on instagram.