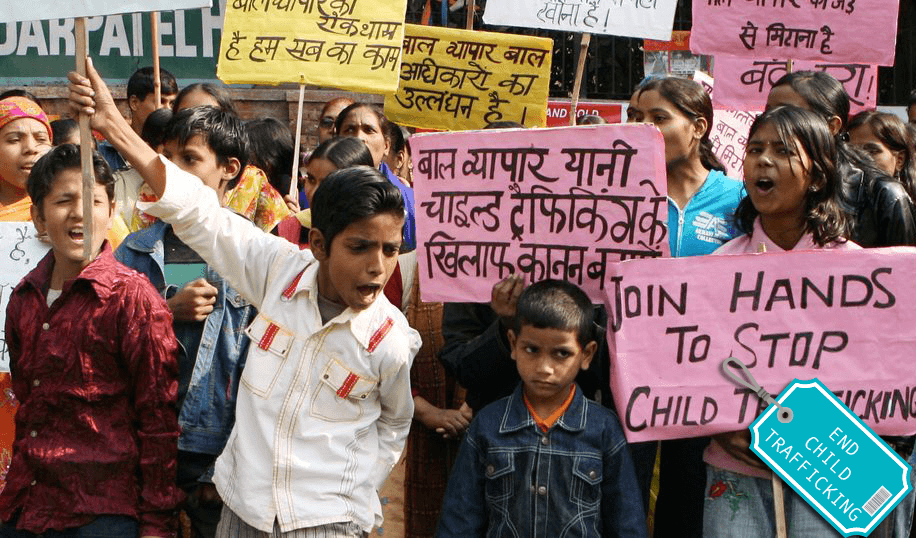 #EndChildTrafficking – Twitter Reflections On The Trafficking Of Persons (Prevention, Protection & Rehabilitation) Bill, 2018
While many hail the arrival of the Anti-Trafficking Bill and hoot at its approval in the Lok Sabha, many others criticise it for being neither clear not comprehensive, calling for a rethink and relook at a Bill that can potentially change the lives of millions of victims, perpetrators, implementers and law enforcers.
Activists, law makers, NGO's and common man took to twitter and shared their reflections on this highly contentious bill. Now, raise your voice to the Rajya Sabha to not pass this Bill in its current form. Ask for a Parliamentary Select Committee to discuss the Bill.    
#AntiTraffickingBill2018 so many reasons why this bill neither prevents nor protects children. So why is it being pushed? https://t.co/8UFIh87iQI @PreranaATC @HAQCRC @ShashiTharoor @Jairam_Ramesh @RahulGandhi @Manekagandhibjp @SushmaSwaraj

— Enakshi Ganguly (@enakshihaq) July 26, 2018
UN Experts express grave concern about #AntiTraffickingBill #AntiTraffickingBill2018 refer to Standing Committee @BJP4India @INCIndia @bjd_odisha @cpiofindia @cpimspeak @AITCofficial @admk_live @arivalayam https://t.co/V8cuhx0z1d

— Prabha Kotiswaran (@pkotiswaran) July 26, 2018
#AntiTraffickingBill2018 | In all the ten salient features of the proposed legislation, there is not even one direct reference to bonded labour and forced labour. The bill systematically avoids the problem of bonded labour and pays only lip service to it. https://t.co/4o4krJNG4J

— EPW (@epw_in) July 26, 2018
Refer #AntiTraffickingBill2018 to #standingcommittee because its provisions will have an overriding effect over all other Laws. It should be thoroughly debated as per the ArgumentativeIndianTradition @BJP4India @SushmaSwaraj @ShashiTharoor @INCIndia @pkotiswaran @LogicalIndians

— Ayushman (@ayushmanbhagat) July 26, 2018
India's confused #AntiTraffickingBill2018.Great opportunity wasted by privatization of public processes thru hushhush, rushrush n pushpush #fighttrafficking #helperase #ChokeTheDemand #protectourchildren @enakshihaq @powerofyogesh @HAQCRC @LeherIndia

— Dr. Pravin Patkar (@patkar_pravin) July 28, 2018
This week the Lok Sabha voted on the #AntiTraffickingBill2018 and now it will be discussed in the upper house. We urge again @Manekagandhibjp & @MinistryWCD to refer the Bill to a standing committee because of its many flaws! https://t.co/GuG1ou94pd @pkotiswaran @AINSW_INDIA

— GAATW (@GAATW_IS) July 29, 2018
A Socio-economic problem is being solved with Crime and Punishment model. Not just that, protection is missing, rehabilitation is misunderstood, while prevention is underrated. #AntiTraffickingBill2018

— Prerana (@PreranaATC) July 25, 2018
#AntiTraffickingBill2018 "Are we not women Madam Minister?" asked the collectives of sex workers to Maneka Gandhi, Women and Child Development Minister. @meenaseshu @ShashiTharoor @AarthiPai @LCHIVWRI @NNSWIndia https://t.co/0b8scI21xW

— pari saikia (@parisaikia02) July 27, 2018
@ThinkCREA @tarshingo @PLD_India @meenaseshu The Minister claims everyone has been consulted in the drafting of #AntiTraffickingBill2018 That's untrue. One of the most imp constituencies that will be impacted has not been included- sex workers.

— Rupsa Mallik (@RupsaMallik) July 26, 2018
The opposition from the experts followed similar comments from critics, who observed that the bill fell short of meeting international human rights standards.#AntiTraffickingBill2018

— 🇮🇳 Riya हिन्दुस्तानी 🇮🇳 (@24carratgold001) July 26, 2018
Traffickg = exploitation of labour. Improved labour governance, workers rights, labour laws are necessary to tackle it. Re-think #AntiTraffickingBill2018 https://t.co/Nvq8MIWex5

— PLD-India (@PLD_India) July 23, 2018
India must bring its new #AntiTraffickingBill2018 in line with human rights law, urge UN experts @UNHumanRights https://t.co/ThVp13s0G4

— Lawyers Collective (@LCHIVWRI) July 23, 2018
The #AntiTraffickingBill2018 : A Cause for Distress https://t.co/3VVbzMWWnt the Bill listed for discussion #MondayMotivation #JantarMantar MPs to demand the Bill to be sent to the #StandingCommittee @ShashiTharoor @Dchautala @sushmitadevmp @supriya_sule @PandaJay

— Delhi Post (@Delhipostnews) July 23, 2018
"Rescue-and-restore missions have not only proven to be indiscriminate, violent, and destructive of #sexwork-er communities, but have also been ineffective in addressing the problem of minors in sex work and of adult persons forced into sex work." #AntiTraffickingBill2018 https://t.co/RfeUzH8lEB

— ResearchProjectKorea (@photogroffee) July 23, 2018
Pl don't tag me in this pic – I don't support #AntiTraffickingBill2018 for reasons elaborated in the link. Yes trafficking is a huge issue but this bill fails to address the challenges in addressing trafficking and securing rights, dignity of victims.
https://t.co/w5HUFLWhED

— Kavita Krishnan (@kavita_krishnan) July 18, 2018
"We reject the model being proposed by kailash satyarthi and others, of raid and rescue under the Trafficking Bill 2018." Prof Babu Mathew @pkotiswaran @meenaseshu @AarthiPai @manoharban @sexworkersunion #AntiTraffickingBill2018

— NNSW India (@NNSWIndia) July 18, 2018
Seems the Govt of India has been given the illusion by the proponents of this unimplementable #AntiTraffickingBill2018 that it will stop sexwork in India.
False claim.
Sexworkers will just go underground, without any support or services, leading to multiple problems

— Mona Mishra (@MonaMishra2) July 18, 2018
Photo Credits : Unknown