It gives us great pleasure to present you the Annual Report. 2016-17 was a critical year for Leher- rewarding and humbling; three years into initiating our field lab in Madhubani, Bihar, one of India's 200 backward districts, it has been rewarding to see the many unchartered directions we have taken bear fruition and our community preventive programme take shape. It has been humbling to see communities come together for children. And it has reaffirmed our unwavering commitment to the participation of children and communities in keeping children safe.

At Leher we believe that violence against children can be prevented. It is instinctive to most people to want to protect children. Across programs Leher looks at ways to harness this instinct; to bring the strengths of family, community, informal social protection networks together with the formal systems of child protection and public social protection. We feel an active focus on prevention reduces the immediate burden on child protection services, in terms of human resources and the cost of delivery, and expands the reach of services.

This year Leher brought out Together for children: a community's journey a midline report of our work of three years in communities. The findings of the report indicate that communities, families, youth and children themselves, are interested in coming together to keep children safe, out of work, in school, safe from child marriage, trafficking, and that they can achieve results. Our learning has been that communities take time; they gradually garner the will to question the status quo and change for their children. Children play a key role in driving change as they motivate adults to change. One of our biggest wins, we believe has been our investment in the community process, in giving time to communities to understand how to identify problems, break them down, take collective decisions, plan action and follow up.

Leher's work on promoting a preventive approach to child protection has resulted in multiple collaborations and taken it into very diverse settings. In the current year Leher collaborated with UNICEF in the Kashmir Valley around a pilot program on Child Friendly Spaces to support children and young people's need for peaceful non-political interventions to cope with violence around them; in Leh Leher supported the deliberations on corporal punishment in institutions such as monasteries and Gompas, to build discourse around safety and protection of children and in Rajouri provided technical


support to the local partner to conduct a baseline study on child protection and using the evidence create a District Child protection Plan for Rajouri. We visited Odisha to understand the conditions of children in Ashram Schools and as technical partner to the Tata Trust made recommendations on possible intervention areas to keeping children safe and protected in Ashram schools.

A key goal of Leher is also to build a culture in society that prioritizes the safety and protection of children. To address some of the deeply entrenched norms and traditions that foster violence and abuse of children Leher works on short, simple, visual messaging via the social media platform, to engage audiences that have the capacity to spread the message and demand change, including young people, photographers, writers, visual activists, parents, families and statutory bodies who can shape opinions and create change. This year our social media campaigns focused on issues such as – gender, child labour, sports and play, and climate change amongst others. Leher launched Little Humans (inspired by Humans of New York) a volunteer-based, collaborative project as a standalone campaign with the belief that sometimes the littlest people have the biggest stories to tell. Leher's Everyday childhood an instagram based curated visual project has garnered interest and brought in motion many interesting collaborations with photographers, writers, illustrators and visual storytellers.

We remain a small team, but undoubtedly hardworking and passionate and are blessed to work with partners who support us and help us learn. We take this opportunity to thank all Leher friends-donors, advisors, supporters and partners as we move on to the next year with optimism in our vision of caring families, alert communities and responsive governments towards keeping every child safe.
In 2014, Leher in partnership with Sarvo Prayas Santhan, a grassroots organization, initiated a 5 year pilot child protection community owned initiative focused on prevention and community participation, covering 3 blocks and 63 villages in the district of Madhubani in Bihar. Over this 5-year period, Leher is incubating a program to equip communities with awareness, understanding of their situation, skills to mobilize themselves, demand and monitor child protection. The program draws children, families, and duty bearers together, to share responsibility for making communities capable, self – sufficient, safe spaces in which childhood thrives. The key strategy continues to be - to keep the program lean, avoid any monetary or incentives in kind to communities, but to support them find and obtain sustainable sources of support, from within and locally from the administration.

The purpose of this pilot is to contribute learning and to distill a cost-able, manage-able model, which can be funded and institutionalized in partnership with government and civil society.
STATUS & PROGRAM ACTIVITIES (2016-17)
WORK WITH ADOLESCENT CHILDREN'S GROUPS
Children should be equipped with abilities that would help him/her become confident, responsible, and prepare them to negotiate through life's experiences to come. For this, a special set of planned activities cum discussions were facilitated by our team amongst the girls and boys in the 36 adolescent children's groups. Through these activities they were helped to understand themselves and their friends (qualities, interests, talents, moods, similarities), and also identify the strengths and weaknesses of the group members and see the difference between working in a collective as against working individually. Discussions were also facilitated on certain life skills – on assertiveness and submissiveness and its impact in different scenarios; on peer pressure and identifying different tactics to avoid being negatively influenced, on understanding their own perceptions and stereotypes about gender role in society.
MIDTERM DISCUSSION ACROSS 27 VILLAGES WITH THE VILLAGE CHILD PROTECTION COMMITTEES (VCPC'S)
In the 3rd year a midterm discussion was conducted across the 27 villages with the VCPCs to assess if their perception has changed on issues discussed and taken up from inception and to identify any new child protection issue that the members want to take up. Some findings from the midline:
Corporal punishment hasn't stopped all together but it has reduced;

Feticide which was two years ago not even spoken about, today has been identified as an issue in 20/27 villages as a practice;

The midline has helped identify other children in the village who need support in acquiring their disability certificate;

Domestic abuse and its negative effect on the child especially in pursuing studies was recognized as an issue in 19/27 villages

Some of the additional issues that were identified during this process – sexual harassment, bullying, child impacted by domestic violence, elope, impact and exposure to media, gambling, parenting issues, non inclusion of children in decision making etc.
TOGETHER WITH CHILDREN: A COMMUNITY'S JOURNEY Leher published Together for children: a community's journey (December 2016), a report of its work in communities of three years.
The findings of the report indicate that families, leaders, youth and children themselves, are interested in coming together to keep children safe, out of work, in school, safe from child marriage, trafficking, and that they can achieve results. The cases of violence against children, which communities now address are indicative of a gradual change in attitude behavior change.
DEVELOPING A SOFTWARE Data on child protection has always been a challenge; it is mostly presented in the form of numbers, statistics, percentages, etc. Numbers do not always tell the entire story. They cannot always present the journey of a community towards social change. We have been trying to address this practice of limiting the picture on child protection to mere numbers from our early days with easy available tools such as excel that was available to us but as our interventions widened both in depth and reach we have begun exploring software to capture qualitative and quantitative data from the field. This would help in quick data collation and trend analysis which would help the CPCs in evidence building and advocacy process. The ultimate goal is to convert it to an application that would document real time data that would be captured by members of the community themselves on their mobile phones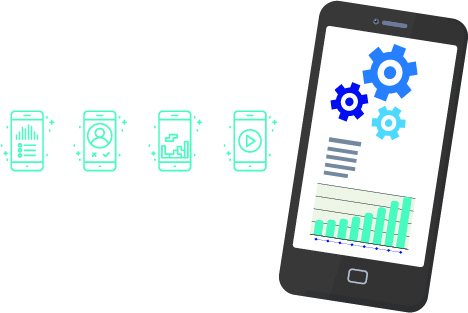 LOOKING AHEAD The focus this year has been towards consolidating the advocacy mandate at the block and district level and planning phase out in 2 years; advocacy at the state government level for strengthening of child protection system; capacity building of youth; a light touch in the additional nine villages expanded to and to compare process and inputs made in the existing 27 in order to distill the time taken to set up a alert, responsive Child Protection Committee and Children's Group.


Leher's work on promoting a preventive approach to child protection has resulted in multiple collaborations such as UNICEF, Tata Trust, State Governments, local civil society organisations and taken it into very diverse settings, which include remote Ladakh, conflict ridden Badgam and Srinagar in the Kashmir valley, border lying Rajouri in Jammu, flood ridden and almost forgotten Morigaon in Assam, into residential schools in tribal districts of Orissa, along with it's longitudinal pilot preventive program in Madhubani, in Bihar which is one of India's 200 most backward district.
PARTNERSHIPS
UNICEF AND PARTNER NGO'S IN JAMMU & KASHMIR: Leher has been working as a knowledge partner to UNICEF almost since they began their work in Jammu and Kashmir three years ago, strengthening education and building the nascent child protction system in the State. In this year Leher has worked with and trained resource organisations in the State to undertake participatory baseline child protection study in three districts across very diverse regions of the State. Periodically Leher has been called upon to facilitate dialogue and build capacity of different stakeholders on child protection.

KASHMIR: Sensitive to the issues of the region and recognising that children & young people need peaceful non-political interventions to cope with violence around them, UNICEF in concurrence with the state Government and in collaboration with civil society organizations, designed and piloted the Child Friendly Spaces (CFS) as one among a range of programmatic approaches that support children's well being in emergencies. Leher worked with UNICEF as a knowledge partner, to provide technical support to implementing agencies, and to document as a good practice, the pilot initiative of safe spaces for children in communities, with the objective of creating evidence, flagging challenges and making programmatic recommendations which would help UNICEF and partners advocate recognition of CFS as a critical and necessary intervention for children in times of conflict.
LEH: Leher facilitated deliberations and discussion on regional level Civil Society Alliance for promotion of child rights amongst stakeholders in the Leh region. Leher also joined as resource to support the capacity building workshop on corporal punishment for the monks in the Gompas, while respecting the revered status of the monasteries and Gompas among the people of Ladakh, to build the discourse around safety and protection of children in them .

RAJOURI: Leher capacity built UNICEF's partner in Rajouri to conduct the baseline study , prepared the Child Protection District Need Assessment and worked with the organisation to create an evidence based Child Protection Plan for the district of Rajouri.
MANUAL FOR CARE GIVERS IN RESPECT OF ADDRESSING LIVING CONDITIONS, IN CUSTODIAL SETTINGS FOR CHILDREN IN CONFLICT WITH LAW A recent judgement from the Supreme Court of India, on matters related to prison reform instructed the Ministry of Women and Child Development (MWCD), to develop a manual for care givers of custodial care settings for child in conflict with law, providing guidance on living conditions and quality care. Leher was appointed as the technical agency to draft the manual for an interdepartmental Committee constituted by the MWCD towards preparation for the same.

INTERVENTION STRATEGY DESIGN FOR THE TATA TRUSTS IN ASHRAM SCHOOLS FOR TRIBAL CHILDREN IN ODISHA The Tata Trust amongst India's oldest, non-sectarian philanthropic organizations continues to play a pioneering role to make a real difference to communities. The Trust, has been concerned about the conditions of children in Ashram Schools across India following numerous reports, of such facilities being overcrowded, security issues, staff vacancies, shortage in monitoring officials, lack of data and above all many child protection violations and was keen to make an intervention. Leher collaborated with the Trust as a technical partner to do a rapid status assessment and make strategy recommendations on possible intervention areas that could be initiated by the Trust for the tribal children of Odisha.
CASE INTERVENTION PRACTICE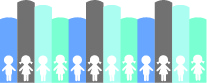 Combining our approach of promoting prevention and our goal of strengthened child protection systems in the country, Leher has begun a small case-work practice. As ad-hoc social workers we work with children and their families and assist them with straddling the child protection system. We work with both children who are victims and those who commit offences. The objective is to assist families while push the system to function more effectively. We document the cases in detail to contribute towards practice and evidence building for collaborative advocacy efforts towards system strengthening and law amendment. Leher is currently working closely on 3 cases which include issues of – child sexual abuse, substance abuse and juvenile justice.

DOCUMENTATION AND SKILL BUILDING WORKSHOP, UNICEF IN COLLABORATION WITH DEPARTMENT OF WOMEN & CHILD DEVELOPMENT, GWALIO, MADHYA PRADESH UNICEF has been working towards strengthening of child protection systems in the State of Madhya Pradesh. As the implementation of Integrated Child Protection Scheme and Juvenile Justice Act is gathering pace, a lot of work is being done by frontline child protection workers at the district level. In the absence of knowledge of documentation among frontline child protection workers, a vast resource of learnings and challenges from the interventions and the range of activities undertaken remain inaccessible. Leher was invited as resource to design and conduct a three day workshop on strengthening the skills and capacities of front-line child protection workers from districts in Gwalior and Chambal divisions of Madhya Pradesh.
PROMOTION OF THE ROLE OF FAMILIES & COMMUNITIES IN PREVENTION OF VIOLENCE AGAINST CHILDREN IN BHUTAN Subsequent to the release of Bhutan's Violence Against Children Study, Leher was invited as a panelist where it shared the role of families, communities and young people in preventing violence against children based on its pilot intervention in Madhuabni, Bihar
FRAMES FROM THE FIELD
Every visit to the field is like walking a new, unknown path. Unpredictable weather, multiple modes of transporation and countless cups of tea later we know that the warmth of our field partners and a new set of learnings await us.