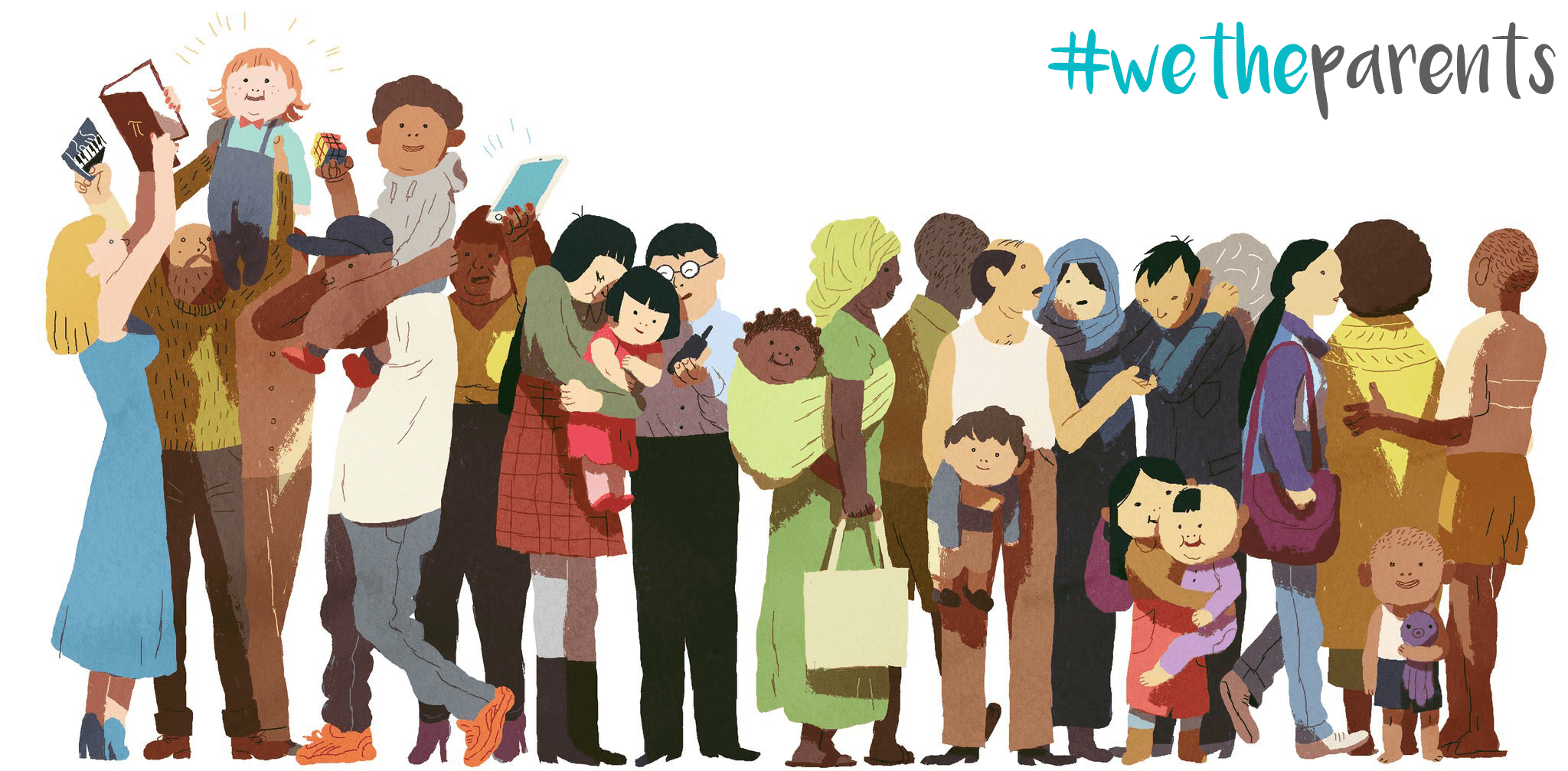 Last week, a helpless father was beaten to death for protesting the violation of his young daughter in #Unnao, a lawyer took on the case of a Bakarwal girl, raped and killed in #Kathua because she believed that this fight was for her daughter too, and thousands of parents took to the streets, attended marches, formed action groups and took to social media to express their horror and grief at the brutal abuse of two little girls, just like their own.
Parents will go to any length to protect their children and work tirelessly to raise them to the best of their ability. With changing times and circumstances, parents are adapting and inventing new styles to raise children. This week, a bunch of parents from across India share their real life experiences and tell you what it's like to raise a child in 2018. #wetheparents
Parenting With A 'Grand' Difference
In Mumbai and all over the world, hundreds of parents set out to work each morning knowing their child is safe with that one person they trust, the Grandma. The proxy parent who has to stand in for all parenting duties until the clock strikes the bewitching hour. A lot of women including me swear by the supportive mother or mother-in-law. So I reached out to three upstanding representatives of this species called 'the grandmother'. Chandrika Rao on #parenting with a 'grand' difference. #wetheparents
Who is with us?
Raising Our Boys In The City Of Dreams
In the slums of Dahisar, a melting pot of cultures and people, religion and languages, aspirations and hopes, live Aditya & Nandini Pandey. For 11 years now, Adityaji has been working as a construction worker on projects across Mumbai, while his wife Nandiniji, a homemaker, loves ardently her role in raising their children. Hailing from Uttar Pradesh, they try to hold on to values learnt miles away from their life back at home, while adapting to the urban rhythm to raise their boys in the maximum city.
15 TIME Magazine Covers That Catalog Parenting Trends
Sifting through magazine covers is akin to a lesson from history class. The Time magazine vault through its years of cataloguing cover stories of parents raising their children, has culled out definitive parenting styles that have become trends world over. From tiger moms, to single fathers, over parenting to a child free life, millennial parents to grandmothers as parents, these magazine covers reflect parenting trends across generations. While new age mothers and fathers seek a variety of their parenting skills online, here's a glimpse through some hard-bound parenting styles you might want to revisit instead. #wetheparents
On How To Juggle Responsibilities In The Circus Act Of Single Parenting
Stuck in our gender stereotypes and societal dogma, have we ignored the urge of the man to be a parent and nurturer? Today, the imperative role of a father in his child's life is gathering steam#sharetheload, #myfatherillustrations, #selfiewithdaughter, highlighting that fathers are parents too, and at most times, good ones. Single fathers are breaking taboos worldwide just like single mothers have been for a while now.
Daniel Shwerin aka Daddy Solo is one such father. Raising his girl (9) and boy (6), Daniel shares how he works creatively to cope with the everyday challenges of single parenting. #wetheparents
My Fears In Raising My Child – Voices From Parents
#Parenting never was a cakewalk. But if it is possible, the role of being a parent has become harder than ever in the current day context. Children today are born into a digital world, and into an era of social media. With the entire world at their fingertips, there are very few filters that will really keep them away from the information they have access to. Onset of early puberty, increasingly unpredictable behaviour, peer pressure, and exposure to and the possibility of violence against children are all very real fears parents today are grappling with.
So what are the dominant fears that parents today have in raising their children? And how do they deal with them? Here is how some parents responded to these questions. #wetheparents
Normalcy Is A Special Need
"The parental predisposition to love prevails in the most harrowing of circumstances. There is more imagination in the world than one might think." wrote Andrew Solomon in his famous book 'Far From The Tree'. Deepa Garwa, opinionated blogger of 2 Minute Parenting, advocate for Down syndrome, writer, teacher and mother of two (one with special needs and the other a math enthusiast), Deepa translated her passion for the unspoken of #parenting into a heartwarming film. Watch her film and read about the inspiration behind it. #wetheparents
Are You Mom Enough?
As parents – particularly as #mothers – we do an injustice to our #childrenby feeling guilt. In that feeling is a nostalgia for clear roles, for perfect worlds, for cherubim. But our children are fighters, adapters, intelligent young people who are watching, responding and creating the world they live in. This is their reality – that their mothers aren't available for house-care all the time, that sometimes they have to take care of themselves, that they learn to ask for support when they need it, that they cry and feel better after a while. Is this not #childhood?
From one mother to another Havovi Wadia writes a letter to working mothers life herself. #wetheparents
Kya Aapke Toothpaste Mein Feminism Hai?
"While we have the courage to raise our daughters like our sons we have rarely had the courage to raise our sons like our daughters," said Gloria Steinem. Maybe we should just raise our children as children. Children who understand that being different is okay but being treated differently is not. Choices of colours, clothes and careers; choices of thoughts, words and deeds should all be set free. Language should be set free. Free…until the words 'like a boy' or 'like a girl' cannot be interpreted negatively. Chandrika Rao #wetheparents
Raising Twins
"As a journalist I've written that ALL children, irrespective of sex, are at equal risk of sexual abuse, molestation and kidnapping. Why then was I more anxious for Anaya's safety while taking Nihar's for granted?" Joeanna Rebello, author of 'Treasure at The Train Station: A Mumbai Adventure' and well-renowned journalist for the past 2 decades, writes of her dilemmas in raising twins (a boy and a girl) equally.
#wetheparents
Confessions Of An Angry Mother
"Discipline is needed. Obedience too. However, fear as a disciplining technique has a very short shelf life and a very long afterlife of resentment. Never think you are hitting your child for their own good. You are only perpetuating a cycle of violence. Violence that we inherited that we are now passing on. It must end. It has to." Chandrika Raoanswers the question for many parents who ask 'Should we hit our children to discipline them?' #wetheparents
Parents As Therapists
Who is anyone to tell you how to raise your children? In conversation with Ameeta Sanghavi Shah, life coach and therapist who helps parents become therapists to their children. Whether it is going to school anxiety, dealing with divorce, sibling rivalry or anger issues, she prepares confused and caring parents to cope with a host of modern-day situations, creating their own handbooks for dealing with their children. #wetheparents