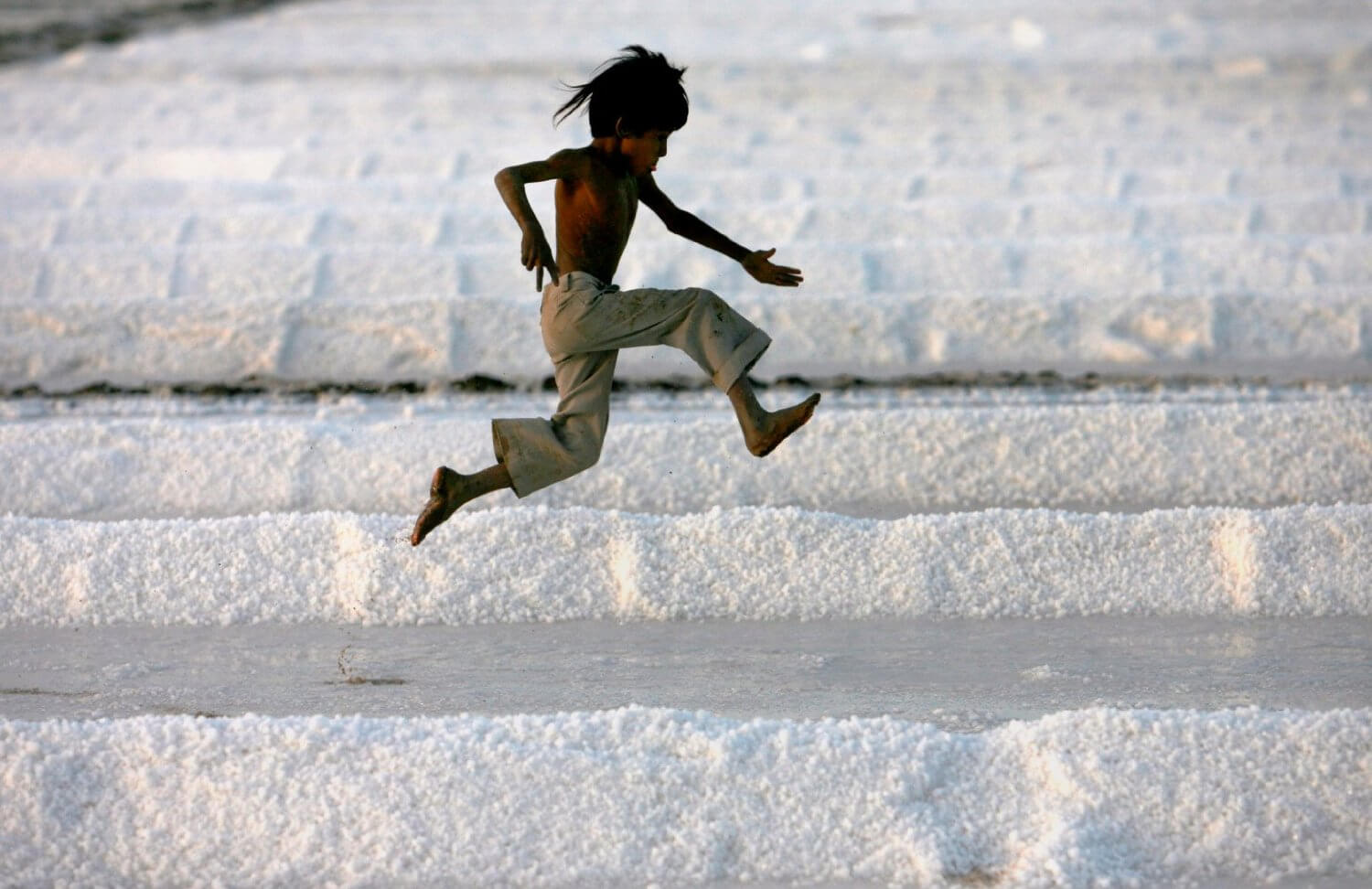 A country of a billion went into frenzy making instant heroes and zeroes of India's players at the #rioolympics and #paralympics. While there has been the usual carping and complaining, grumbling and grouching over medals won and lost, the #olympics has also generated some reflection on the importance of developing an inclusive sporting culture where each one of us needs to play a part. PV Sindhu, Sakshi, Deepa Karmarkar, Deepa Malik and Lalita Babbar amongst others gave face and recognition to many sports, showing through their compelling stories that sport plays an integral role in #childhood, not just to win medals, but to break stereotypes, challenge weaknesses, learn hard work, fight all odds, and live your dream.
Sport and play are immediately and intimately tied to the notion of childhood. Children are naturally drawn to sport and play, engaging all children, even the poorest and most marginalized, to have fun and enjoy their childhood! Through play children explore, invent and create. It is not just an end in itself; It has the potential to prevent disease, increase school attendance, improve learning levels, foster gender equity, enhance inclusion of persons with disabilities and build skills that promote an overall social, economic development. For many children, however, the chance to learn and grow through sport and play is unavailable, robbing them of some of the most important experiences of childhood.
Over the next week, we bring you stories of sports and play that are inspiring, uniting and life changing, reiterating that #playmatters for every childhood. #khelbadal
Word by Mary Kom
Word. #playmatters
More than just a game: 7 ways in which sports and play for children boost development goals
#Sports and #play has the power to stir imaginations and raise spirits, fight illnesses and challenge age old mindsets, bridge divides and foster friendships, test human potential and drive human achievement. When #children don't play or indulge in physical activity, they lose more than the simple joy of having fun in #childhood; they lose valuable skills that playing sports can bring to their lives; and they lose the chance to explore, learn, thrive and grow into well rounded adults. For every child that doesn't fulfil his right to play and sports, our nation falls a step short in achieving its #development goals. Here's a listicle of children's issues that get striked out when children play. #playmatters #khelbadal
"Kabaddi-kabaddi- kabaddi!"
India's passion for the indigenous sport of Kabaddi has finally been taken to new professional levels by the ProKabaddi league.
Meanwhile, in another corner of India, energetic girls of Sonwari in Madhubani, Bihar get on top of their game too!
#storiesfromthefield #khelokabaddi #childhoodplay #playmatters #khelbadal
The gamechangers
Besides being a fundamental right, #sport and #play has a unique power to attract, educate, mobilize and inspire. Sports, competitive or otherwise, has been part of the social and cultural fabric of Indian society. We know of the sporting prowess of our legends, be it cricket, archery, wrestling, badminton or even athletics. We recognise only fleetingly, other sports and their impact on millions of lives. And yet, in modern #India sports as an organised, value adding activity is almost absent.
While we lag behind the rest of the world not only in medals in international sports, but also in fostering a culture of participation and physical activity, here are some organizations leading the way in demonstrating that #playmatters, for every child.
Where do the children play?
As #children, when #dipakarmakar, #pvsindhu and #sakshimalik trained for their chosen sport, the #righttoplay was rarely taken seriously. Yet, the #girls and their families found a way to make their dreams a reality. Let their victories at the #rio2016 push us to recognize the importance of play and sports, and that it can change their lives. #playmatters
How sports and play prompts quality education
India has made rapid strides in universalising primary #education in the past few years, with the introduction of RTE, SSA and the Mid-day meal scheme. While children from marginalised communities can rightfully access a public education system, many only make it to enrolment. This is particularly true for girls, disabled children, and children from SC & ST communities who drop out of school for various reasons, diminishing all future prospects of employability. Sports in schools has proved to be an intrinsically motivating factor for children to attend school regularly, re-enroll, create positive psychological changes, promote inclusiveness and fair play, enhance focus and memory, which is turn helps raise academic performance. The right to education cannot succeed in isolation. It needs the integration of a sports curriculum into the education system, here's why. #playmatters #khelbadal#childhoodplay
Making a run for it: 5 children who have battled their circumstances
Can cricket and football, hockey and athletics, swimming and wrestling change the lives of #children? Yes. #Sport and #play can no longer be considered a luxury within any society, rather an important investment in the present and future, particularly in developing countries. Here are 5 impressive stories of children battling their circumstances, telling us that #playmatters for their #childhood.
A champion's outlook: #playmatters
"Why can't we as mothers demand playgrounds as a right to free living and an expression of childhood? We should insist that schools are not schools without open playgrounds. We need to collaboratively build a movement to reclaim our children's right. We as parents, communities and responsible adults can give direction to this movement." MC Marykom appeals to parents saying, #playmatters !