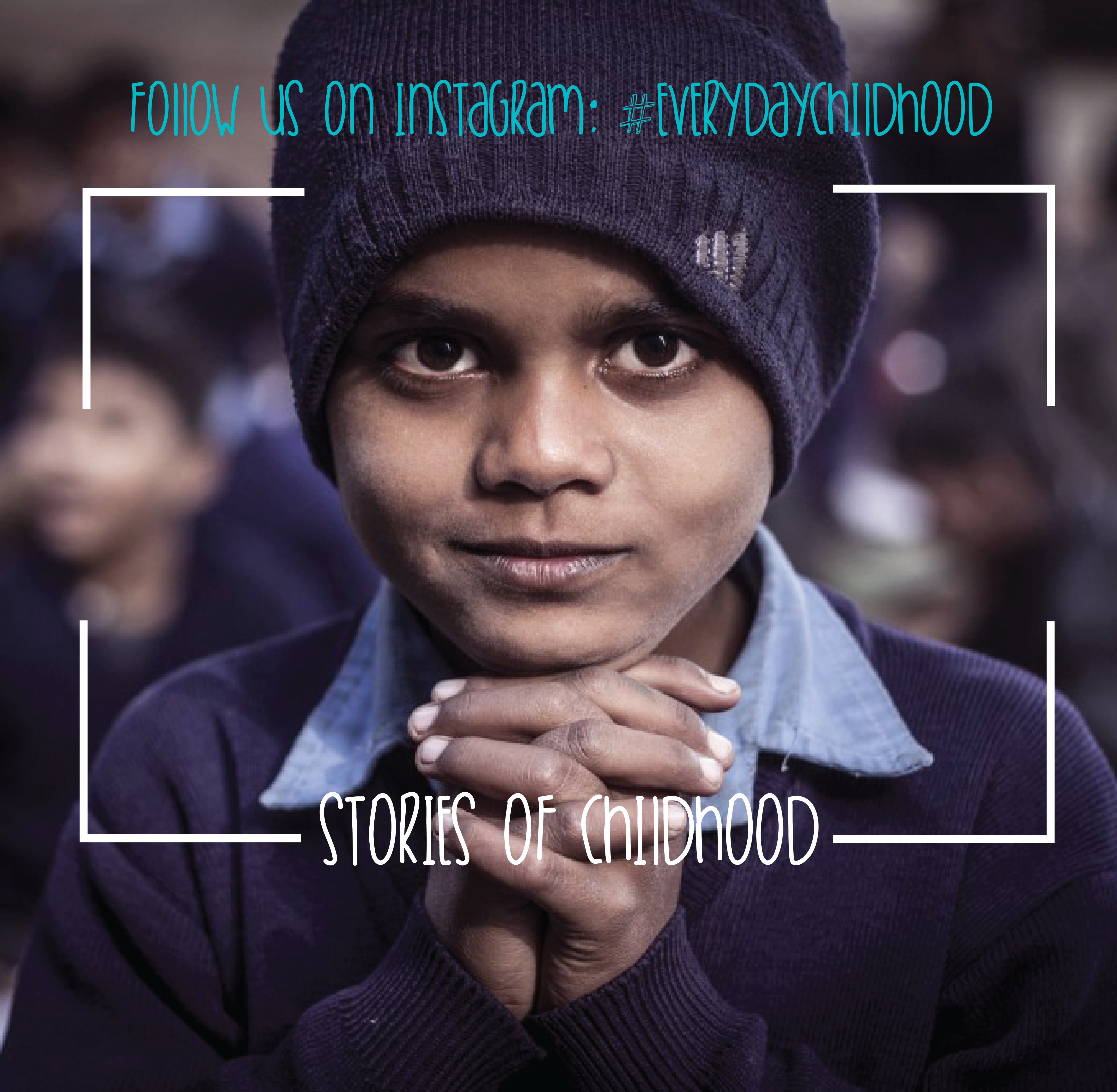 Everydaychildhood – 5 of our favourite photographers
Somewhere between selfies and endless updates of everyday lives, there are photographers using instagram to mobilize interest in issues that need everybody's attention. Their work is not just a welcome addition to your daily instagram feed, but a reminder of how urgent and under-reported @everydaychildhood issues are, in the traditional mainstream media.
From the effects of climate change to children working in mines, from little access to playgrounds to going to school under a bridge, these photographers are telling stories of children through their viewfinders.
This week, look out for 5 of our favourite photographers and their effort to bring children into the mainstream discourse, through the visual medium.
Everydaychildhood: Ravi Mishra captures the choking fumes, chunks of coal and children coming of age in the mines of Jharia, Jharkhand
An aspiring visual activist, @ravimishra work on #humanrights issues ranges from women to children, the environment to elections, covering extensively predominant concerns of today's India. Founder at @everydayindia, he recently covered stories of #children working in mines of Jharia, Jharkhand, where social and environmental costs of unregulated and unlawful coal mining are ignored, where families working in the coal mining belts across India are regularly displaced, where going to school and living dreams is impossible, where coal fire, fumes and scavenging is a way of life and where 'childhood' holds no meaningful significance. #childlabour#childhood #childrights
Read these stories on instagram @everydaychildhood and follow @ravimishraindia for more of his inspiring work.
Everydaychildhood: Troubled waters, thirsty deserts and tormented childhoods through Arati Kumar Rao's camera
@aratikumarrao is a visual storyteller – a photographer and writer who uses images, video, maps, and infographics to explore and document the effects of land use change on ecosystems and livelihoods for more than a decade. She has reported stories of @slowviolence on #humankind from the Sunderbans, to the Ganges, from the Thar Desert to the Brahmaputra river basin, captured the harrowing and eye-opening images of #environmentalrefugees, their catastrophic impact on the lives of #children and their families and what it means for the future generations.
Read her stories on @everydaychildhood and follow her for more of her powerful and increasingly important work.
Everydaychildhood- Oinam Anand's imagery of life in an unknown land
From make shift and shelter homes to madrassas cum schools turned into camps, @oinam.anand's imagery of Rohingya Muslim children, now settled in Delhi, brings focus and attention to the their muted and overlooked lives- the deplorable conditions in which they live, the almost absent access to basic services of housing, education and healthcare and the bleak prospects for a future of children from a distant land, who take refuge in India.
Read his stories on @everydaychildhood and follow @oinam.anand for more of his work.
Everydaychildhood- Playgrounds of Mumbai through Gopal MS's lens
When you look for photography from the streets of #Mumbai, you are sure to stumble upon a blog called 'Mumbai Paused.'…A blog that Gopal M S began in 2009 that has become larger than life on instagram too.
He often depicts photos of #children locked up behind closed door, on railway tracks and near trash cans, in badly maintained parks, in old abandoned corners, on busy streets and staircases- emphasising that children will continue to #play in whatever available space with whatever available material, oblivious to a city that continues to be indifferent to their #childhood and their basic #righttoplay. His depiction of #playgroundsofmumbai highlight an almost forgotten right of children, still to be taken seriously by the government.
Everydaychildhood- Ahmer Khan's depiction of a school under a bridge
@ahmermkhan is an independent photographer, whose proclivity towards social issues is apparent through his instagram feed. His work highlights the lives of homeless rickshaw pullers in Kolkata, children blinded by pellets in Kashmir, Rohingya muslims taking refuge in Delhi, adivasi children in Madhya Pradesh and victims of the Nepal earthquake, amongst others.
His portrayal of #children going to #school under a bridge in #Delhi not only shows their zest and enthusiasm to learn but also their struggle to achieve a most basic right to #education.