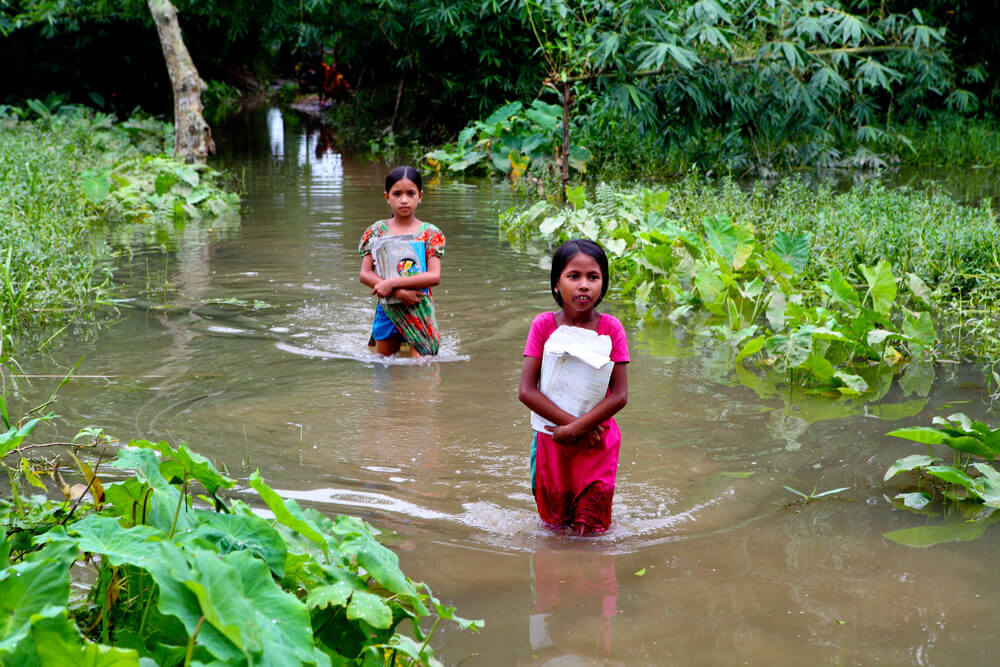 While the #oddeven formula in the New Year may or may not bring a dip in the pollution level in our capital city it has certainly heightened the debate around the issue of threats of climate change to people, particularly our children. With a surge in respiratory disorders amongst young people, the urgency of this formula cannot be emphasised enough. It is why students supported by parents lead the way to make this a reality in Delhi.
We've seen images of the floods in Chennai, cyclone in Tripura, the Tsunami and the cloud burst in Uttarakhand. We've witnessed first hand hotter summers, colder winters, unpredictable monsoons, increased floods, droughts, earthquakes, pollution and an overwhelming change in our environment.
At its very core, climate change is not just an environmental issue. It is an issue of rights, with the the rights of children at the centre. Stay tuned for more on climate change and children!#climatechange #children 
Our climate, our children, our call to action.
Children, more vulnerable to the impacts of #climatechange than any other population group, should loom large in climate change policy, research and action. While the challenge is huge, India has started taking its first tentative steps, as is evident from its actions in Delhi, to show it cares for its youngest citizens and that it means business in its promise to prevent further damage. We need to follow it up in other towns, other areas and ensure both short and long-term goals are met. We need to ensure specific needs of our #children are at the centre of these plans. #oddeven
Failing this, we're in for some rough weather! Here's an attempt to build a picture of what climate changes means for children of today and tomorrow.
How will India's children breathe?
Delhi's appalling pollution has prompted fears that millions of youngsters will suffer serious health problems later in life. To curb rising pollution levels in the national capital, we saw the recent introduction of the #oddeven scheme, allowing odd and even numbered cars on the road only on alternate days.
What's scary is that a report prepared by the World Health Organization (WHO) (2014), listed 10 of 15 most polluted cities in the world, in India… indicating a greater risk for India's children. As the country waits with bated breath to witness the success of this scheme, what about the respiratory health hazards that children in the other cities continue to face? #climatechange #children
Saving the planet: Invincible Chakra & the Mighty Girl
Recently, UNICEF, Sharad Devarajan of Graphic India and comic book legend Stan Lee came together and created "Chakra the Invincible and the Mighty Girl", to make #children understand the complex issues of #climatechange in a simple and entertaining way, help them find solutions toclimate change problems they face in their countries and encourage them to take collective action- making them the real heroes of climate change.
The Earth Inheritors : 7 Initiatives that are changing the discourse
While #COP21 and other climate conferences are still discussing climatesolutions, here are a few youth initiatives across the world that are already paving the way for a safer planet.Meet the Earth inheritors right here! #climatechange #children
Air Pollution: Children at Most Risk
"We need to make children's health the driver of public opinion and public policy when it comes to air pollution." – Anumita Roychowdhury, Executive Director, Research and Advocacy at Centre for Science and Environment (CSE) tells us why #oddeven #climatechange #children