Little humans of Janwaar Castle
Little Humans of Janwaar Castle
What distinguishes this tiny village of Janwaar in Madhya Pradesh from other remote villages dotting the country? There are the ever prevalent issues – poverty & scarcity, patriarchy & gender disparity, barren lands & derelict homes, casteism & discrimination; what tells it apart is a SKATEPARK.
Founded by Ulrike Reinhard, an impassioned non-conformist, whose ability to co-create innovative ideas that drive long-term change in faraway lands, brought her to Bundelkhand. Using her innate skill to network, she brought to life, Janwaar Castle, the first skatepark in rural India, with help from 12 skateboarders from 7 nations and local enthusiasts.
Instantly, children drew to the skatepark. It allowed creative expression, play and exploration, exposure and ambition, and most importantly, an identity, unknown to the children of Janwaar. With the 'No school, no skateboarding!' rule, it meant that the children needed to attend school more regularly in order to be able to take part in their favourite activity. This resulted in huge increases of attendance percentages within months, crucial in a country where illiteracy and dropouts are a major hindrance to the growth of the society.
Today, Janwaar Castle stands for much more than a skatepark for children. It equals a castle of dreams where there are no untouchables and no hierarchy – the young teach the old; the girls teach the boys; the Adivasis teach the Yadavs.
Many people, find their way to Janwaar Castle, intrigued by its innovativeness and newness, its energetic and passionate children, its earnestness and trueness to uplifting the lives of its villagers …. And we did too, only to get to know the children of Janwaar better!
This week we meet the barefoot skateboarders: Ajay, Dipen, Jayanti, Ramesh, Sepi and Suman… the #littlehumans who are integral to the skatepark today and will build the future of Janwaar tomorrow! Little Humans
Photo: Vicky Roy
Other credits: Mannan Gupta Avneet Sharma
#LittleHumans Of Janwaar Castle – From Chewing Tobacco To Writing Diaries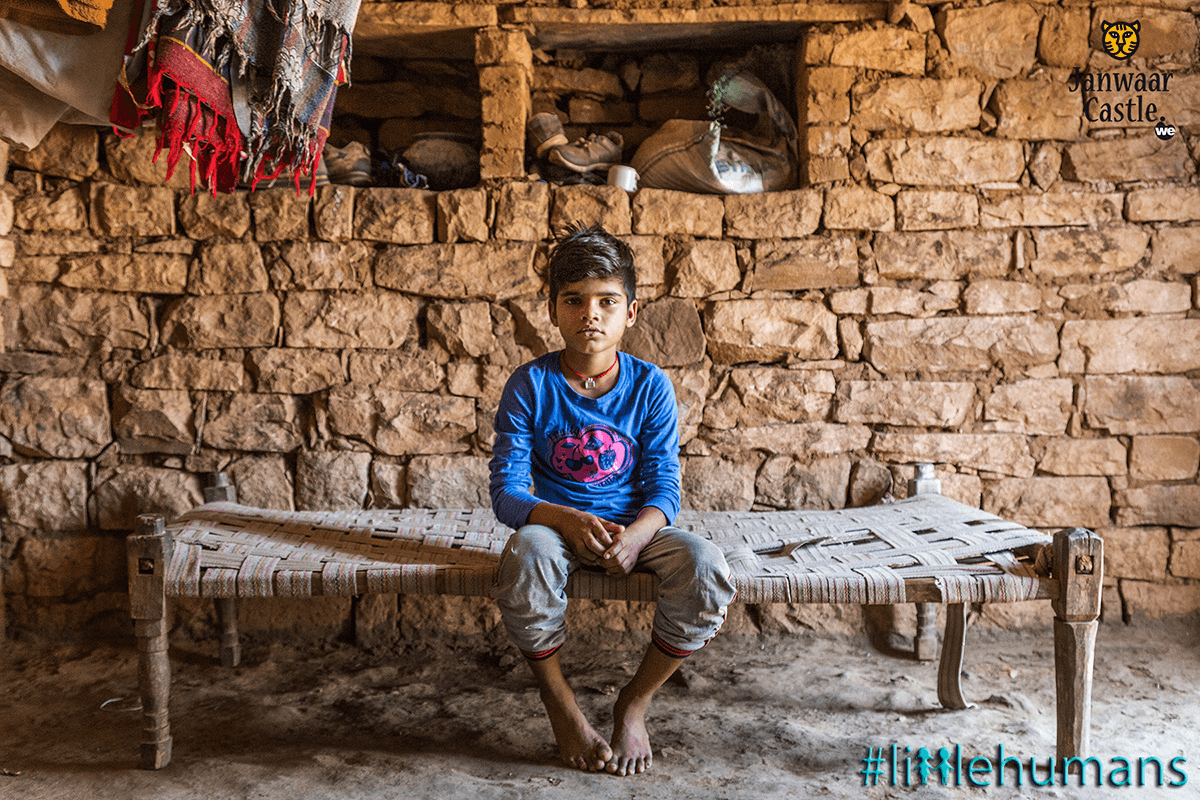 "A madam came from Germany and built a skatepark in our village. But no one came to skate initially. Then Roshan uncle (a villager in Janwaar) told us not to worry, nothing will happen. One day Ulrike asked if the kids wanted to visit Khajuraho and the kids said yes. The next day we went to Khajuraho. We traveled to Khajuraho, ate in a restaurant and stayed at Mamaji's place. We also saw an airplane for the very first time. Then we came back to Janwaar. My parents asked me if there was any trouble and I said no trouble at all.
#LittleHumans Of Janwaar Castle- Little Dipen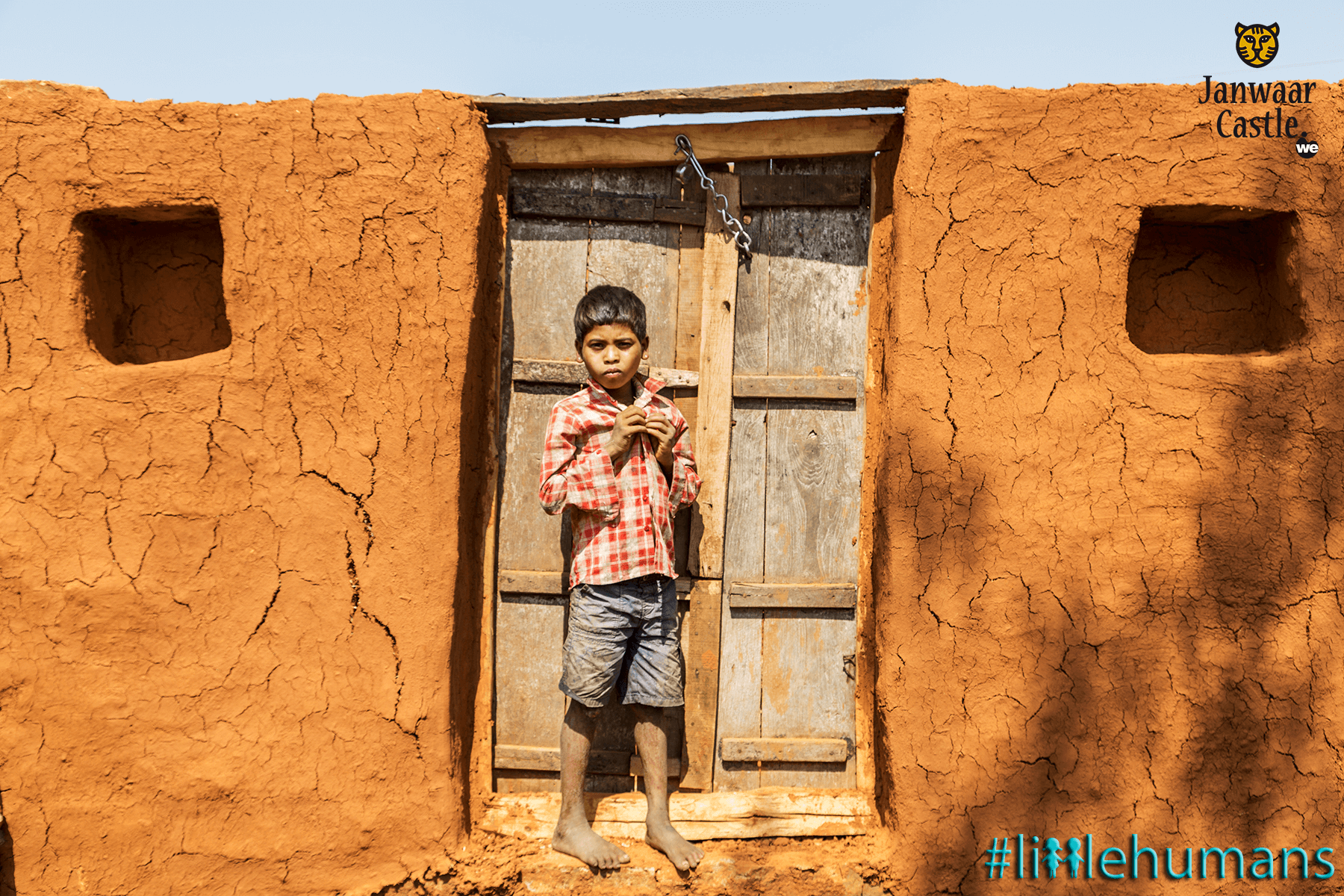 Our first skateboarding challenge in November last year brought forth a new Dipen – the youngest experienced skateboarder (7 years old) at the event. He was literally riding on a huge wave of enthusiasm and he was deeply enjoying it. One could see it in his entire expressions and in the way he was moving around. At the skatepark, especially during the finals in grinding, the 300 people cheered him on like no one else. When he succeeded with a perfect grind the spectators would jump off their chairs and a huge round of applause and endless encouraging "Yeah! Wow! Boah!" shouts were all reserved for him. He didn't know what was happening – he only enjoyed. #littlehumans Little Humans
#LittleHumans Of Janwaar Castle- Jayanti the unexplored explorer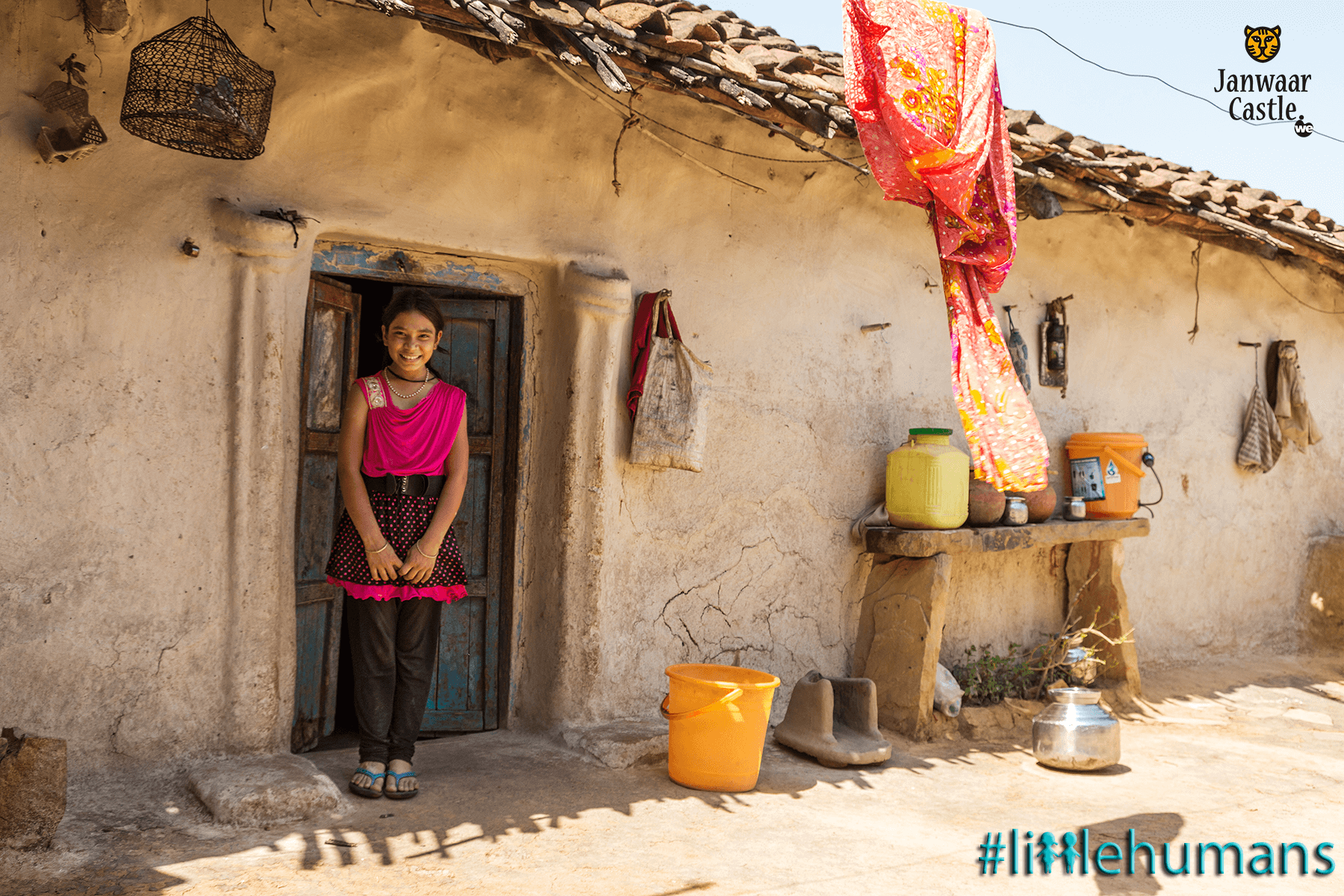 Jayanti's family comes from a very conservative Yadav family. They simply do not respect Adivasis. Naturally, she is conditioned the same way. While on the bus leaving from Janwaar, she wouldn't even sit besides Suman, an Adivasi girl who was also traveling with us. Surprisingly within three to four days things were changing. We can't say that Jayanti and Suman became close friends, but in Varanasi Jayanti said to Mannan: "I will only go, if Suman goes as well!" #littlehumans #janwaarcastle Little Humans
LittleHumans Of Janwaar Castle- Hi, My Name Is Ramkesh!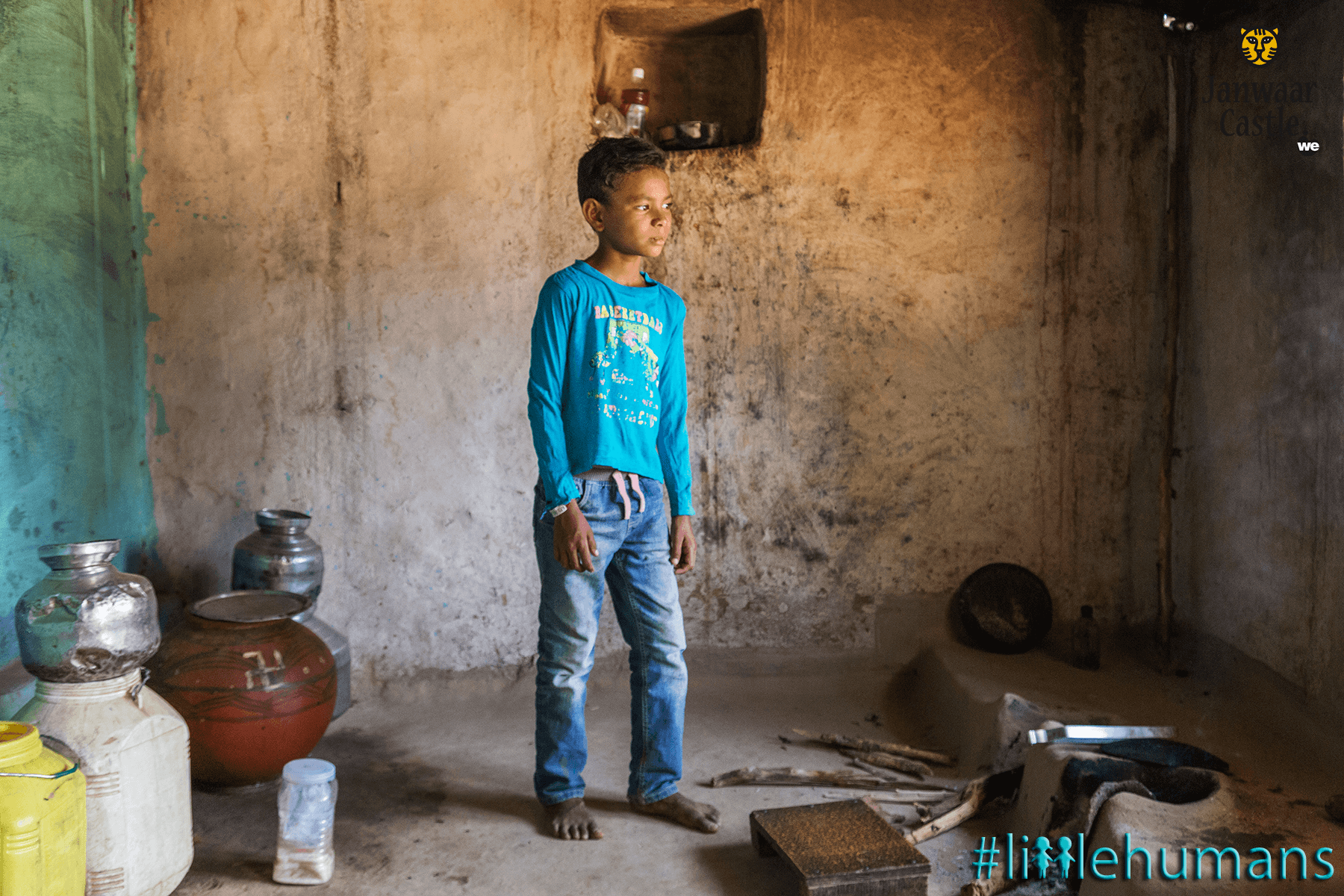 "I like skateboarding and I want to continue it further. In the beginning, I used to see other kids showing off their new tricks. Everybody was getting the new buzz and was ahead of me. Slowly and steadily, I gained confidence that I can do it! I wore pads and put my foot on the board for the first time. My philosophy is simple 'Conquer your fear or your fear will conquer you'. I have no fear. I can do a drop in from anywhere. You present me a challenge and I will do it!" #littlehumans #janwaarcastle
#LittleHumans Of Janwaar Castle- Sepi, The "Star"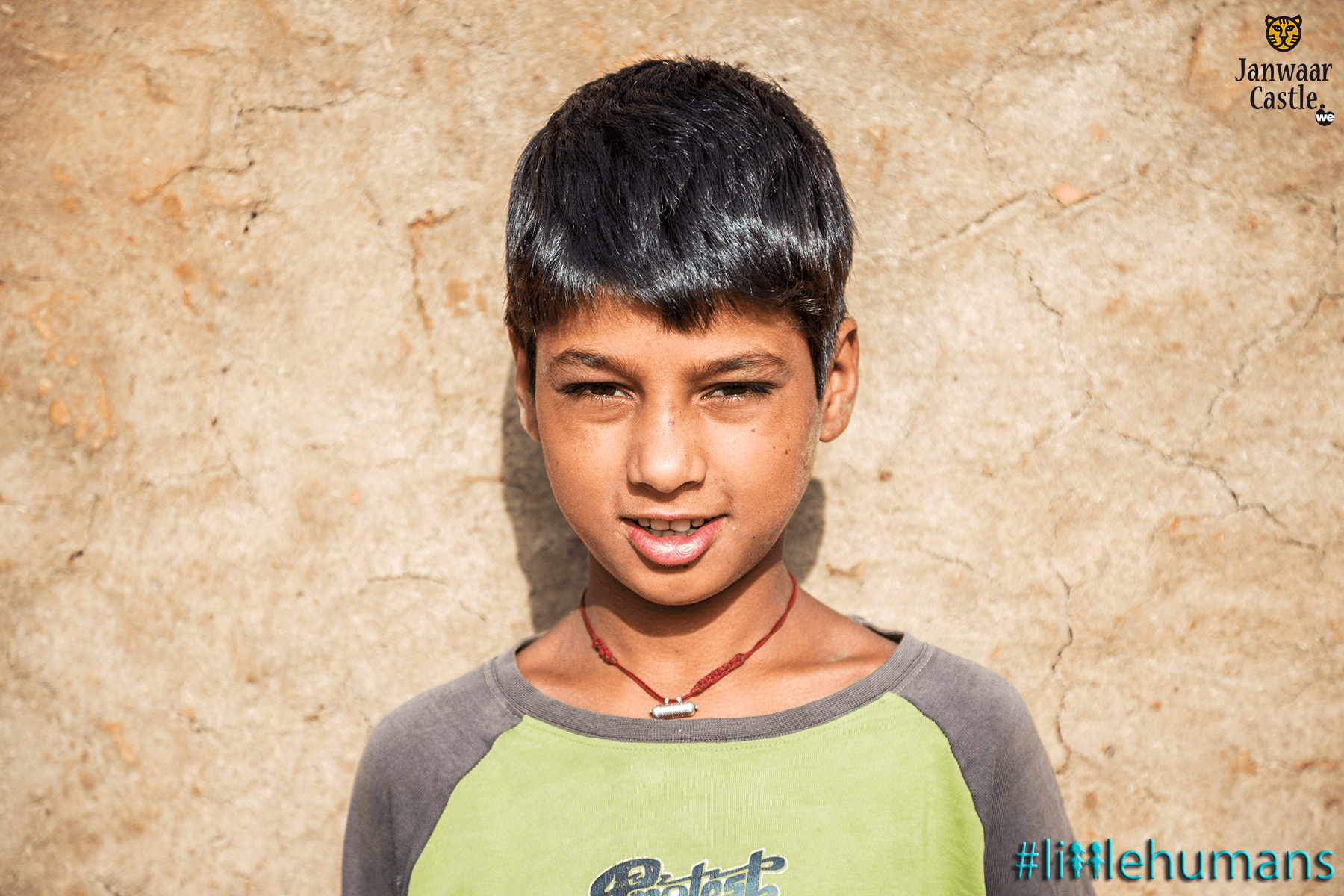 "I will be the topper in school attendance!" And now he is! He goes to school every day. He's proud of his new uniform. And he hardly remembers the pre-skatepark era when he never ever made an appearance in the classroom. As a result he was the first one to leave the village with me towards Delhi to take skateboarding lessons at the freemotion skatepark in Saket, Delhi. We went for a week and it was fun. He learned a lot and became very self confident.#littlehumans #janwaarcastle Little Humans
#LittleHumans Of Janwaar Castle – Suman, A Flower Blooms In Guwahati Rains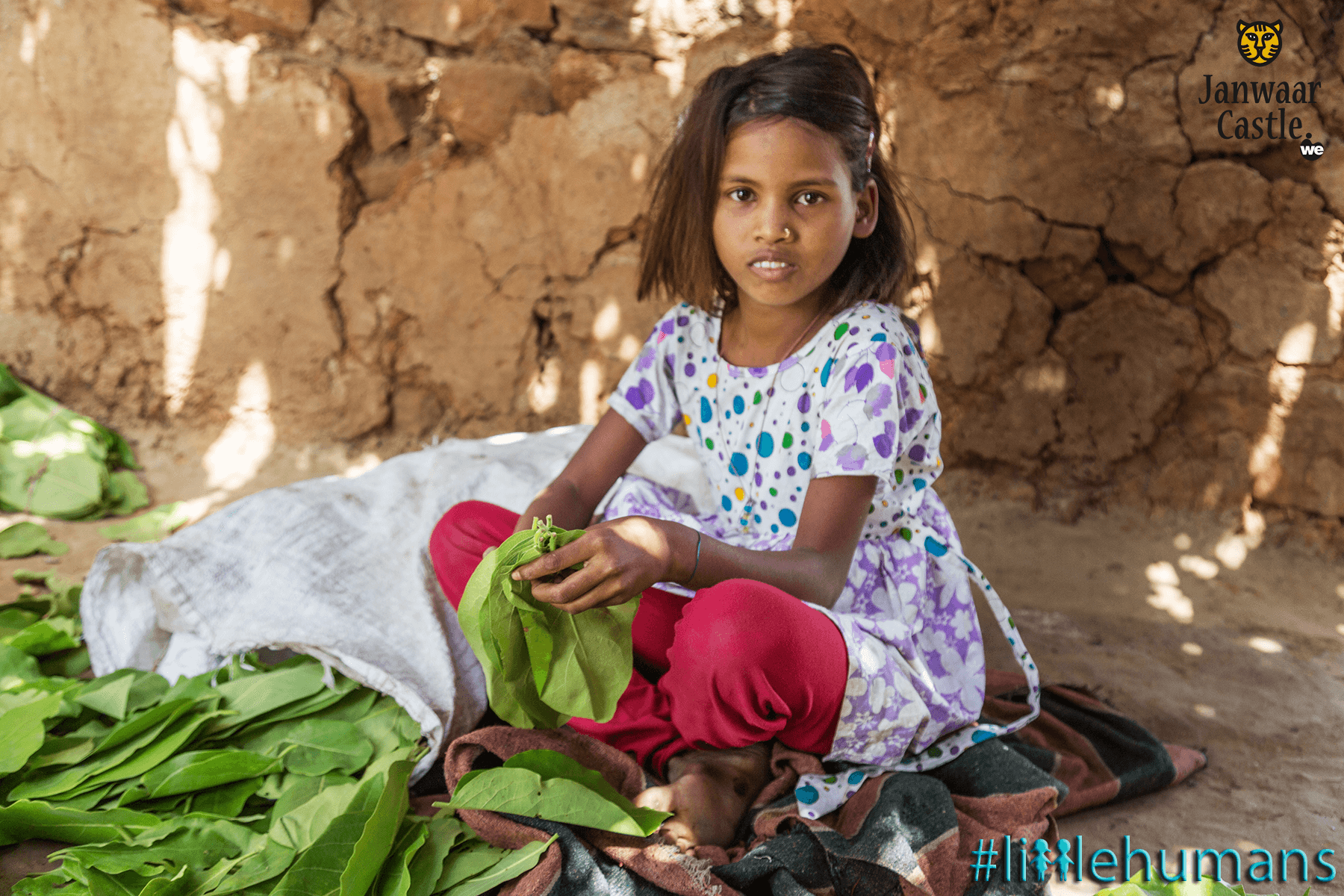 Suman, a ten-year-old Adivasi girl, was never seen talking to anyone. Many kids at the skatepark didn't even know her name. They pointed at her and told me that she had started to skateboard. She looked a bit shabby and almost lost in this new environment, nevertheless I felt challenged and I asked her if she would like to travel with some other Janwaar kids and myself from Janwaar via Varanasi to Guwahati.
In Varanasi she started to smile and laugh. That was a start. She participated in everything we did – roaming around on the ghats, cruising the Ganga by boat or taking a dip in the holy river. No crying at all! #littlehumans #janwaarcastle Little Humans