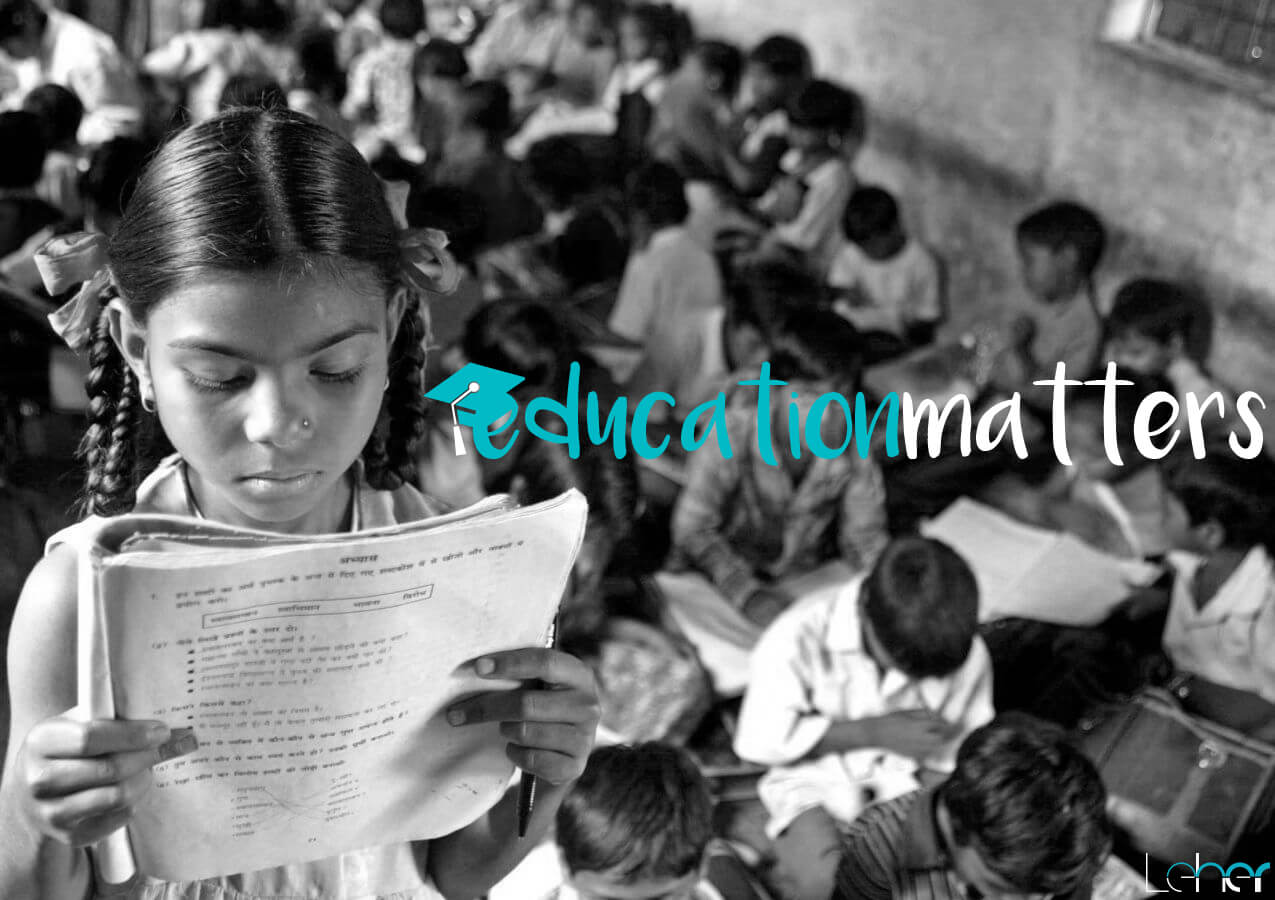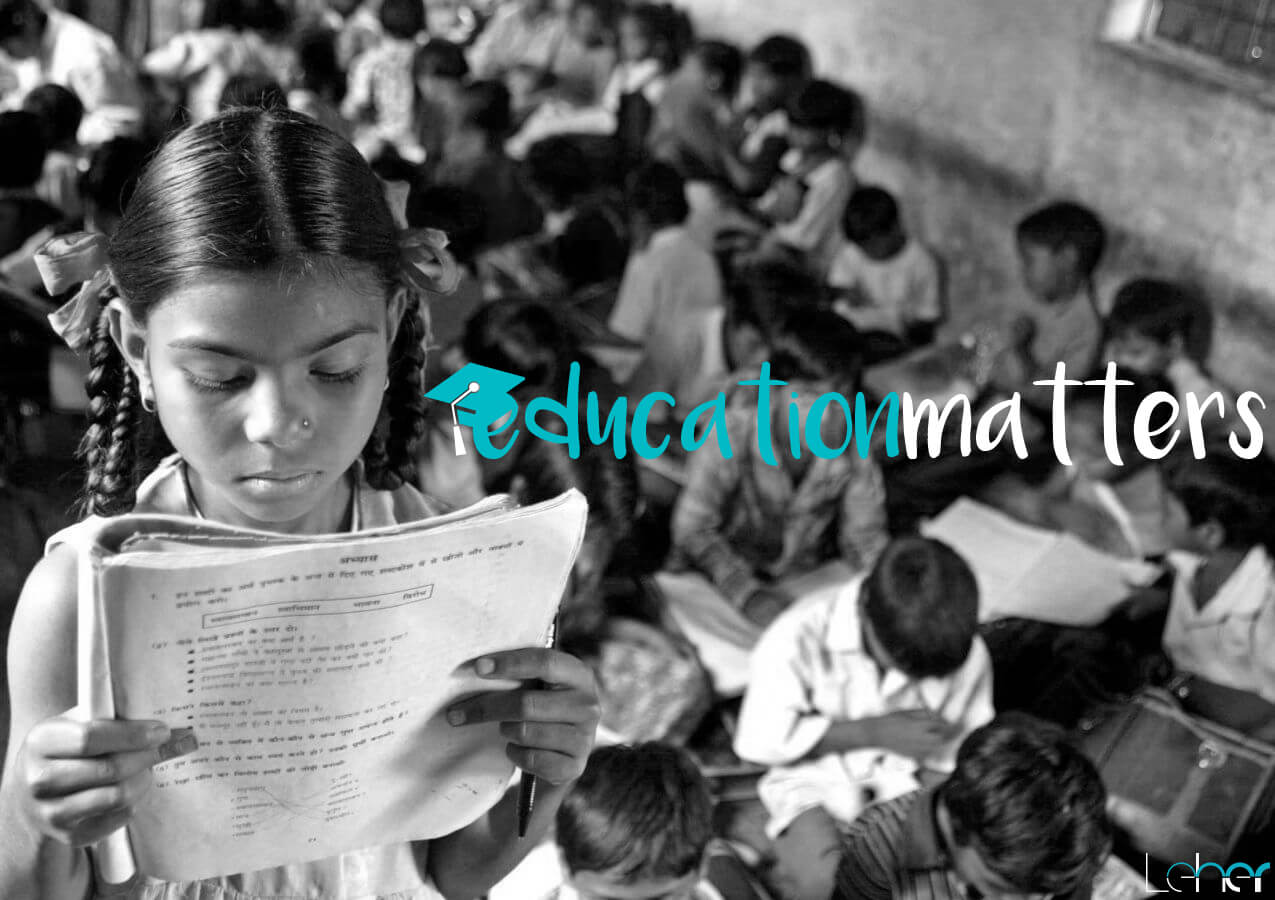 "Education is not filling a pail but the lighting of a fire," said William Yeats.
Back in 2009, the RTE Act was touted to be a milestone legislation, seeking to realise the fundamental right to education for all children (6-14 years). 8 years later it brings to the fore the depth of caste and class prejudices, the singling out of weaker sections and disadvantaged groups, the glaring gender gap, the burden of reaching school safely, the widening crevices in its implementation, all unhidden inside a classroom… but on the flip side… it still lights the fire of learning and hope, and acts as a ticket to a brighter future for every single child and parent.
While we deliberate on the no-detention policy, the hike in fees, the often rancid mid-day meals, grimy toilets and incompetent teachers… let's not forget the very premise of the right to #education for all.. let's question, debate and fight not just for our own children, but for every child in India, because#educationmatters for all. #education4all#righttoeducation
Safe Space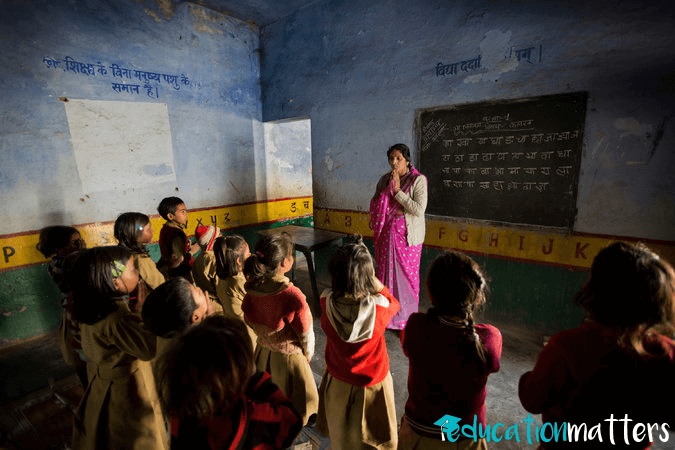 How will a child reach #school if his journey to school is dangerous? Why will a child want to go to school if her friends bully her? And how will a child learn if her teacher hits her? Learning in school is closely linked to the feeling of safety it provides. Chandrika Rao, mother of a teenage boy, talks about the basics we need to know, learn and demand within a school so that it remains a safe space for our #children 
#educationmatters#education #education4all #safeschools
Disrupted Education - Adolescent Girls in India
The obstacles to a girls education are multi-layered, more so after she becomes an adolescent. The stark inequalities in education are both a cause and a result of wider discrimination to which girls are subject. There are multiple reasons why many girls are not accessing education, a fundamental right, all interconnected in one way or another – poverty, geographical isolation, early marriage and pregnancy, gender-based violence and other discriminatory socio-cultural practices, attitudes and perceptions about the role and status of girls and women in India's society. In school too, negative gender stereotypes, teaching practices and attitudes, lack of amenities and infrastructure, together with unsuitable and unsafe journeys to school and learning environments are all factors that compromise a girls retention in school, her educational choices and achievement and, consequently, her work and life opportunities. Here's a look at the an adolescent girls disrupted education in India.
#educationmatters #education4all #education #righttoeducation
In photos: A rough road to the classroom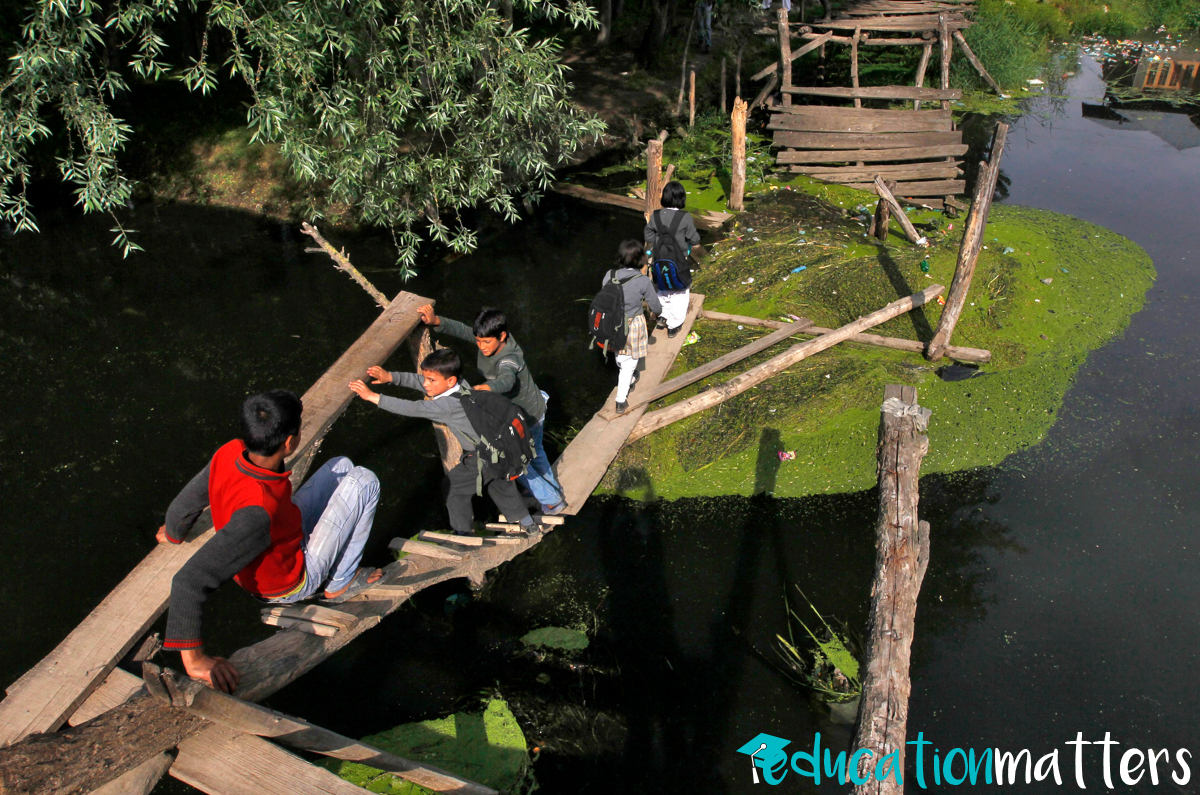 For many children and their parents, crossing the street to catch the school bus is perhaps the riskiest part of the school run. Yet, for many others school is something that is hard earned and not easily accessed. Today, going to school has become increasingly important for children across India – girl and boy, rich and poor, abled and disabled, and they are willing to muster the courage and strength to get there no matter what. The right to education never came with the promise that a child's journey to school would be safe. A blind spot, perhaps? Yet, a journey to school determines many things.. will a child miss school today, drop out or never see the inside of his classroom? Here's a look at images that reflect the lengths children would go to to get to school, the value they place on receiving an education and the daily fight they take on to fulfil their most basic right. In overcrowded vehicles, on horse backs, through hilly terrain, across rivers and lakes, over nearly collapsed bridges, amid armed conflict and in some instances even balancing on tight ropes, children around India face serious obstacles in making their daily journey to school. #educationmatters#education #education4all
RTE@8 - In conversation with Farida Lambay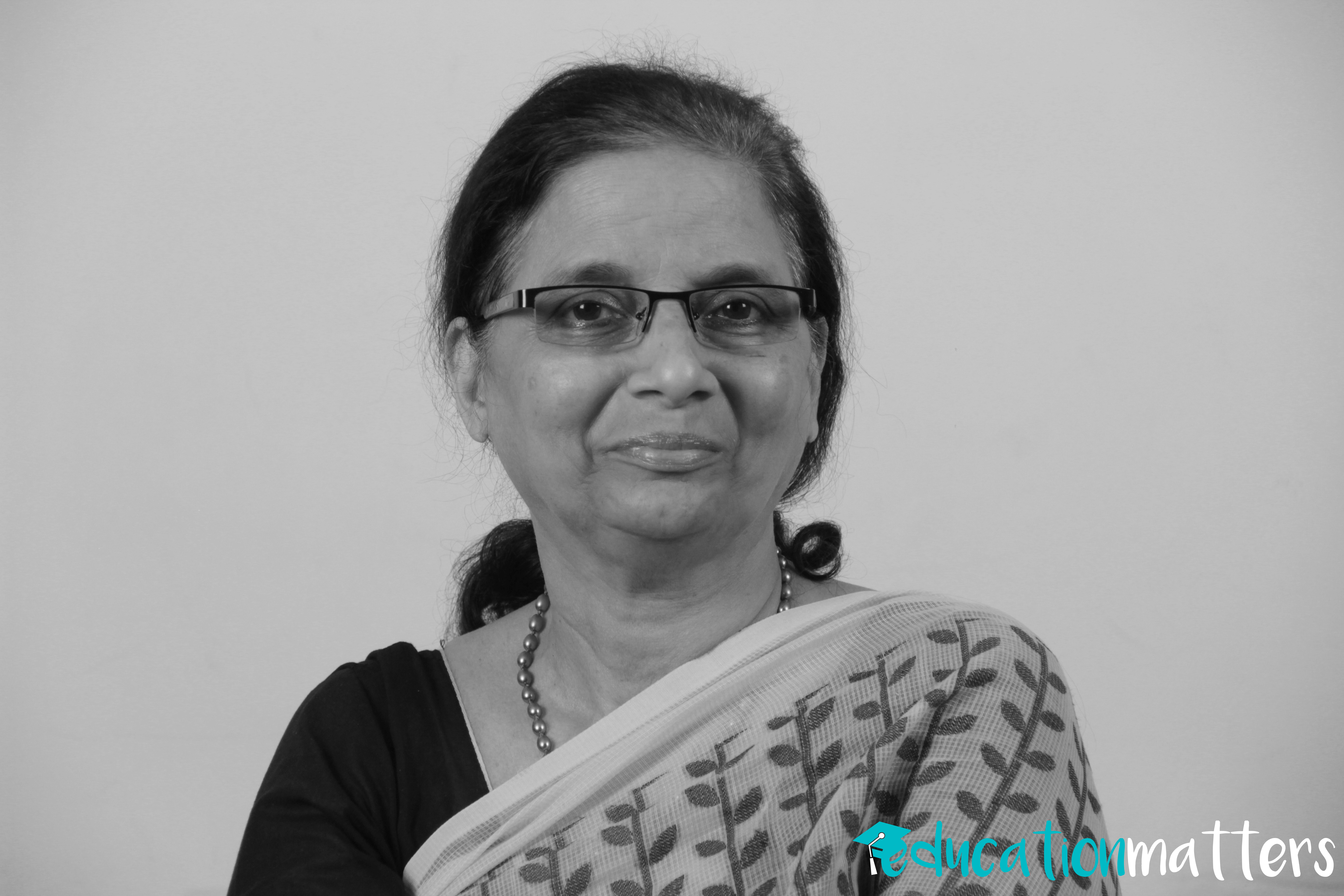 A stalwart, a pioneer and a change-maker in the space of education, Farida Lambay requires no introduction. Her countless years of contribution to founding Pratham Education Foundation, an innovative organization for quality #education, drafting and advocating for national policies in the sector, this award-winning social activist was closely associated with the dawn of the #righttoeducation for all #children. In a candid conversation with her, we peel the layers of the Right to Education Act, 2009, 8 years after its inception. #educationmatters #education4all
Unschooled by conflict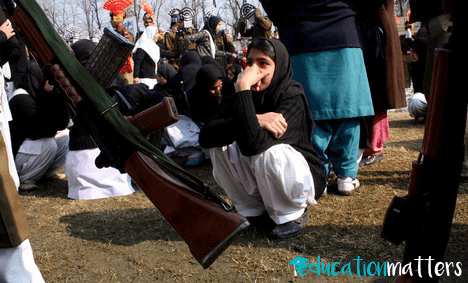 A catastrophic fall out of ongoing conflict is a generation of unschooled #children. These children find themselves, through no fault of their own, not only lost and confused but also lacking the opportunity for proper schooling and thus, denied a chance to learn and develop the necessary skills to become fully contributing members of society. This lost generation is the tragedy of our time. It is when #caringfamilies, #alertcommunities and #responsivegovernments fight hard to ensure the right to quality #educationis fulfilled, despite difficult circumstances, that a child has the hope to rebuild his life. #educationmatters
Children of Kashmir, conflict and a collapsed education system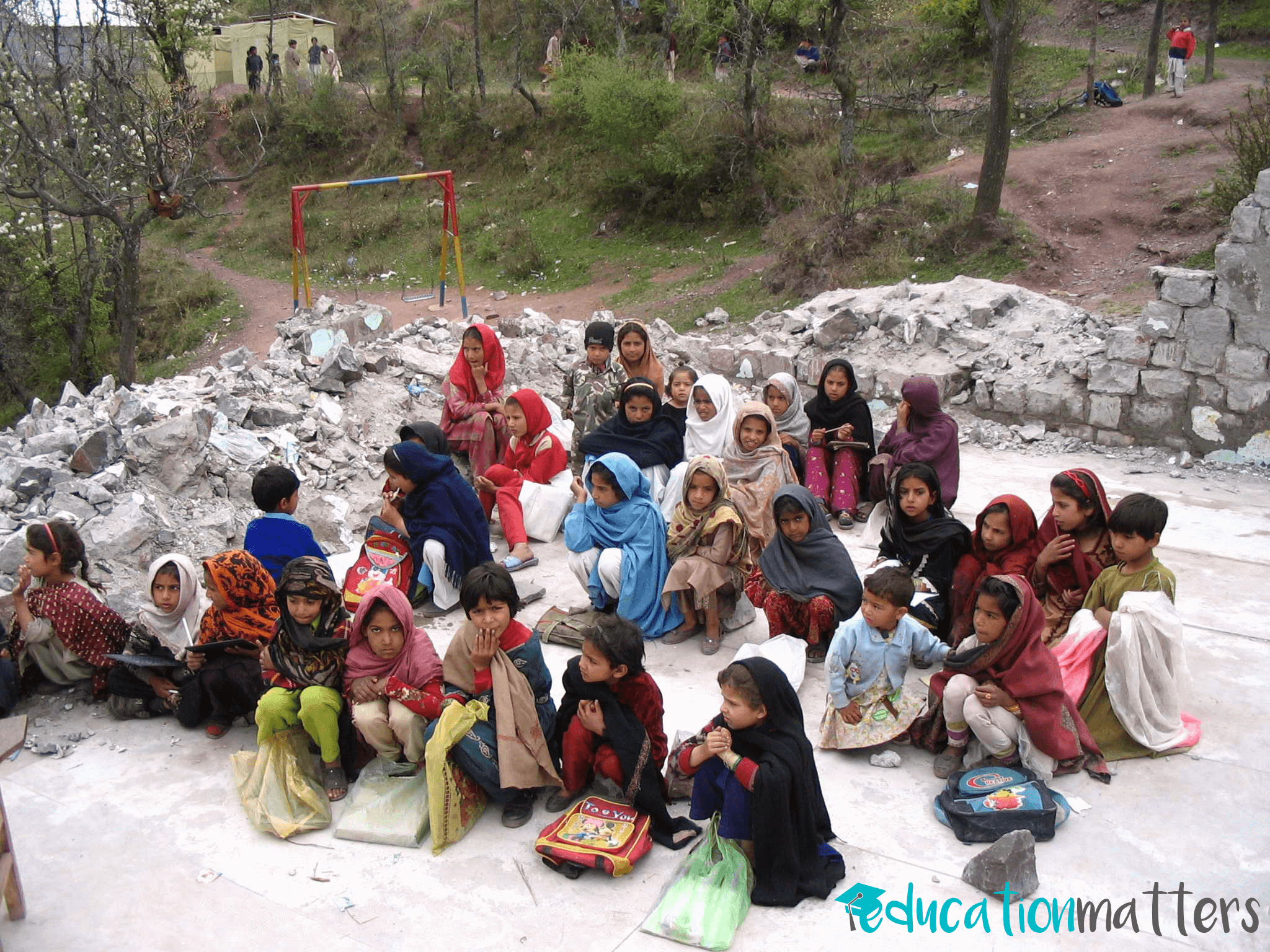 "Education is the direct casualty," is a statement frequently made in reference to the toll political disturbances take on #students in #Kashmir. Blasts, encounters, hartals, curfews, shutdowns and extreme violence has meant that #schools have remained shut, leaving #children with almost no alternative means for continuing their #education. Here's what an education system looks like for a generation of unschooled children.
Leave them kids alone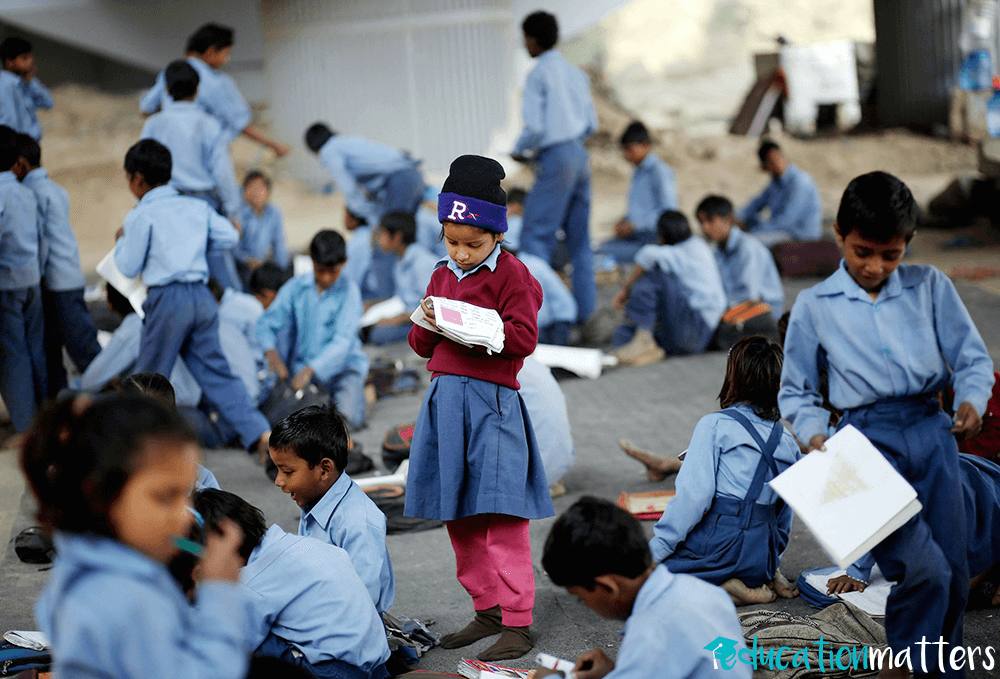 The government in a bid to improve the standard of #education feels each state should evolve its own practice of examination and detention post class 5. There are as many as 18 states that want to do away with the no-detention policy but scores of education experts including the NCERT are urging the government not to do so. They say if it ain't broke don't fix it. In the current education system, the one thing that is not yet broken is the #student. Let's try and fix the 99 other things that we know will help the student. Read Chandrika Rao's piece on scrapping the no-detention policy, "Leave them kids alone!" #educationmatters
Gourmet Cuisine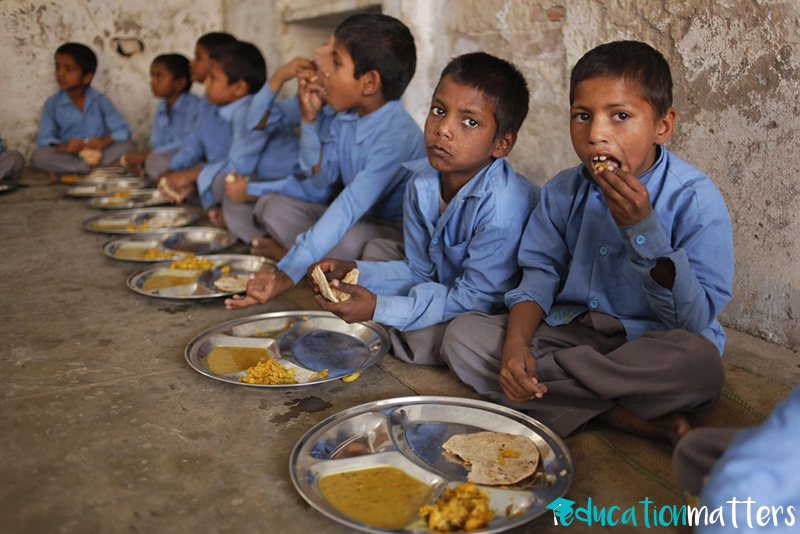 Hunger and #malnourishment are leading causes of #children missing #school. All over the world school feeding programmes have been known to attract children to school…the idea behind it being simple, well-fed children learn better and thrive.
The #middaymeal is very much a part of the child's rights as per the Right to Education Act 2009. Why then do lizards, snakes and rodents appear in their meals? #educationmatters #education4all
#Everydaychildhood- Ahmer Khan's depiction of a school under a bridge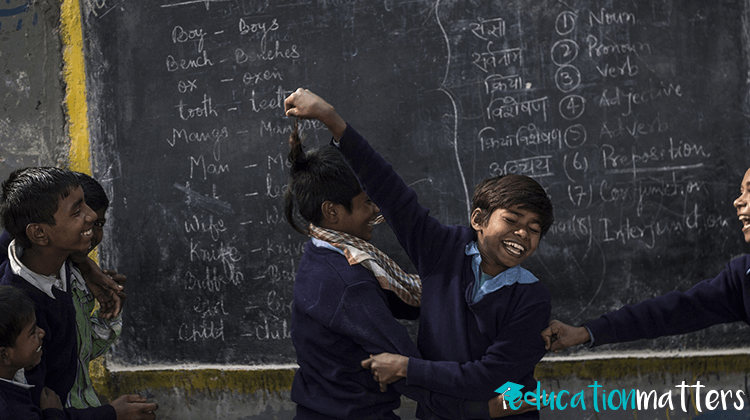 Ahmer Khan's portrayal of #children going to #school under a bridge in #Delhi not only shows their zest and enthusiasm to learn but also their struggle to achieve a most basic right to #education. #educationmatters#education4all #everydaychildhood
Public- Private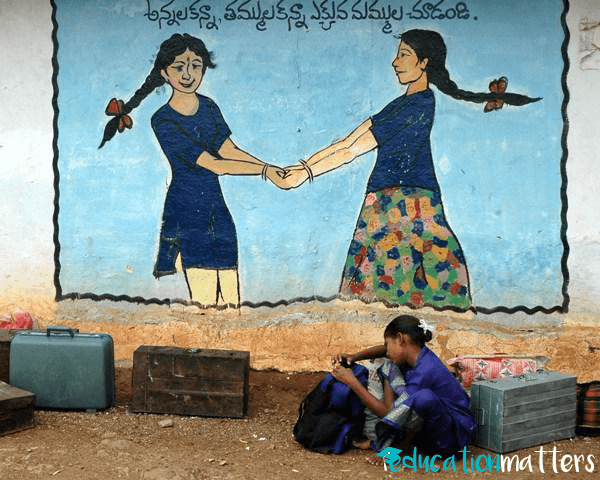 "An investment in knowledge pays the best interest," said Benjamin Franklin. For our current education system to pay an interest it requires a lot more of us to take an interest. Chandrika Rao stirs up the public- private debate on India's #education system. #educationmatters
The rise of youth activists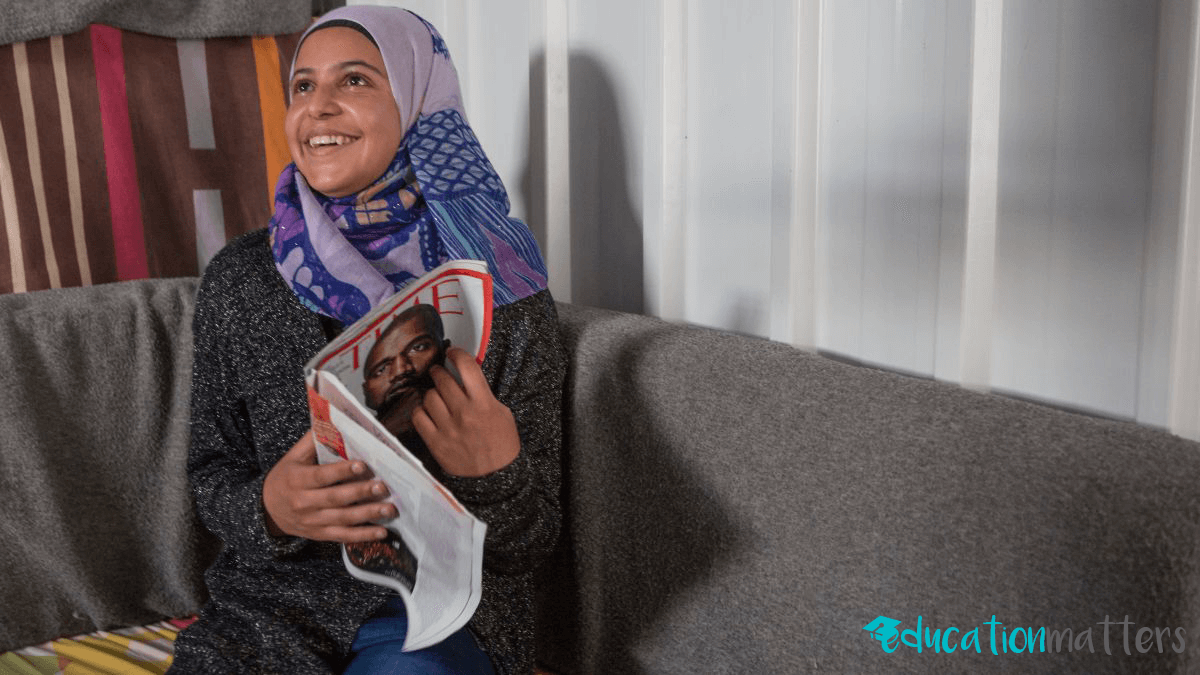 Almost unnoticed, one of the greatest civil rights struggles of our times is being fought in our midst. Not by political honchos or country leaders, but by young determined #children, turned #activists. In the middle of religious opposition, deep rooted customs & traditions and the battle for basic rights, there is a silver lining. Across the world, young supporters of children's #education are being threatened, assaulted and in some instances, murdered. Yet, they remain bold, restless and purposeful.
Be it in a refugee camp, a rural village or at school, these children are starting to shape their own destinies and those of thousands of children around them. There's a Malala Yousafzai is every child waiting to be unveiled.
Meet the oh-so-inspiring young ones who are changing the scape of activism for education world over! #educationmatters