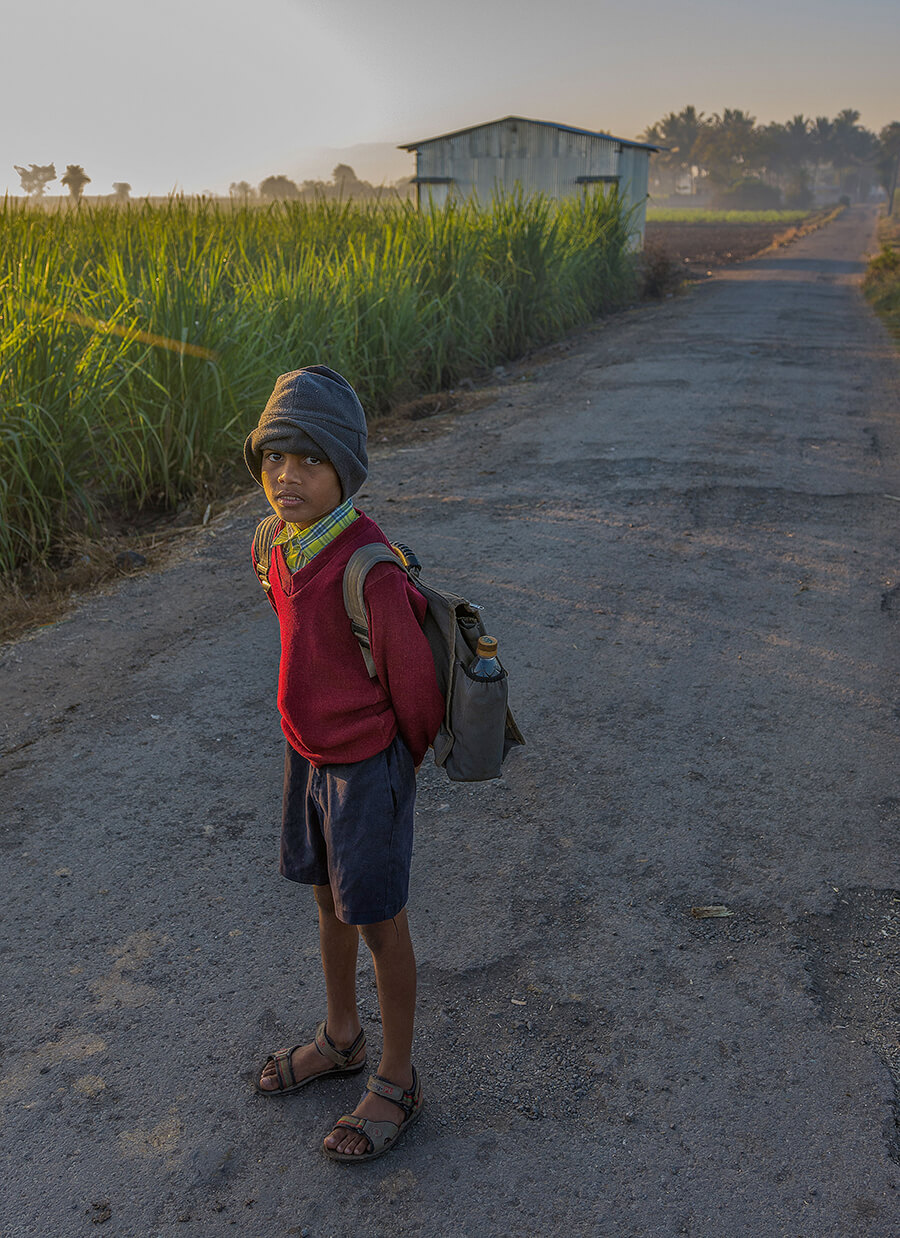 This week Abhilash Safai brings us stories of children from his travels across Pushkar, Sikkim and Mumbai.
Abhilash is a young photographer who strives to explore and understand different types of communities and the triumph of the human spirit through his work. He seeks to be a voice to the voiceless through his imagery by sharing honest stories of people and communities around him.
Follow us at Little Humans to read his stories, a space for every little face, a voice for every choice, because the littlest people have the biggest stories to tell! #littlehumans
Meet the nutseller Ajay. There are many boys like himself who sell food in the Pushkar market. Their incomes are meagre and uncertain, but support to their family is big and constant. Each member of the family, teamed with their children, manage small scale businesses to feed their families. The children too are left without a choice but to adapt to life's circumstances, create seasonal business plans and work hard, contributing significantly to the family's sustenance. #littlehumans
Ajit is the son of a construction worker. Children whose parents are engaged in labour spend most of their time building fragile dreams. Instead of going to school, learning and playing, they remain nestled within the four walls of construction sites.#littlehumans
4 year old Suman is a caretaker at a homestay in Sikkim. Living 15-20 mins away, he comes to the homestay whenever guests arrive. Which means, Suman bunks school everytime he has to serve a guest. But, he is left with little choice as his income supports his family. On other days, he enjoys going to school and narrating stories of what he does at school.
Abhinandhan, is the son of the local farmer who manages a homestay in Hee Bermoik, Sikkim and his mother is a teacher in the nearby school. His grandparents also work in the farm but they come back early to take care of their grandson. Abhinandhan enjoys playing around the house, amidst tall trees and bushes. #littlehumans
Sachin, the son of a salt pan worker in Wadala, Mumbai, works along with his father. As young as 10, along with other boys like him, they spend hours in the harsh sun using archaic harvesting techniques. Paltry wages, poverty and poor health becomes their way of life even as they grow out of their childhood. #littlehumans
Sandeep, who lives in the remote village of Hadapsar in Maharashtra, has a difficult journey to take, as he makes his way to school, everyday. From taking on long, abandoned, roads, to battling severe weather conditions and encountering suspicious people along their unaccompanied journey, many children go through great lengths just for a routine day at school. #littlehumans