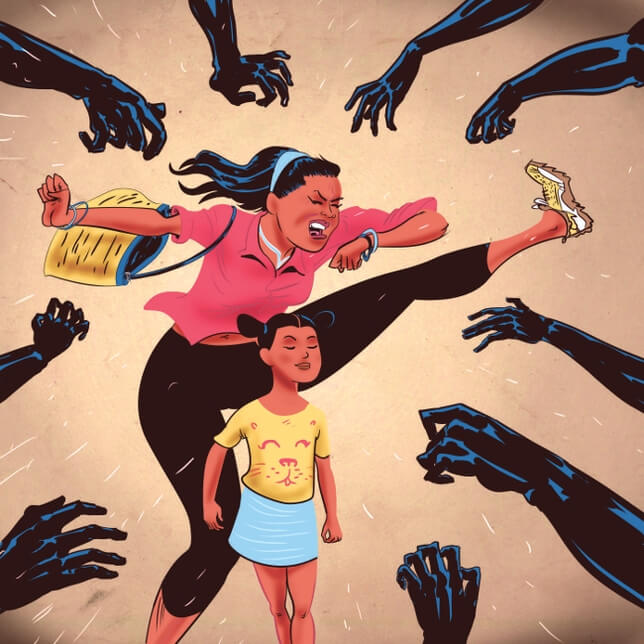 Working On Reality Tv Is No Child's Play- In Response To Shoojit Sircar's tweet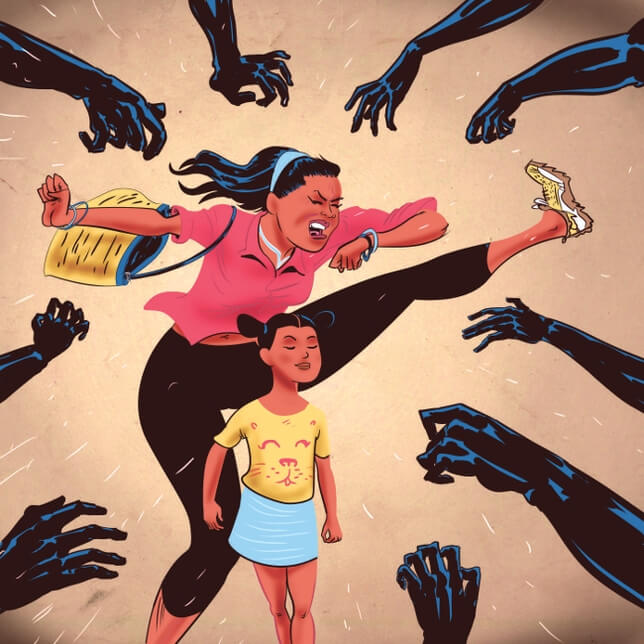 Between the saas-bahu dramas and reality shows on the small screen, the television industry is making way for some young talent. These are none other than child artists, some as little as six years old. From portraying historical characters, promoting social messages, doing aerial acts for their dance performances, to playing intense roles on TV, these child artists are fast becoming household names.
But recently, Shoojit Sircar, the acclaimed Director and Producer, made an observation or rather an appeal.. he said "Humble request to authorities to urgently ban all reality shows involving children. It's actually destroying them emotionally and their purity, " that caught the attention of many of those who wouldn't have taken notice otherwise, sparking a much needed debate on the issue.
Here are some views and comments from Leher's friends and family on Shoojit's Sircar's popular tweet last week…
MEGHA RAMASWAMY, an award-winning Mumbai-based screenwriter, director and producer works under her banner, Missfit Films, is dedicated to producing innovative films, also co-hosts Cause Effect, a platform that produces cause related content and outreach programs says:
"Any kind of ban concerning a creative platform needs to be studied responsibly. In the case of reality shows and children if production houses and professionals managing the show are following guidelines of the National Commission for Protection of Child Rights and not throttling unreasonable performances out of child actors reality shows can be an interesting and exciting platforms for kids from a young age where their creativity is finding expression through myriad forms. An important add on would be to counsel parents and relatives of these children and nudge them towards a healthy performance space environment for their children kids, not suffocating them into over achieving in a mindless consumer culture. It would also be interesting to change the format of these shows and make them less competitive. A ban is unnecessary. Children make wonderful performers, we should encourage them and make their performance spaces safe, secure and healthy."
PALOMA MONNAPPA, a well known face in the modeling world, and also an actor and host on Discovery channel says:
"I think banning all reality shows involving children would be a bit extreme. There should be stricter laws involving protection of children (rest and meal time) that the production team should be mindful of. Most of the time in television it's the parents that push the kids to constantly perform better which can be very pressurising on the child. It's a tricky one because some kids are born performers and enjoy competition in a healthy way. I think the parents should be responsible to maintain a balance in their lifestyle.
It all comes down to having policies and laws to help control the hours of work, education on set and other things. We must remember that sometimes this platform can give rise to a number of opportunities to children that aren't as privileged."
CAROL ANDRADE, media stalwart, also the Ex-Editor of The Afternoon Despatch and Courier and the supplements of the Times of India and currently the Dean of St. Pauls institute of communication education says:
"When making a film with children in it, the potential for exploitation can be contained by the director and of course the parents. Sadly in India, too many parents see their children as a source of revenue and this route will continue unfortunately. But this is also a miniscule number of children. These bloody reality shows, on the other hand, are far larger arenas of exploitation, exposing the children to a completely negative adult world of cut throat competition, the inability to take rejection, a completely false narrative of what constitutes success (fame and face recognition) and, worst of all, the sexualisation of babies through make up and dressing like adults. This leaves them prey to pedophiles, fantasists, fetishists and the world of porn. This is what I am talking about when I say I am with Shoojit Sircar on the issue of banning reality shows for children. Going into that nonsense about his doing children's films only dilutes the issue. It might be fun for the diluter but it is damn annoying for me."
AMIR RIZVI, a human rights activist passionate about gender equality, LGBTQ rights, women's rights and child rights and also a talented designer and writer says:
 "As a person involved in TV entertainment industry and also concerned about child protection, I always felt that kids have the worst deal in the Indian TV industry. For animals there is a very clear law therefore, abuse of animals on TV is almost impossible to show. Whereas there is no clear law about child actors. It is a very common practice to stick young baby actors on set for shooting. Parents of such baby actors also ignore the abuse because it they who are interested in money/fame, babies don't even know what is happening with them. There have been some lose laws drafted to avoid child abuse but they are openly violated in the industry. They violate the number of working hours, it is impossible to shoot any serial/episode in the given time duration and the competition to finish more work in limited time forces kids to be on set for entire day sometimes even entire night. Parents themselves abuse their kids, they are involved in getting a crying baby shot or sometimes scolding children to work when they refuse.
I was delighted to see Shoojit Sircar's recent tweet expressing his concern over children's vulnerability in reality shows, it is a very serious issue but no one wants to talk about it. Kids are one of the best tools in the TV and advertising industry for connecting and capturing audience's emotion. Entire industry is making money out of kids' exploitation, therefore you become an outcast if you bring people's attention towards the problem."
ULRIKE REINHARD,  author, futurist and community activist who founded Janwaar Castle to reinvigorate a rural village through skateboarding says:
"I don't feel a ban is needed, simply, I don't believe in things which are forbidden by governments. What is definitely needed though is respect for the children and much less selfishness of the producers and TV stations. Kids are NOT marketing tools, and their efforts shouldn't be sold.
We at Janwaar Castle have been approached a couple of times by Reality TV programs and we've never accepted. Only once Sony Entertainment had sent three people (choreographer, photographer) and after two hours we've sent them home. Their behaviour and attitudes were simply beyond belief. You could clearly sense it is NOT about or for the kids, BUT for the TV station and the people around. And only for them. Flat, no wit, boring and very, very selfish. Actually everything kids should NOT learn."
VALAYSINGH RAI, an independent writer and photographer based in Delhi, also a member of ProChild, a network of child rights organizations and individuals says:
" The notion of purity is defined and enforced by society. Child actors don't have the agency to choose their own shows or roles. These decisions are taken by parents according to their wisdom and prejudices.
Are we ready to ban all child actors? Shoojit is part of the industry that peddles agarbatti, a religious product showing women's bodies and home loans by depicting children. If we want to ban child performers from reality shows shouldn't we also ban children in advertisements?
The answer is not banning child reality shows but working with children's organisations to formulate guidelines for such shows. The way forward is for us to define what is child-appropriate and what is not."
Photo Credits : Nick Bertozzi
Words By : Leher