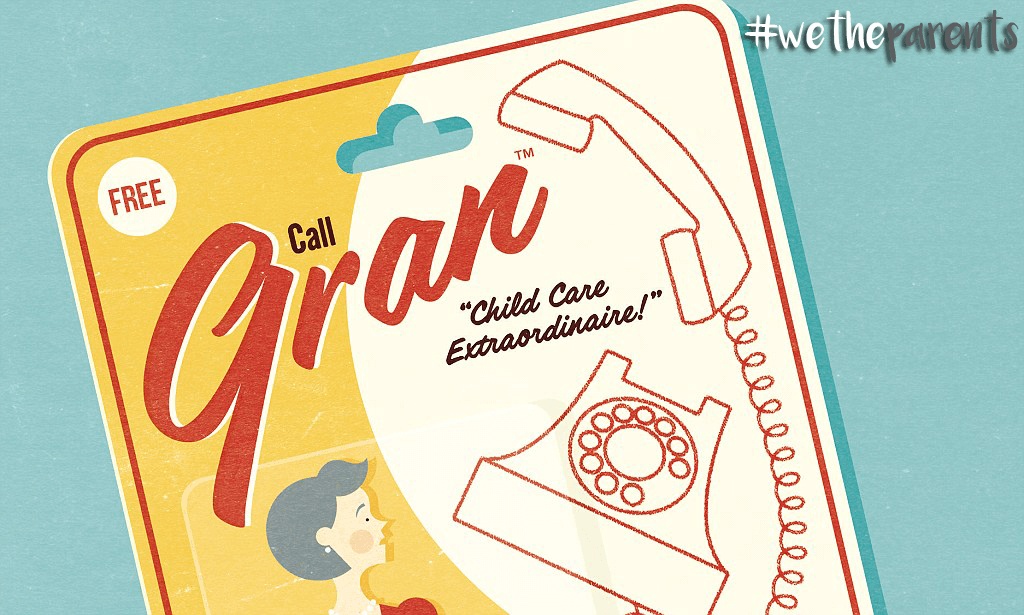 #WeTheParents – Parenting With A 'Grand' Difference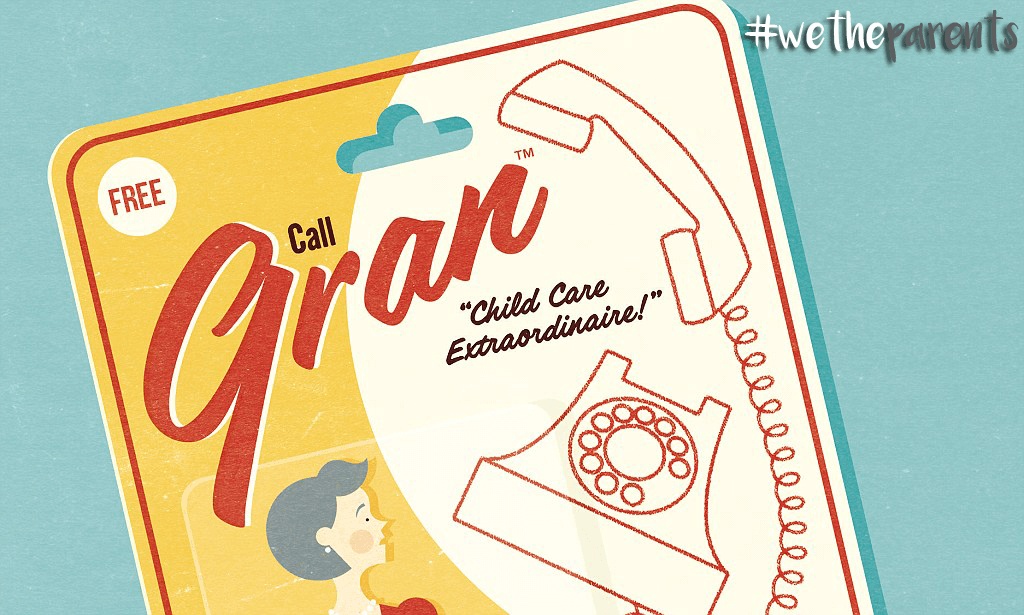 In Mumbai and all over the world, hundreds of parents set out to work each morning knowing their child is safe with that one person they trust, the Grandma. The proxy parent who has to stand in for all parenting duties until the clock strikes the bewitching hour. A lot of women including me swear by the supportive mother or mother-in-law.
So I reached out to three upstanding representatives of this species called 'the grandmother'.
Homai Wadia has perfected intercontinental grand parenting. Grandmother to a 7-year-old girl in Mumbai and a one-and-half-year-old girl in London, she says things have distinctly changed now from when she spent time with her own grandparents. "The parents have the remote now", she says. "Both sets of parents have a different set of rules and I go by what they want". She says that parents today want to give their children a lot more choice even in little things like choosing their own clothes, or what they would like to eat. "There is great joy in being a grandparent and our lives revolve around the children during the day. However, as we spend a lot more time with them we cannot just spoil them, we have to discipline them as well". Her favourite activity with both her granddaughters is to take them out and show them things. She recalls how her older grandchild saw a snail for the very first time on a walk. "Grandchildren can come to us sometimes with complaints about the parents" she adds, "but then it is important to tell them to not to complain so much and to understand the parent's point of view as well".
Geeta Bharadwaj grandmother to 3 agrees. She feels she has become more tolerant towards her children now that they have become parents because she knows parenting can be difficult. This does not stop her from disagreeing with her children about their parenting. "After all the focus changes when you become a grandmother. It is all about the happiness of the grandchild. Parents expect an outcome, a particular behaviour or some result from their children. Grandparents just want to see the kids happy. It is enjoyment without encumbrance" she says. "I know that the real decisions have to be taken by the parents. So I just focus on being friendly. It is important not to be too critical of our grandchildren or they will grow to resent us." She has fond memories of storytelling sessions, painting, and cooking with her grandchildren. While she has enjoyed all the ages of her grandchildren she feels the teen years are difficult. "Gaining the trust of a teenager is not easy. Toddlers and children are easier to deal with." She says.
Radhika Nuggehalli grandmother to a curious 5-year-old girl reflects this thought to some extent. "My granddaughter and I are buddies" she says. "In fact she calls me her best buddy. But she is growing up so fast. As she gets older I wonder if I will be able to relate to her questions and conversation. She will need her mother much more then." She feels lucky that she gets to spend so much time with her granddaughter but she feels she needs to learn to be a little firm with her at times. "My heart melts when she asks for something but now I have started insisting on certain things too." She adds. She enjoys doing things with her granddaughter the latest activity being playing chess. She is happy reliving her experiences as a mother and school teacher and being around children. She feels her husband is more indulgent as a grandfather than he was as a father and whenever he is called on to play with or care for their granddaughter he gives her hundred percent attention.
Her daughter says "we never had a conversation with either my parents or my in-laws about whether they would help raise our child. We just assumed they would and they pitched in. They put their life on hold and put her comfort and routine before anything else." She is happy that her daughter can gel with both sets of grandparents.
Children find a great deal of comfort in routines and derive a sense of security from having grandparents as significant adults. In changing times, it is an uphill task. Grandchildren feel that grandparents can be unnecessarily inquisitive, and paranoid or panic in situations. It may be because of the sense of responsibility they have as stand-in parents. It is also no secret that children crave for the limited time they get with their own parents many of whom work long hours or travel extensively. In juggling schedules and not wanting to compromise on principles of parenting, tempers can fray and feelings can get hurt very easily. Both parents and grandparents say how it is important to just let go in these situations and think of the larger picture.
Like Cinderella's carriage that turns into a pumpkin at midnight, grandparents take a backseat as soon as parents come home. However, there are very few people who do not have fond memories of times spent with grandma. Here's to this formidable species.
Photo Credits : Unknown
Words By : Chandrika Rao
Chandrika Rao is a Psychologist and Development Sector Professional, passionate about children's and women's issues and mother to a teenage boy. You can follow her on twitter @chocandcheese