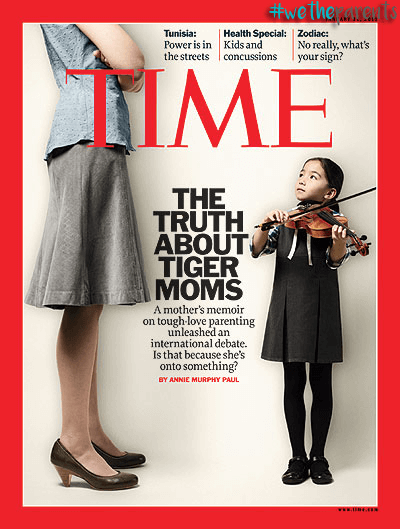 #WeTheParents – 15 TIME Magazine Covers That Catalog Parenting Trends
Sifting through magazine covers is akin to a lesson from history class. The Time magazine vault through its years of cataloguing cover stories of parents raising their children, has culled out definitive parenting styles that have become trends world over. From tiger moms, to single fathers, over parenting to a child free life, millennial parents to grandmothers as parents, these magazine covers reflect parenting trends across generations. While new age mothers and fathers seek a variety of their parenting skills online, here's a glimpse through some hard-bound parenting styles you might want to revisit instead.
1993, June 28: Fatherhood: The guilt, the joy, the fear, the fun that come with a changing role – becoming a father. Even as fathers are needed more than ever, a record number don't stick around to raise their children. But why aren't they up to their job?
1995, Dec 9 : Children having children: Parenthood in childhood was a result of increased sex amongst teenagers leading to unplanned pregnancies, corroding the lives of children at a young age, burdened with the responsibility of raising children.
1999, May 10: Growing up online: While children grew up in a world of computers and video games, parents worried about what they would find on the net. What could they do to help their children make the right choices?
2000, 25 December: What divorce does to kids : The damage from divorce on childhood is serious and lasting, but will unhappy parents staying together be the right solution?
2005, 25 February: What teachers hate about parents: Pushy dads, hovering moms, parents who don't show up at all. Are kids paying the price of the power struggle between parents and teachers?
2006, 27 March: Are you pushing our kids too hard? : From school, tuitions, extracurriculars, to exams, are parents putting undue pressure on their children to survive in an increasingly competitive world?
2007, 16 April: Stressed out dads: Torn between work and family, fathers are shouldering more responsibility than ever before. Whats the modern superman to do to maintain a balance?
2009, 30 November: The case against over-parenting: Over-parenting was getting out of control. There was a need to restore balance and sanity to family life…exactly why both mom and dad needed to cut the strings.
2010, 19 July: The only child myth: Only children are supposed to be spoiled, selfish and lonely. Yet, on the rise, more parents were choosing against having multiple children, and happy with their choice.
2011, 21 January: The truth about tiger moms: The world questioned if tough, authoritarian parenting really was the answer?
2012, 21 March: Are you mom enough? : Attachment parenting has been on the rise almost redefining the modern relationship between mother and baby.
2013, 12 August: The child free life: When having it all means not having children, skipping parenting altogether and why people have opted for it.
2015, 25 October: Help! My parents are millennials: How the me, me, me, generation of parents are changing the way they raise kids
2017, 30 October: The Goddess Myth: With ideas of breastfeeding and natural birth co-relating to the vision of perfect motherhood, many mothers feel bad about themselves.
2018, 19 May: Ripped Apart: How immigration policies are splitting families apart, parents migrating across cities and countries to earn a livelihood, separating numerous children from their parents.
Photo Credits : TIME Magazine
Words By : Leher