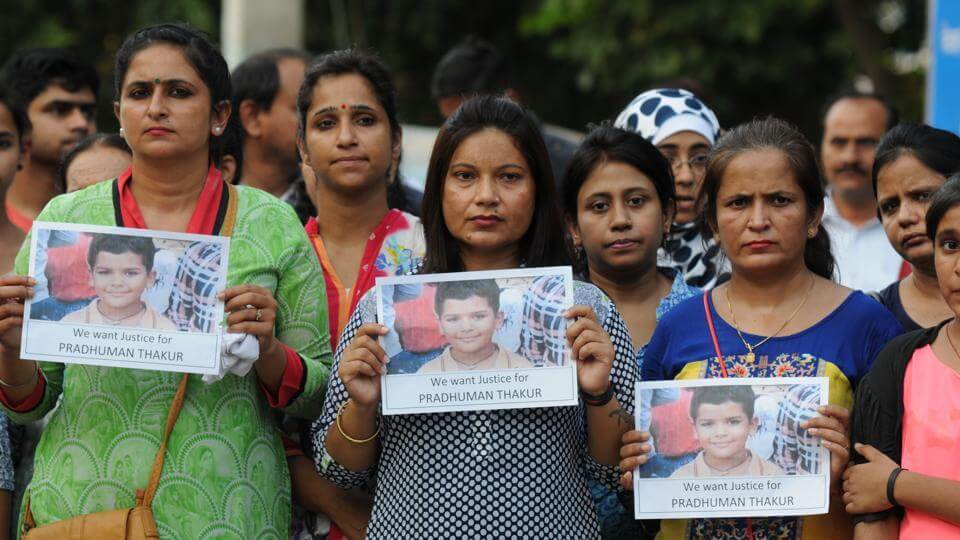 What Twitter Is Saying About #RyanInternationalSchool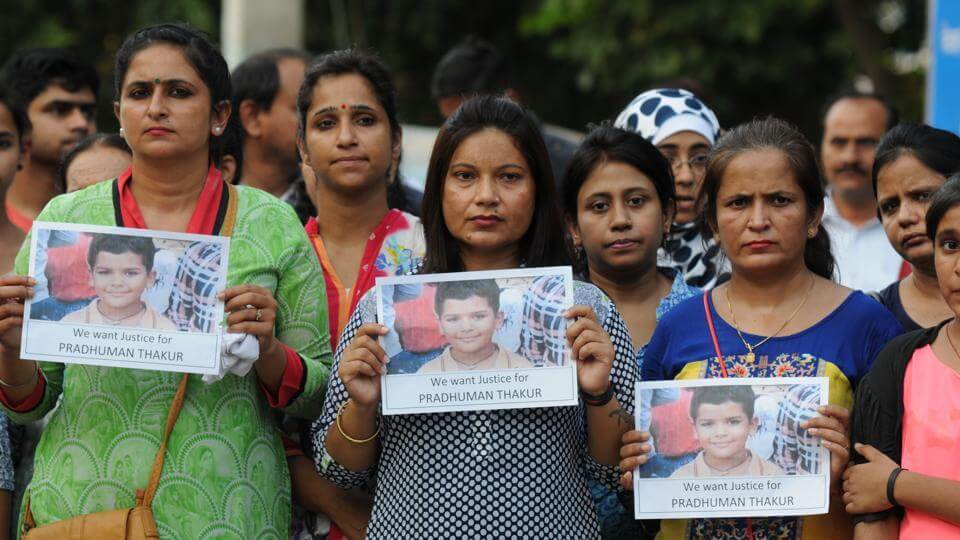 The matter of #RyanInternationaschool is telling… telling of how unperturbed and unaffected we have been with a violent world for children, where the darkness of abuse, rape and murder makes it way into a space meant to be quite the opposite. If children are murdered and raped in school…Where really are they safe? Why are parents across the country not questioning the efficacy of SMC's? Why are schools defending the brutal death of their students? And why is the Government still slashing budgets for the protection of children?
The death of 7 year old Pradyushan created public outrage and dissent, but failed to listen and provide solutions to parents across the country, worried to send their school to children the next day.
Here's what twitter had to ask and say that #RyanMustAnswer:
Schools, supposedly called temples of knowledge, are certainly turning into an abode for abuse and murders! #RyanInternationalSchool

— Samridhi Bhandari (@Samridhi001) September 10, 2017
We are loosing it as a #society#kids getting murdered in #school#RyanInternationalSchool should explain & just spare a thot for #parents

— Anil Budhraja (@anilbudhraja) September 8, 2017
#RyanInternationalSchool The school just indulge in making money but does nothing towards protection of kids.

— Itisme (@prankster_me) September 8, 2017
How a school becomes protective, when a student got killed inside. None of the teachers condemned this…shameful..#RyanInternationalSchool

— ritendra singh (@singh_ritendra) September 8, 2017
#RyanInternationalSchool
For primary school kids, there's no helper in the washroom?
Shame! Shame! Shame! pic.twitter.com/X8LnzreNrC

— Vaishali Batra (@Vaishalibatra09) September 8, 2017
This case is extremely horrifying n upsetting. Are we really sending our kids to a safe environment ! #RyanInternationalSchool

— Sakshi Joshi (@sakshijoshii) September 8, 2017
#RyanInternationalSchool The monster has confessed. No lawyer should fight his case. We need quick conviction & capital punishment @rsprasad

— Gita S. Kapoor (@GitaSKapoor) September 9, 2017
Murder in #RyanInternationalSchool tells Schools managements are curious for Fee Hike but No attention towards Security & Safety of Students

— Anshul Saxena (@AskAnshul) September 9, 2017
#RyanInternationalSchool Don't wait for another murder by a paedophile, time to inspect NCR schools &confidentially seek info from students

— Fearless Indian (@FearlessIndian1) September 10, 2017
Stop asking about Smart Cities, start asking about better Education System and Health care system.#Corruption #RyanInternationalSchool

— Praveen K Prabhakar (@praveen_lala) September 10, 2017
What happened yesterday at #RyanInternationalSchool makes my heart bleed. Barbaric, tragic, disturbing. Times we live in 🙁

— Ragini Khanna (@iraginikhanna) September 10, 2017
The moment when you think that the man has reached the peak of monstrosity– another master level monster arises.#RyanInternationalSchool

— Jaya Singh (@Jazz_agre) September 9, 2017
This is shocking, absolutely devastated by this #RyanInternationalSchool incident, a school can't ensure basic safety to a kid? SHAME

— Ankie Shekhawat (@Ankieshekhawat) September 10, 2017
Photo Credits : Parveen Kumar/ Hindustan Times
Words By : Leher