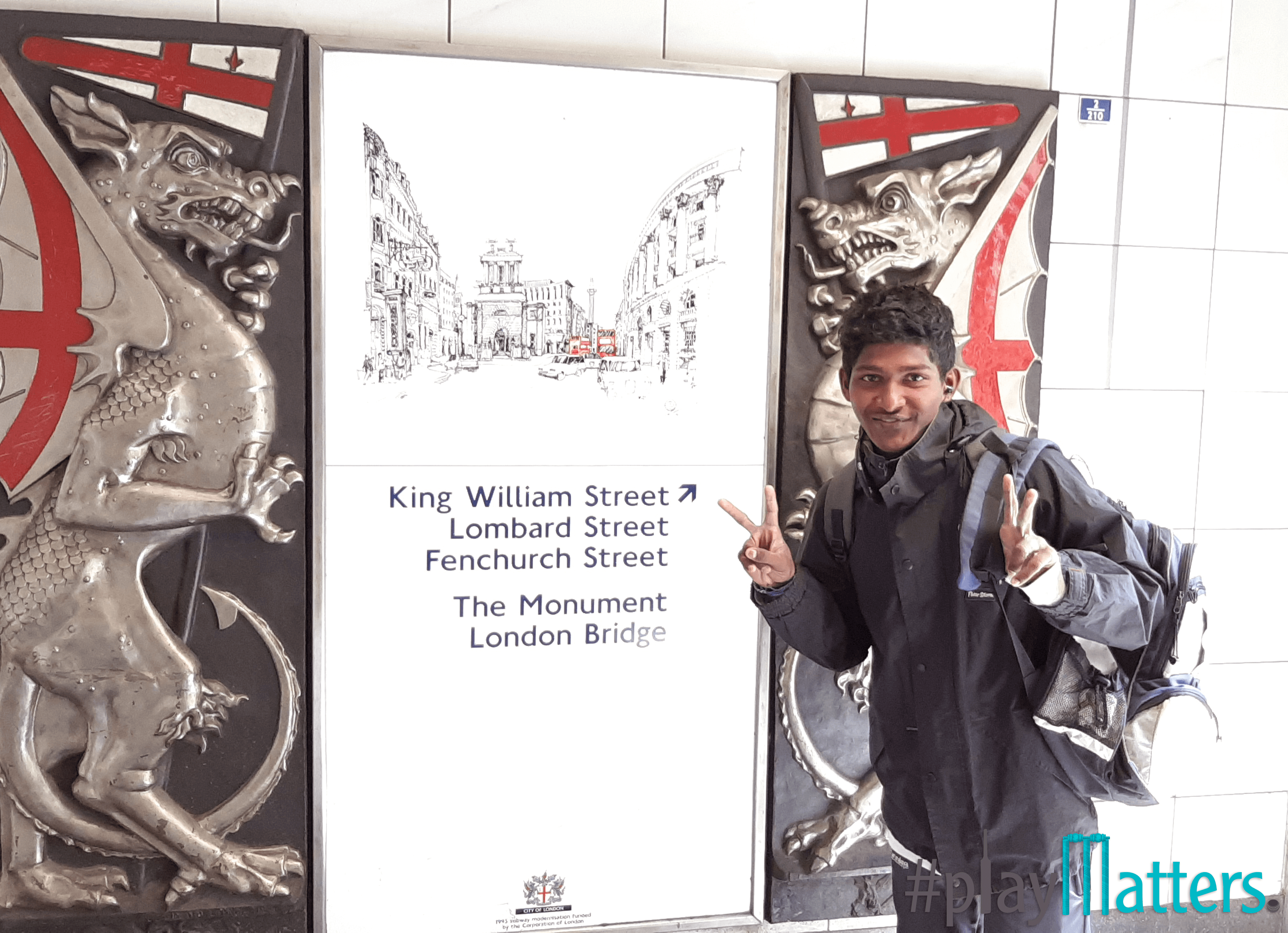 #PlayMatters – Team Captain, Paulraj Finds An Identity Beyond Being A Street Child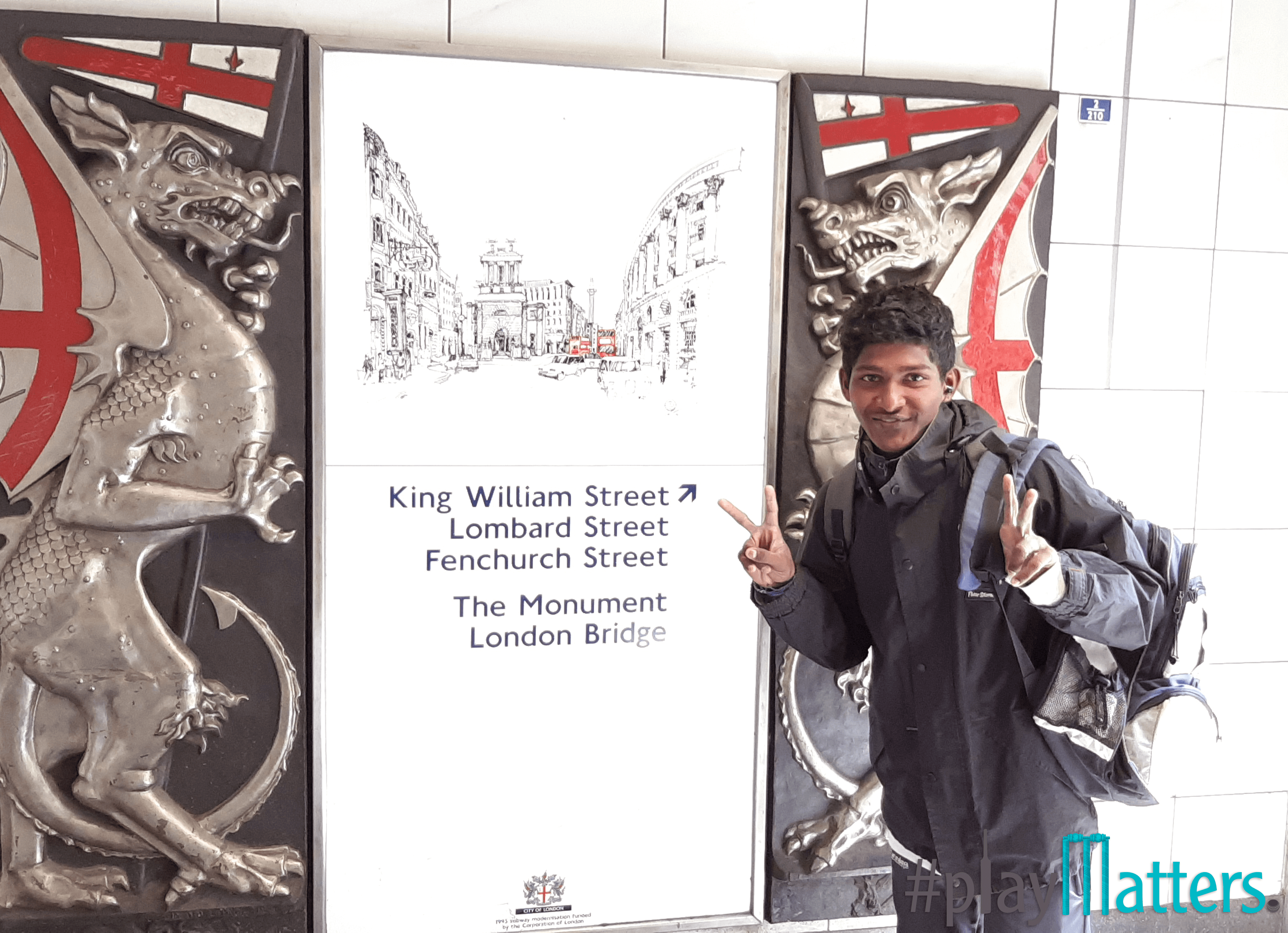 17- year-old Paulraj was born and raised on the streets of Chennai. His parents run a tiffin shop and have a roadside stall in the city. To make ends meet, Paulraj would do loading and unloading of goods, in Chennai by waking up at 4 am every day. Born into poverty, he could not afford to buy himself a cricket kit, but his determination and love for the game, kept him focused on his end goal.
When he came in contact with Karunalaya, a nonprofit organization working for the protection and development of street children, his passion for cricket found a means to be translated into reality. Paulraj's resolve to excel in the sport took him to England where he not only led the team as it's captain, but also ensured that India won the Street Child World Cup.
For Paulraj, the victory at the Street Child World Cup meant more than just bringing home the Cup, it was also a lifetime opportunity to raise awareness on issues faced by millions of street children in India.
Team South India is a mixed-gender team comprising 4 girls and 4 boys from Chennai and Mumbai, supported by Magic Bus and Karunalaya.
Q) Tell us your name, what do you like doing in your free time?
A: I am Paul Raj and I love playing video games in my free time!
Q) Congratulations on winning the first ever Street Child World Cup! How was your experience?
A: I am so happy to have won the Street Child World Cup and it was a great feeling to have won the match against England! Not just me, even people from the community were proud of me. Our victory was a victory for them too!
Q) Tell us about your travel to England. How was it meeting different boys and girls from across the world? Did you make friends with them? Tell us about it.
A: It was such a great experience as it exceeded my expectations. I bonded really well with the team from Nepal. We have now become great friends. I was a bit shy to talk to other teams, but with the children from Nepal, it was easy and comfortable.
Q) Who is your favourite cricketer? Why? 
A: Dhoni ! He has been a great captain, his helicopter shot is just amazing, along with that he is also a good wicket keeper. I think he is the BEST!
Q) Dhoni or Virat? Who is the better captain? Why? Tell us about your team captain too.
A: Dhoni for sure! I think Dhoni gives a chance to young players, always gets the team together and plays fair. I love Dhoni! I was the captain of the team, maybe my friends will be able to answer this question better!
Q) Sachin or Virat? Who is the better batsman? Harbhajan or Bhumra? Who is the better bowler?
A: I love Virat more than Sachin. I like Bhumra more than Harbhajan!
Q) Are you watching the World Cup this year? Which country do you believe has the best chances of winning? Why?
A: Of Course, I am watching the World Cup! I think 3 of the teams are strong contenders – Australia is a brilliant team and they have won several World Cup trophies before. Australians are skilled in both bowling and batting. Our Indian team is united and they support each other. I also think even though New Zealand has never won a World Cup, they too are doing well.
Q) What do you aspire to be when you grow up? A cricketer or something else? Why? What is it about cricket that you prefer over other sports?
A: I got interested in the game of cricket when I saw my brother play the sport… I definitely want to become a cricketer! I learnt that one needs a lot of practice to get better in the game! This consistency also helps in everyday life as it makes us disciplined.
Q) If you were captain and you had to pick the World Cup Team, who all would you pick?
A: I shall obviously be part of the team. I will also have Dhoni, Bhumra, Kuldeep Yadav, Rohit Sharma, Virat Kholi, Hardik Pandya, Bhuvanesh Kumar and Mani Kumar in my team!
Q) You must've grown up watching only men and boys playing international cricket. How was your experience in playing in mixed-gender teams? What are your thoughts on it? Why do you think (or not) that girls and boys playing together is important?
A: Yes! I have grown watching only men and boys playing international cricket. I think it is important to have a mixed gender match because it shows equality of both – girls and boys. Girls are equally powerful; they should be given more of an opportunity to play. In our team, girls were both good at batting and bowling! They have the same skills as we boys have. So, why should we not play together?
Q) Are you going to be watching the Women's World Cup Cricket? Why/ Why not?
A: Of course, I want to watch the match. However, I do not know when the series will be on television and if I will have the time to watch the entire match, What if I am busy with my studies then? I will definitely catch the highlights of the match with my friends…
Q) Tell us the best thing about playing cricket? What is the most fun part about it? What have you learnt from playing cricket?
A: The best part about playing cricket is learning so many techniques. I learnt how to be focused, disciplined and the importance of consistency. I loved when I hit a six, the feeling was so good!
Q) Is cricket compulsory in schools? Should it be? Why so?
A: We have many games in my school, but we also need cricket as a game to keep practicing our skills. If the school provides us with cricket coaching, it will become a great way for children to get trained and pick up the skills!
Q) How has your life changed after going for the Street World Cup?
A: Everything is so different now. Playing at Lord's was a great feeling and I got to represent my country! For me, to go there as a street kid and represent the voices of all street children was a big achievement! I got a platform to showcase my talent at an international level and I sometimes wonder if I am living a dream. Now, people are better aware of the issues that children on the street face every day. I think, the platform helped in spreading awareness. Everyone around- my school, parents and even people in my community are happy and proud of me. I love the appreciation that came my way. Today, I am more than just a street child. You know, participating in the Street Child World Cup also helped me get admission and enroll in a college under the sports quota.
Photo Credits : Karunalaya NGO
Words By : Karunalaya NGO