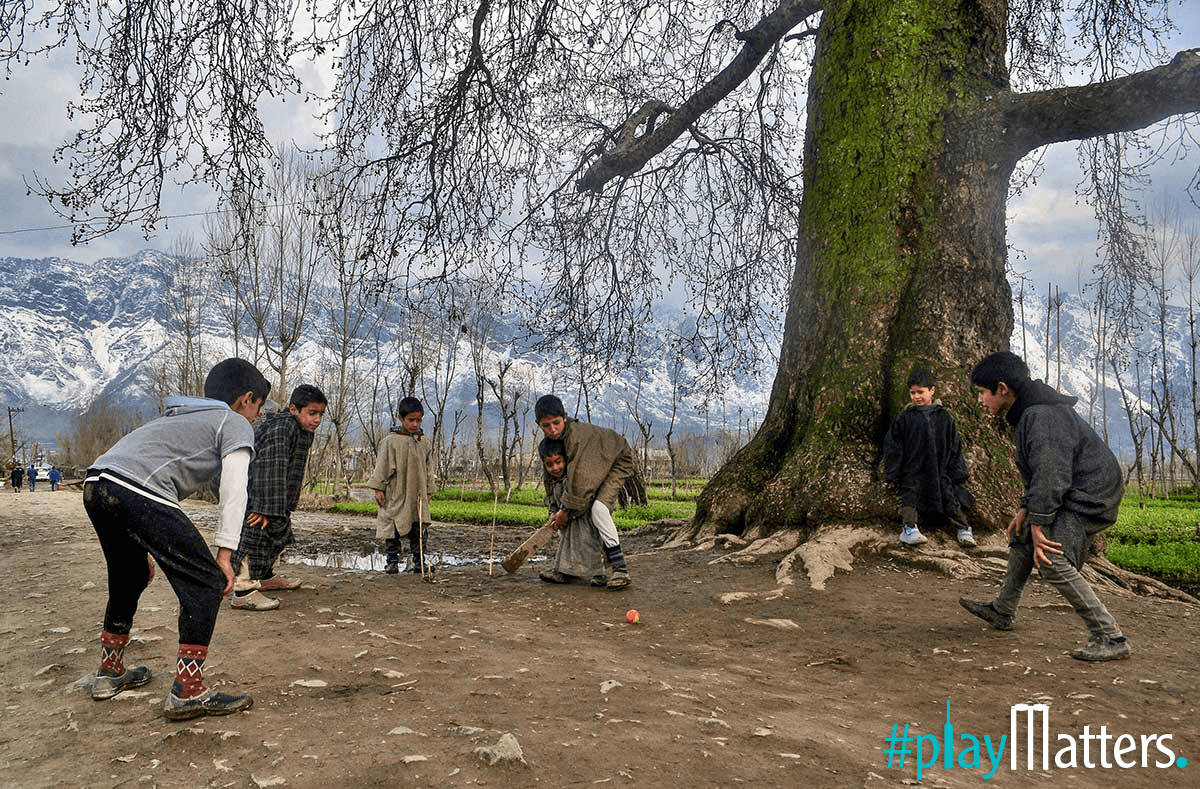 #PlayMatters – Cricket In The Time Of Conflict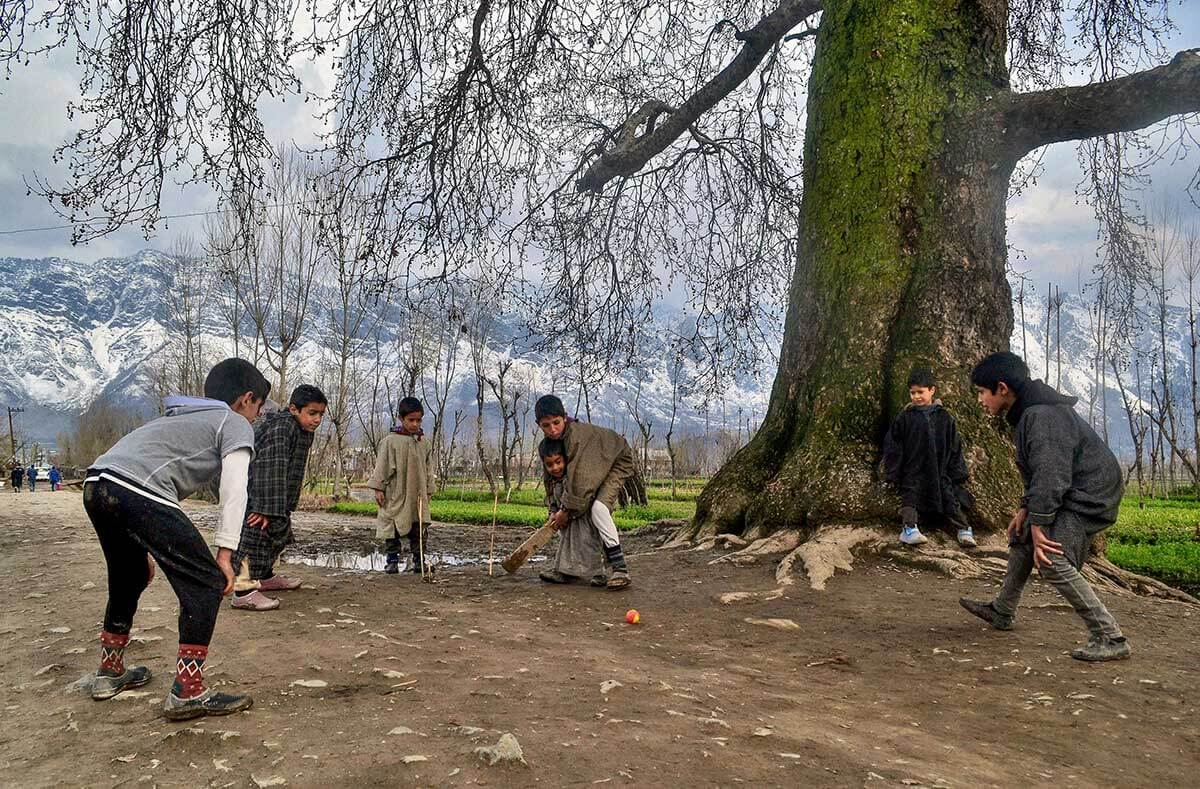 In a situation of perpetual conflict, children are held hostage within the four walls of their homes, exposed to prolonged periods of violence and curfew. They suffer the loss of loved ones – family members and friends who never make it back home. Homebound due to indefinite shutdown of schools and colleges, hartals, disengaged internet services, closed shops and playgrounds, they have little outlet for expression.
Children carry a fair load of the struggles in a conflict region, with not much to look forward to. Yet, the myriad forms of play that children can invent in situations of conflict, reflect a child's resilience to deal with adversity, survive stress and rise above difficult times, if given the chance. "Children have a spontaneous urge to play and participate in recreational activities and will seek out opportunities to do so in the most unfavourable environments. However, certain conditions need to be assured, in accordance with children's evolving capacities, if they are to realize their rights under Article 31 to the optimum extent." (Committee on the Rights of the Child, 2013:10)
World Cup Cricket fever is gripping the agitated Kashmir Valley too, providing momentary refuge from reality, especially for its youth and children.
Here's a photo-essay that underscores why play matters in reviving childhoods, when violence and conflict are gnawing away at the lives of children, every day, proving that the sun never sets on cricket season.
In the deep lanes of Safa Kadal a neighbourhood in the old city of Srinagar, boys play cricket, away from the crosshairs of the troops…
In refugee camps in Muzaffarabad…
During frequent shutdowns and curfews across the region…
They rush to the nearest playground for a game of cricket…
Or at the Idgah in Tral, when school remains shut for months on end, and their right to education is hindered by the ongoing violence…
Under the shadow of Kashmir's Zabarwan mountain range…
On roofs top of old homes in the war-torn city…
In sprawling fields on the outskirts of Srinagar…
Across the saffron fields of Pampore…
And in the Lidderwath Valley of Pahalgam…
Together, with the jawans and policemen…
And young girls in headscarves..
And boys in pherans…
Even on a rainy day in Kashmir, with the military as an ever-present backdrop for their game, children find a way to play cricket.
Be it playing on the frozen interiors of the Dal lake..
On a slippery pitch on the hill roads of snow-capped Pahalgam, with make shift bats, an open road and players in coats…
On snow-fields at Heerpora along Mughal Road…
At sub-zero temperatures with heavy snowfall…
Nothing dissuades children from playing cricket across Kashmir…
Photo Credits : Saqib Majeed