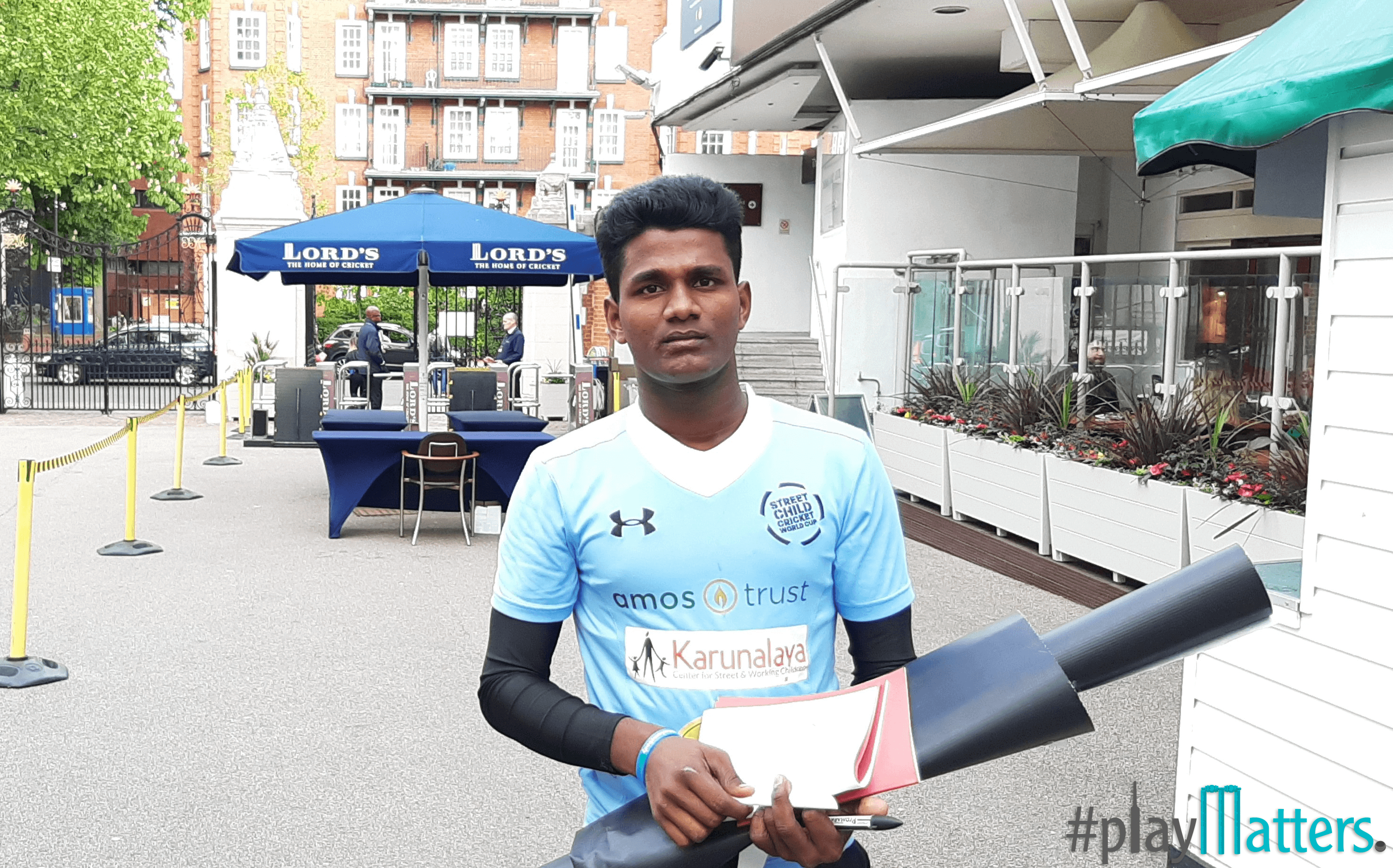 #PlayMatters – From Child Labourer To Cricket Star, Surya's Determined Journey Off The Streets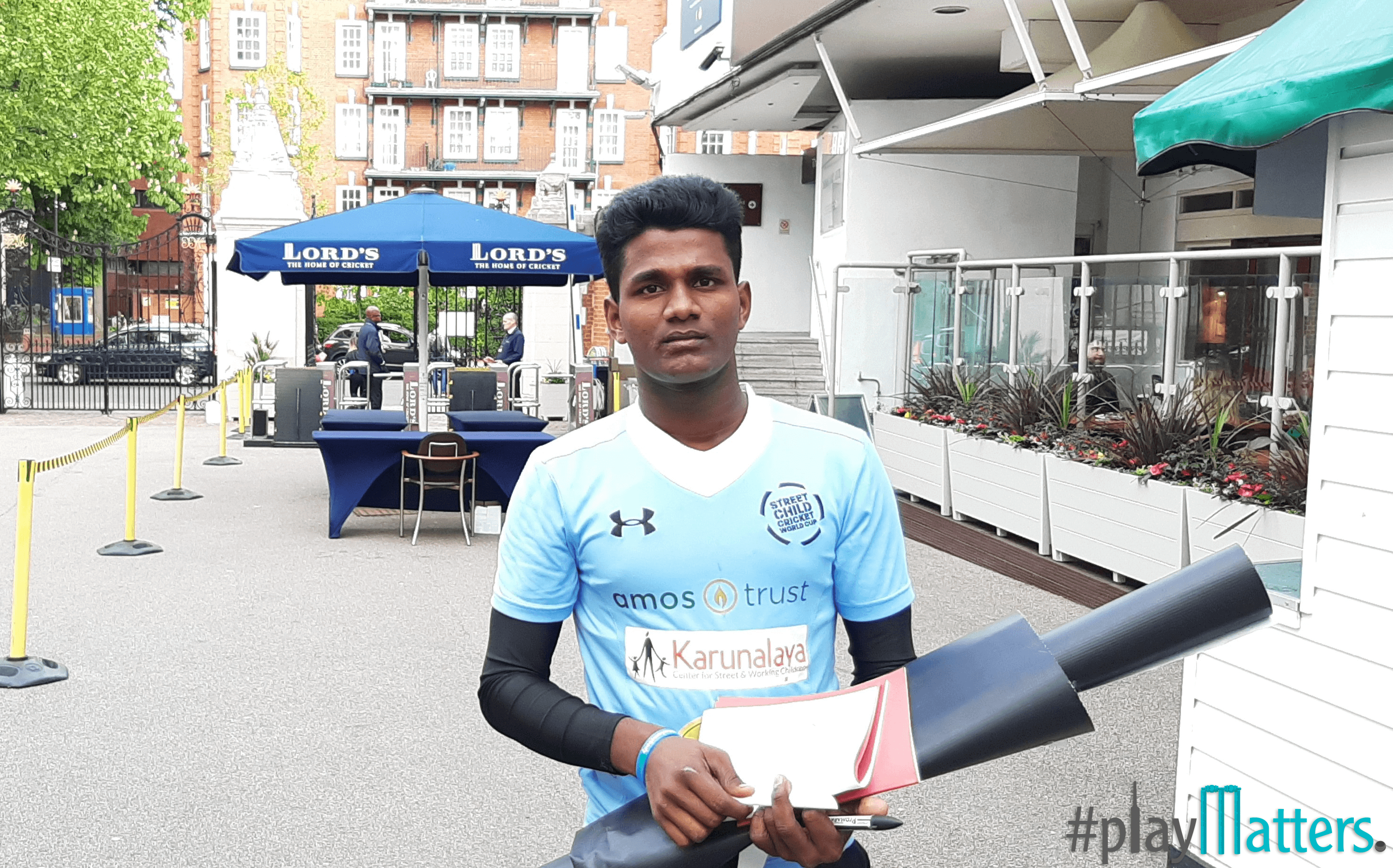 Surya had to drop out from school when he was just 11 years. It was also the same year his father passed away and his mother started working as a cook in a hotel. His unfortunate circumstances forced him to work as a child labourer in Chennai and Punjab, where he faced grave exploitation from his employers despite working 15 hours in a day. Surya learnt early on in life, that if he continued as a labourer, we wouldn't have much of a future. It is why he ran away from his workplace and reached the railway station in Chennai.
Surya's rescue by Karunalaya, a nonprofit organization working for the protection and development of street children, helped him with find a shelter home to live in. His interface with sports and play through the organizations program, helped him bring discipline, focus and routine into his life, key takeaways and skills during his cricket practice sessions over a year. Despite a difficult childhood, 14-year-old Surya Prakash was a key player in the South India Team that represented the country at the Street Child Cricket World Cup in England earlier this year. 
Winning the cup was one of the happiest moments in his life.
Team South India is a mixed-gender team comprising 4 girls and 4 boys from Chennai and Mumbai, supported by Magic Bus and Karunalaya.
Q) Tell us your name, what do you like doing in your free time?
A: I am Suryaprakash but you can call me Surya. I like playing cricket and football. I love to draw too.
Q) Congratulations on winning the first ever Street Child World Cup! How was your experience?
A: I learnt a lot and this was a great experience. It was tough for me to get up early in the morning, exercise and practice every day. However, winning the match was an amazing feeling and the hard work paid off!
Q) Tell us about your travel to England. How was it meeting different boys and girls from across the world? Did you make friends with them? Tell us about it.
A: I was happy to make friends from so many countries! I understand and can speak in Hindi. (Being in Chennai, most people speak Tamil) and that helped me to interact with many people. That apart, it was a great experience to travel by air for the first time in my life.
Q) Who is your favourite cricketer? Why?
A: Bhumra! I think he is the world's best bowler!
Q) Dhoni or Virat? Who is the better captain? Why? Tell us about your team captain too.
A: Dhoni, any day! He is the best. Our team captain gave everyone an equal chance and he treated all of us equally.
Q) Sachin or Virat? Who is the better batsman? Harbhajan or Bhumra? Who is the better bowler?
A: Sachin is just the best! Bhumra is the best!
Q) Are you watching the World Cup this year? Which country do you believe has the best chances of winning? Why?
A: Yes, I am watching the match! I think India will win the match. They have been consistent and there is no stopping from them from taking the World Cup!
Q) What do you aspire to be when you grow up? A cricketer or something else? Why? What is it about cricket that you prefer over other sports?
A: I want to get enrolled in the Indian Army or Police force. I like Cricket, but you know it is not an easy game. One needs a lot of hard work and dedication to be consistent at it!
Q) If you were captain and you had to pick the World Cup Team, who all would you pick?
A: I would have my friends Paulraj, Monisha, Nagalakshmi, Ifran, Mani and along with them, I would also have cricketers such as Dhoni, Bhumra and Hardik Pandya in my team. I think this will be a fun team!
Q) You must've grown up watching only men and boys playing international cricket. How was your experience in playing in mixed-gender teams? What are your thoughts on it? Why do you think (or not) that girls and boys playing together is important?
A: Yes! I have always grown up watching men and boys play cricket. I think the best thing about playing mixed-gender cricket was the realisation that girls are on par with boys! Everyone is equal and there is no basis for gender discrimination. Girls in our team were so good at bowling!
Q) Are you going to be watching the Women's World Cup Cricket? Why/ Why not?
A: I know of Indian women cricketer's but I was not aware that the Women's World Cup is broadcasted on television. But now that I know and have got myself into the game, I will definitely try and watch the Women's World Cup!
Q) Tell us the best thing about playing cricket? What is the most fun part about it? What have you learnt from playing cricket?
A: It was a new experience for me to learn the game of cricket. I realised I am a strong bowler in the field and I need to focus on that. But along with that, I learnt why consistency and hard work is important in life. I have gained both physical and mental strength in the game.
Q) Is cricket compulsory in schools? Should it be? Why so?
A: It should be made compulsory in schools! Almost everyone plays cricket in India be it in the gully or with friends. So why should it not be part of a subject taught in school?
Q) How has your life changed after going for the Street World Cup?
A: I felt happy that our team photos were all over the media! I felt we and all street children finally got the attention we deserved. For me, the biggest take away was the practice sessions that helped me to get the discipline into my life. But now, I have to keep working on my skills and get better with each passing day. Only then will I be able to say that the game brought a real difference to my life.
Photo Credits : Karunalaya NGO
Words By : Karunalaya NGO