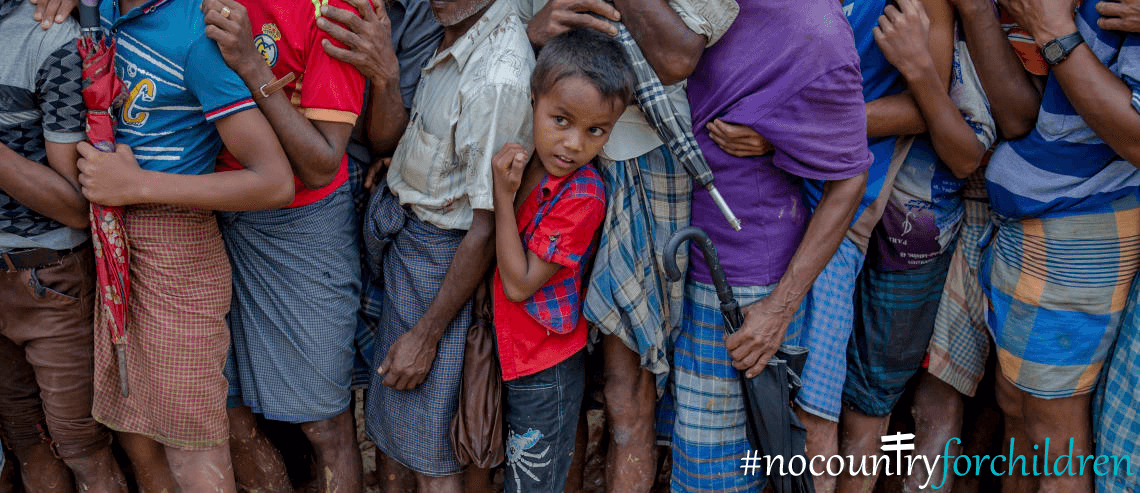 #NoCountryForChildren – Waiting Their Turn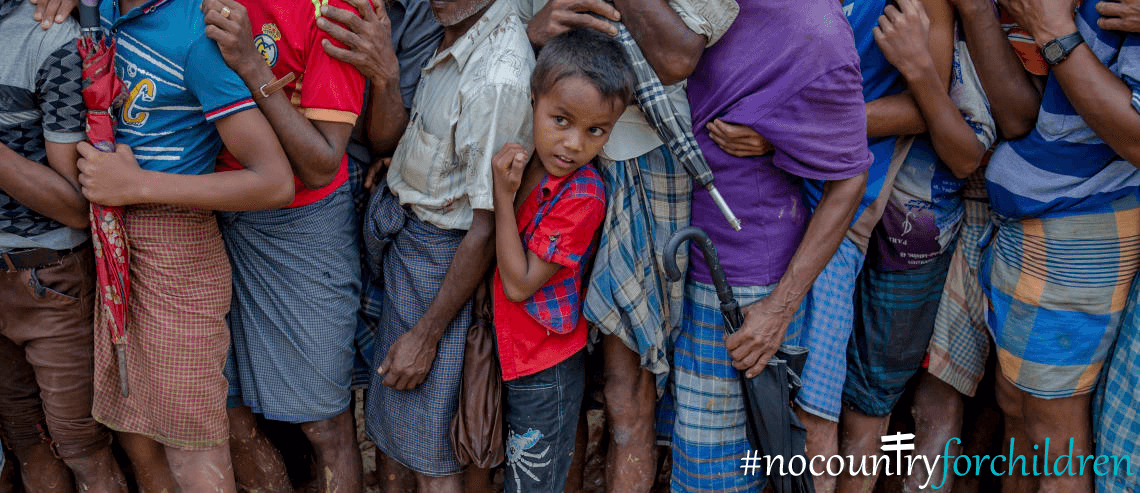 Yes I am a Rohingya
Yes I am from Myanmar
But I too am Human
– Ali jar
Between reasons quoted by different countries on why they do not want to provide refuge to the Rohingya Muslim Community – security, safety, violence, and terrorism – those who remain caught in the crossfire of this crisis are harmless, innocent children.
60% of those who have fled Myanmar after violence broke out are children, says the UNICEF Child Alert: Outcast and Desperate Report, with at least 1,100 separated from their parents. Many more continue to cross the border everyday. With such large numbers of children at risk of exploitation, abuse and violence, the likelihood of a catastrophe looms over humankind.
From queuing up, fighting for food with others as hungry as them, scrambling through piles of donated clothes, helping their families fetch water, living in lamentable, life-threatening conditions, susceptible to illnesses and diseases, tending to their siblings, finding sanctuary in temporary schools, battling unpredictable weather and being vulnerable to harmful situations that visuals cannot capture, these photos represent only a single moment captured in the strenuous, burdensome lives of children, waiting their turn to the most basic rights, instead of living an untroubled childhood.
Girls reach out for food handed out by a volunteer organization in the Kutupalong refugee camp in Bangladesh. (Photo – Tommy Trenchard/Caritas)
A Rohingya child sits amid piles of donated clothes at a refugee camp in southern Bangladesh. (Photo- Tommy Trenchard/Caritas)
Rohingya children walk to their tents after fetching drinking water at a makeshift camp near Kutupalong refugee camp in Cox's Bazar, Bangladesh (Photo- AP)
A Rohingya refugee child washes utensils in the Balukhali refugee camp in Cox's Bazar, Bangladesh (Photo- Reuters)
Desperate living conditions and waterborne diseases are threatening more than 320,000 Rohingya refugee children. (Photo- India Today)
A Rohingya refugee girl carries a baby while walking in a camp in Cox's Bazar (Photo- Reuters)
A Rohingya girl gestures while reciting a poem at a makeshift school at Balukhali Makeshift Refugee Camp in Cox's Bazar (Photo- Reuters)
A Rohingya Muslim girl, waits for her mother as she takes shelter under an umbrella after collecting food aid as it rains in Balukhali refugee camp, Bangladesh (Photo- Dar Yasin/ AP)
Photo Credits : AP
Words By : Leher