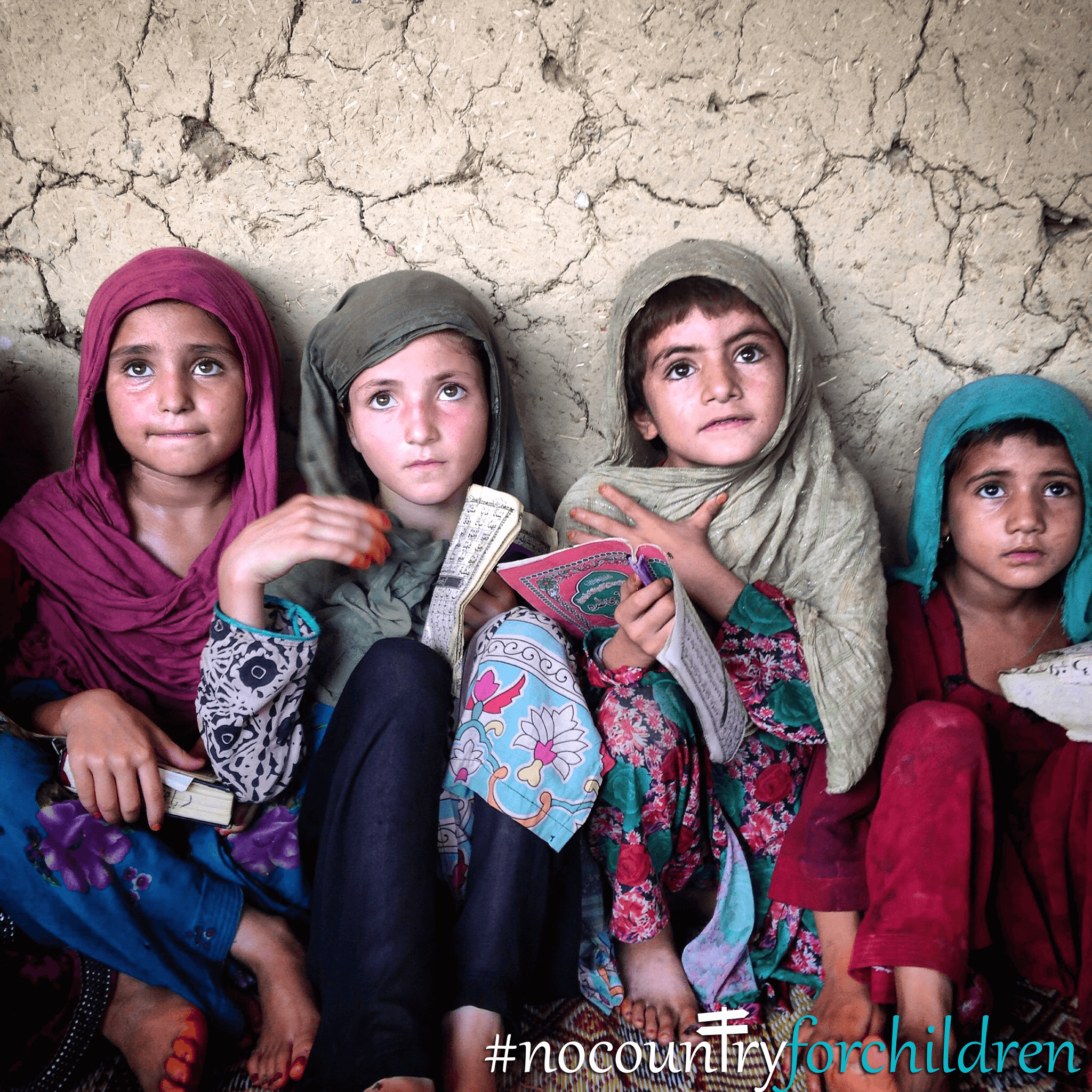 #NoCountryForChildren – In Conversation With Two-Time Pulitzer Prize-Winning Photojournalist Muhammed Muheisen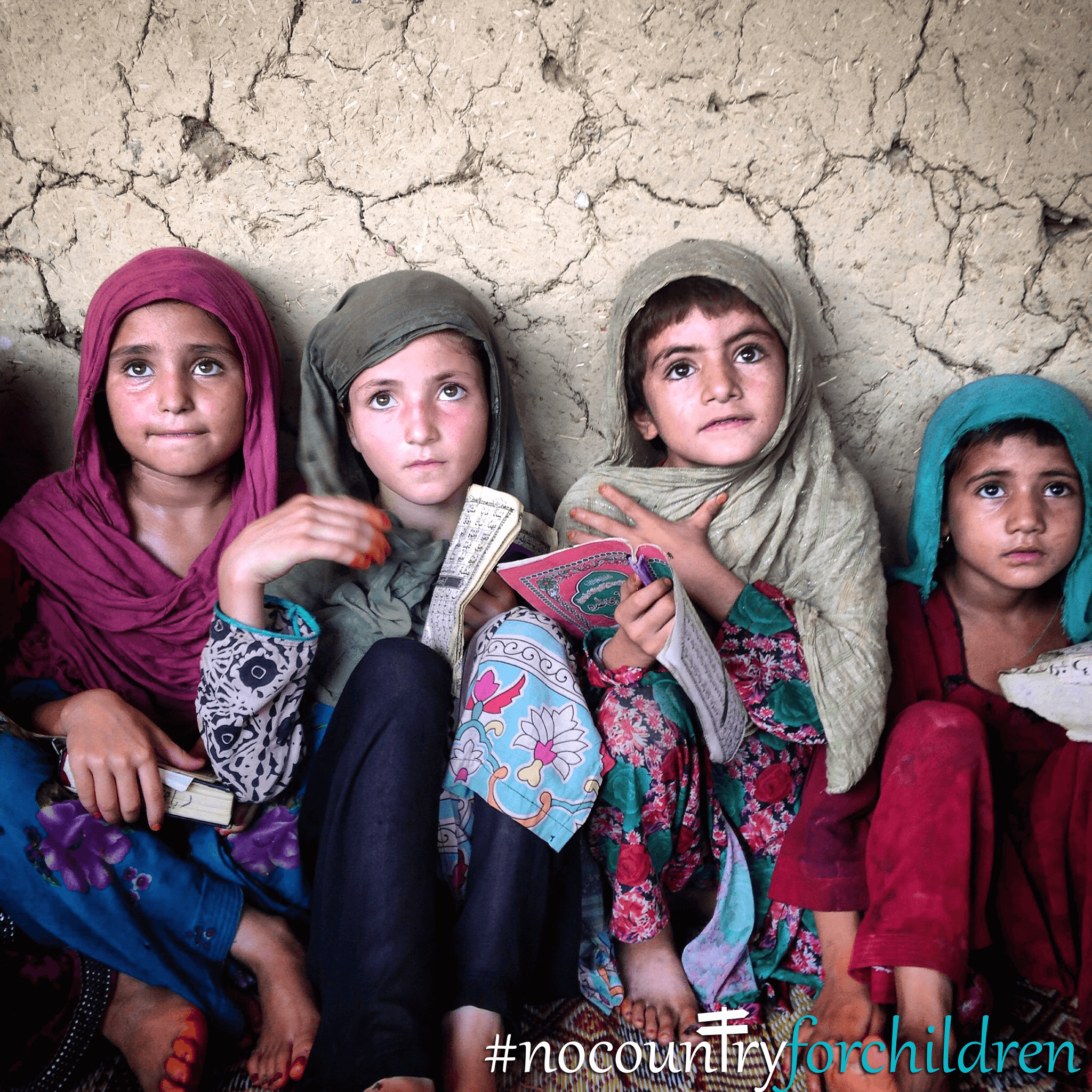 Two-time Pulitzer Prize-winning photojournalist, Muhammed Muheisen needs no introduction. Having photographed the capture of Saddam Hussein, the funeral of Nelson Mandela and Yasser Arafat, the Israeli-Palestinian conflict and the Yemeni revolution amongst other defining moments in world history, most recently Muheisen has focused his lens on the refugee crisis across Europe. Born in Jerusalem, he joined the Associated Press as the Chief Photographer for the Middle-East, Pakistan and Afghanistan in 2001, and resigned after 16 years in 2017. 
No stranger to conflict himself, Muheisen's work stands out like none other. His images reflect his compassion, his commitment to the art of photography, and his unwavering engagement with the lives and the issues that surround him. "Children are the real victims of conflict," he says, often capturing the innocent cheer and simplicity of his subject's life, staying away from cliches that such scenes often present. Muheisen's outlook to conflict, children and his desire to tell honest stories, awaken humanity and change his narrative entirely… "Wherever there is a war, there is life right next to it. If there is a funeral on the right, you can have a baby just born on the left. This is the theme of the work that I do."
1.Tell us about yourself, your life as a photographer/ photojournalist. When and why did you take on this profession? How and why did everydayrefugees come about?
Muhammed Muheisen: My passion for photography started since I was young, the environment where I was born and raised, under conflict, and my ambition as a child to grow up and be someone who can help. Though my professional career as a photojournalist traveling from one place to another, they all shared one thing in common: the conflict. The people were always the victims of these conflicts, especially children. Most of my work as a professional photojournalist is focused on refugees, internally displaced people, minorities and education that reached the heart of the public, created awareness and a lot of questions from the public came back to me. On top of the questions was always 'how can we help the people you photograph?' And this is where me and my partner Rosanna Wijngaards, the other founder and Managing Director of Everyday Refugees, decided to make it happen with the Everyday Refugees Foundation. The reason was to show images though our social media platforms that can create awareness that leads to an actual help and at the moment Everyday Refugees is a Dutch based non profit organization, our coming project will be in Serbia to help stranded unaccompanied minors.
2. Makeshift schools, water pumps, bubble-blowers and balloon sellers … tell us what it's like to live and work in the world's largest community of refugees. What was that decisive moment that tilted you towards documenting the lives of refugees?
Muhammed Muheisen: Working in these vulnerable communities in Pakistan was a real challenge, I had to spend a lot of time walking and talking without even speaking the language, to gain people's trust, to become invisible and become part of their landscape. Trust and respect were the most important elements to be able to show a window of their daily lives. These people can tell if you are a friend or a threat, getting to know their culture, and respect their traditions…these were the other reasons that I managed to document their everyday lives. It's not a 100 meters but a marathon and I worked almost 4.5 years to be able to show the world part of their lives and if learned something, I learned what I have and how lucky we are. After witnessing all these children happy from nothing and finding creative ways to play from the minimum recourses they have got, I realized we need nothing to be happy.
3. Everyday Refugees primarily documents the lives of children. Why did you choose to focus on children? 
Muhammed Muheisen: I personally believe that children are the real victims of any conflict, children all over the world share the same things in common, they seek fun, joy and happiness. Children do not get to choose where they were born, or the circumstances around them, that's why I always find my camera focusing on children. It's not only a picture, it's a message from a child from one part of the world to the other part of the world and it is my responsibility as a photographer to make sure to carry and deliver this message.
4. You've been witness to the refugee crisis across Syria, Afghanistan and Pakistan amongst others. According to you who is the most severely affected in their life as a refugee? And how?
Muhammed Muheisen: Refugees all over the world are affected in all ways, being uprooted and having to flee from war, violence, poverty, famine.. nobody wants to leave their home unless they are forced to. You don't get to choose to be displaced, to be stripped off all your belonging to leave all your memories behind. Being a refugee is unimaginable unless you are a refugee and I do my best to show a window of the struggle they face and pass through.
5. Could you tell us a little bit about the everyday life of a child in a refugee camp.
Muhammed Muheisen: Children all over the world, whether they are in a refugee camp or not, are children. They want to play, have fun. However, in my personal experience I witnessed children who live in vulnerable circumstances who manage to fill their time with happy things from nothing. Like children playing with stones or a balloon which gives the biggest smiles on their faces or skipping a rope etc. I noticed from nothing they are able to create something.
6. In an interview with the Time Magazine you said, "Their tough life makes them look older and react as elderly people, but their innocence is right there in their eyes." Please share your encounter with one such child.
Muhammed Muheisen: Their rough life is so obvious on their skin, and through their eyes I used to feel the difficulties they are living in that's why I always come close to show in a portrait what is it to be a child refugee. The eyes could never lie, it is the door to the soul and through their eyes I try to show their lives. Hamagai Akbar, a five-year-old refugee from Afghanistan whom I have seen amongst other children growing up in front of my eyes through the years I spent in Pakistan. Every time I used to see them growing so fast, not by age but by appearance. Their beauty got mixed with the hard conditions surrounding them and their families.
7. Children expend a spirit of humanism even in the most dire cirumstances. Tell us more about what you learnt from children during your visits to refugee camps.
Muhammed Muheisen: I learned from children that everything is possible, there is no limit to what a human being can do when they believe what they can do. Someone who has nothing and doesn't complain, a balloon or skipping rope a piece of robe or playing traditional games used to make these children laugh, heard from a distance and used to drag me all the way with my camera to capture those moments that used to cheer my heart and make me see and feel hope. If I wish something for all these children I wish them peace and a better future because they taught me to feel lucky, to be honest and be a better person.
8. Children all across the world share something in common – the right to a childhood. How would you describe childhoods in refugee camps?
Muhammed Muheisen: The tough life and the harsh conditions turned them into young men and women. Their priority is to survive so they no longer act as children, but as young men and women. That was the saddest thing I used to witness when I was surrounded by these children.
9. "Children are the real victims of any conflict." In refugee camps, what do you believe is the most pressing concern for the safety and protection of children? And why? 
Muhammed Muheisen: Education is the key to everything, with education you guarantee a future to any child. I remember while working in a makeshift school for Afghan refugees and internally displaced people in Pakistan, that children didn't have much choice. They all had to work to help their families and being in school was a luxury and to compare between a child who went to school and a child who didn't, there was a big contrast in hygiene, manners, confidence.. Education is the key to have a better future for any child.
10. What are the dreams and aspirations of children outside of a refugee camp? Tell us about them. 
Muhammed Muheisen: Simply your question makes me smile. It took me straight to moments when I asked a child from Afghanistan, Syria and Eritrea: "What do you want to be when you grow up?" the answer was always: "I just want to grow up". No high expectations, but the fact that they want to grow up. A lesson I learned while working in camps, in slums and in poor neighborhoods was that the expectations are low, however, they are happier than other children fortunate enough to be born in a peaceful country.
11. Photographing children comes with a responsibility. Trust, compassion, privacy, protection are words that come to mind instantly. How do you believe you have fulfilled the role of a child rights ambassador by telling stories of refugee children across the world?
Muhammed Muheisen: I was a child who was born and raised in conflict myself, so I am not a stranger to all the people that I photograph. Sensitivity, respect and honesty are the keys, children can't lie or fake it and through their eyes I try to show what they passed through. I believe as a photojournalist it is my responsibility to be out there to tell untold stories, to document issues been forgotten and children are the real victims of any conflict that's why I always give a fair amount of my photography to photograph them.
12. You've said across various interviews that children are voiceless, and photos help give them a voice. How do you believe that photos/ visuals impact change? How can you use images as an advocacy tool to impact refugee/immigration policies across the world?
Muhammed Muheisen: I personally believe if something happened it has never been documented, it never occurred. What I mean is, by focusing on some issues and putting it out there the least that could happen is it will open people hearts and minds, create awareness and sometimes change stereotypes. In my personal experience as a photojournalist some of my images managed to help the subjects. I was approached by several people from different parts of the world to help the people I have photographed. We live in what I call the digital period, in a second, through social media platforms, like Instagram, you can reach hundreds of thousands of people. There is a straight contact with the public so these images become messages, become voices that I hope it can leads to change and help our theme at Everyday Refugees Foundation.
Photo Credits : ©Muhammed Muheisen
Words By : Nipa Bhansali/ Leher
Nipa Bhansali has worked on Communications for Development for 9 years, she is a trained photographer, passionate about all things visual and a team member of Leher. Follow her @nipabhansali on twitter.