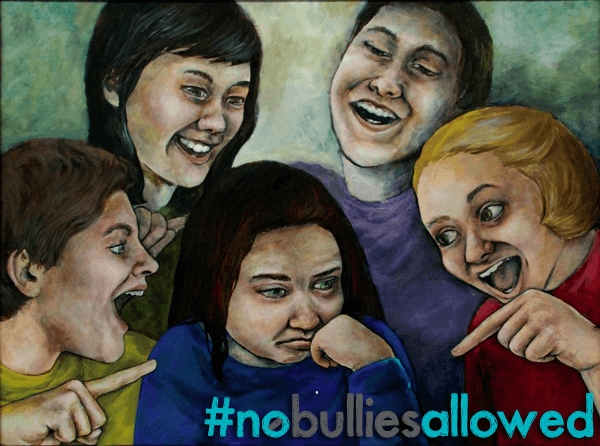 #NoBulliesAllowed – Unable To Beat The Bully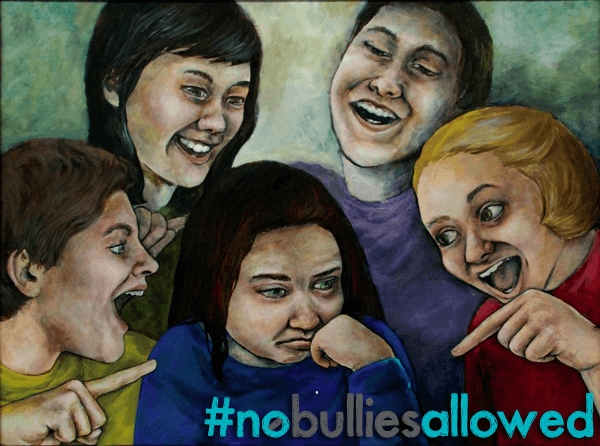 Bullying today is taking many forms… The blue whale that compels you to commit suicide, the online boyfriend who threatens to expose videos of you, the back bencher in school who forces you to do his homework, the group of popular girls who laugh at you for dressing differently, and the classmate who makes you do the wrong things… Studies show that every third child is bullied in schools in India. Additionally, The evolution of social media and mobile communication may have made it easier than ever for young people to share but they also create an environment that can make bullying "inescapable and even more threatening than ever before" according to a 2013 report by Child Helpline International (CHI). The numbers of such cases are alarming, and the stories are telling of a dangerous phenomena that has always existed, but continues to spiral with the advent and access of social media.
Bullying today is nothing short of a henious crime. Why, one might ask? It can kill a child's spirit and confidence, scar him physically, emotionally and mentally, worse still, make a criminal of a child who doesn't understand why it is so wrong to bully another. Bullying can be, and must be stopped. Here's a listing of some of those cases that made it to the news, but could have seen a different ending:
Mumbai boy. 16 years. Accuses 15 teens of raping him for a year. (2017)
A 16-year-old boy in Mumbai went to the police with a horrific tale of sexual abuse, telling them that he was subjected to repeated rape for over a year by 15 teens in his locality. This boy was first raped in 2016 by a friend at the friend's home, who recorded the incident on his phone and threatened to leak it, should the victim spoke about it to anyone. The boy, scared of informing his family about the assault, kept his silence, but the ordeal just got worse over the months. The friends to whom the video was leaked went on to blackmail the boy into having sex with them as well. If he refused, he was beaten…and this went on until he couldn't take it anymore and confided in his friend.
Shahasra. 17 years. Hangs herself in hostel. (2017)
Fed up with being constantly harassed by her seniors and poor facilities at her hostel, a 17-year-old student of Ratnapuri Polytechnic College in Sangareddy district of Telengana allegedly hanged herself in her room.
Aditya. 13 years. Hangs himself to death to complete the Blue Whale Challenge. (2017)
The dreaded game created by Phillipe Budeikin, a Russian psychology student, took the life of an innocent boy in UP. As the last step to the game, which the boy was playing on his mother's phone… he hung himself to complete the game. Having claimed many lives in India and across the world, this game is targeted at teenagers and forces them to perform several dangerous activities finally leading them to commit suicide.
Shubham Jindal. 14 years. Killed by classmates after bullying. (2015)
The 14-year-old was a promising student. He was made class monitor but the boys who bullied him couldn't accept this. In the previous year, he had been bullied by them for classroom seats for which he had complained. Every time he complained, they harrassed him more. After Shubham came home and complained about the bullies to his parents, the family brought this to the notice of the principal who assured them of strict action against the bullies. But their action proved counterproductive. On being beaten in class by the teacher for bullying Shubham, the boy was angry and wanted to seek revenge. He planned to trap Shubham with the help of another classmate, that resulted in beating up Shubham so brutally, that he died.
Kolkata girl. 17 years. Killed herself after a friend uploaded a morphed photo of her on social media. (2014)
A Class XI student of a Kolkata school, left behind a six-page suicide note about her "online friend" Faisal Imam Khan, a 23-year-old college student, who had uploaded a morphed picture of her on a social networking site. The two became friends online, and when the girl started having second thoughts about their relationship, Faisal decided to take revenge by publicly defaming her. With help from his friends, he set up a profile using her photos after which she started getting obsecene calls and requests. This led her to hang herself using a dupatta.
Raunak Banerjee. 14 years. Jumps to his death. (2013)
Raunak Banerjee, who read in class IX at Baldwin Boys School, returned from school on June 29, went to the terrace above the 10th floor of his apartment block and jumped to his death. Why? He had been bullied by a schoolmate who travelled with him in a private school van. Bullying by the other school boy involved taunts and humiliation in front of other students.
Photo Credits : The Bully Project- Katie Chesna
Words By : Leher