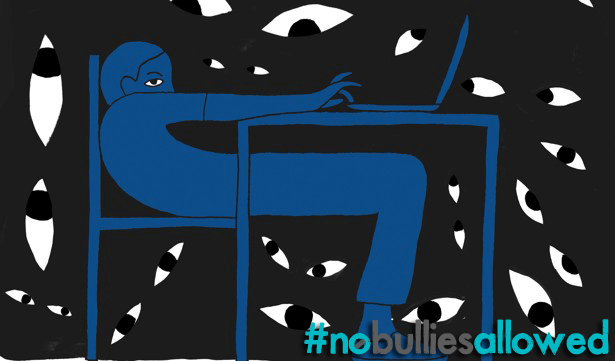 #NoBulliesAllowed – On How To Beat The Bully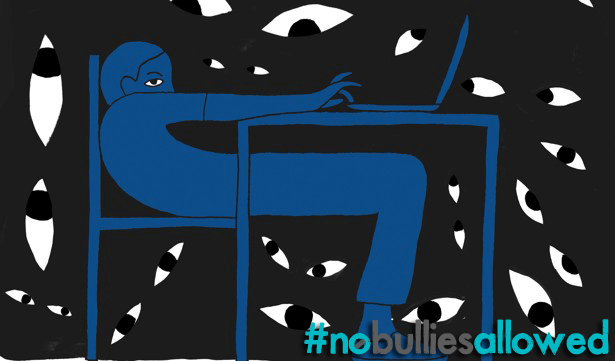 For many children, school becomes a scary place because that is where bullies find them. Bullying is exceedingly prevalent in Indian schools, and unfortunately goes unaddressed most of the time. According to a survey conducted by the Indian Journal of Paediatrics, 31.4% out of 500 children reported being bullied. Unfortunately, only 24% of them shared their grief with their parents. In the new world of internet, social media and smartphones, bullying has now spread outside classrooms and playgrounds and into cyberspace. 
Bullying denies children the right to a safe, secure and dignified environment, as guaranteed by the United Nations Declaration of Human Rights (UDHR) and the United Nations Convention on the Rights of the Child. But how do we stop our children from getting bullied or bullying another? How do we control what they say through text messages? Snoop into their phones and laptops? What action must we take as parents and schools to prevent this menace? Change schools, create passwords, deny access?
Here are attempts by people affected by bullying to prevent it from happening to anyone else … A teenage girl affected by the death of another builds an app, parents affected by the suicide of their 11 year old child start a campaign, a school appoints anti-bullying ambassadors to deal with bullying, human and child rights organizations take a pledge to fight this menace through a community led initiative…If you're looking for a way to beat the bully, read on.
1) Rethink
Trisha Prabhu is a 14-year-old student at Neuqua Valley High School in Naperville, Illinois. From a young age, she has been fascinated with the inner workings of the brain. In 2013, Trisha heard about young girl's suicide due to bullying on the Internet and set out to find a long-term solution to cyber-bullying. Her research led her to create the product Rethink. Rethink gives adolescents who are trying to post an offensive message on social media a second chance to reconsider their decision.
2) Bullynomore
Amnesty International India's belief that bullying is a human rights abuse, led them to start bullyingnomore, a human rights education programmes that creates awareness on different forms of bullying, the effects of bullying and finally provides solutions on how to tackle bullying as a student, a school and a parent. Under their amnesty4education initiative, bullynomore provides a comprehensive and holistic approach to addressing the issue of bullying.
The BULLY Project is a social action campaign inspired by the award-winning film BULLY. It has sparked a national movement to stop bullying that is transforming kids' lives and changing a culture of bullying into one of empathy and action. The power of project lies in the participation of individuals and the remarkable list of partners they've gathered who collectively work to create safe, caring, and respectful schools and communities. Their goal is to reach 10 million children or more, causing a tipping point that ends bullying in America.
4) Backtoschool
On the 12th of December 2006, their 11 year old son Ben, took his own life due to bullying at school. Ben's parents want to see trained Anti-Bullying Ambassadors in schools to ensure other children didn't go through what their child did. Today, the back to school programme has seen a 69% decrease in perceived bullying incidents in school.
Bullying can happen anywhere and be about anything. CHILDLINE is a helpline service for children and adolescence facing different forms of abuse in schools, at home or anywhere. It provides help, intervention and counselling for children suffering from bullying.
STOMP Out Bullying is an organization dedicated to changing the culture for all students. It works to reduce and prevent bullying, cyberbullying, sexting and other digital abuse, educates against homophobia, LGBTQ discrimination, racism and hatred, and deters violence in schools, online and in communities. In this diverse world, it also promotes civility, inclusion and equality. It teaches effective solutions on how to respond to all forms of bullying, as well as educates children and teens in school and online. It provides help for those in need and at risk of suicide, and raises awareness through peer mentoring programs in schools, public service announcements by noted celebrities, and social media campaigns.
Photo Credits : Geoff McFetridge
Words By : Leher