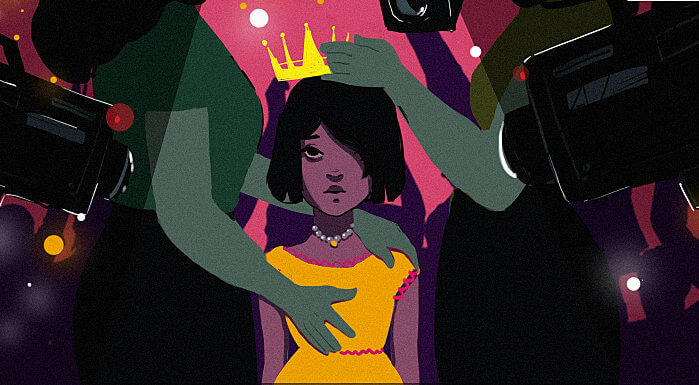 No More Pecking Order – The Papon Controversy & Children On Reality TV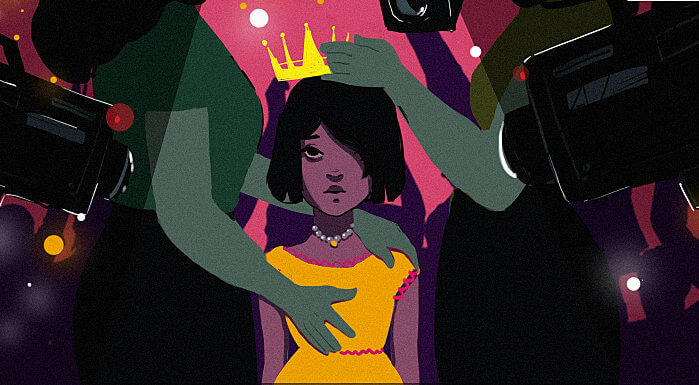 There is no link between a person's talent and her/his understanding of elementary consent issues, particularly those relating to people under the age of 18 i.e. children.
Reality TV has highlighted our limitations, as a society, in understanding the agency of children and the boundaries we must respect as adults. It visibly over-rides our duty of care in the interest of revenues generated from TRPs etc.
The sexualisation of children and childhood, the enormous pressure to perform, and the disproportionate celebrations of performances/ festivals etc all point to how we infantalise children i.e. render children 'without voice', or 'like an infant'. The first is the lack of respect – the indicator here is our patronizing behaviour towards children – speaking to them loudly, pinching their cheek, making toddlers play out stereotypical gender roles in skits etc. The second is our refusal to let them be as they are before they are televised – every before-and-after shot of the child shows how s/he begins as a child and is converted into a clothes and make-up horse – no matter the age, gender or any other characteristic. NB: It is interesting how the mandatory Rajasthani performer is never allowed to be anything else.
The case of a Facebook Live performance and Papon's behavior with an 11-year old contestant points out the need for a mass education campaign on understanding and respecting children as individuals.
Here are five basic guidelines.
Children are individuals – allow for them to have space. If a child comes to you for a hug, hug back. If the child needs a cuddle, cuddle. But be sensitive about initiating contact – children show when they're not comfortable by freezing, going still etc. If that's the case, immediately stop whatever you're doing
Always respect basic boundaries – the lips, genital areas, the buttocks…these are off limits and it is our responsibility as adults to maintain these boundaries, irrespective of what we think the child is comfortable with
Helping a child to clean him/herself involves being trusted with areas that are otherwise off limits. As soon as children are able to clean/ bathe themselves, encourage independence
When you see an action that's questionable, call it out, then and there – that's what helps us build an environment that's safer for all children
Talk to children – ask them how they feel, what they think. Listen carefully. You'll pick up from daily casual conversation what makes a child uncomfortable, or what questions the child has about sexuality. It's important to know this and address it, or we leave our children vulnerable to those who can exploit them.
Most of all, we have to stop demonizing 'strangers' and let children know that even those they love and admire can do things they're not supposed to. And that it's not who is doing something but WHAT is being done, that's important.
Finally, there is an overwhelming need to separate how one sings/ acts/ directs/ paints, from how one behaves – the latter is something you must be held accountable for, irrespective of the former.
Photo Credits : Sushant Ahire/ Arre
Words By : Havovi Wadia
Havovi Wadia is an enthusiastic parent, reader, writer and researcher. She is committed to an understanding of Childhoods and the rights of children. In recent years, her work has focused on measurement and she focuses on finding ways to make it relevant to programmes.