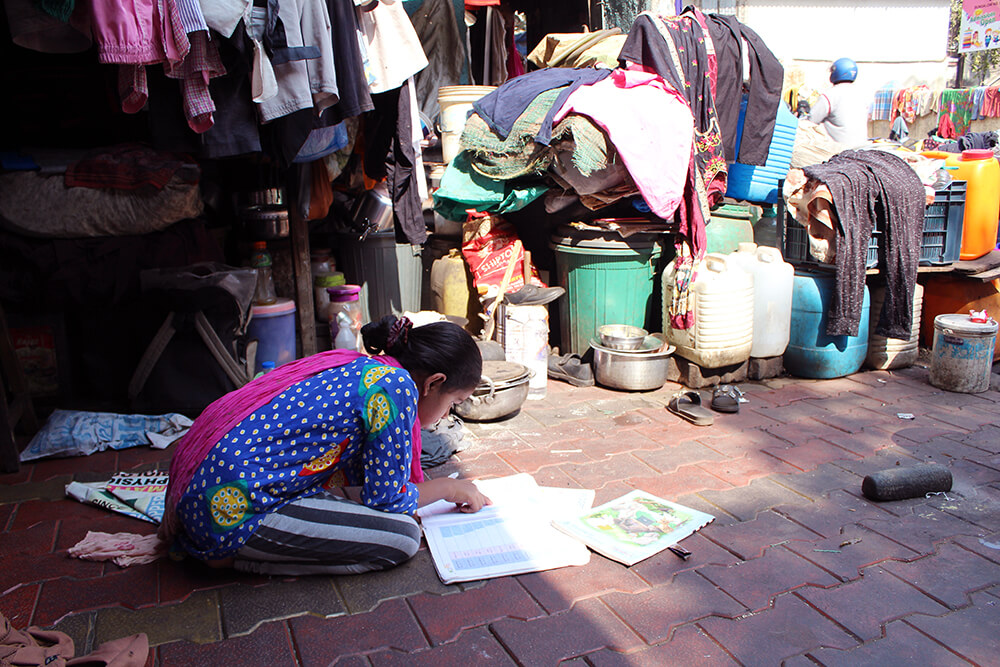 LittleHumansOfMumbaiStreets – Sanjana's Journey In Understanding The Importance Of Education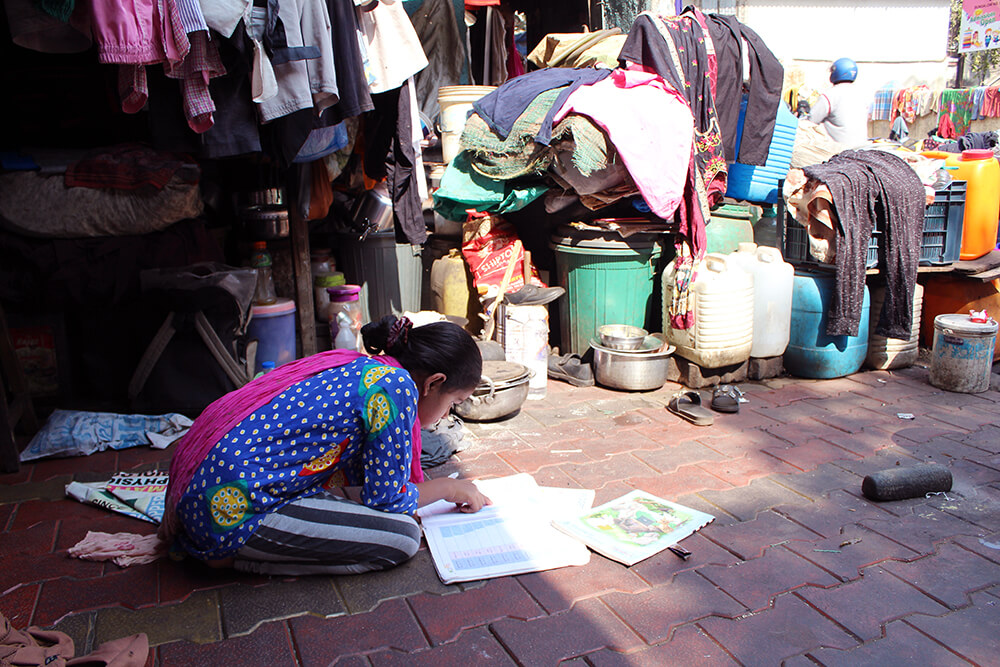 Little Humans, in collaboration with Prerana, brings to you the stories of vulnerable children from the streets and communities of Mumbai who are either forced into, rescued from or found begging.
Fourteen-year-old Sanjana (name changed) attends the Telugu-medium Municipal schools near Sewri in the Mumbai suburbs. One of the top students in her class, she is known for her confidence amongst her peers. She lives along with her mother and younger sister in a small home. The police had rescued her from begging almost two years ago. Today, this Class VII student makes sure that she attends school and encourages children around her to do so too. The school staff admires her spirit, as she understands the importance of educating herself and the change it is bringing in her life.
"Did you go to school today?"
"No, I did not."
"Why not?"
"The municipality has demolished all the houses and taken away our belongings. All we managed to save during the eviction were some utensils."
"When did this happened?"
"Yesterday. The "municipality ki gaadi" demolished everything. All the roofs of the houses are gone. They took away my bag which had some of my school books. I don't know what to do. This happens every six months. The municipality, without any warning, just comes and demolishes our homes. They take our things to be dumped somewhere. It's difficult to get things back. I don't know much about it. My mother does not tell me."
"Why haven't you gone to school today?"
"How can I go? The whole house has been demolished and we are left out in the open. Anyone can steal the utensils we are left with. Since I am the eldest, I have to take care of it, while my mother goes to work. There are chances that the municipality people might return and take other things too. So, I have to be here to keep an eye on everything. It gets difficult to concentrate on studies when such things are going on."
"When will you be going to school?"
"Not for the next 15–20 days. May be by tomorrow, we would shift to another place where our relatives stay. We will get back once things are settled here, and when we feel that there is no threat of anybody returning and demolishing our home. We have to start saving to buy plastic sheets and staying with relatives will help us to do so."
"How?"
"For some time, since we will stay with relatives, we do not have to fully pay for food. It is contributed. It helps us to save at least 100 rupees every day. After some days, it is enough to buy plastic sheets."
"What's been on your mind since this incident?"
"I hate it! I hate it! I hate it! But things like this keep me motivated to study further. I want to be a police officer one day and stay in my own house where I don't have to live with the fear of being thrown out every single day. I don't want to stay in fear, that's it."
Photo Credits : Prerana
Words By : Prerana
Prerana is a civil society organization that started its work in 1986 by addressing the issue of intergenerational trafficking in the sex trade. It subsequently addressed larger issues around sex trafficking, gender-based violence, child sexual abuse and child protection, and has been instrumental in bringing policy-level changes through its strong advocacy. You can follow them on instagram and twitter.