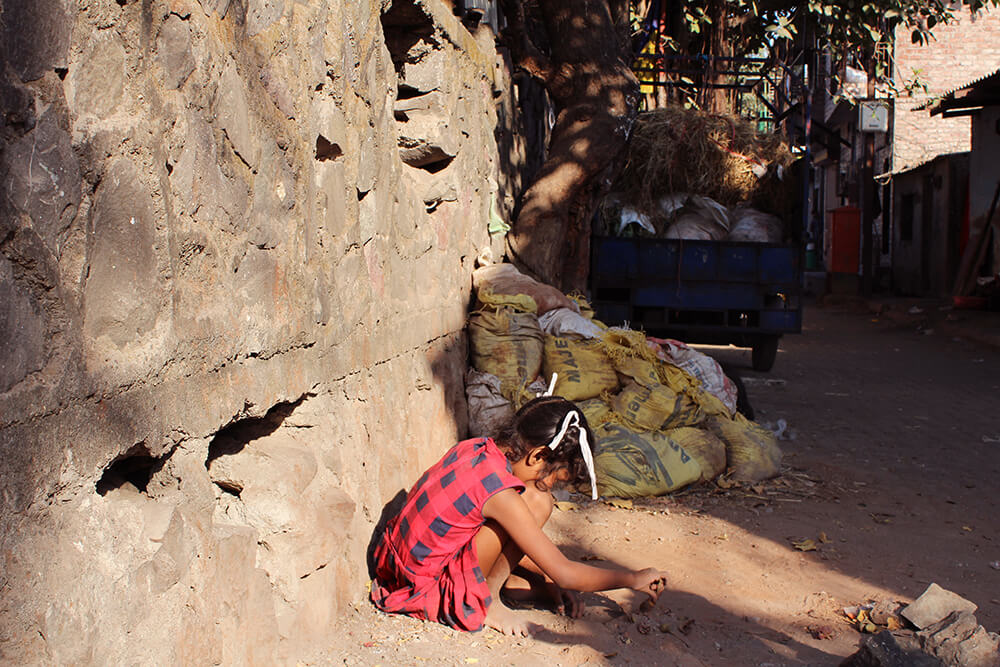 LittleHumansOfMumbaiStreets – Saanya's Unforgettable Life Without A Shelter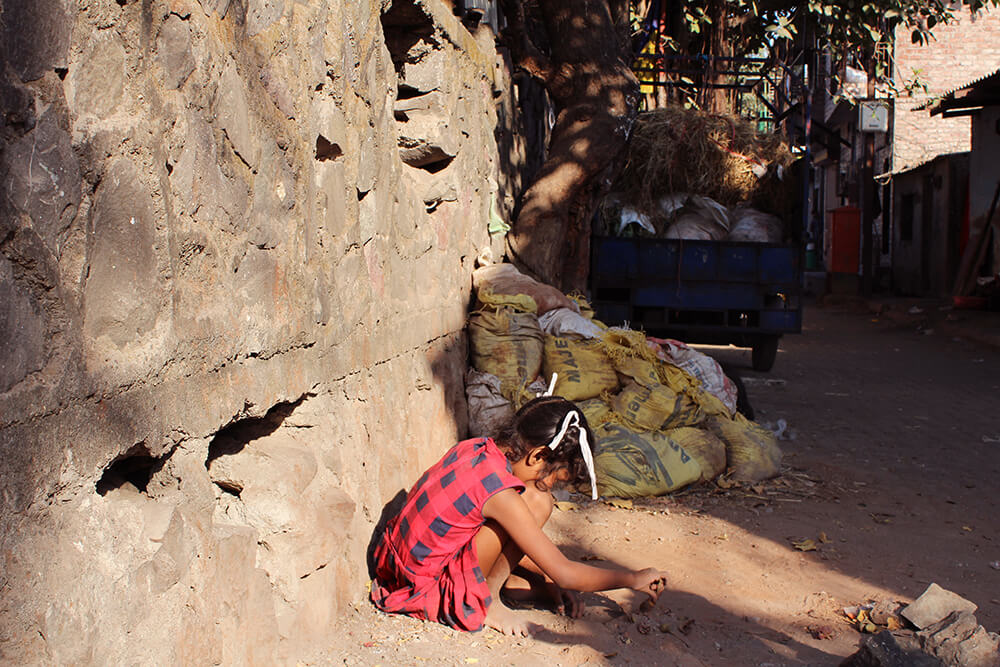 Little Humans, in collaboration with Prerana, brings to you the stories of vulnerable children from the streets and communities of Mumbai who are either forced into, rescued from or are found begging. 
Saanya (name changed), a 10-year-old girl, was rescued from begging in Mumbai, back in May 2016. Today, she and her sister study in a Municipal school in Ghansoli, Navi Mumbai. She is regular at a school and is good at her studies. In conversation with Prerana's social workers, she recalled the challenges she had faced while she lived shelterless along a roadside in Ghatkopar with both her sisters and parents. The family's makeshift toilet meant four bamboo sticks on four corners tied together by tattered pieces of cloth and plastic. 
 "What safety related challenges did you face while staying alongside a street?"
 "As you know, we don't have water and toilet facilities. We have to take water from the nearby colonies. Often, the residents of those colonies humiliate us and shout at the children for fetching water from there. We don't have our own toilet facility, neither is there any public toilet facility. So, we are forced to wake up early and go to a nearby colony, which is abandoned, to relieve ourselves. It is dangerous at night but it is also difficult during the day time as it is dimly lit there. We have to always take someone with us for our safety." 
Why do you feel unsafe?"
 "It is all dark there. If we are alone anyone can do harm to us in any manner." 
 "What do you mean by 'anyone'?"
(She does not answer)
 "What is the worst thing about staying on a footpath?" 
 "We are scared, especially at night. My parents sleep on either side keeping me and my sister in the middle. My mother has instructed me to scream aloud and raise an alarm if someone tries to touch me." 
 "Have you ever spoken about it to anyone?"
 "No one other than my family." 
 "Do you know about the child helpline – 1098?"
 "No."
 "So, when someone touches you or tries to grab you or does anything that you don't like, you can always talk to the police. You can also call 1098 and talk to the helpline persons." 
 "How will that help?"
 "They will protect you. They will try to get the person who troubles you punished."
 "Hmmmm."
 "Would you like to stay in a children's home instead of living on the street?"
 "No! Not a children's home. I am happy with my family. I don't want to be away from my family." 
 "If you get to stay in some place other than the streets or children's homes, what kind of place you would you want to be in?"
"A place where there is a tap and a toilet in the home, so that we don't have to listen to anyone's scolding; a place with walls and a roof, so that we could be protected from the rains, so we won't have to run from place to place on a rainy day. A place with a cupboard, so that we can keep our belongings safely. Also, from where school is nearby, so that I don't have to walk long distances." 
Photo Credits : Prerana
Words By : Prerana
Prerana is a civil society organization that started its work in 1986 by addressing the issue of intergenerational trafficking in the sex trade. It subsequently addressed larger issues around sex trafficking, gender-based violence, child sexual abuse and child protection, and has been instrumental in bringing policy-level changes through its strong advocacy. You can follow them on instagram and twitter.