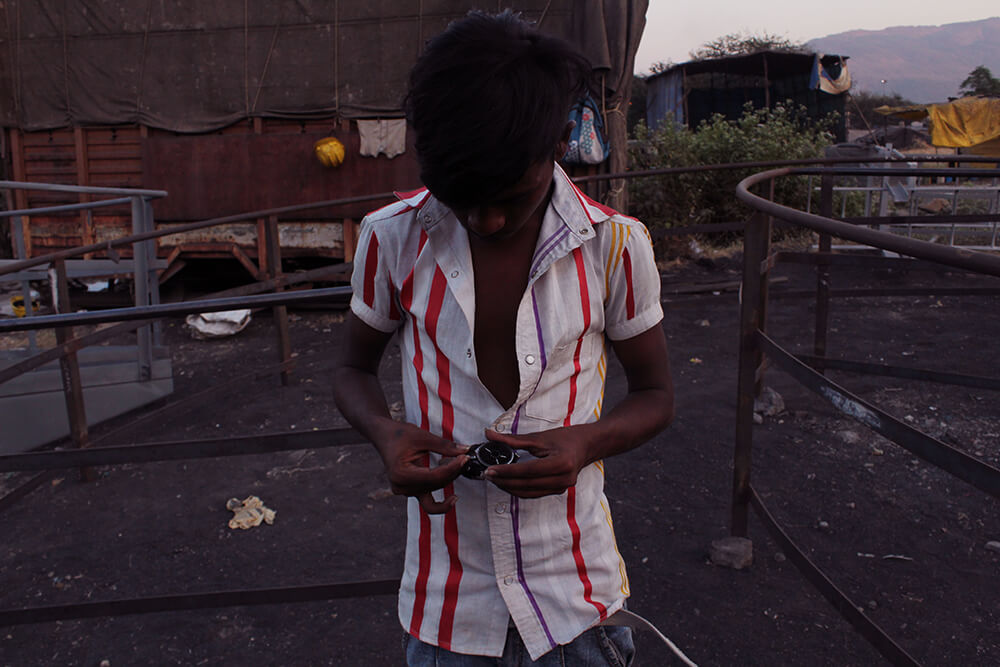 LittleHumansOfMumbaiStreets – Hazardous Work And Hungry To Lead A Life Away From It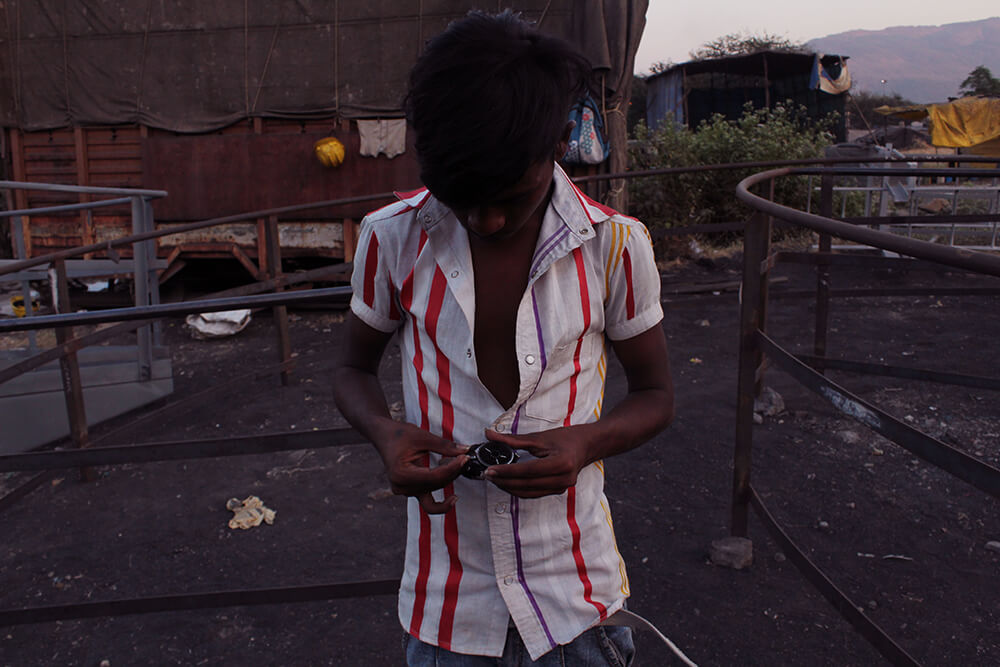 Little Humans, in collaboration with Prerana, brings to you the stories of vulnerable children from the streets and communities of Mumbai who are either forced into, rescued from or are found begging. 
Sixteen-year-old Akash (name changed) dropped out of school after his father's death. He was 12 then. While he studied in an "ashram-school" (tribal residential school run or supported by the State) in Solapur, the situation compelled his mother to ask him to beg and later do menial jobs to make ends meet. Prerana under its Sanmaan project is now trying to reintroduce education in the life of this child. 
 "Tai, Akash is spelt with one 'A' and not 2." 
 "Sorry! How come you are back early from work today?" 
 "No, I did not go to work today." 
 "Why did you not go to work? What happened?"
 "Nothing!  Just did not feel like going. Tai, did you get the information of NIOS (National Institute of Open Schooling) that you were to get?"
 "Yes, I did! You have completed your standard VI right? So, we can now have you admitted in the next class. Tell me something, why did you drop out of the school?
"I did not want to continue. Our father died when I was 12. My mother had to make me and my step-brother discontinue our school so that we could work and earn for the family. In all, we are eight brothers and sisters. My mother could not take care of everyone herself. So, she removed us from the school."
 "What kind of work did you do?"
 "For a year, I begged along with my younger sister. We both earned 200-300 rupees a day. I used to give the money to my mother. I never liked the work she had to ask me to do, but I had no choice. Then along with my mother I started selling things. I sold books and gajras in local trains and on the streets. 
 "Then?"
"Once I turned 15, I started doing menial labour. I worked at construction sites, Metro sites and even cleaned sewers. I hate it! I hate to clean the gutters. The stench makes me choke and puke, but you have to do any kind of work you get. I have to work and earn if I have to survive. The work — be it clearing sewers or construction work — is physically taxing, which is why I eat tobacco. It calms me down." 
 "Do you know that taking tobacco is dangerous for your health?"
 "Yes, I do know that it could kill me. But Tai, the kind of work I do, it hits you mentally. There are times when I am so frustrated that I physically fight with people around me for no apparent reason. I need tobacco so it helps me to get through the day."  
 "Please note that we can take you to a rehabilitation centre to help you give up tobacco."
 "You mean treating?"
"Yes, you might need medical help to get rid of it."
 "I need to think about it."
 "Tell me something…. why do you want to study?"
 "When you came to the community I saw that you wanted to make sure that the children go to school and study. No one has ever come to our community like that. I always wanted to study but did not know whom to approach for that. Which is why I have come to get the information about what's to be done to complete my education."
 "Yes, but why?"
 "Why not? You completed your studies, why can't I? Why do I have to give any reason for completing my studies. Tai, what kind of future you saw when you completed your education?"
 "I did my Masters in social work because I wanted to be a social worker. What do you want to be when you complete your education?"
 "I don't know! All I know is that I want to study and complete the 15th standard. All I know is I don't want to work under the scorching sun, get drenched in the rain, work in the sewers to earn money, without caring for myself."
Working in sewers is hazardous work. Children up to the age of 18 (below 14 are children and 14 to 18 are adolescents as per the 2015 amendments in the Child Labour Law) are not to engage in hazardous work as per the Child Labour (Prohibition and Regulation) Amendment Act, 2016
Photo Credits : Prerana
Words By : Prerana
Prerana is a civil society organization that started its work in 1986 by addressing the issue of intergenerational trafficking in the sex trade. It subsequently addressed larger issues around sex trafficking, gender-based violence, child sexual abuse and child protection, and has been instrumental in bringing policy-level changes through its strong advocacy. You can follow them on instagram and twitter.