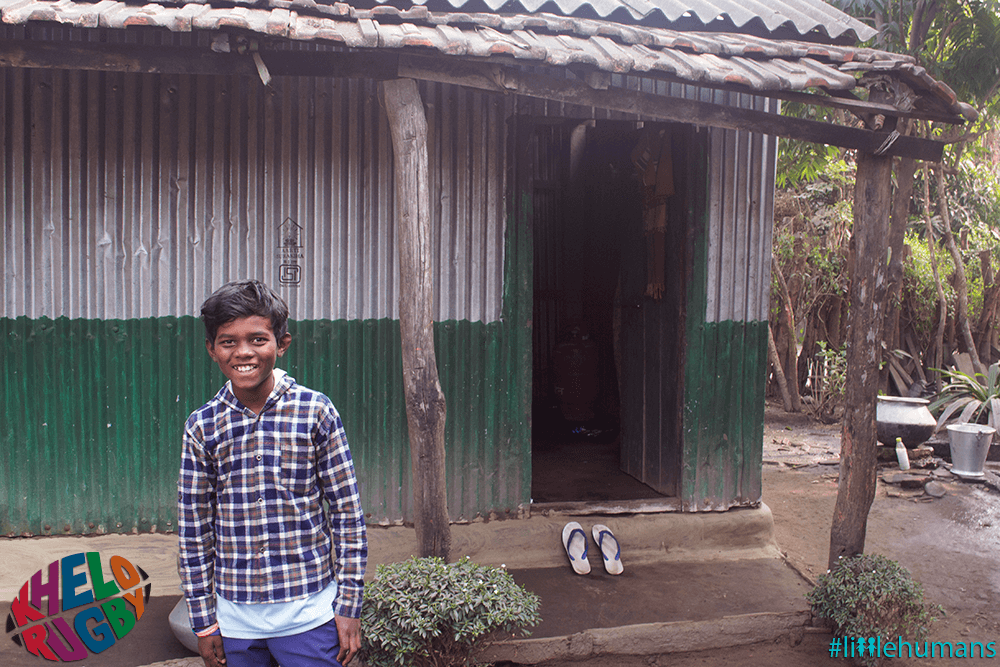 #LittleHumans Of Saraswatipur, Siliguri – Rehan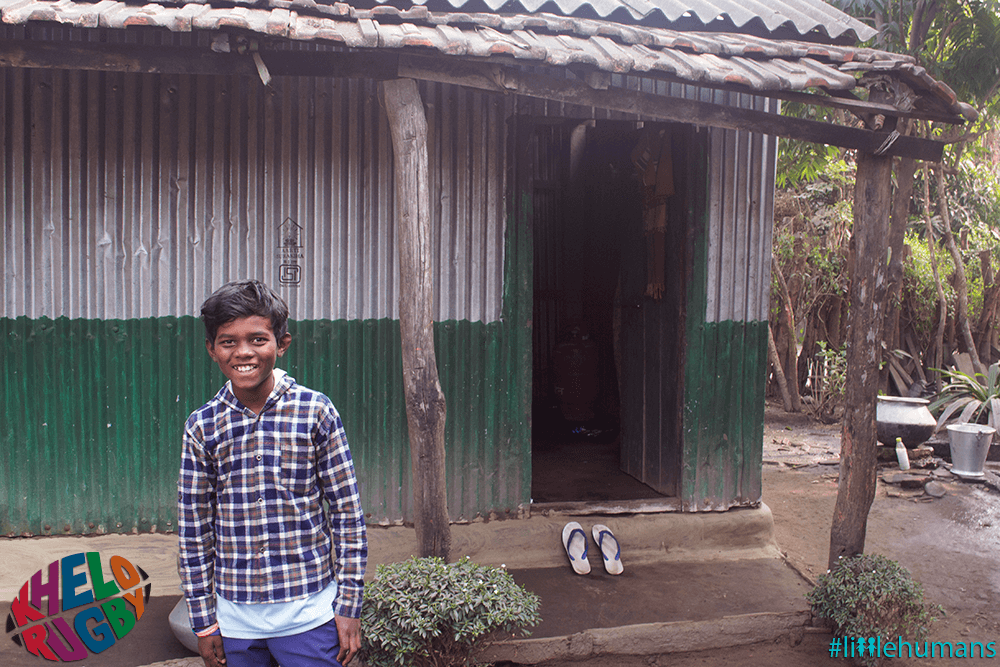 Rehan is a shy, young, 10 year old boy who lives in the tea garden village of Saraswatipur. His day starts at 5 am every day when he gets up to do his chores and help his mother sweep, clean, and feed their livestock. After he finishes, this 5th grader packs his bag and heads to school. Rehan's favorite subject is Bangla because he loves reading novels. Once school gets over at 3 pm in the afternoon, Rehan walks home and sits down to do his homework. Once he finishes, he rewards himself by watching Hindi serials on TV.
Although Rehan is a reserved person, he's quite the opposite on the rugby field. He was introduced to Khelo rugby by a friend 3 years ago and has been playing rugby ever since. Speed is essential in rugby and Rehan is fast enough to play every position on his team.
When he graduates from school, Rehan dreams of following in his sister's footsteps and moving to the big city. A few years ago, Rehan's sister was offered a position working for Decathlon in Kolkata and Rehan hopes to work with her when he grows older.
Photo Credits : Khelo Rugby
Words By : Khelo Rugby
Khelo Rugby is a project of the Jungle Crows Foundation that takes rugby, sporting and social development opportunities into disadvantaged communities.