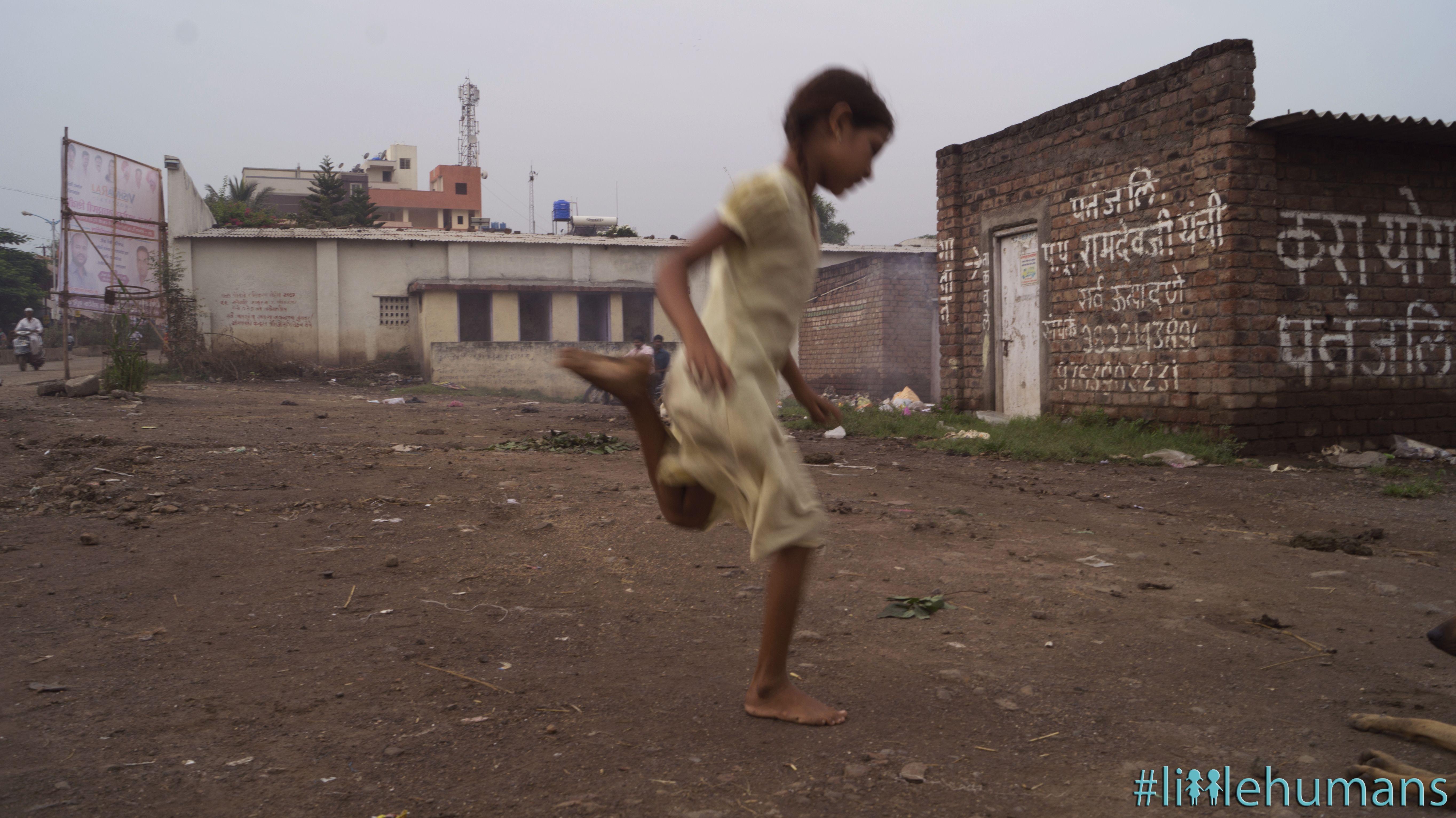 #LittleHumans Of Loni – Jyoti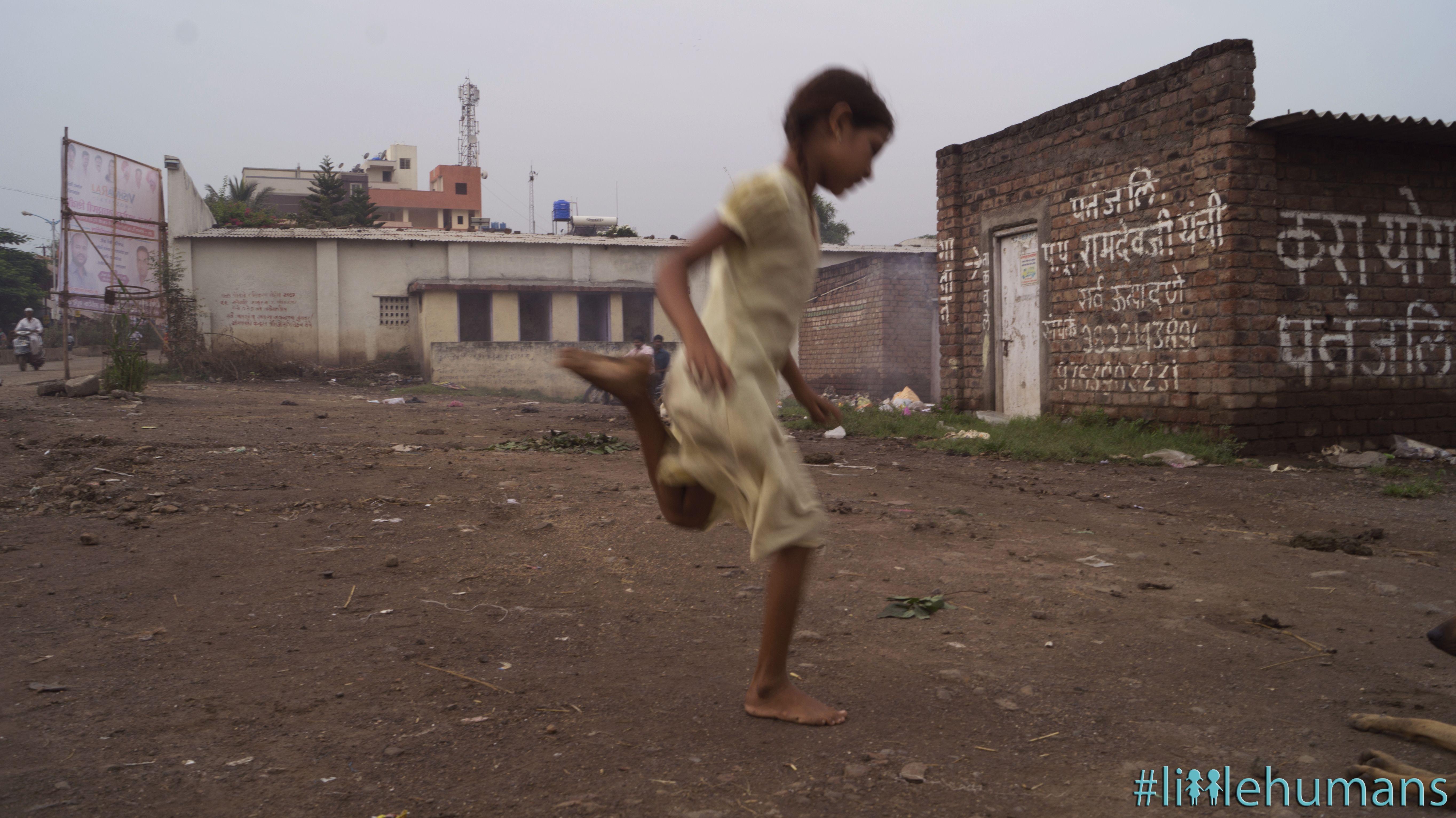 "You've got such beautiful hair, Jyoti !"
"I know! But I want red hair." (she giggles)
"Why?"
"Because red is my favourite colour!"
What's her story?
We saw Jyoti, dressed in a faint yellow kurti, jumping over the ground, cautiously dodging the cow dung, carefully managing her shoulder length hair. She kept playing with her hair, taking them on one side, combing them by running her fingers through them, braiding them and loving her hair.
With so many students coming to Loni and these children noticing them, there is no doubt that they get influenced by what they see. Jyoti is no exception. Seeing young girls with coloured hair and new hairstyles, she too wants it for herself.
Photo Credits : Anandita Palsule & Chinmayee Bagade
Words By : Anandita Palsule & Chinmayee Bagade
Anandita Palsule, film making student and Chinmayee Bagade, graphic designing student of MIT Institute of Design, Pune, are design learners who enjoy traveling, meeting new people and telling unique stories