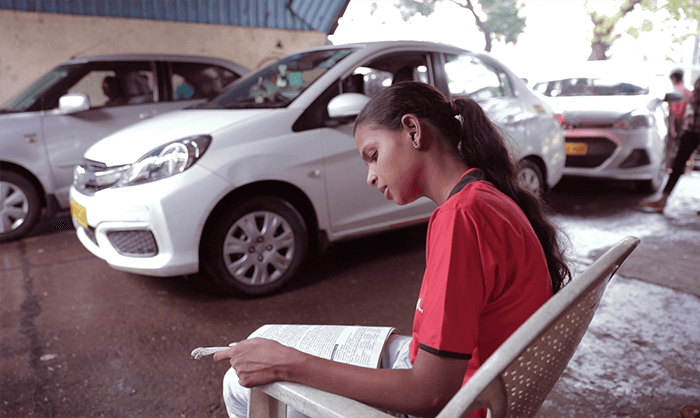 The #LittleHumans Living On India's Streets – Manisha Kamble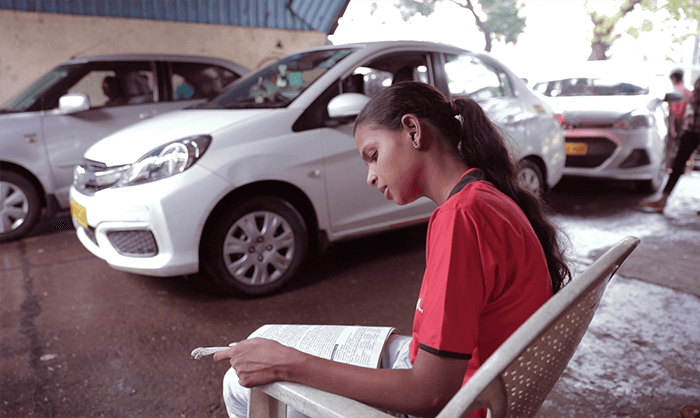 Manisha currently lives under a flyover near Elphinstone Road station in Mumbai. Her family does not have a home or even a proper roof over their heads, and are exposed to huge amounts of noise, pollution, and vehicular exhaust at all hours of the day and night due to a steady stream of traffic under the flyover. The toxic gases make their eyes burn and aggravate Manisha's allergies, causing difficulty in breathing, a severe lack of sleep, and a low immune system. It was due to exposure to these dire circumstances that Manisha lost her father two years ago. 
Manisha has four siblings- one brother, and three sisters. They been living under various flyovers and on footpaths for the past twelve years. Earlier, they lived in a small slum but were evicted because of a new IndiaBulls construction in the area. They are often chased away by the BMC, which confiscates all their belongings and demands hefty fines, or moves their things around.
Today, Manisha's mother is the sole earner of the family, and works as domestic help in different homes. Both of Manisha's older sisters are married, and they try and look after their siblings whenever their mother is at work.
Manisha has made it to her 12th standard without any drops in school, which is a testament to her dedication to education. Given her situation, making it to the 12th grade has truly been an achievement. She is currently studying banking. She perseveres and studies as much as possible during the day, since there is no electricity in the nights.
Manisha used to be the Manager of the CDK, a children's bank run by Save the Children and their local partner Hamara Foundation and saves money so that she can use it for household purposes. The CDK has also helped her in understanding banking further, especially as this is her chosen field of study.
"I will be in college soon and want to make a life where people know me by my work. But my dream is that there are many more Manishas who should not go through the hardships that I have experienced. All of them should get their rights and equal opportunity and an opportunity to dream and make it a reality."
#TheInvisibles is an initiative by Save the Children to provide identify and claim rights for children living in street situations, committed to making them visible citizens of society.
Children in street situations are defined as per the Standard Operating Procedure for Care and Protection of Children in Street Situations. An SOP by NCPCR and MWCD in collaboration with Save the Children. Children in Street Situations are categorised as: Abandoned or Orphan Child, Missing or Runaway Child, Street 'Connected' Child / Community Child on the Street, Child begging on the street.
Photo Credits : Save the Children
Words By : Save the Children
Save the Children India's leading independent child rights organisation which has changed the lives of more than 10 million underprivileged children since 2008.