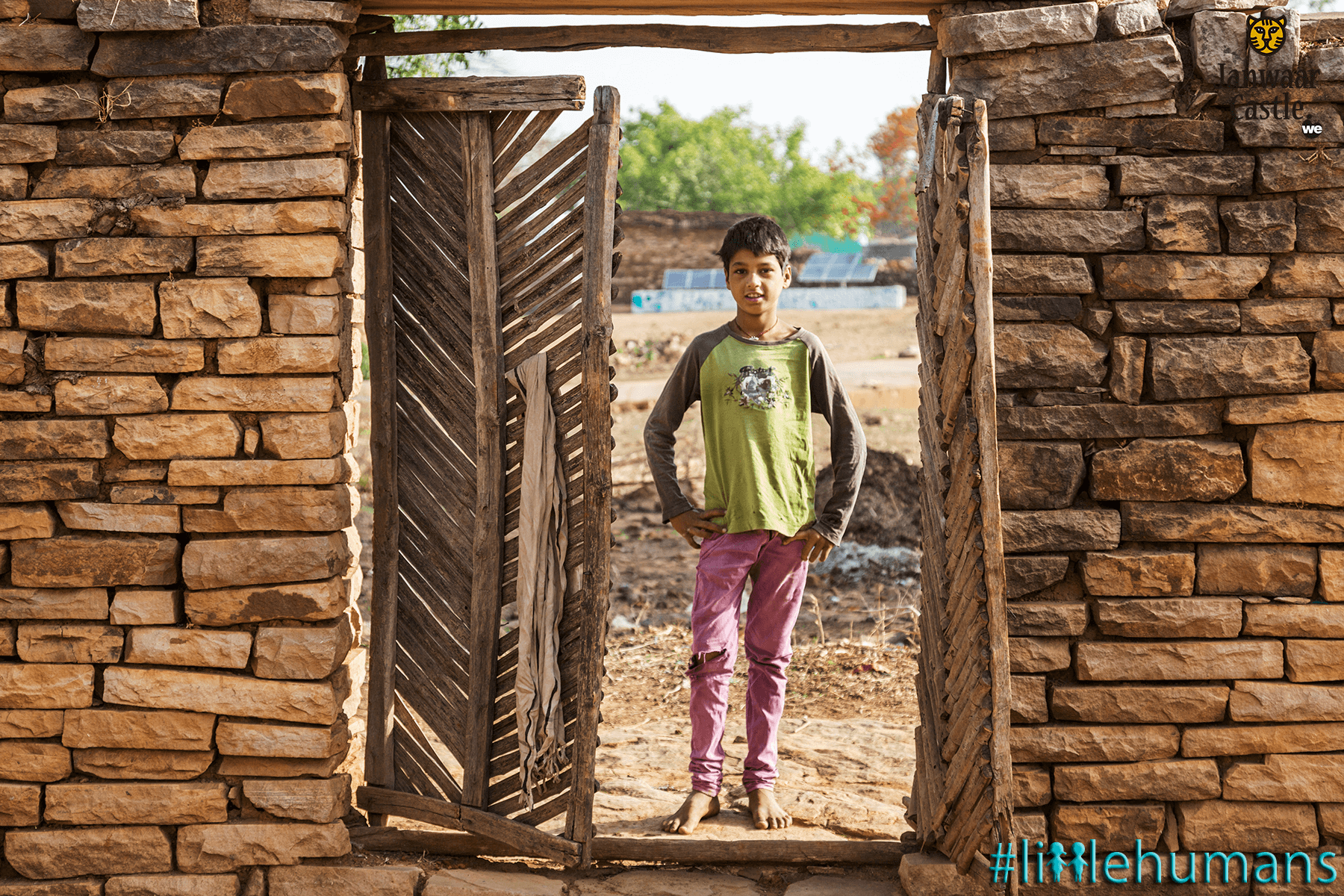 #LittleHumans Of Janwaar Castle- Sepi, The "Star"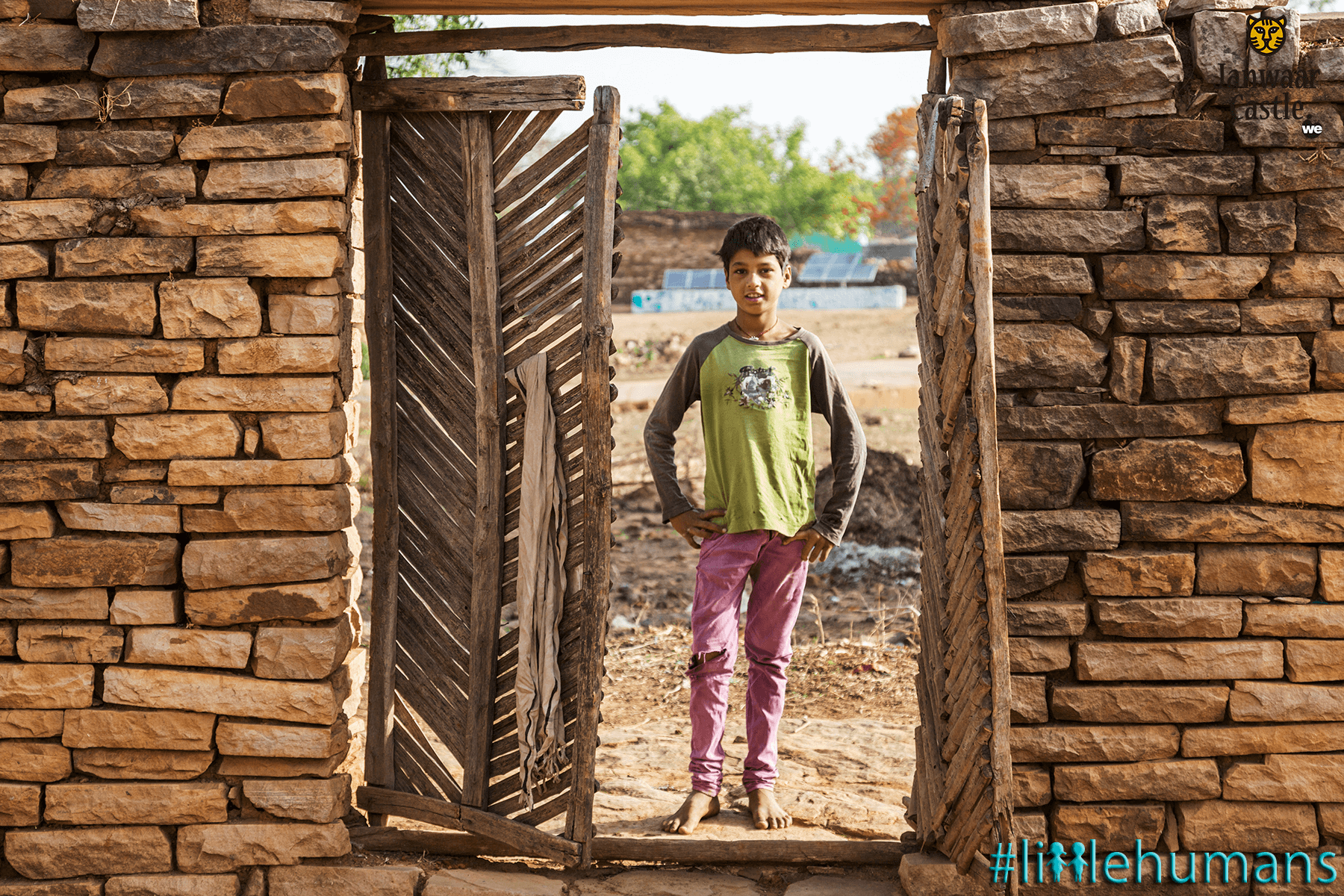 Sepi is a 14 year old Yadav boy who was "flying high" right from the beginning when the skatepark was built. His father, Roshan, was the security guy at the construction site. We've had quite some trouble with him because he was taking advantage from his position and quickly advanced to a gatekeeper. This even got worse once the skatepark had opened. As we know today Roshan was pushing his family members, and his family is huge – nine brothers plus their families – to the forefront and neglected everyone else, especially the Adivasi kids and the girls weren't allowed to skateboard.
Sepi learned skateboarding quickly and he became our best skateboarder in no time. When he heard about our "No School, No Skateboarding" rule I remember him saying: "I will be the topper in school attendance!" And now he is! He goes to school every day. He's proud of his new uniform. And he hardly remembers the pre-skatepark era when he never ever made an appearance in the classroom. As a result he was the first one to leave the village with me towards Delhi to take skateboarding lessons at the freemotion skatepark in Saket, Delhi. We went for a week and it was fun. He learned a lot and became very self confident.
What I didn't realize at that point of time – because I simply didn't know about the dynamics at the skatepark – was that all this would only support the dominance of the "Sepi-family". And this is exactly what happened when we returned. Roshan was pushing his son even harder meaning all the others had to stand aside. He treated Sepi like a star. He controlled who would get skateboards and who wouldn't. Truly the last things we needed. Only a few other older Yadav boys were allowed. Everyone else was excluded.
Slowly other kids and villagers started telling me what was going on and I was trying to make Roshan understand that this won't work. A long and pretty bumpy and tough process started. And it seemed to me that somehow the entire village was involved. It was hard for Roshan to understand why he should give space to the Adivasi and the girls. Roshan even went so far to forbid Sepi to come to the skatepark. He started lying about what other people were doing. It really became very unpleasant. And at the end we had no other choice but to lay him off. Sepi was suffering. He was even crying once in a while. He was torn between the skatepark and home. And every time he got the chance to come to the park it seemed to be very difficult for him to accept that there are many others as well. Over the process of at least six months this must have been an emotional roller coaster for him. And I am sure for his father as well.
Step by step we gave the authority over the skatepark to the kids. They started to handle the skateboards by themselves, they fixed them, they got the keys for all our boxes in the bamboo house with the spare parts and all the other materials (colors, books, games…) and they kept the park clean. And it worked. Slowly but steadily the children became the owners of the skatepark. Today it's theirs.
For Sepi there was one crucial moment during this entire process. One day I came to the skatepark and he called me to his father's house. I went and I could feel "trouble ahead". Roshan was blaming others saying that they cheated him and I simply knew that he was lying. I told him that I don't want to be involved in these dynamics and I left his house without any further words. Next day Sepi showed up at the skatepark and came over to me and he said: "Sorry, Ulrike!" A tear was running down his cheek. I gave him a big hug.
This boy had made up his mind. Against the will of his father he had decided to stay with the skatepark. From this day onwards Sepi changed.Now he is helping the little ones – no matter if boys or girls, Yadav or Adivasi, he is training them, giving them advise and simply taking a lead when needed. He is learning English well and he continues to go to school. Only once in a while the old patterns seek light – and it's then when a simply look is enough to remind him how he can contribute better to the community.
Only 14 years old – Sepi and with him an entire community has learned a lesson very well.
Hats off Sepi!
Photo Credits : Vicky Roy