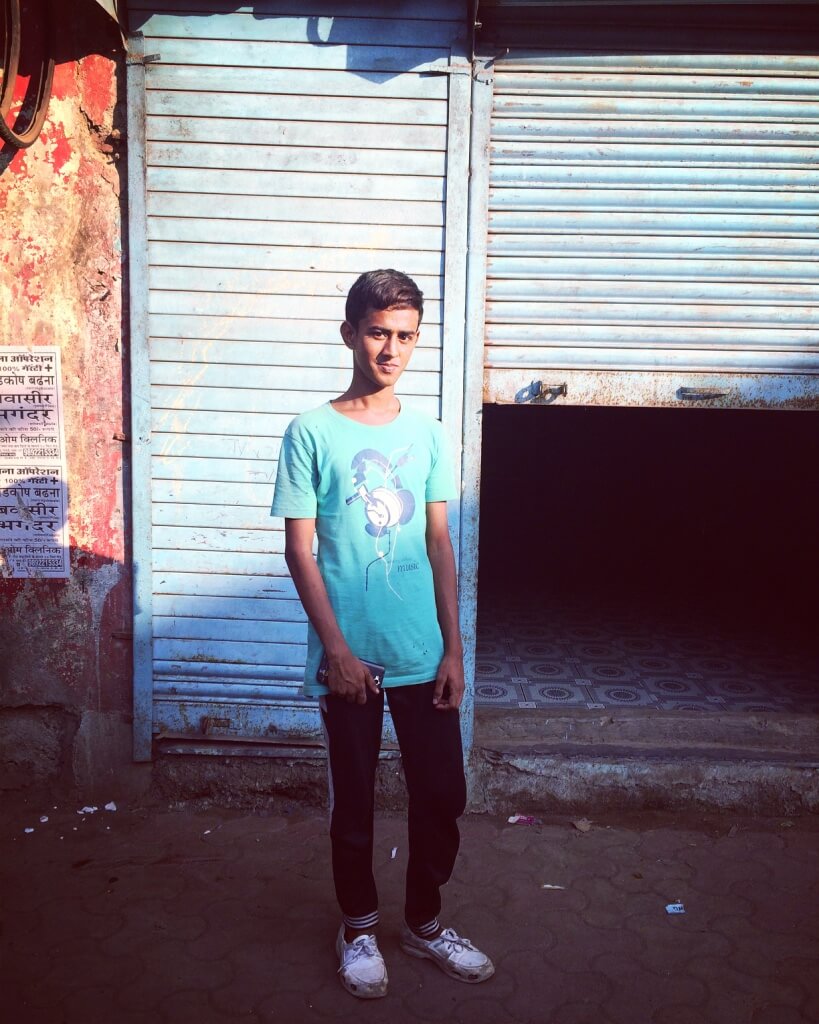 Little Humans of M-East Ward- Sufiyan Ansari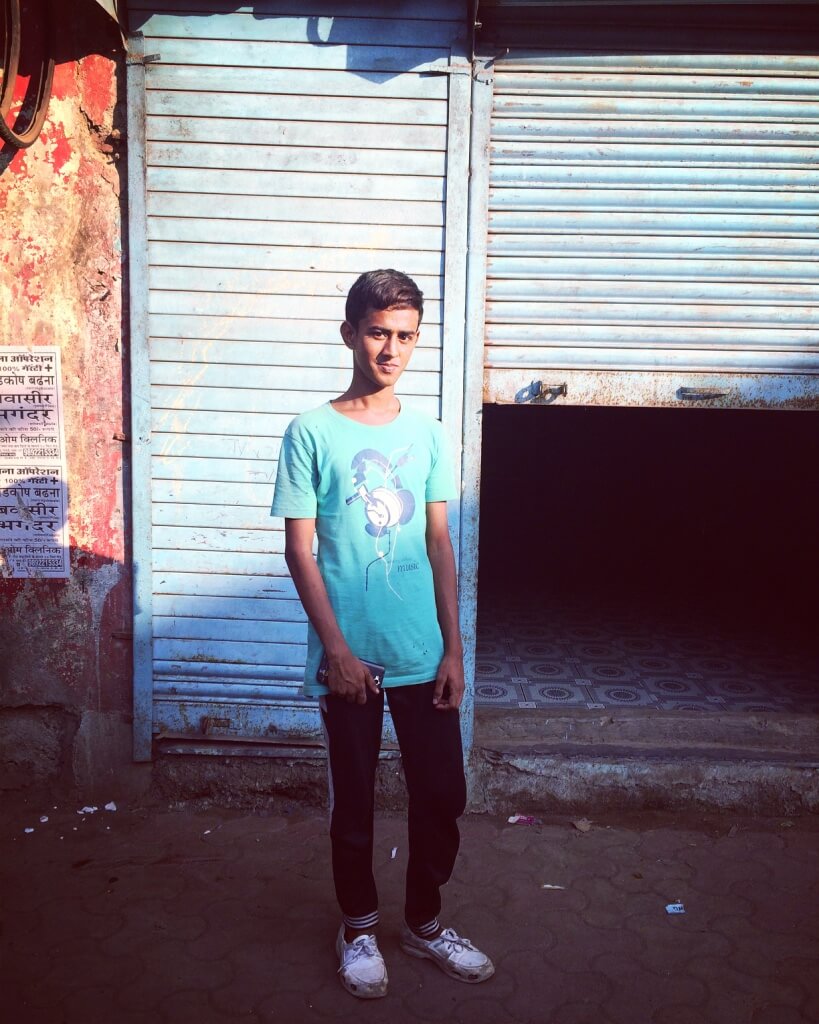 Sufiyan's face reveals his innocence, but conceals his age. This 17 year old has a glint in his eyes and a power in his sing-song laden voice that he modulates at the speed of light. His childlike mischief and enthusiasm to get things done, make him a valuable member of the Bal Panchayat.
I am Sufiyan Ansari, I come from Shanti Nagar, I study Commerce in the 12th grade in junior college,' he rattles off. I recently joined the Bal Panchayat. So recently the pipe burst in the toilet near our homes, with dirty water gushing all over, and children playing in that. The first thing I did was come to our centre and learn to write a complaint letter. After writing it, we went to M-East ward, where we were told 'Tum pehle apne Nagar Sewak ke paas jao!' So we went to the Nagar Sewika, Saira Shaikh who said we haven't received any fund yet, so I cant help you. 'Par yeh funding hota kya hai? Aur saal mein kitni baar aata hai?' we wondered. So we wrote another complaint letter and took it to the M-East ward's BMC office ward to get answers. We waited for a few hours. After which we were told that the concerned authority was at lunch and a while later we were told that he was on holiday. We then went and took a stamp from a room below and were told to return post Diwali. When we came back, the official was still on leave and we were put in touch with another person, who told us to come back on the following Monday and tell him about our concerns, only then would he give us a contact number that would help us.
'Fir hum bade commissioner BMC officer sahab ke paas gaye, jo humara sab jaante hai. Hum apna address aur sab unko diye.' After sharing all the details, the Commissioner BMC officer put us in touch with 2 people in charge of dealing with this, at the ration office children visited Sanitation office which is located inside Ration office. They made us wait for 2 hours, before they took details from us, including photos etc, sent them to the Commissioner BMC officer and said they would come the next day for a vigilance check. When the Nagar Sewika saw that people from the ration office Sanitation office had come to take a look, she said that she would help clean the chali up, but still didn't have funds to repair the pipe. This Sunday, 2 people arrived to clean up the place, so I called the Commissioner BMC officer to check, but he mentioned that his people don't work on Sunday so I figured that the Nagar Sewika had sent her people. 'Lekin kuch safaiye nahi ki.. sirf upar upar se..!' They just wasted some time and said once our time is done we will leave. Today, the gutter is as dirty as before…its just covered now.
We called them again. They said they would send someone the next day…who came, saw and left. After calling them thrice they said, we are not the people to make a new chali for you, so you will have to contact the ration office Sanitation department in BMC office for that.
Today, we're still waiting on them, and will keep going till it gets done.
Mission 24 is a civic initiative, aimed at bringing basic amenities to people in M-East ward – amenities without which a life with dignity and self-respect is unthinkable. As we know, of the total 24 wards in Mumbai, M-East ward is 24th, right at the bottom, with regard to all human development indices.
Photo Credits : Nipa Bhansali/ Leher
Words By : Nipa Bhansali/ Leher
Nipa Bhansali has worked on Communications for Development for 9 years, she is a trained photographer, passionate about all things visual and a team member of Leher. Follow her @nipabhansali on twitter.