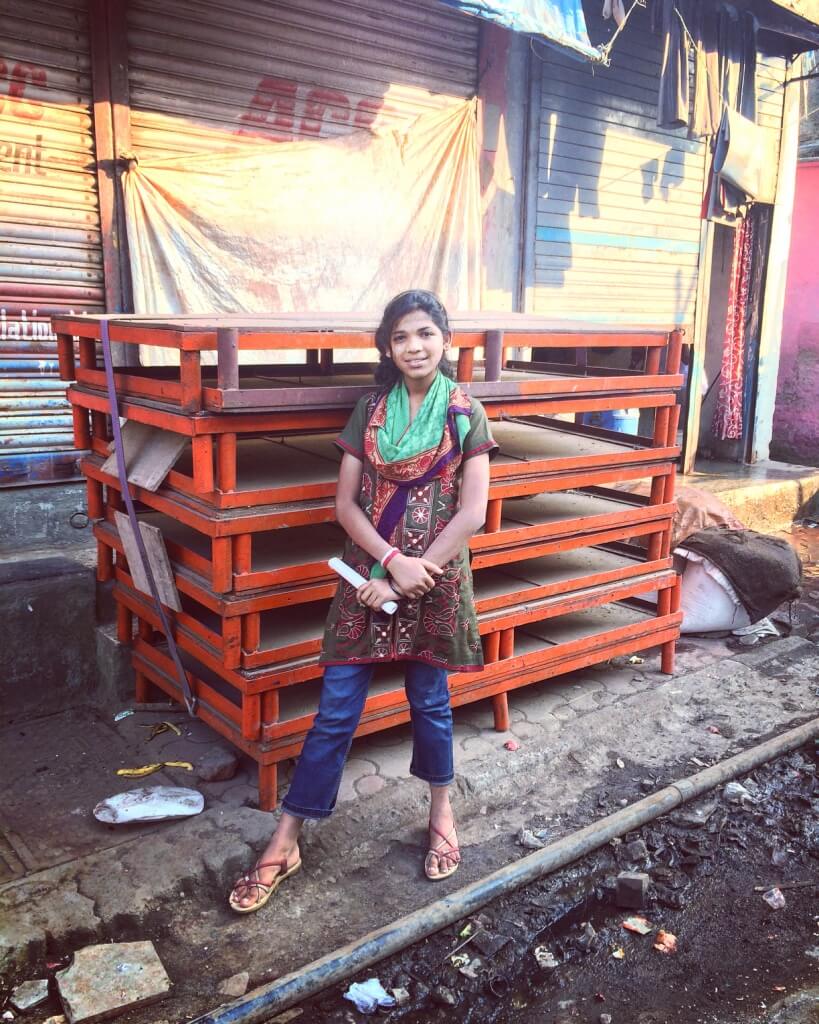 Little Humans of M-East Ward- Kulsum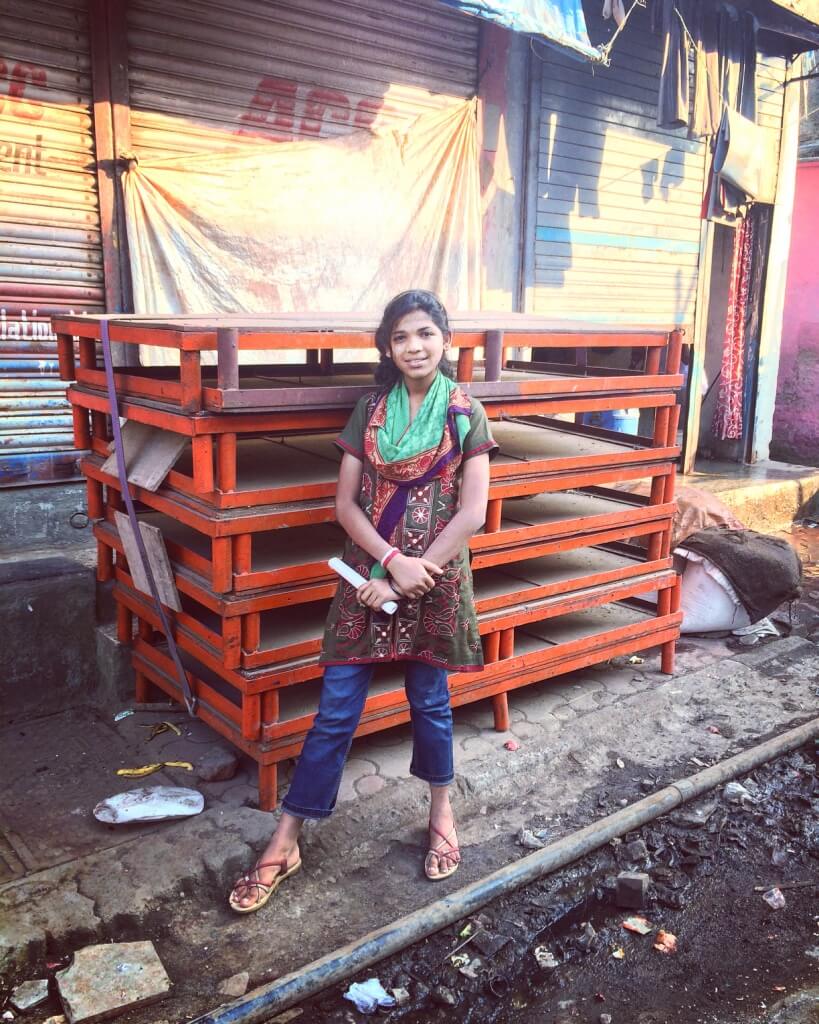 A resident of Indranagar, Kulsum is articulate, mature, self-assured, despite being one of the few children who doesn't attend school. For this 16 year old, the Bal Panchayat is a place to learn, imbibe and find her own ground.  
Here is the letter I drafted. I have been taking it back and forth for 4 days now. I work on the gutters in my area, and finding a way to clean it up. The overflow of the dirty sewage from the gutters, finds its way into the homes. As per the Dattak Vasti Yojana that is to assist slum dwellers, they are to keep these gutters clean for us. Yet, they come and collect money, Rs 20 per family, to clean it up and still never show up. 'Paisa leke, aadha kaam karke, aur aadha kachra chhod ke, who chale jate hain!' I then took my letter and went to the BMC, who gave us a number to call on. The number turned out wrong. After follow ups with Jadhav Sir from BMC, he gave us a number of someone at M-East ward who came over to take a look. He said that if anyone tries to get into the galli they will get stuck, and only one person can go at a time. So their suggestion was, all the garbage should be collected from the back entrance of each person's home, instead of making way through the narrow lane. We went to each home and tried to convince them. But there was so much piled up, that this method was impossible. All the community members have started asking us why this hasn't been done yet, because they face many issues in cooking, cleaning and bathing due to the overflow of sewage. Repeated follow ups give us the same answer, either the officials are busy or avoiding our calls. 'Sab mujhpe chillate hain..tum toh kuchh karo!' Now I am going to start taking all their signatures before I take the letter again.
'Aur doosri taraf, woh log gareebon ke ghar todkar office bana rahe hain!' They face a lot of problems. Many people live in broken homes, with no bathrooms. They have to go into the jungle to use the loo, and to top it off girls like me get harassed. 'Raat ko ladkiyan bahar nahin nikalti, nahin toh kuchh chhed-chhad ho jati hai.' The government claims that this is their land, while these people have documents that prove that the land belongs to them.. they are being told that the documents are illegal. I do not know what the agenda is..do they want to get rid of all the poor people living there?
Mission 24 is a civic initiative, aimed at bringing basic amenities to people in M-East ward – amenities without which a life with dignity and self-respect is unthinkable. As we know, of the total 24 wards in Mumbai, M-East ward is 24th, right at the bottom, with regard to all human development indices.
Photo Credits : Nipa Bhansali/ Leher
Words By : Nipa Bhansali/ Leher
Nipa Bhansali has worked on Communications for Development for 9 years, she is a trained photographer, passionate about all things visual and a team member of Leher. Follow her @nipabhansali on twitter.