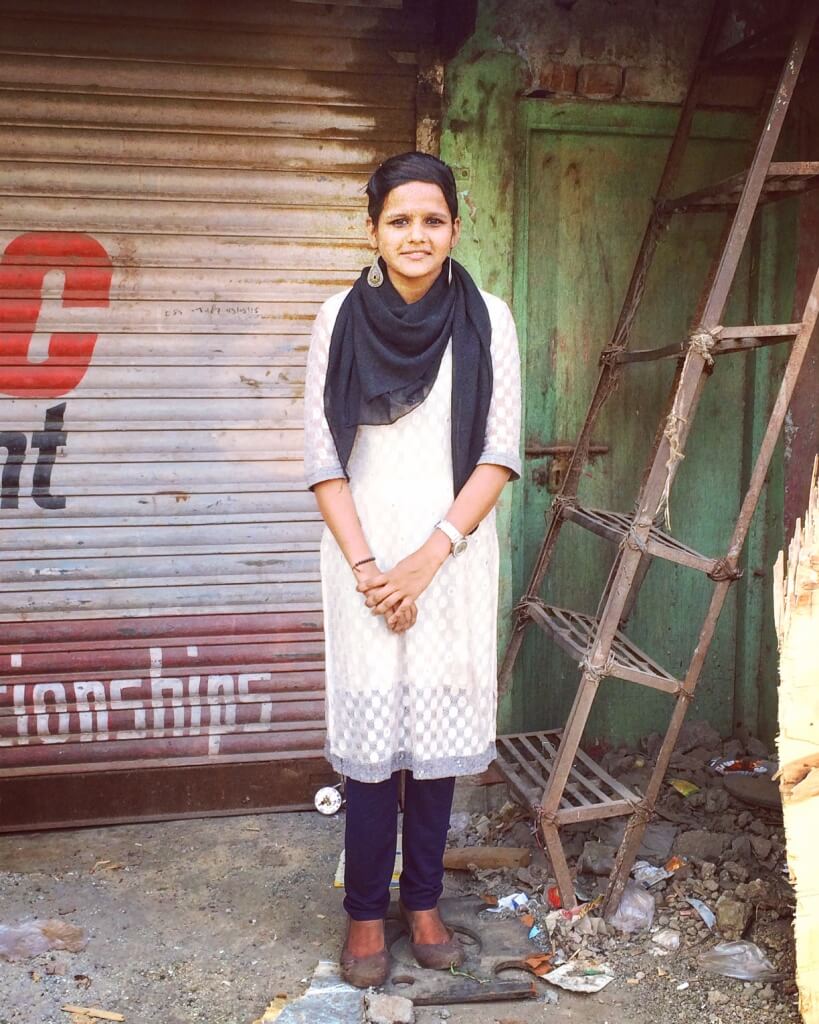 Little Humans of M-East Ward- Ibrat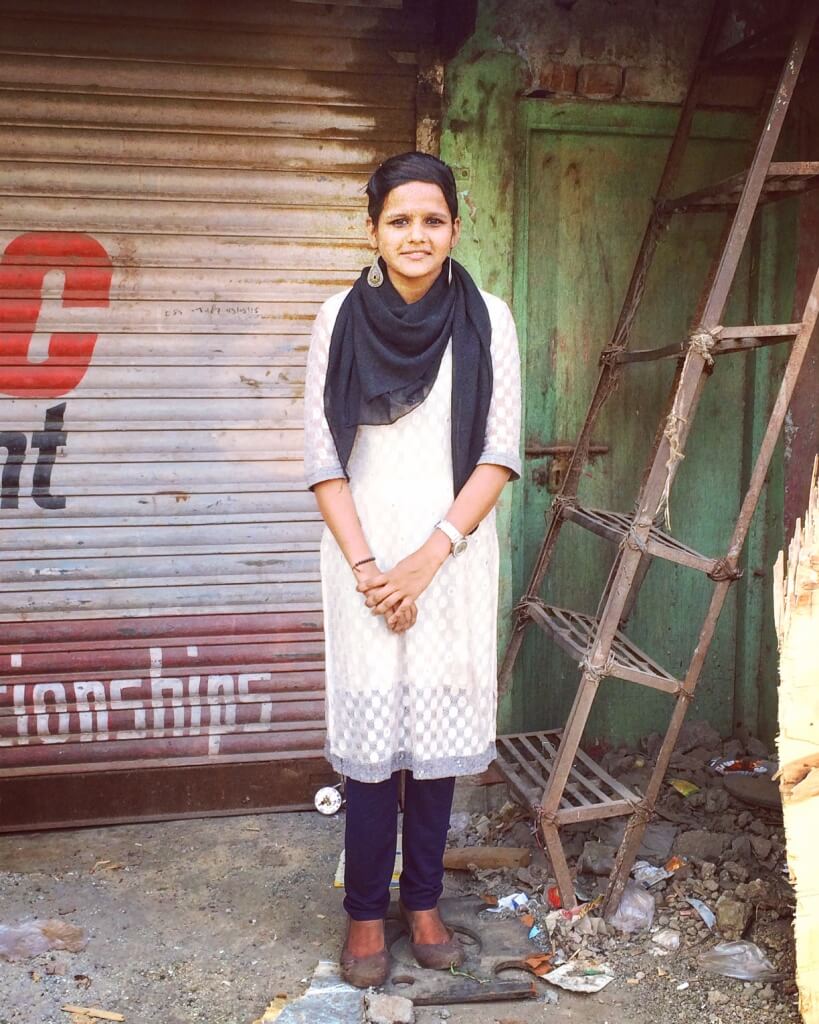 This 11th grader of Indra High School has the confidence of a Ted Talker and the zest of an activist. She has answers to every question, and solutions to every problem. She's quick, clever and empowered. This young girl battles gender barriers at home and outside, but nothing diminishes her spirit to take on the road less traveled. Ibrat wants to grow up to be a journalist and report stories from ground zero.
When I joined the Bal Panchayat I had no idea what it stood for and what is was. 'Yeh Bal Panchayat hota kya hai? She thought. Slowly when I started attending meetings and the training in particular I became open to things like body parts, life skills, the Indian Constitution. My mind started opening. Earlier I wouldn't even pay attention to things like this. But now I want to know more, I spend time ruminating over it analysing it, understanding it and only then I take action.
Right now I am working on the issue of violence. 'Look at this list!' she opens out a scrolled up chart with boxes and text marked in different colours. It talks of all the different kinds of violence faced by girls and women here. The reason I chose to work on this topic is because in Shivaji Nagar this is extremely common. A girl walks in broad day light and get teased, still people on the streets watch on and don't do anything about it. 'Ghar mein maar-peet hoti hai, biwi ye kehkar reh jaati hai ki yeh mera pati hai, uska haq hain mujhe maarna!' I want to work on this to decrease the prevalence of this is my community.. this shouldn't be happening! 'Meri soch hai ki jitna haq aadmi ko diya ja raha hai, utna haq aaurat ko bhi diya jaana chahiye! Yeh jaroori nahi hai ki ladki aapke saamne chale toh chhedna hi chhedna hain!' It's also being said in the community that those girls who wear a burkha/ head covering will not be harassed, but those who don't will be! Not that this is real either… every girl gets harassed anyway. That's the reason I want to address this.
This has happened with me too. Once I slapped the boy who misbehaved with me..and he didn't do anything after. While this has stopped happening with me, when I went and told my brother about it, his reaction was 'Naqab pehen ke ghar se nikal, toh kuch nahi hoega!' I retorted by telling him that this happens irrespective, with out without a Naqab. Touching a girl, trying to hold her hand, calling out names… 'Yeh chhed-chhad nahi hain, yeh VIOLENCE hai!' Ibrat moves on to quote sections under the IPC used to address these issues – Under section 249, one gets jail time upto 3 months, but if he repeats the offence he can get upto 3 years time.
Earlier in my house, it was the same. It was best for the girl to sit at home and not get out of the house. My mother told me, its pointless for you to participate in these Apnalaya activities, where you run from here to there. But I told her, this is not meaningless work, changes are happening for us! Slowly I convinced her and she lets me come now. She looks at the work I do and gets convinced to let me continue. Most girls in the community think 'Jo family bole, woh hi sahi hai!' But that's not how I think.
There was a case of a man who was beating his wife up everyday. And everyone in the neighbourhood knew about this, but didn't do anything saying 'Yeh unke ghar ka mamla hai!' Today he is in jail, but still many people think in the same way. I did too. After enrolling with the Bal Panchayat I understood – 'Yeh violence hai, aur iske upar action lena hi lena hai!' I am currently planning a street play that addresses this issue, and we will enact it in those places where harassment is most prevalent like barah number road, 14 number plot aur Indra nagar mein. If I go to each home and talk about this, no one will understand. 'Sabko lagega ki faltu hai!' An act will help gather groups of people to listen and understand that harassing girls is not okay. But you know..whenever I have an issue and I complain, no one help me. I help myself. But if it goes out of hand, I have one brother who I go to. 'Lekin main khud ke bhai ko nahi keh sakti kyuki woh samaj ki soch ke saath chalne wala hai..aur mummy papa bhi.' But after my mind opened and I joined the Bal Panchayat, I have slowly been able to change the thinking of my parents too. I believe if I continue working harder, one day I will definitely see a change in their views.
Mission 24 is a civic initiative, aimed at bringing basic amenities to people in M-East ward – amenities without which a life with dignity and self-respect is unthinkable. As we know, of the total 24 wards in Mumbai, M-East ward is 24th, right at the bottom, with regard to all human development indices.
Photo Credits : Nipa Bhansali/ Leher
Words By : Nipa Bhansali/ Leher
Nipa Bhansali has worked on Communications for Development for 9 years, she is a trained photographer, passionate about all things visual and a team member of Leher. Follow her @nipabhansali on twitter.