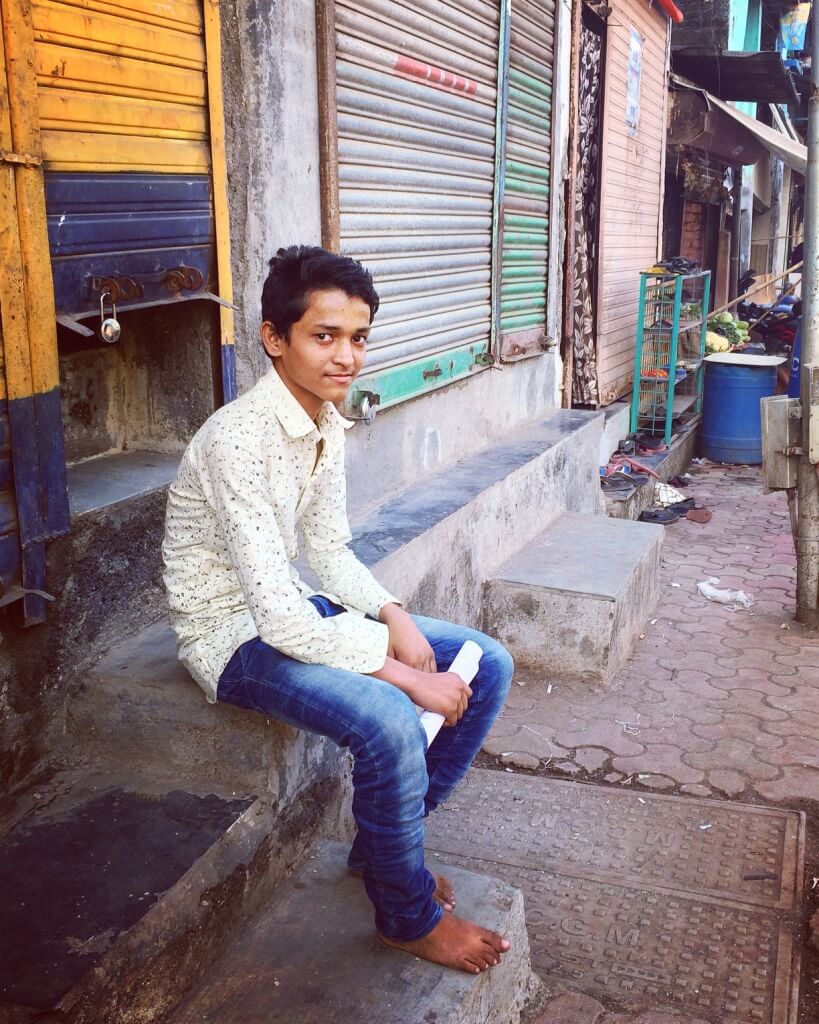 Little Humans of M-East Ward- Dilnawaz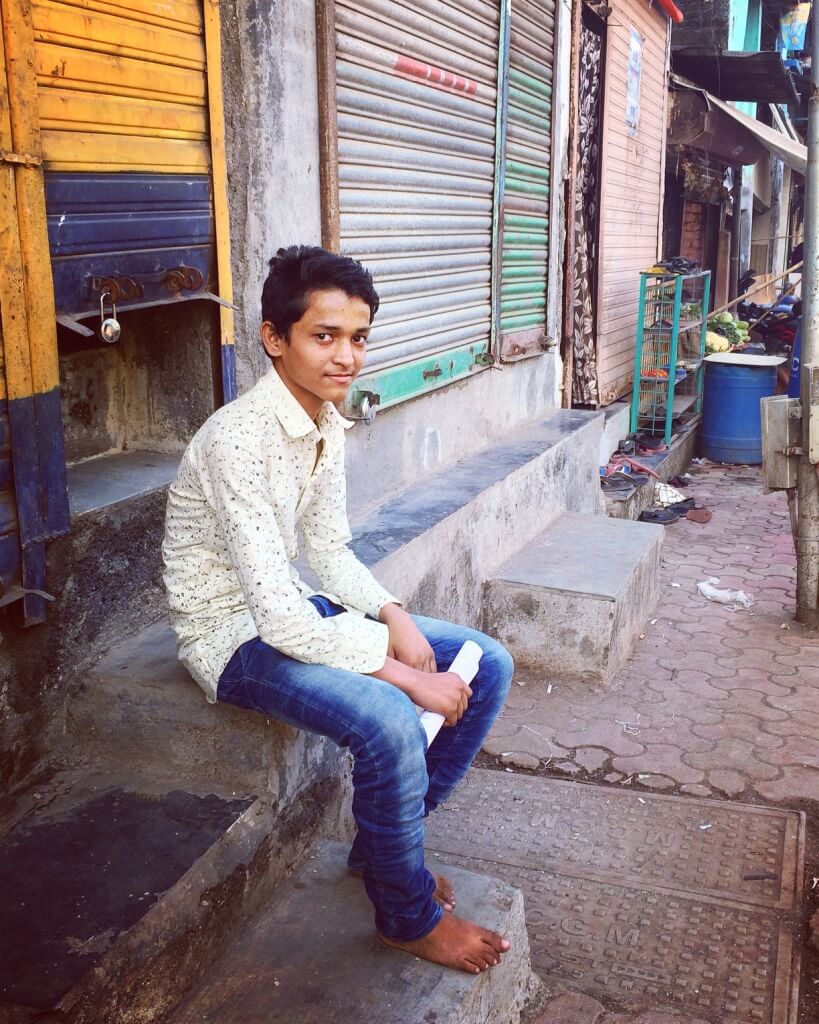 His crisp white shirt and somber demeanour are telling of his turning into a young man. To 17 year old Dilnawaz, his analysis and action taken through the Bal Panchayat mean serious business.
'Main chawl development pe kaam karta hoon,' he immediately cuts to the chase. The chawl is filled with kichad, stone and dirt, where children play and fall sick all the time. In chawl no. 40, lights don't work at night, so I have written to the people at M East ward, and called them multiple times to resolve the issue. I shall continue to follow up until they come and work on it.
My plan is to approach the Masjid too, to get things cleaned up and remove all the garbage and dirt. 'Jab Maulana ka speech khatam ho jayega, tab mein yeh letter lekar unse baat karoonga.' I am also going to involve the Corporator, to develop this place more and to show them the filth we live in. The space is so little that 'koi mar jaata hai, toh us jagah se procession bhi nahi nikal sakte.' The Corporator gets a fund in his bank account, for various things. Based on the requirement he disburses the money, and…. 'Hum RTI file karenge is bare mein.' The people of the basti want to know whatever happens to the fund meant for the development of our area. 'How many times does it come in a year? When was the last time it came? Does any audit take place?
The youth in M East ward have many questions. Someone should have some answers, at least.
Mission 24 is a civic initiative, aimed at bringing basic amenities to people in M-East ward – amenities without which a life with dignity and self-respect is unthinkable. As we know, of the total 24 wards in Mumbai, M-East ward is 24th, right at the bottom, with regard to all human development indices.
Photo Credits : Nipa Bhansali/ Leher
Words By : Nipa Bhansali/ Leher
Nipa Bhansali has worked on Communications for Development for 9 years, she is a trained photographer, passionate about all things visual and a team member of Leher. Follow her @nipabhansali on twitter.