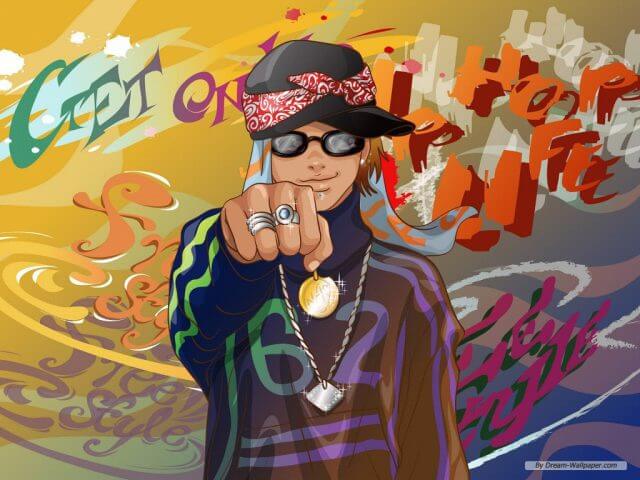 India's Young Gully Boys & Gully Girls Mainstreaming Social Issues Through Rap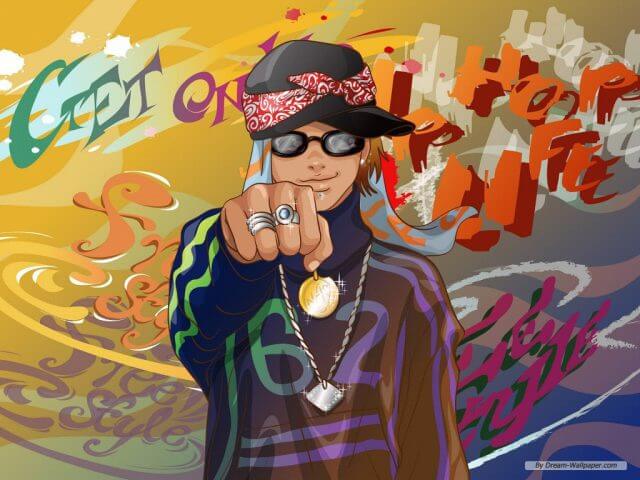 For many young people, the only means of expressing themselves in this harsh world is through rhymes. There is a growing movement of these young people, in every gully of India, changing the narrative of deep-rooted social issues, through the medium of rap. Influenced by socially conscious hip-hop artists, and the release of the film Gully Boy, the work of underground rap artists has come to the fore, putting a spotlight on children and youth of India taking to this evolving art form to tell their own stories, and the stories of others.
Meet the gully boys and gully girls of India, rarely missing a beat, to mainstream issues of casteism, safety, gender and misogyny amongst others in India.  
"Yeh shahar humara, aapka, nahi kisike baap ka," rap the girls of Madanpur Khadar, dissing the smart city façade, that excludes girls and women from society. Coming from a slum resettlement colony in Delhi's urban peripheries- The Madanpur Khadar, a group of youthful and zestful girls have taken to contemporary hip-hop culture to address their personal and common issues in society. They have written, enacted and sung a power-filled rap song bringing to light their personal struggles of mobility, poor infrastructure, gender-based violence at home and in the city. From sexual harassment to misogyny, their fearless lyrics are a clear stand out, knowing well that they will connect to the youth and society at large, and drive change, towards an equal society.
2. DEE MC   
Meet Deepa Unnikrishnan, better known as MC Dee, in her hip-hop circle. This Gully Girl Deepa Unnikrishnan in collaboration with Simi Talsania and Nanhi Kali launched "Rise Up", an anthem for the girl child, to illustrate how education empowers girls to rise in unconventional careers like dance and rap, aimed to change the meaning of the #LadkiHaathSeNikalJaayegi. Having faced gender parity at home and in society, this cause is close to her heart. Through her rap, she rebels against traditional norms in society and breaks barriers, inspiring many girls like herself. This 22-year-old Mumbai girl has been rapping since 2012 and has been a performer since she was barely 5. "Ladka ladki mein antar, yeh purani reet hain," she raps in her swift-treaded lyrical narrative, reaching out to many young girls in the hope that they shall be fearless in the pursuit of their unconventional careers.
Under the mentorship of Aaron Edwards, a Filmmaker at the Asian Centre of Entertainment Education, 5 boys from the Saidpur slums in Patna, Bihar, created The Story of Kachrapur, a hip-hop song and music video based on a fictional place called Kachrapur. Using the power of rap, upbeat music, and hard-hitting lyrics to talk about the pitiable sanitation and hygiene conditions in their neighbourhood, the young rappers convey the importance of waking up to the reality of an unhealthy, choking environment. Making news world over, the story of Kachrapur is a wake-up call to all Indians.
4. SUMIT KUMAR
There is no paucity of talent across the remotest bylanes and alleyways in India, exemplified by a 14-year old resident of the Kusumpur village in Delhi- Sumit Kumar. A migrant from a neighbouring state, the difficulties in which Sumit lives is synonymous with the lives of many families like his own. Inspired by his role model, Ikka Singh, Sumit uses a medium he is most passionate about – rapping, to create awareness and change in his community for issues like open defecation, lack of cleanliness and lack of access to water, hygiene and proper sanitation. Also, taking on issues like child abuse and patriotism, his rap songs motivate the residents of his community to adopt habits that promote better health and cleanliness.
5. SUMEET SAMOS
"You made me question my parents, my birth, my human existence. My appearance, my food, my clothes, my smell, etiquette, mannerism." A post-graduate student of JNU, Sumeet Samos, uses rap to protest against caste discrimination faced by the Dalits in India. As a tribute to a dalit boy, Rajni Krish, also a fellow student at CHS, JNU, Sumeet mobilises the dalit movement using powerful lyrics to question the very premise of casteism and highlight the atrocities faced by many youth like himself.
Photo Credits : Unknown
Words By : Jia Doshi
Jia Doshi is a writer, poet, traveller and aerialist. You can follow this teenager on Instagram.