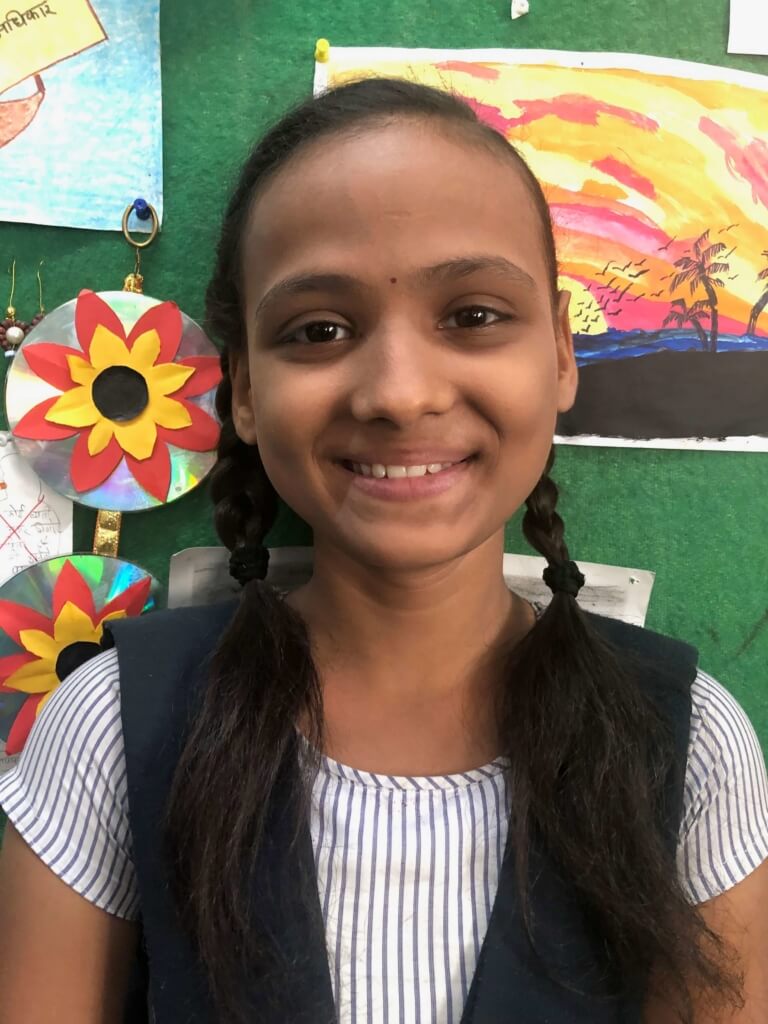 Household Chores. Caring For Younger Siblings. Sonali Crosses Hurdles & Gets Back To School.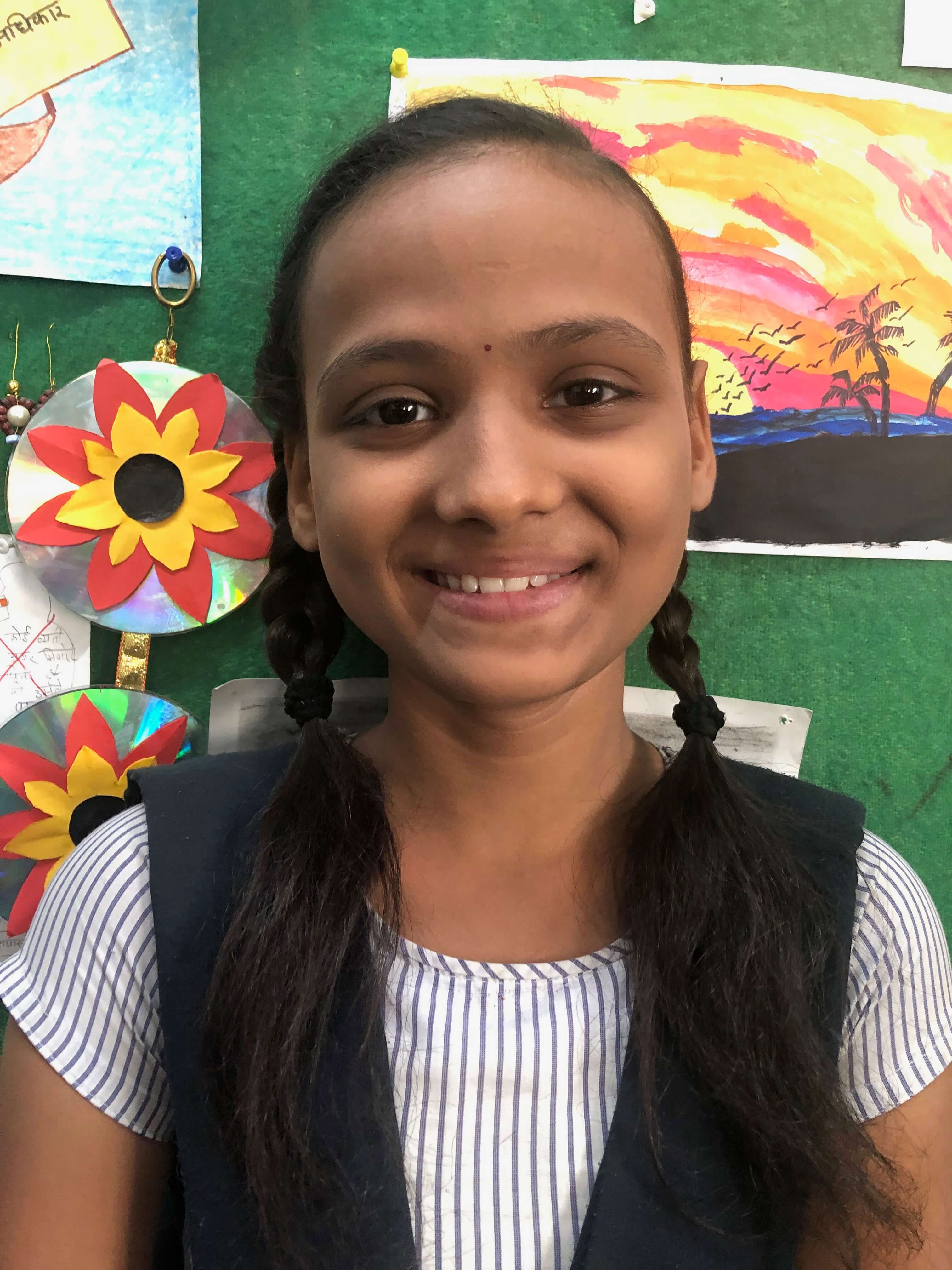 Studying in Grade 9 at Tardeo Municipal School, 14 year old Sonali Satkar has lived her life in on the neighbourhood footpath. Her father works as a Coolie and her mother works as a domestic worker, to make ends meet. 
Due to her parents being away at work all day, Sonali was put in charge of looking after her 3 younger siblings and managing household chores. As a result, she was irregular at school and wasn't receving an education. 
With intervention from Save the Children in collaboration with Hamara Foundation, Sonali was reintegrated into school. Her association with the NGO's put her in touch with a host of cultural, educational and sports activities that futher encouraged her to want to pursue her education. Sonali is good at a host of things – From football to dancing, she has participated at all possible events and shown great enthusiasm. 
Today, she has been acquainted with the rights of children, and talks about it in her community, equipping people to address and act on violations against children. Sonali dreams of becoming a teacher some day. 
Making #TheInvisibles visible is an initiative by Save the Children to provide identify and claim rights for children living in street situations, committed to make them visible citizens of society.
Children in street situations are defined as per the Standard Operating Procedure for Care and Protection of Children in Street Situations. An SOP by NCPCR and MWCD in collaboration with Save the Children. Children in Street Situations are categorised as: Abandoned or Orphan Child, Missing or Runaway Child, Street 'Connected' Child / Community Child on the Street, Child begging on the street.
Photo Credits : Save the Children
Words By : Save the Children
Save the Children is India's leading independent child rights organisation that has changed the lives of more than 10 million underprivileged children since 2008.