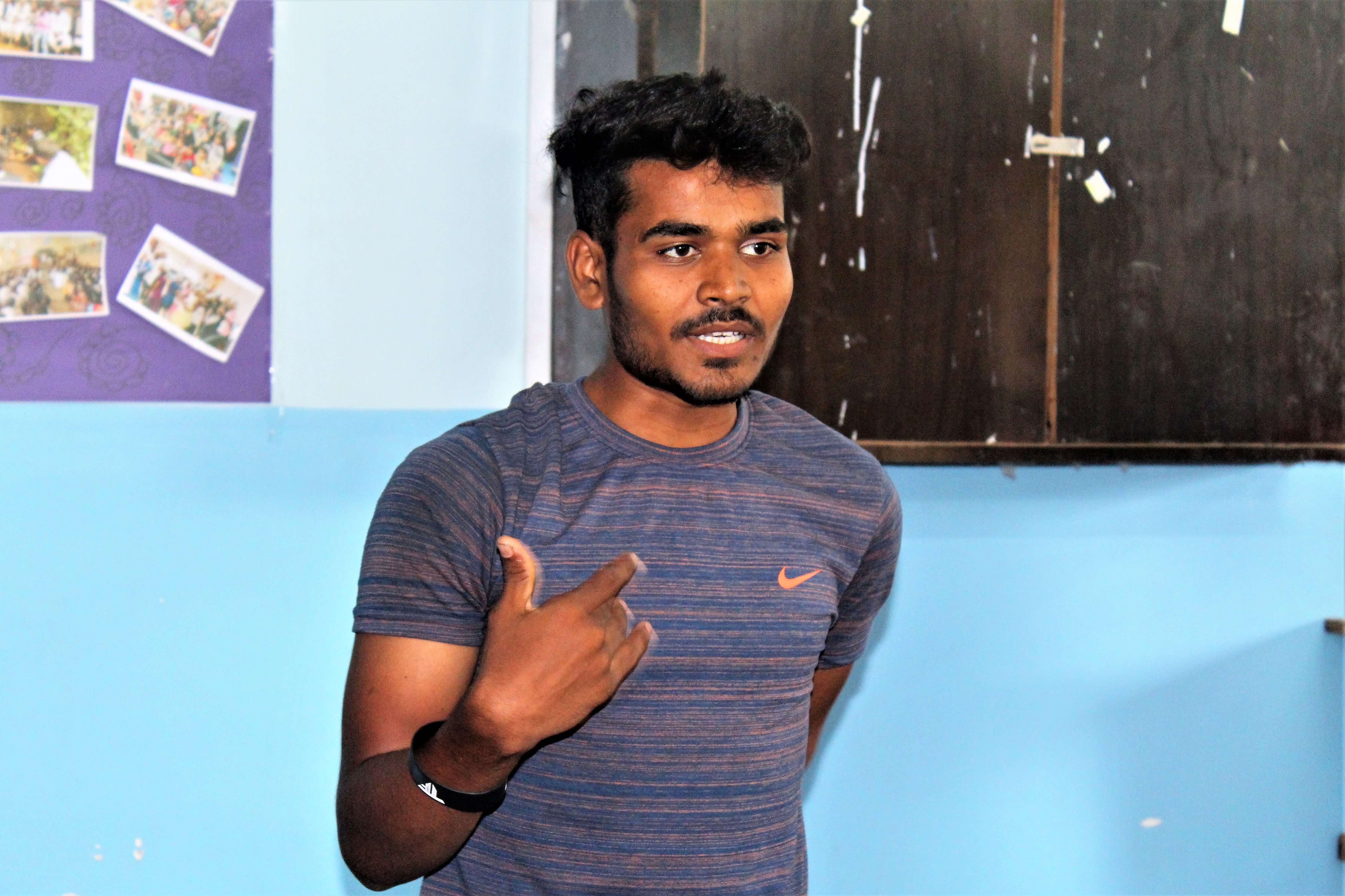 A Home Under A Bridge. Daily Struggles Of Street Life. Yet, Making An Impossible Dream Possible.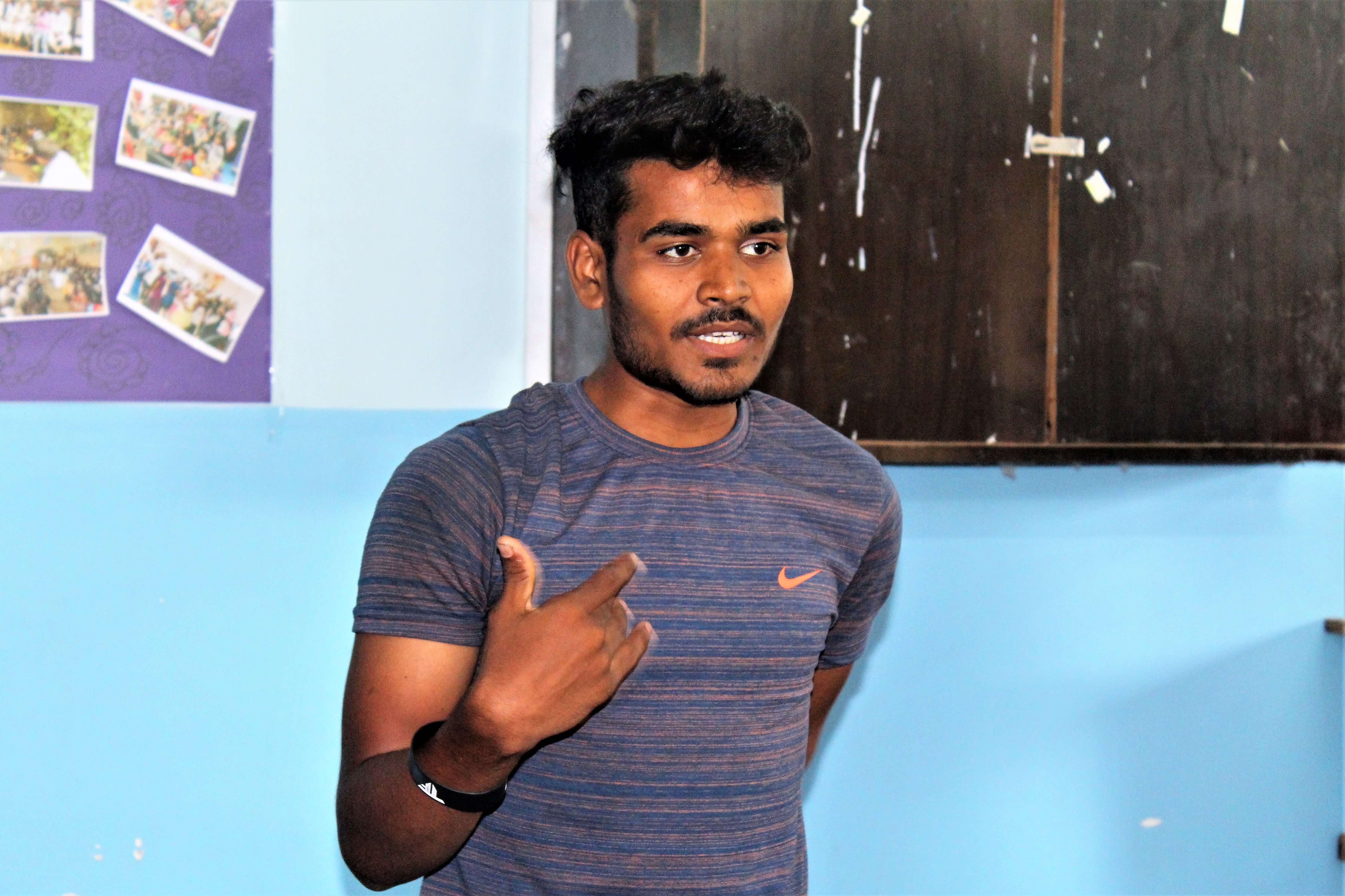 "The idea of a building a robust community and helping people has been an integral part of my identity. I will work hard and follow my dreams to become the best at what I want to do." says the young boy who lives through trying times, but never gives up.
Jalendra Gupta, an ambitious 18 year old boy, living in the city of Mumbai. He lost his siblings in an tragic incident, and is now the only child to his parents. Jalendra's mother lives in a village in UP, while his father is a truck driver. Being an alcoholic, his father is often out of jobs, putting the responsibility on young Jalendra.
Home for Jalendra is a small space under a large flyover in bustling Mumbai city. Night and day, he is exposed to noise, pollution, vehicular exhaust, poor health and sanitation conditions and also no access to social protection or any basic services. To add fuel to his already difficult circumstances, he is often evicted and chased away from the home he has built, by the BMC, losing his personal belongings on a regular basis. Jalendra has to pay hefty fines to get back his books and study material, to educate himself further. 
Every day, Jalendra has to walk for 15 minutes one way to use a municipal toilet, where he is charged for a public service. Jalendra faces numerous challenges and setbacks each day, but he reads the word impossible as "I'm possible". 
Jalendra takes his ambition to become an engineer, very seriously. He strives to get good grades, and has done so till class 10. He continues to work very hard to get an even better score in grade 12. Besides being academically inclined, Jalendra also excels at art. He loves drawing and wins numerous competitions. He is also an avid public speaker, motivator and has published his work as a child news reporter.
Jalendra's association with Save the Children & Hamara Foundation (Partner organization) since his adolescence, has helped him steer in the right direction. He received support for tutoring, and also consistent check for his participation. He also participates in events and activities organized by them, that help hone his skills. He has grown in confidence, polished his artistic skill, worked on his public-speaking, learnt about financial responsibility, and leadership. He also received support for all his medical requirements. 
Jalendra is an inspiring example for many young boys and children. 
Making #TheInvisibles visible is an initiative by Save the Children to provide identify and claim rights for children living in street situations, committed to make them visible citizens of society.
Children in street situations are defined as per the Standard Operating Procedure for Care and Protection of Children in Street Situations. An SOP by NCPCR and MWCD in collaboration with Save the Children. Children in Street Situations are categorised as: Abandoned or Orphan Child, Missing or Runaway Child, Street 'Connected' Child / Community Child on the Street, Child begging on the street.
Photo Credits : Save the Children
Words By : Save the Children
Save the Children is India's leading independent child rights organisation that has changed the lives of more than 10 million underprivileged children since 2008.