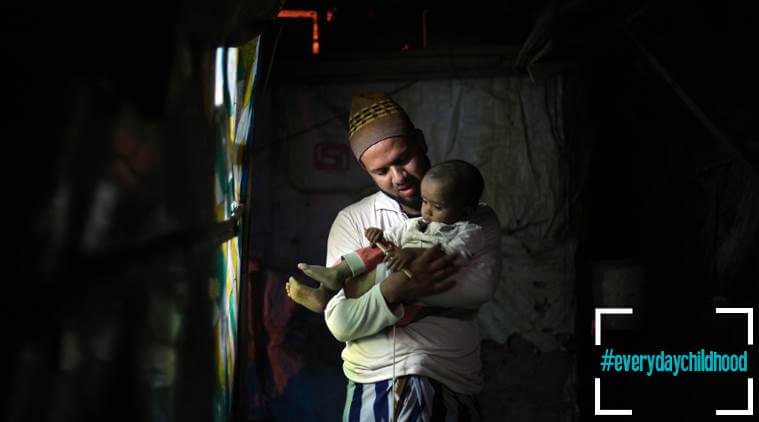 Everydaychildhood- Oinam Anand's imagery of life in an unknown land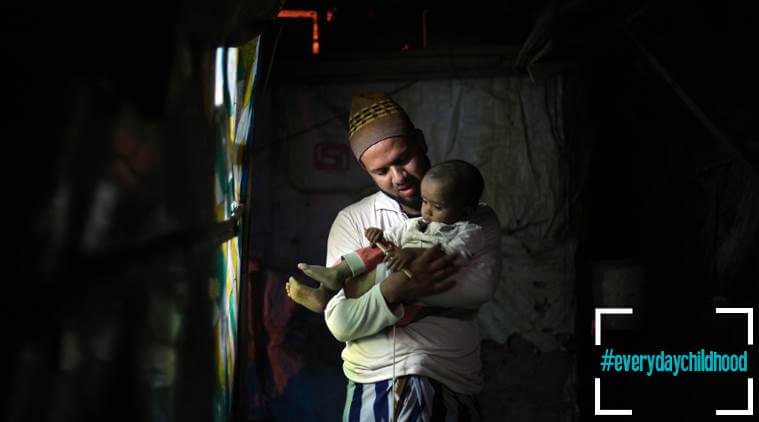 A photojournalist and columnist for the @indianexpress, @oinam.anand's imagery of Rohingya Muslim children, now settled in Delhi, brings focus and attention to the their muted and overlooked lives.
Labeled as one of the world's most prosecuted minorities, Rohingyas, a stateless ethnic group loathed by many of Myanmar's Buddhist majority, were forced to leave their homes since a bloody crackdown by the army in their home state of Rakhine. Many made their way to India, with nothing but the clothes they were wearing and with horrifying stories of rape, torture and murder. Denied citizenship and persecuted in their home country of Myanmar, uncertainty haunts the rebooted lives of these Muslim minority group.
Children make up more than half of the world's 21.3 million refugees. Many have known nothing but war, deprivation and fear. They aren't in school and often struggle to find the basic essentials – their lives and futures at risk.Oinam's series on the refugee children of Delhi draws much needed attention to a group that is rarely seen or heard. Because every child, everywhere, deserves a childhood.
From make shift and shelter homes to madrassas cum schools turned into camps, Oinam's camera takes us through the lives of these refugee children in Delhi- the deplorable conditions in which they live, the almost absent access to basic services of housing, education and healthcare and the bleak prospects for a future of children from a distant land, who take refuge in India.
Read his stories on @everydaychildhood and follow @oinam.anand for more of his work.
Photo Credits : Oinam Anand
Words By : Leher