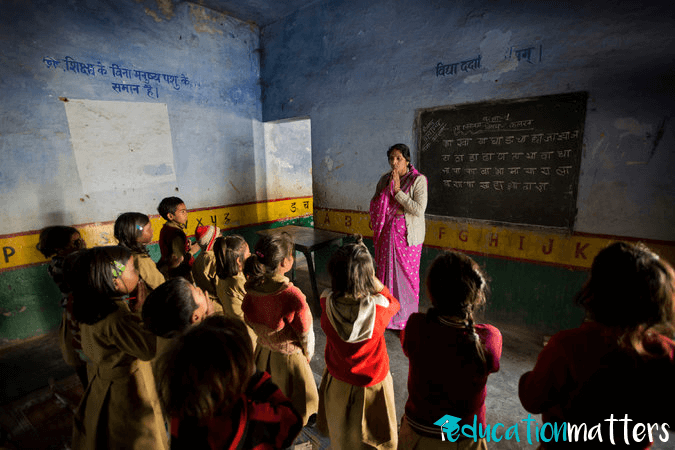 #EducationMatters- Safe Space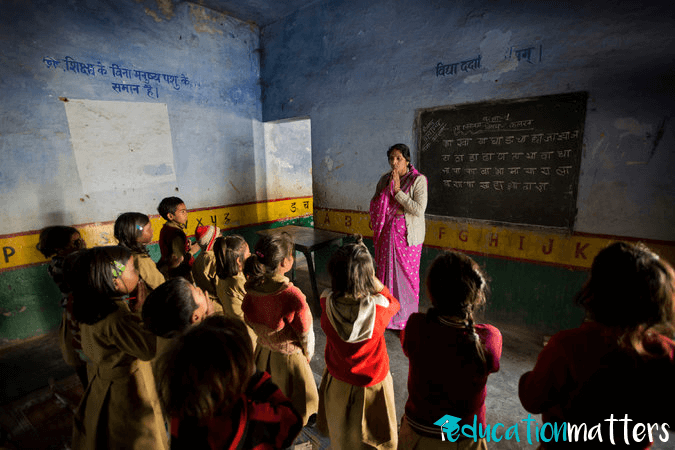 Of all the parental duties, one I like the most is attending parent-teacher meetings. It gives me a chance to not so humbly brag about my son and his many accomplishments. These meetings usually run to a pattern. Anxious parents with answer papers in their hands wait to discuss the quarter mark more that their offspring deserved in the last test. Anxious children keep their fingers crossed hoping the teacher will forget to report their last misdemeanour. It is all about marks, handwriting and conduct ending with a teacher's favourite homily "can do better". Parental duty done all is forgotten till the next meeting.
Are there other things that you need to know about your child's environment in school? After all children spend the largest chunk of their waking hours in school. The best way to know about school is to of course ask your children. However, many parents complain children never tell them anything. This can be true for little children who cannot communicate very well right up to teenagers who think that a grunt or a shrug is the same thing as a long conversation. It is therefore a good idea to be in touch with other parents as it can help bring concerns to the forefront. No matter how annoying you find them do be an active part of the Moms WhatsApp group.
So what are the basic things you need to find out about the day to day working of your child's school? It can be simply covered in an acronym P.E. S. T. This stands for Physical Safety, Emotional Safety, Sanitary Conditions and Teacher Attitude.
Physical safety includes a wide range of things. Some basic aspects are the existence of a proper compound wall, appropriate security, a school ground free of stones and hazardous materials, rules about the arrival and dispersal of students and not allowing strangers access to the students. Proper seating on school buses, stairs and floors that are friendly for children of all ages and physical conditions, knowledge of first aid among the staff and access to emergency medical care are other helpful factors. Make a note of the approach road to the school and the neighbourhood where the school is located including the shops near the school.
While a normal school day could mean studies, sports, lunch and laughter; it could also mean teasing, bullying, sitting alone in a corner and tears. Children are unintentionally and many times intentionally cruel to each other. A different sounding name, a simple mistake in class, a stouter or thinner physique is all it takes for a child to be anointed with a nickname that lasts forever. Contrary to the popular stereotype of the school bully being a well-built boy who shoves the little ones around, girls can be bullies too. Bullying need not always be physical and can take the form of things like giving one child the silent treatment or purposely excluding a child from groups. Emotional safety of children in school is critical to their self-esteem and their academic performance. Schools should have clear rules about bullying and as well as a counsellor in place to speak to children having difficulties.
One of the most basic aspects of school safety are the sanitation conditions. It is not uncommon for the best of schools to have dirty washrooms or poorly handled food in the cafeteria. With dengue and malaria being very real concerns it is best to keep an eye out for poor hygiene, unclean water coolers and improper garbage disposal and inform school authorities.
And as we are fond of saying in this country…last but not the least…the teachers. Teachers make or a break an educational experience for a child. Stories about hating a subject just because the teacher was too strict are legion. While a teacher is not wrong to expect discipline and good behaviour it is also a teacher's duty to be approachable. Teachers should think beyond academic attainment and be aware of the rights of children. They should be sensitive to what a child may be experiencing at school and at home. Indian culture places the Teacher or Guru in a position of great respect and power and such a hierarchical view often ignores the fact that the school is first and always the child's space. Teacher attitude is linked to emotional wellbeing of children their perception of studies and their academic performance.
The best way to ensure your child's wellbeing in school is for you to be a P.E.S.T.
Photo Credits : Kuni Takahashi/ NY times
Words By : Chandrika Rao
Chandrika Rao is a Psychologist and Development Sector Professional, passionate about children's and women's issues and mother to a teenage boy. You can follow her on twitter @chocandcheese