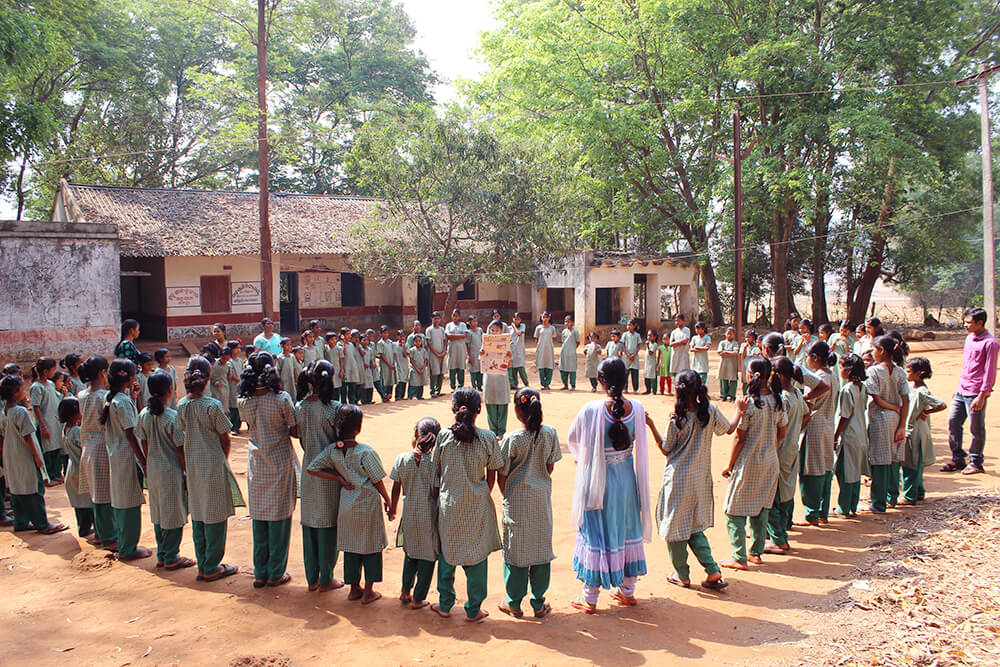 Education, Development & Tribal Children – A Conversation With Champions Of Change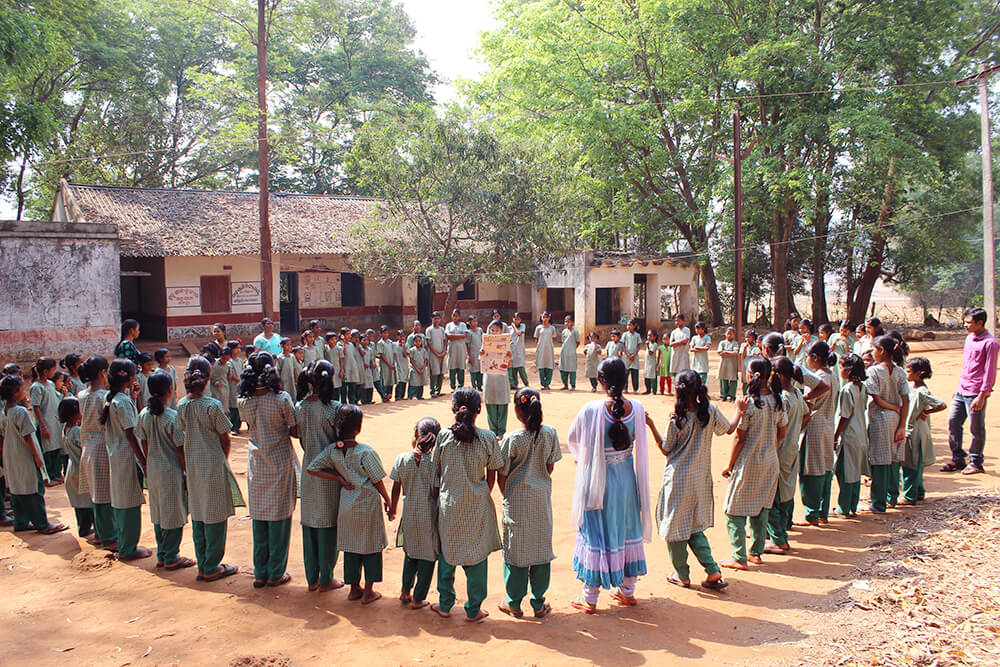 While India continues to make strides in economic development, the costs of this development are being borne by some of the most unassuming citizens of the country. The tribal communities across India are among the most adversely affected communities as a result of development strategies that fail to include the rights and entitlements of these particularly vulnerable citizens. The exclusion becomes sharper when the state and the society at large is unable to distinguish between what their understanding of development is, versus what development the "mainstream" assumes they would benefit from. The Vedanta debacle in the Niyamgiri hills of Odisha is perhaps one of the best examples to substantiate this.
A lack of education facilities catering to a tribal child's world, severe nutritional deficiencies, and caste and gender barriers are some of the core issues which add to the further disempowerment of the tribal communities. These issues particularly affect the children and the women of the communities. As attempts to "mainstream" tribal children with promises for a better future continue, it is important to engage with questions of whether this mainstreaming is further alienating them from everything they have known as home. It is also crucial to deliberate on ways to engage with these issues to ensure a holistic approach of development for the tribal child and the community.
Vidhya and Achyut Das who founded Agragamee in 1987 have led some of the most defining struggles of the tribal people in the hinterlands of Kalahandi and Rayagada districts of Odisha. Theirs is an organization of firebrand activists committed to addressing some of the complex development issues faced by tribal communities through a focus on (but not limited to) literacy and education. By following an issue-based, culturally sensitive, sustainable and people-centred approach, Agragamee has brought about ripples of change in some of the most impoverished and neglected regions of India.
In conversation with Vidhya and Achyut Das on education and development challenges faced by the forgotten children of India, and that solutions are possible.
1. One of the foremost mandates of Agragamee is education for tribal children. While both of you as a team have done pathbreaking work in the field of adult literacy, you have also expanded your efforts towards programs for primary education in tribal areas. Can you tell us a little more these interventions and why there is a special focus on the girl child through them?
Children in Rayagada and Kalahandi districts of Odisha have faced multiple exclusions for generations, the most critical of these being the exclusion from education. Agragamee has been involved in the implementation of programs for primary education in these districts for the last three decades. The project is designed for children of economically deprived sections who are first generation school goers.
These efforts in education were essentially through single teacher learning centres, which sought to provide education in some of the remote tribal regions where schools did not exist or did not run. The interventions helped establish child centered processes, where learning and play merged into one another, helping teachers enjoy their work almost as much as the children. These learning centres functioned during the night, when working children as well adults had free time to learn. Subsequently the teachers were encouraged to take up the schools in two shifts, to cater to different age groups.
In time we felt the need to begin full time schools to demonstrate quality education in the tribal regions, where even children who had given their 10th Board exams could barely read. These schools focus on girls as a necessary effort to address the huge gender gap in education in the tribal regions. Taking into consideration, the extremely low level of education of girls and women in the tribal districts of Odisha, the Agragamee Schools have been able to break the taboos and barriers to the education faced by the girls in the tribal villages.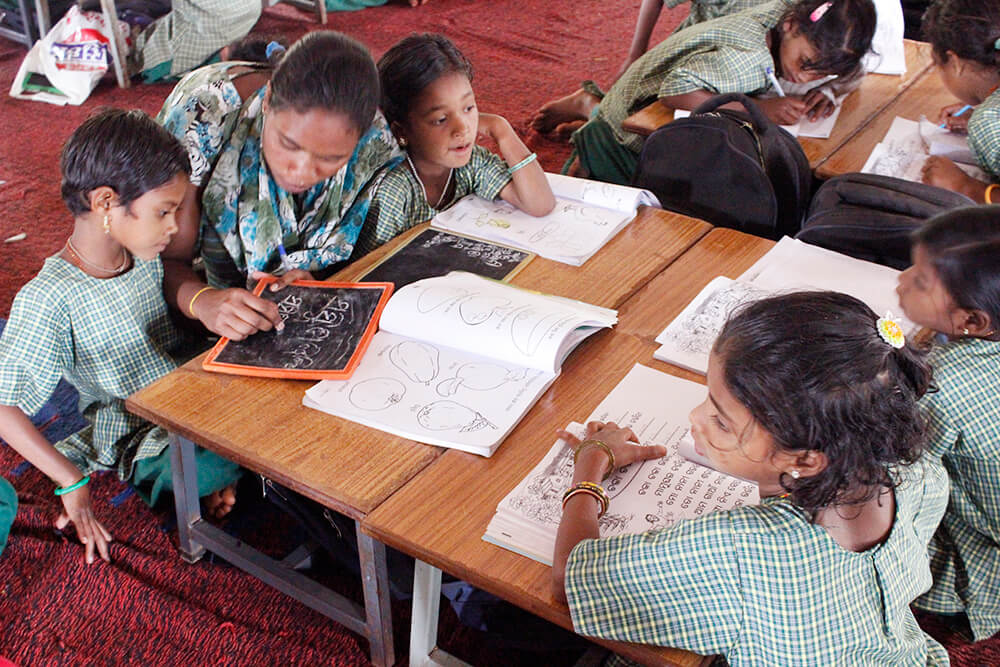 2. What has been the role of the community in supporting these interventions?

These schools were based on the felt need of the community. They were keen that their children learn how to read and write. Thus, these programs had immense participation of the community. They even provided a space and a school building to start off the process. Initially, this participation was in the form of silent observation. Subsequently, many adults and adolescents started bringing their slates and chalk to these learning centres to pick the basics of literacy.
In due course of time, these centres became active and vibrant spaces for discussions on socio-economic issues affecting the village, including alcoholism. There was a time when parents from an OBC community in Kumbharshila village did not want their daughters to mingle with SC and ST children in the Agragamee schools and therefore did not send their children to school. Before long, they let go of the caste barriers and started sending their girls to school on realizing that the children who came to the school were passing their high school examinations with flying colors while their daughters were still unable to write their names.
Some of the children have already started teaching their mothers alphabets. A mother once shared, "My child has been after my life. She has taken a vow that she won't relax until she teaches me how to read and write".
3. How does the curriculum in these schools differ from regular government primary school curriculum?
The methods of teaching in these schools are completely child centered. There are certain things that make the curriculum followed in these schools significantly different from other schools. The children are encouraged to hold on to their tribal identities through what they are taught. There is an emphasis on total self-expression of the students through co-curricular activities, and a development of value-based curriculum and teaching aids with locally available material. Most importantly, teachers are trained as activists for social change and they understand the immense potential and importance of this role.
4. Based on your decades of work experience in the tribal belts of Odisha, what are some of the major challenges tribal children face in terms of access to education?
The children from poorer communities and in the tribal regions have multiple disadvantages. Poverty often forces them to take time out of their school and studies and work to help their parents in earning a livelihood. Additionally, they suffer from chronic nutritional deficiencies, which makes them prone to diseases and further reduces their ability to study and work.
The challenge then is to break this self-reinforcing cycle of poverty and low learning levels and provide a demonstration of a scalable model for developing efficient and effective reading competencies in communities which are still in the process of creating first generation school goers.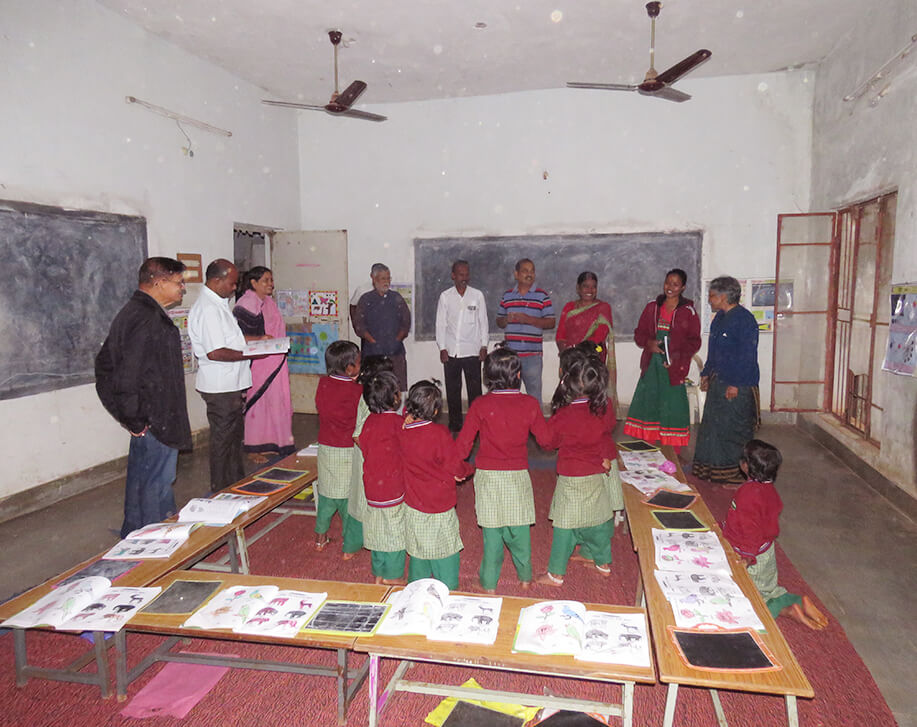 5. It is speculated that once the school rationalization policy by Niti Aayog is implemented, about 4200 government schools will be merged or closed. Rayagada district has already witnessed a closure of 121 government schools. What is your opinion on this? What impact do you think this will have on the ground?
The rationalization policy might make practical sense, however if you look at it from a rights-oriented perspective, it is misplaced. This policy is in direct conflict with the Right to Education Act. They say this is to save resources but shutting down 120 schools is not going to save resources. The per child resource requirement in a residential school is almost three times more than that for a village school. It would be much more practical and sensible to invest in improving teaching, and other support in the village schools where every child can acquire education.
This policy is problematic because the real problem has been ignored by coming up with this as a solution. There is low attendance in village schools because there is very poor quality of education. Children barely learn anything even after 7-8 years of schooling. Thus, parents feel school is a waste of time. Children also do not find anything of interest to attract them to school, in the schools, and prefer to discontinue sooner rather than later. The parents of these children are illiterate and believe that Ashramshalas are a better option because they cannot understand why the standard of education in the primary schools is low.
While there are insufficient teachers in government schools, there is also very little  pressure on teachers to teach effectively. Furthermore, there is a lot of pressure on them for other works including Adhaar registration, new voters survey, updating the DISE, etc. This detracts from the main work of a teacher which should be teaching, and improving her abilities to teach. Teacher support in terms of appropriate training, onsite monitoring, demonstrations by senior members are also very poor, to the point of being almost non-existent in the tribal regions. Several systemic improvements are therefore necessary, to address the neglect and inefficiency in education in the tribal regions.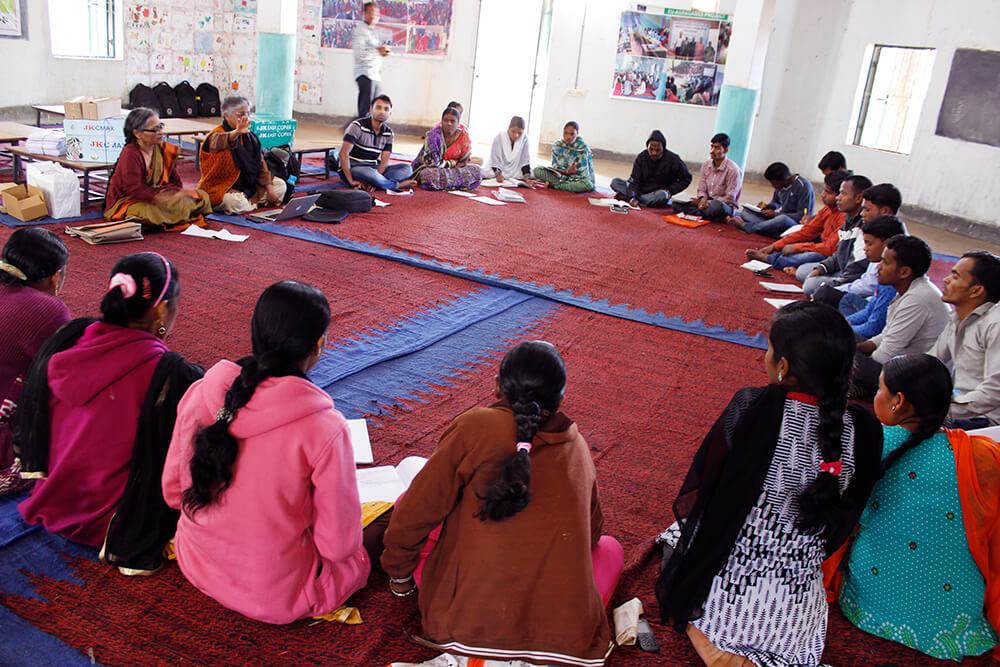 6. Do you think Ashramshalas are an effective solution to the literacy crisis being faced by tribal children?
The understanding within the Government seems to be that tribal children need a controlled environment to learn, and thus they need to be sent to residential schools. Nothing can be further from the truth.  Ashramshalas are not going to solve the learning crisis in the tribal regions. They will only serve to alienate the tribal child from her community. In this situation, she either has to adapt to the language, value systems and culture of the middle class or develops an inferiority complex and becomes completely subdued. Such processes have been tried with indigenous populations in several countries with very serious consequences. Tribal communities their own value systems and ways of life which need to be respected.
7. The word 'development' when applied to tribal communities is truly dichotomous. How do we decode what development really means for a tribal child?
A good school in the village – with a good teacher and proper infrastructure which includes library facilities and drinking water, and food security for the children and the community. The mid-day meals are meant to be supplementary feed have become the only food children have access to. There needs to be a focus on harnessing the self-sustaining power of the community. There is need for a holistic approach which builds up the self-reliance of the family and the community, along with quality education.
Photo Credits : Agragamee
Words By : Shreeradha Mishra
Shreeradha is a child rights professional at Leher, a traveler and a cheesecake eater. You can follow her on instagram @cheesecakemunky