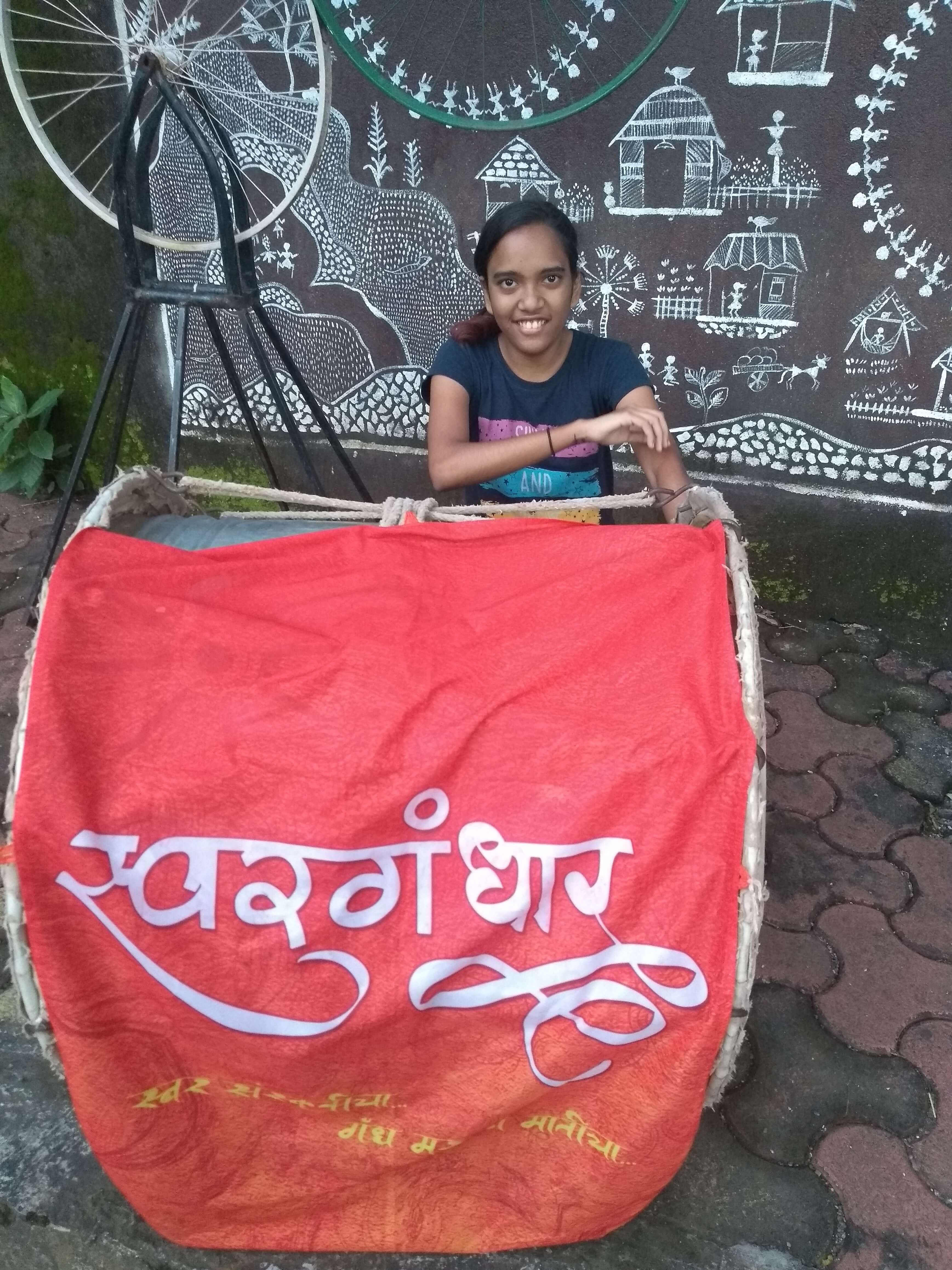 The Drummer Girls Of Dahisar – How the Dhol Gave Voice To 17-Year-Old Lubdha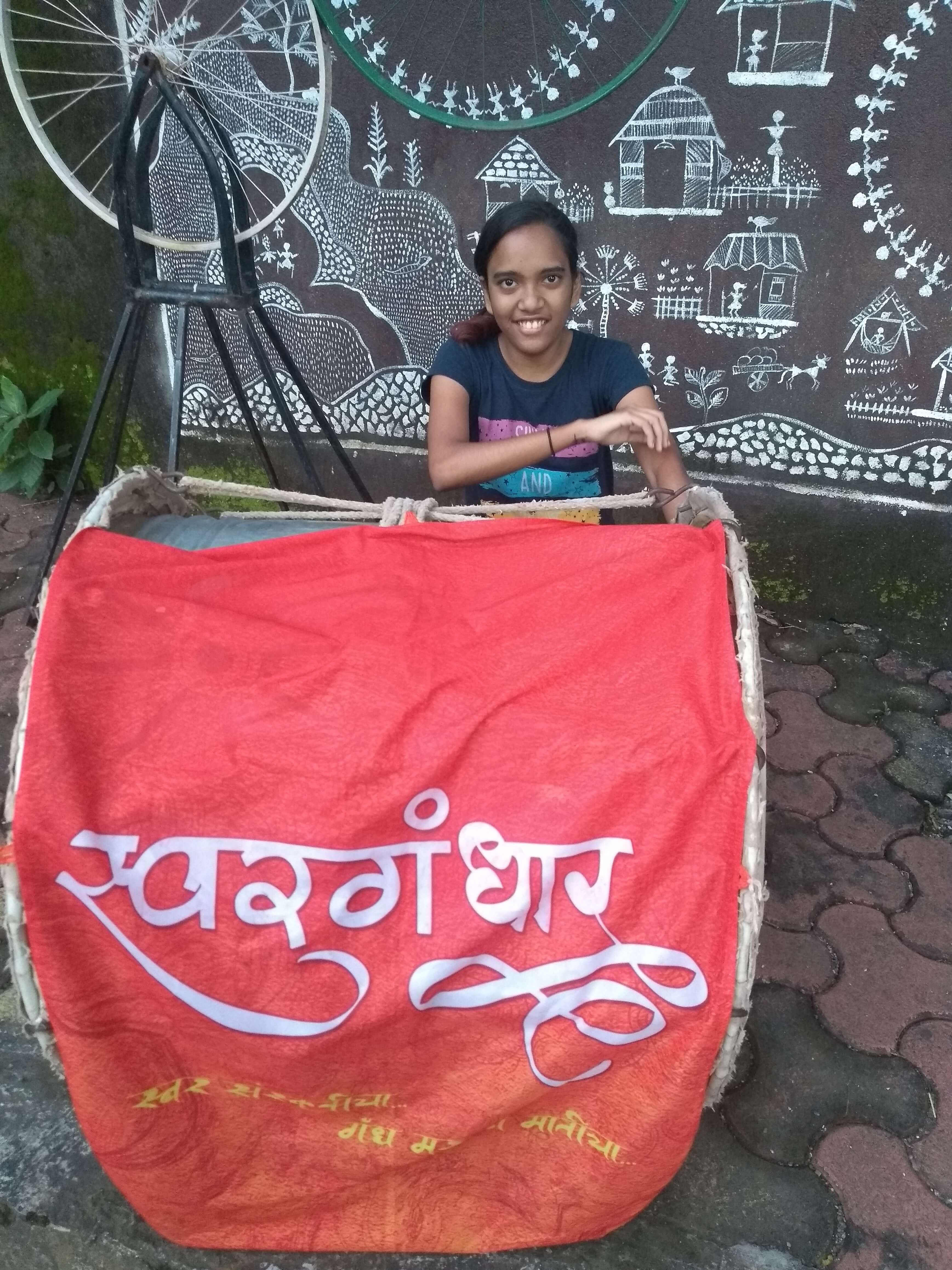 "When I was in Class 9, I had seen a Dhol Tasha performance in our locality and wanted to learn to play the dhol. Shortly, I shared with my mother my inclination towards learning the dhol. She insisted that I concentrate on my studies and for some time, I buried my desire to learn the instrument. However, year after year, I would see others perform and that thirst in me was alive. I knew someday I would take up playing the dhol.
I reached Class 10 when we learnt that my mom was diagnosed with Cancer. The circumstances at home did not allow me to take up Dhol-Tasha. Last year, after my mother recovered fully, I again persisted that I wanted to join the pathak. She finally agreed and here I am waiting to perform for the second time during Ganesh Chaturthi. When I am immersed in the beats of the dhol, I realize it was worth the wait. The dholis heavy and it has to be tied in a particular way to the back, if not, it can lead to severe back pain. Once I found my comfort spot around the waist, it was easier for me to practice.
To me, playing the dhol seems like a dream come true and it has given me a voice which was somewhere lost amidst the responsibilities.
Like me, I hope more girls can participate in the Dhol Tasha groups. I feel fewer girls participate in the Dhol Tasha may be because they face resistance from their family. Actually we perform on the streets during festivals such as Ganesh Chathurti and Gudi Padwa and maybe parents feel it is not safe to send their children out there. A few of my friends want to join our group, few have got permission from their home and some are still waiting to chip away the resistance… To them I would say that learning the dhol can bring joy, it is safe, and you can visit our pathak along with your parents. I feel that this is the time to encourage girls and let them take up their passion unbridled. If they are not able to come out of their shell, how will they even grow? So girls, come, join us!"
-As shared by Lubdha, a commerce student who loves drama and music.
Photo Credits :
Words By : Lubdha
17-year-old Lubdha is a Class 12 commerce student who loves drama and music.