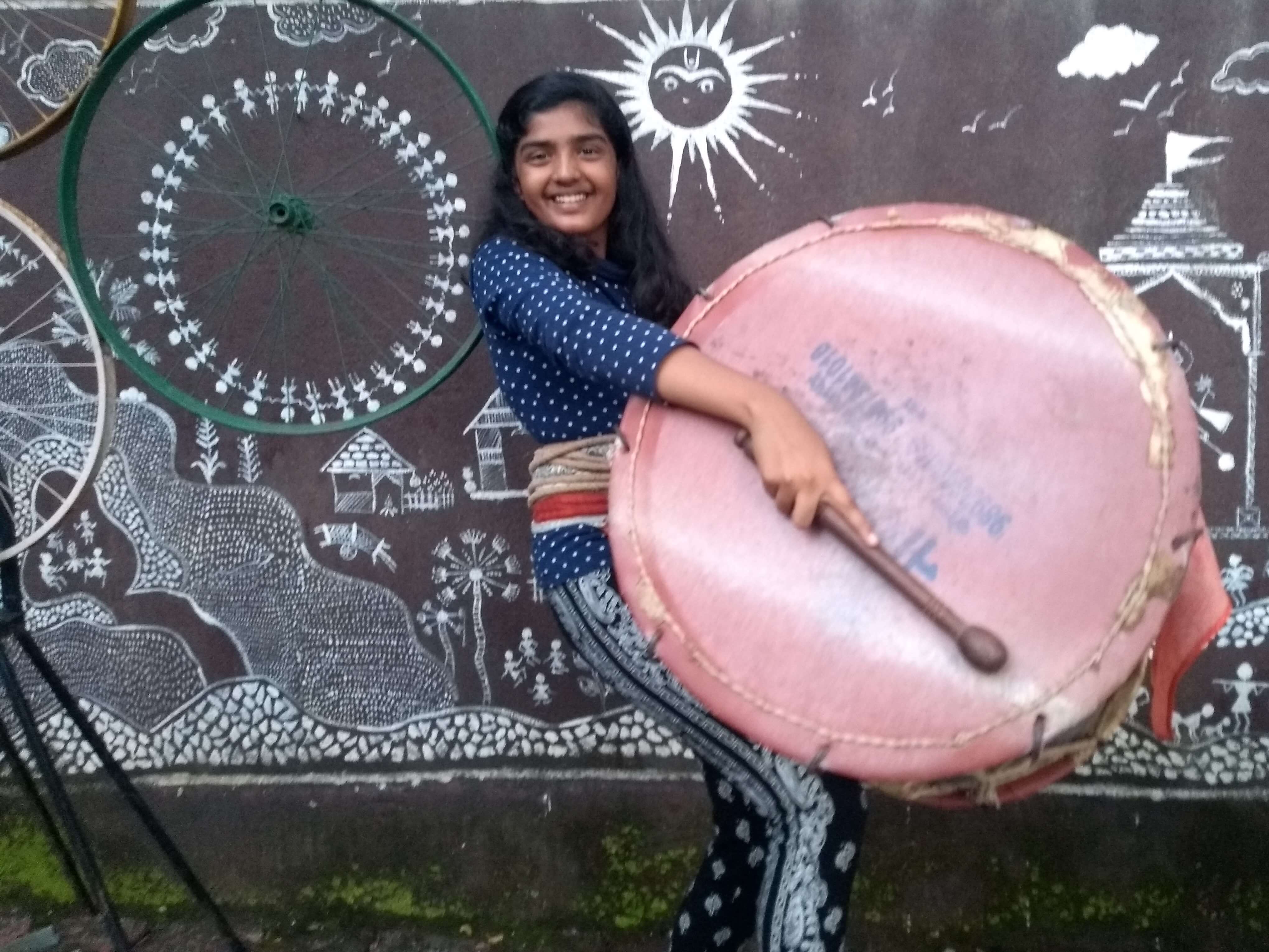 The Drummer Girls Of Dahisar: How The Dhol Carved Out A Personal Space For 13-year-old Suhani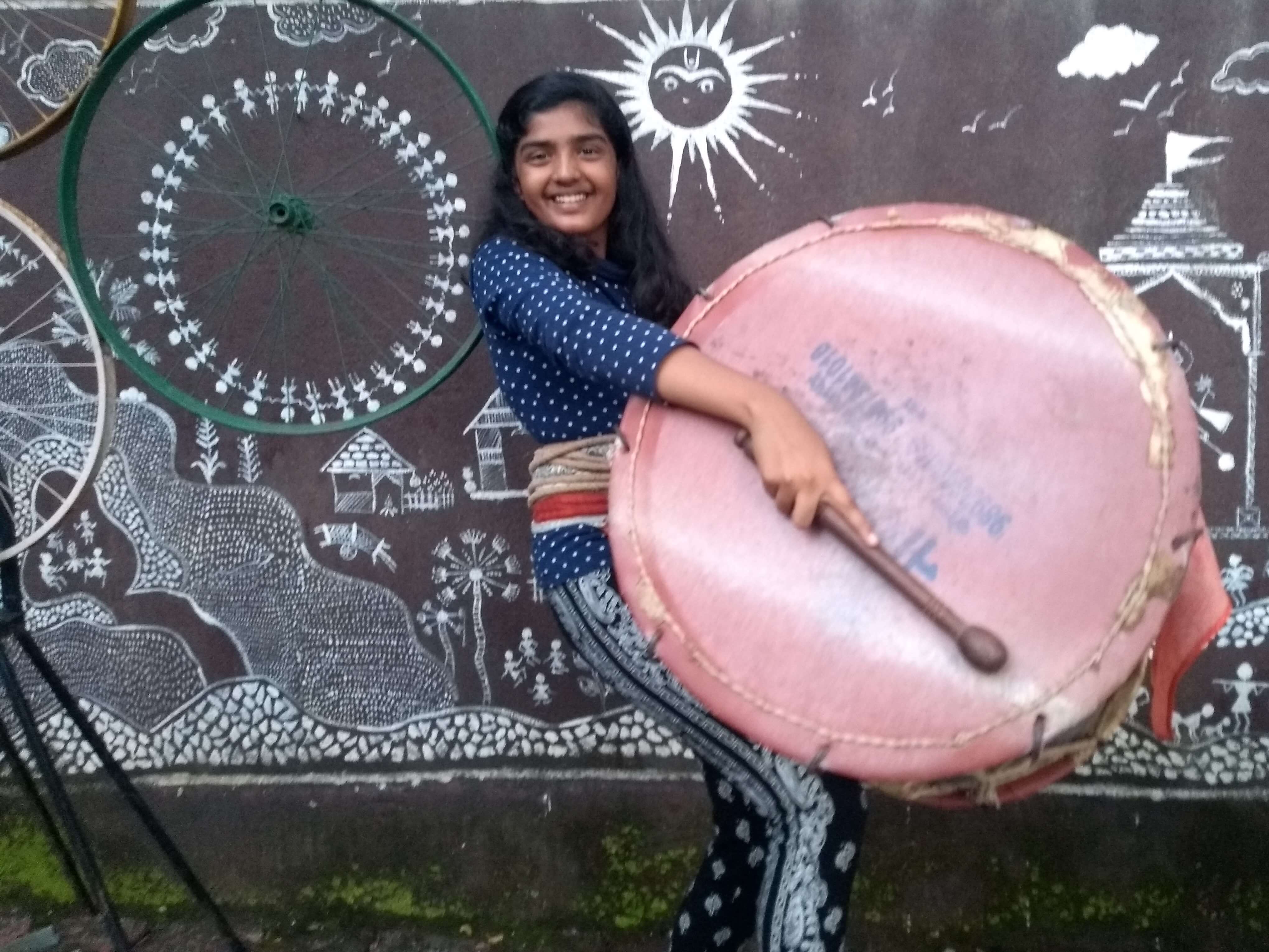 "I used to see girls perform in the Dhol-Tasha  and wondered, how do they manage the weight? What if I try playing it? Will I succeed? What if I fail? All these questions kept me confused but once I decided to give it my best shot, I never looked back. It has been less than two years and I can proudly say that I discovered myself all over again.
I remember the first time I held the dhol, I got it all wrong. I was holding the stick in my left hand and a senior member from our group tied the dholthe wrong way because he assumed I was left-handed. Unable to understand what was happening, I got nervous and was not able to perform. The group helped me practice and tie the dholthe right way and slowly it increased my confidence.
After months of practice, it was time for my first performance, but unfortunately due to the chaos, my dhol, a size smaller than the rest, was left in the truck. By the time someone helped me get my dhol, I was left with only 15 minutes to perform and it made me sad, I was also missing from photographs. However, during my next performance, I ensured I had the right dhol and playing it for a crowd on the streets of Mumbai made me feel proud of my achievements.
Playing the dhol is a feeling that I cannot express in words, it is beyond my imagination, I only know that the dhol has given me a sense of purpose and passion. Dhol to me signifies the enthusiasm of life. Another thing that I like about the dhol is that there is no right or wrong when I am playing, there is no one to tell me why am I being loud or making a loud sound on my dhol.
There is no space for any judgement. This is a space where I can be myself and get fully engrossed with my dhol. It is not just that, even the subtle things such as making eye contact with each other, grooving to the beats is something I look forward each time I have the dhol tied to me and perform in my group.
I think it is a myth that only boys can play the dhol. Why stop the girls if they can manage the weight of the dhol?  In our group everyone is treated equally. I only have one message to all the girls who want to play the dhol– "Always do things that you like and you will automatically be good at what you do. I would also like to add that never be satisfied with what you have and only once you push yourself, you will get better at what you do."
-As shared by Suhani, a Class 8 student who loves theatre apart from her love for dhol
Photo Credits : Suhani
Words By : Suhani
Suhani is a 13-year-old student who loves theatre apart from her love for the Dhol.