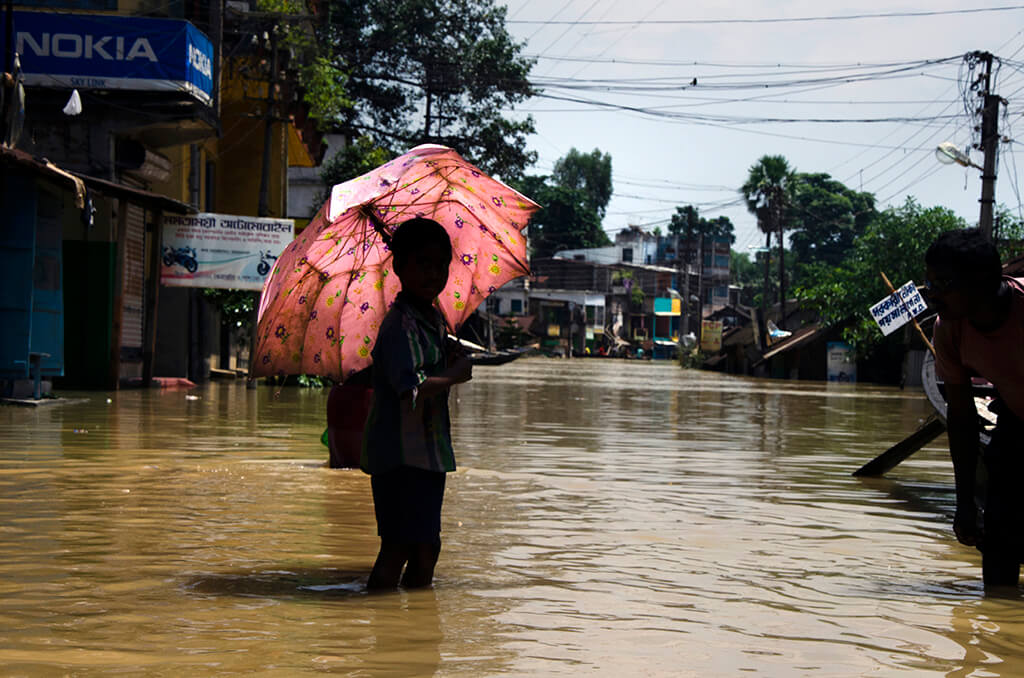 Deluge, Distress & The Disastrous Backwash Of Floods On The Lives Of Children
In every crisis, children are the most vulnerable. Climate change is no exception. As floods escalate in West Bengal, children bear the greatest burden of hunger, homelessness, malnutrition, sanitation, education, gender inequality…almost like the coming together of all potentially devastating issues that can affect the lives of children both physiologically and psychologically, for the rest of their lives.
There may be no greater, growing threat facing the world's children – and their children – than climate change. Ranita Roy, narrative photographer, captures through her imagery, the essence of what daily life looks like for children stuck in floods… a harsh reminder that we need to act before it's too late.
Photo Credits : Ranita Roy
Words By : Leher
Ranita Roy is a narrative photographer, from Andul, India. She has been awarded national and international awards for her work, from UNESCO (Climate change), been amongst the top 10 finalists of the International Women Photographer Award 2017, West Bengal State Award Champion at Kalanand organized by Prafulla Dahanukar Art Foundation and achieved an honorable mention in Marilyn Stafford Fotoreportage Award. Her work on pertinent development issues can be seen across various media. You can follow her on Instagram, facebook and twitter.