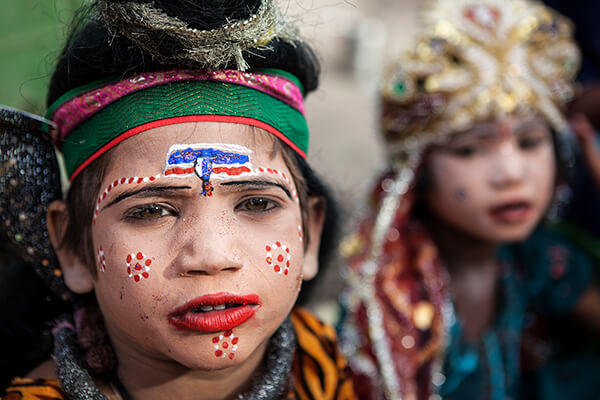 Children Of God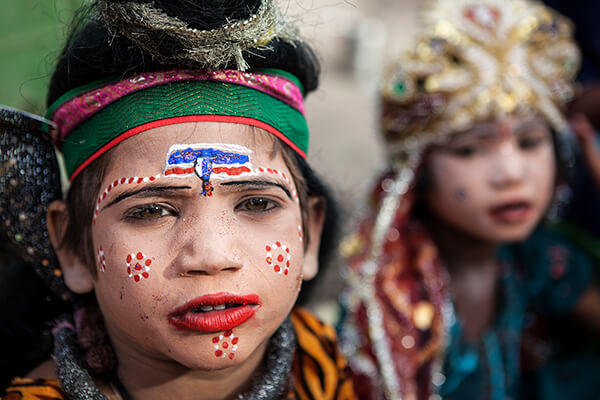 From Ganesh Chaturthi, Janmashtami, Parsi new year, Paryushan, Eid to Raksha Bandhan, the month of August brings to life the religious and cultural diversity of India. We see almost everyday, children in and around temples and churches, agiyaris and mosques…Sometimes dressed up for early morning prayers, selling flowers to devotees passing by, other times dressed as gods begging for alms, participating enthusiastically in religious activity or simply obeying conventional demands of a faith, passed down. While religious freedom is a fundamental right in India, the relationship between children and religion is nuanced and convoluted.
Here's Riccardo Melzi's visual narration of children in diverse and distinct religious settings across the country, illustrating his passion and love for photography in the culturally colourful land of India. From Nandgaon, Vrindavan, Barsana to Varanasi, Riccardo was drawn to the pivot of religious grandeur accompanied by his camera.
Photo Credits : Riccardo Melzi
Words By : Leher
Born in Milan, Italy, Riccardo Melzi's work is focused in the area of graphics and communication. His first visit to India made him fall in love with the country, also nurturing his passion for photography. In 2014 he exhibited a reportage on the Maha Purna Kumbh Mela of Allahabad (UP) at the Bergamo Historical Museum, meeting a good audience and criticism. His adoration about social, economic and religious issues related to Indian society, led him to create his first photo book on India titled Non conoscerai altra terra ("You will not know any other land"). Today he deals with fine art printing, photo editing and organizing photographic exhibitions.