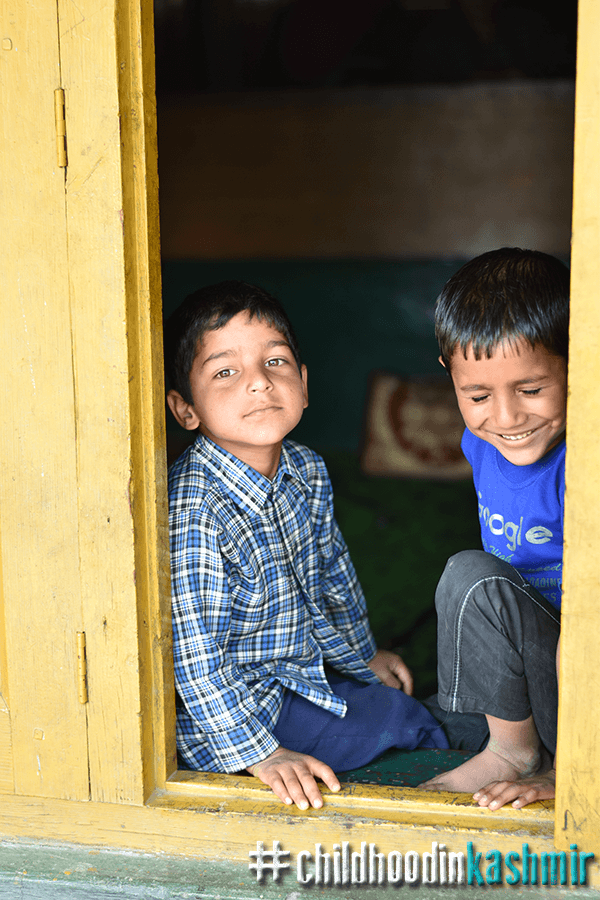 #Childhoodinkashmir – Tanzeel Rehman Najar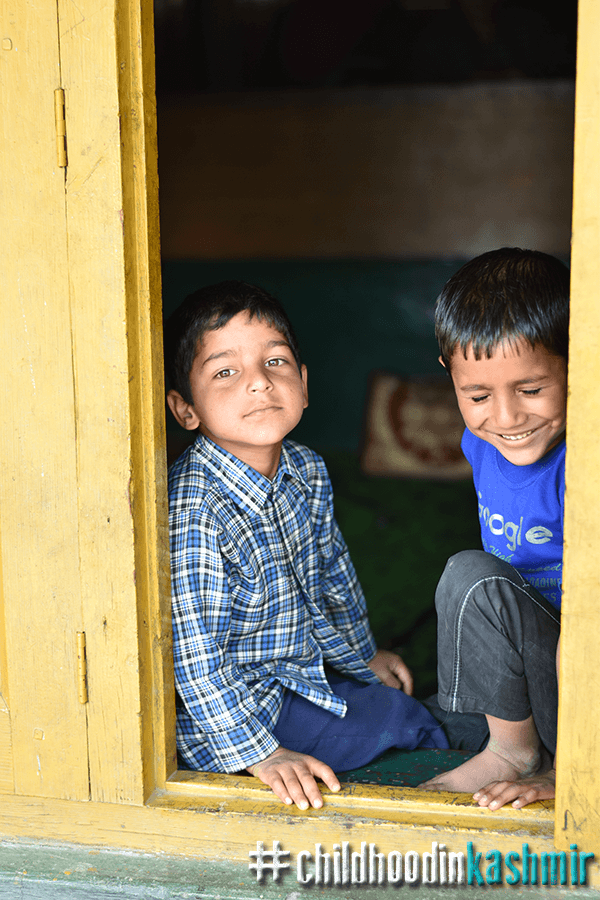 Tanzeel spread out his little arms and pretended to fly around when I asked him what he wanted to be when he grew up. "Pilot! I want to become a pilot," he said with a grin on his face. Tanzeel is a student of 1st standard at the Government Primary School in Mujpathri, a small hamlet in the district of Budgam. It is a co-education system which facilitates education from 1st to 5th standard and has a total strength of 70 students. Bilal Ahmed is the only teacher who manages all 70 students. He revealed that few of the students come to school only because they get free meals to eat during the school hours – such is their financial condition. Tanzeel has an elder brother who studies in the 6th standard and 3 sisters who do not and could not go to school because they belong to a poor household. His father works in the farms to sustain the livelihood of the family, while his mother is a homemaker. When asked what he liked to do in free time, he said he loved playing with his friends. He pointed his finger towards another boy standing at a distance and said, "He is Rizwan! He is my best friend and I love to play with him the most." "What do you like to play?" I asked. "Kho- Kho and football," Tanzeel said in excitement and exchanged a mischievous smile with Rizwan. "But I don't like it when I couldn't get to see him because my mother doesn't let me step out of the house during curfews. The school shuts down then and I don't meet him for days. I don't like to play football without him," Tanzeel added. These are the children of conflict, I thought to myself. The same little boy who dreams to be a pilot someday has a childhood revolving around sudden shutdowns, violence and curfews.
Photo Credits : Aamir Wani/ Kashmir through my lens
Words By : Aamir Wani
Aamir Wani is a Kashmiri photographer and poet. Popularly known as Kashmir Through My Lens, this is his attempt to demistify the often misconstrued and misrepresented facets of Kashmir and Kashmiriyat by sharing these touching stories with the world.