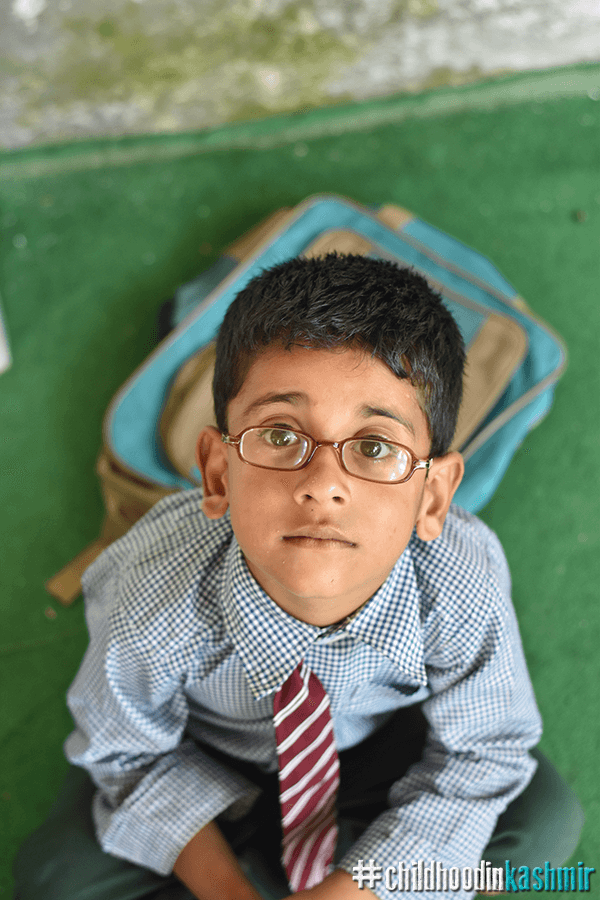 #Childhoodinkashmir – Affan Shafi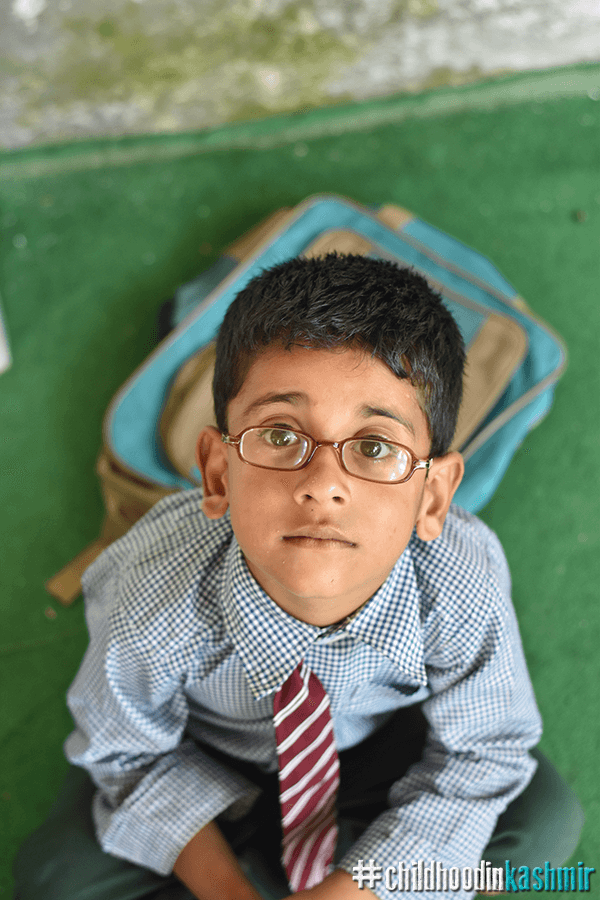 On the outskirts of Srinagar, there lies a government primary school in Dardkhover with a total strength of 47 students. Mr. Bilal is one of the two teachers who manage the students altogether. One such student is Affan Shafi who belongs to Dhara village of Harwan. He is a Kindergarten student and has a baby brother who is less than a year old. His father works as a labourer to make ends meet and to provide Affan with good education. Affan is very shy and reserved. He kept blushing and smiling for every question. But he did answer profoundly when I asked him what he wanted to be. He looked up with his dreamy eyes and said,"Doctor!" – and then with that blush on his cheeks, he looked away shyly. Affan's mother is worried about his weak eyesight. She said that his eyesight has been weak since birth and that has created many problems for him while growing up. She hopes that his eye condition doesn't get worse than this. Little Affan likes to study and complete his homework when he gets back home. His school is situated among the peaceful Zabarwan mountains of Kashmir, which has lent a calm environment to the school. It is an irony though, how serene and peaceful these village areas look, yet there is so much turmoil and pain in the air. Little children like Affan, when get exposed to such unpredictable situations, not only does their routine life gets affected, but their battle with emotional imbalance starts then and there.
Photo Credits : Aamir Wani/ Kashmir through my lens
Words By : Aamir Wani
Aamir Wani is a Kashmiri photographer and poet. Popularly known as Kashmir Through My Lens, this is his attempt to demistify the often misconstrued and misrepresented facets of Kashmir and Kashmiriyat by sharing these touching stories with the world.