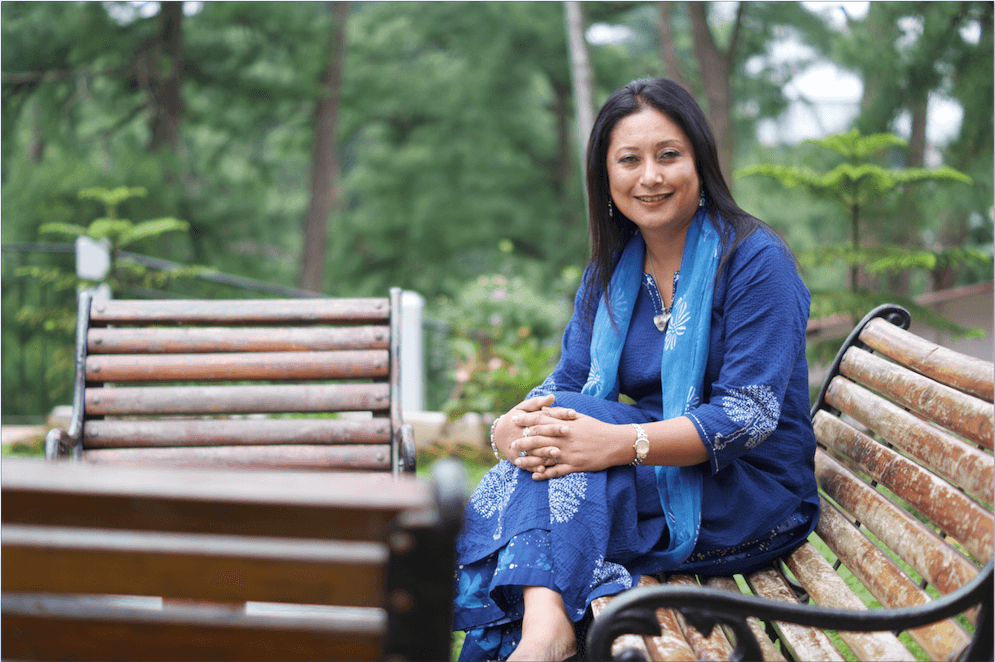 On Child Trafficking In NorthEast India And The New Bill – In Conversation with Hasina Kharbhih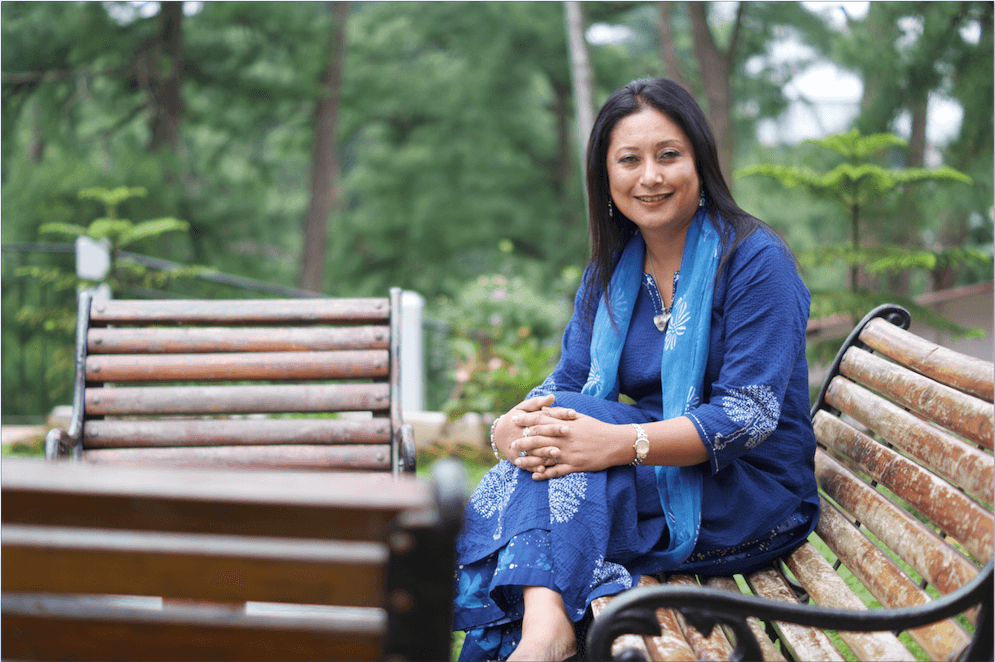 Human trafficking is the third largest organized crime violating basic human rights, with no specific comprehensive law to deal with it. On February 28 this year, the Union cabinet approved the Trafficking of Persons (Prevention, Protection and Rehabilitation) Bill, 2018. This bill proposes allocating courts in every district for fast trials, creating a rehabilitation fund for survivors and protecting those who have been rescued from traffickers, amongst other things.
Trafficking is rampant around the world and the state of the northeastern states of India is akin to the rest of the world. The region's proximity to countries such as Nepal, Bhutan, Bangladesh, Myanmar and China, makes for an easy passage for organized human trafficking to continue unabatedly as a lot of youth and children migrate to and from due to poverty and lack of employment opportunities.
Shillong based social entrepreneur Hasina Kharbhih, a potent voice on human rights and trafficking, and also a well-known face both nationally and globally, has contributed many years on issues of anti-human trafficking, child rights, substance abuse and health care among women and children in the Northeastern states of India. The founder of Impulse NGO Network, a key player in preventing human trafficking in the region, stands as an exemplary model of change, bringing together different actors to combat cross-border trafficking of children.
At a time when the Trafficking of Persons (Prevention, Protection and Rehabilitation) Bill, 2018 is under media and public scrutiny, Sanskrita Bharadwaj on behalf of Leher, speaks with her to understand the real impact this bill would have in thwarting child trafficking.
Excerpts from the interview:
1. Could you tell us about the Impulse Model?
The fight against human trafficking can't be achieved single-handedly which is why we collaborate with the government, law enforcement agencies, the judiciary, civil society organizations and the media. All this comes under the Impulse Model. This is to build a strong anti-human trafficking network.
Our work stands on two pillars: First is Impulse NGO Network which was conceptualized in the year 1987 and has since then played a significant role against human trafficking; the second is Impulse Social Enterprises which aims to promote local artisans and create sustainable livelihood through its brand Impulse Empower, that helps prevent unsafe migration which often leads to human trafficking.
2. Illustrate how successful your work has been on the issue of human trafficking in the area?
I would like to talk about the issue of rat hole mining in the state of Meghalaya. This kind of mining is an age-old method where pits ranging from 5-100 square meters are dug into the ground to reach a coal layer. These tunnels are so small and narrow that only the size of a child can squeeze through. These child miners spend hours crouched inside the dark pits, struggling to breathe in the sulphur-rich air while collecting coal. This type of labour poses a threat to human life and to the local environment.
For the past twenty years, Impulse NGO Network has been addressing the issue of human trafficking and nine years on child labour in the rat-hole coal mines of the Jaintia Hills district. We have conducted several studies to investigate and report on forced labour in the mines of Meghalaya. Based on these researches, it has been estimated that approximately 70,000 children were employed in the rat-hole mines. Most of these children hail from the neighbouring countries of Bangladesh and Nepal. Impulse NGO Network has helped rescue about 1,200 children from these mines.
However, in due course it that was observed that the rescued children were soon replaced with new recruits. Due to government apathy and protracted reluctance to address the issue, INGON was compelled to file a Public Interest Litigation (PIL) in the National Green Tribunal. Subsequently, the National Green Tribunal passed a directive on April 17, 2014, banning rat-hole-mining in the state of Meghalaya.
3. The Cabinet recently approved the Trafficking of Persons (Prevention, Protection and Rehabilitation) Bill, 2018. What are your views on the same?
Every bill that comes in place requires action on the ground and they also need a directive to make the bill a reality. I met Ms Maneka Gandhi recently and we submitted our initiatives. I proposed the Impulse Model's The Impulse Case Info Centre Software which I believe will go a long way for healthy dialogue and especially repatriation of trafficked victims cross border and within the country about the protection on human rights in South East Asia. It's a one window platform to ensure the implementation of the bill is done in a more progressive manner with a tested methodology.
4. Who are the different stakeholders in a community that help build a robust child protection network? How do these work in tandem to ensure children are protected?
If you're talking about a robust mechanism on the ground, the most important institutions who are engaged in child protection starts with both the private and the public. The law enforcement is the first entry point when it comes to crime being reported, and then comes the social welfare department that looks at all the prevention measures to ensure that the crime is being registered and is being looked at. Then the institutions which work with awareness initiatives in schools must ensure that child protection is being provided as per the law. Above all we need parents to be more sensitive. Institutions also need to make sure that the parents are roped into initiatives.
5. What do you believe are the root causes for trafficking in Northeast India?
Human Trafficking happens globally, there are no boundaries or nationalities when it comes to it. It's a global phenomenon, not only happening with children in Northeast India.
6. What are the challenges that you've faced?
We don't just work in Meghalaya but we work in all the eight northeastern states including North Bengal and three other countries—Myanmar, Nepal, Bangladesh. There isn't enough reporting on issues here, which is why we came up with the Impulse Model Press Lab. I think the media plays a powerful role in spreading awareness about human rights issues. In some cases, they play an important role in spotting missing people through investigative reporting which demands prompt action from the authorities. By bringing issues to the fore—journalists can expose problems of women and child trafficking
7. How does irresponsible reporting affect survivors?
Bad practices of reporting on human trafficking can be damaging to survivors. Sensationalist reporting, insensitive commentary, falsely depict individual stories…It could intensify trauma.
8. Which countries do you think have been successful in combating trafficking for children? How and why?
There are "good practices" being implemented in different countries but scalability of these "good practices" can only be ensured if there is convergence of stakeholders that hasn't happened globally. Child Exploitation and Online Protection Command (CEOP) in the UK is a very good initiative. It has been internalized in terms of the government adapting the whole procedure. Collaborations need to happen, one can't work in isolation.
Photo Credits : Unknown