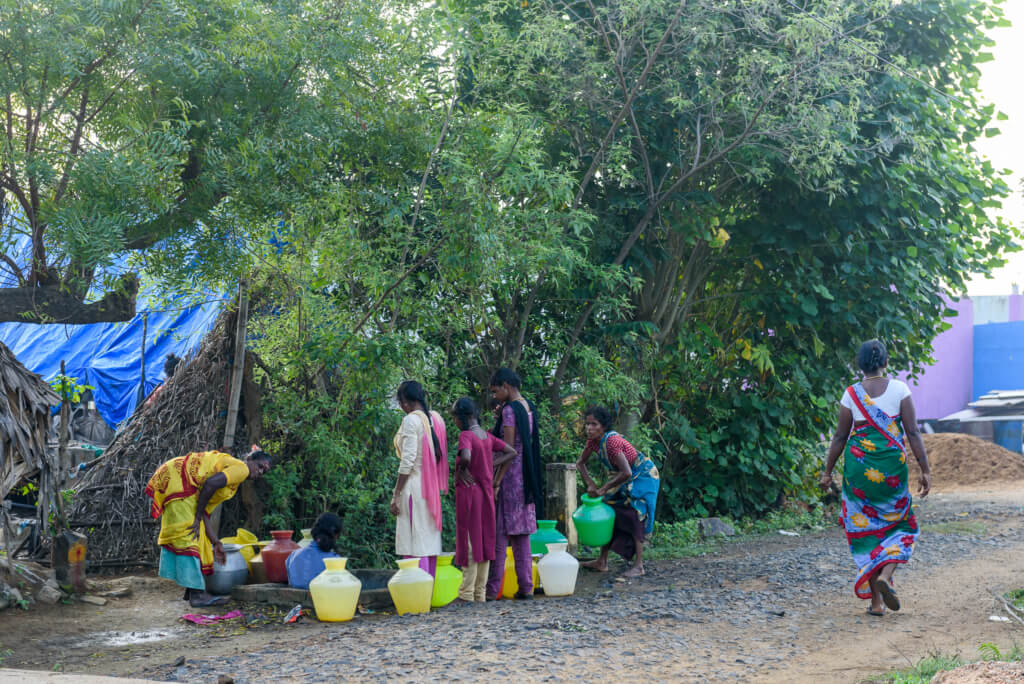 It is 7:30am on a Saturday morning. Colourful plastic pots line up around the only tap at the Irula tribal colony in Dargas, a hamlet in Thiruporur block of Kanchipuram district. The Irula tribe is classified as one of the six Particularly Vulnerable Tribal Groups (PVTGs) in Tamilnadu.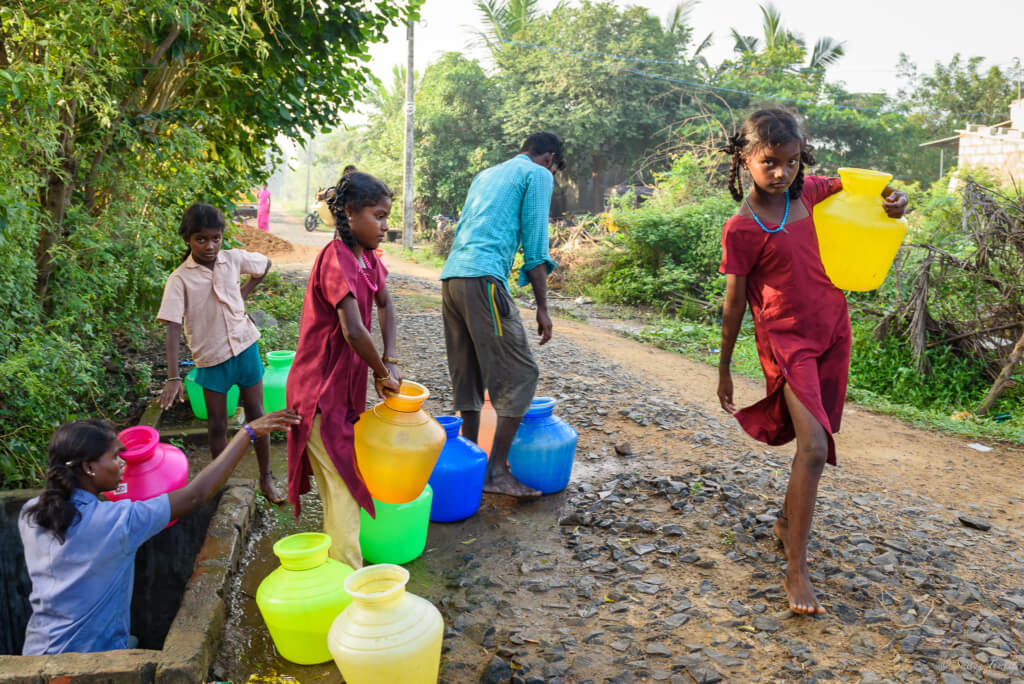 The single tap in Dargas hamlet supplies water to the entire community comprising 32 households. With just an hour or so of water supply, families take turns helping each other and filling their pots before the supply stops for the day. What they fill must last them the entire day, for all purposes.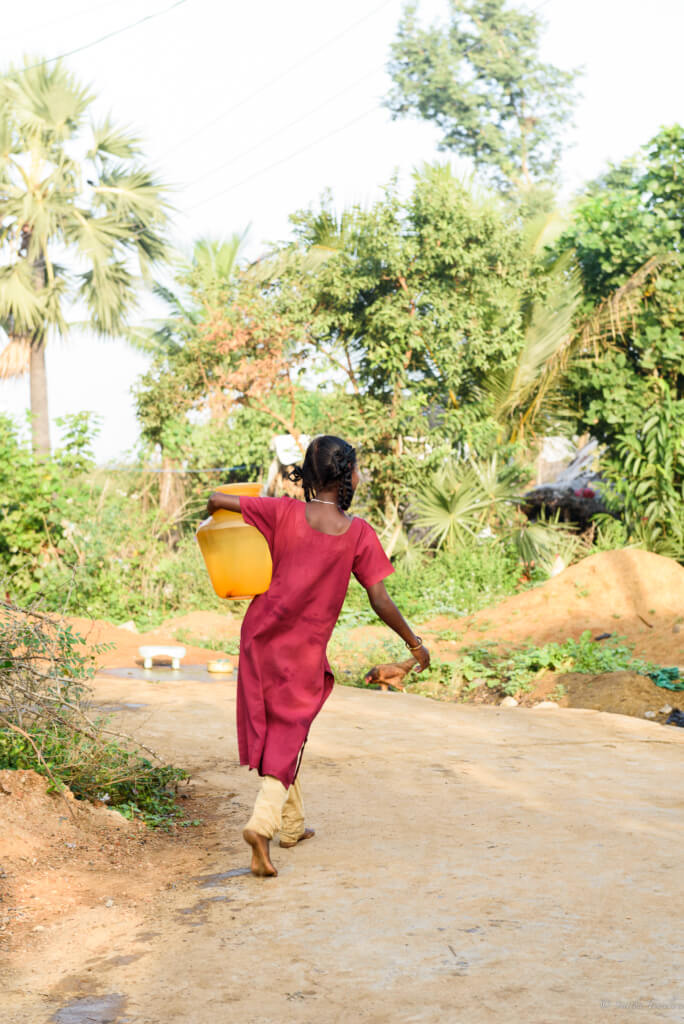 The tap is located below the ground level where it is connected to an underground supply line. A small underground tank surrounds the tap. Once the supply starts, children enter the arena! Before heading off to school, children help fill water everyday. Some enter the tank to fill the pot, while some carry the pots to their homes filling up larger vessels.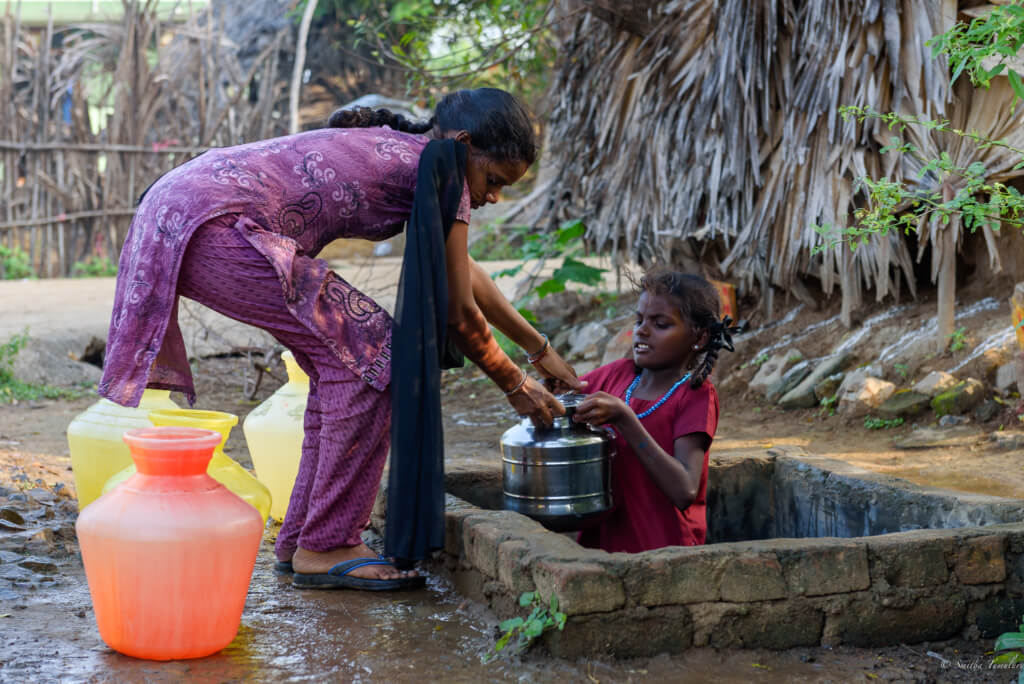 Luckily for the middle school children in Dargas, their school recently shifted to a location closer to their hamlet. The younger children in primary school catch a private mini-bus that comes to the main road half-a-kilometer away, on missing which they walk a couple of kilometers to reach their school.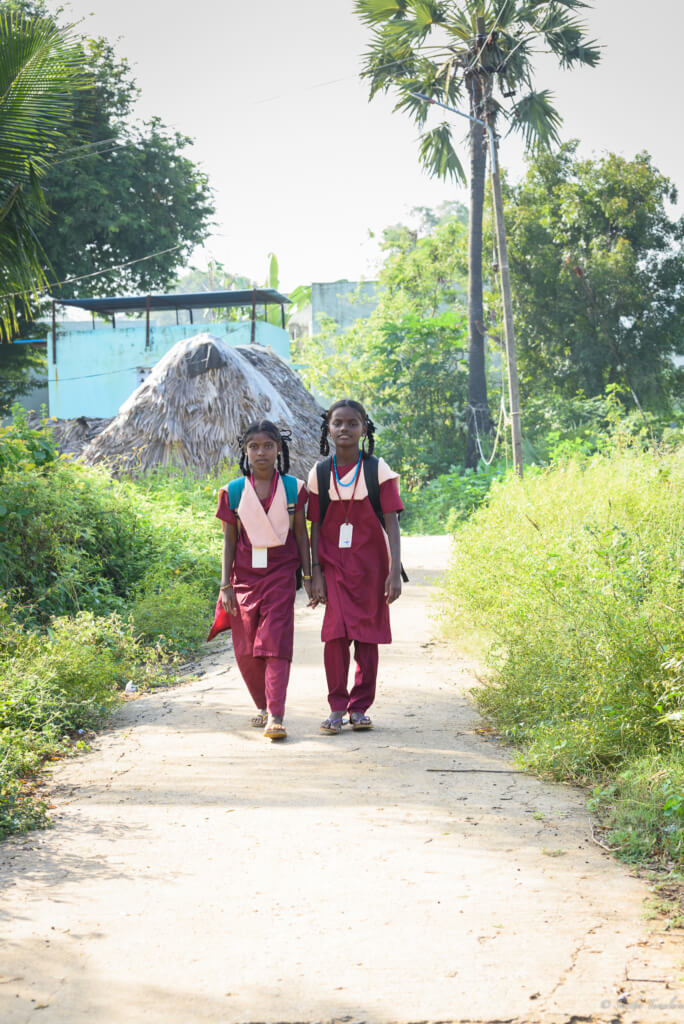 Despite children being enrolled in school, most do not complete schooling. Most children currently in school are first generation learners. Their parents are daily wage earners who depend on seasonal jobs on farms, at construction sites or other odd jobs to sustain. In comparison to others, children from extremely low-income groups like the Irulars of Dargas have to contend with meagre resources and inability of their parents to help them in their schoolwork.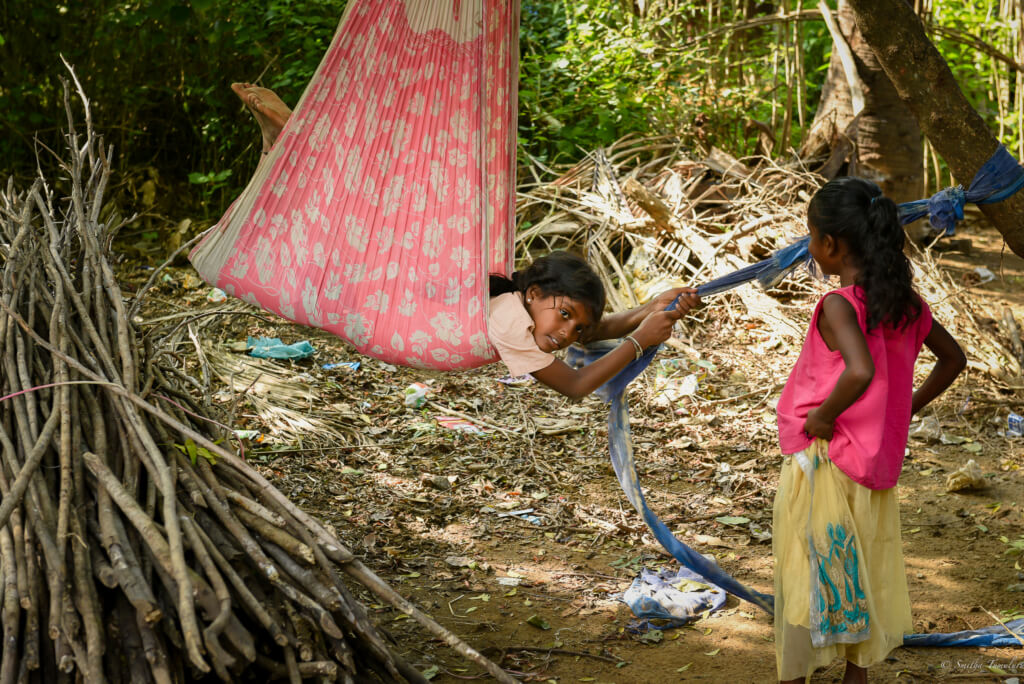 To bridge this gap, Aid India, a non-profit working to improve learning outcomes for children runs daily after-school classes for primary and middle school children to support them in their learning. Motivated volunteers from the same community are trained to tutor the children. The classes happen in the open, where children learn English and Math. They also take part in weekly 'Tinkering lab' sessions where they learn basics of plumbing, cycle repair and cellphone repair.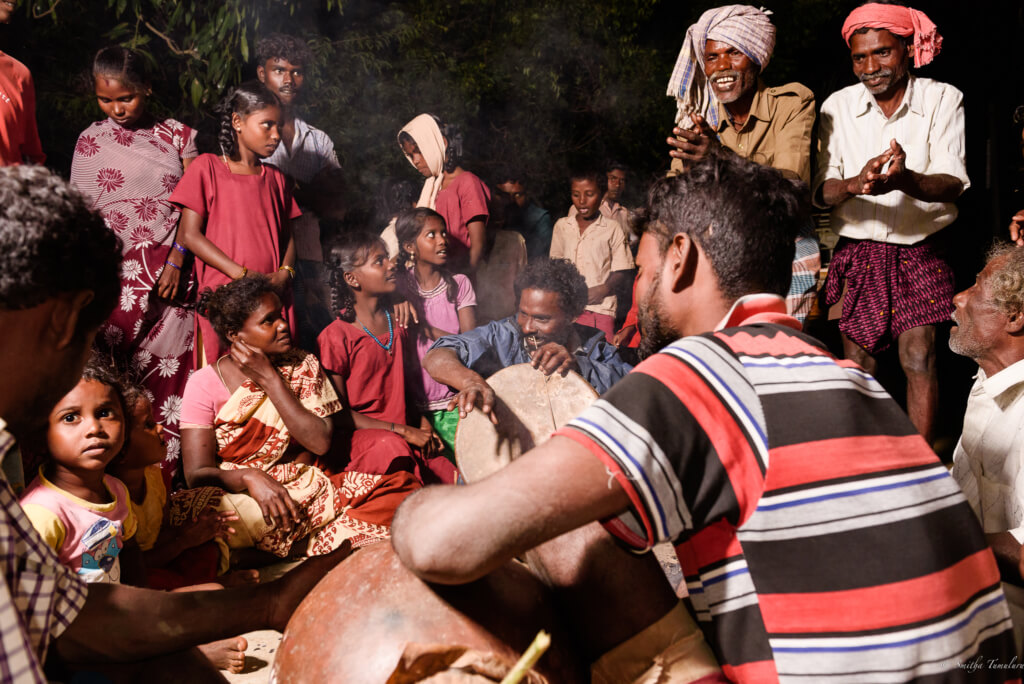 As yet another day draws to a close, the Irulas of Dargas take recourse to tradition by making music. A bon fire is lit to warm up the membranes of their traditional instruments. Soon the entire community joins in. As adults take turns to sing impromptu songs teasing someone around them, the children join in the chorus repeating after them. With all troubles forgotten, the singing and dancing continues until late into the night. The children are active participants carrying forward a valuable part of their culture.