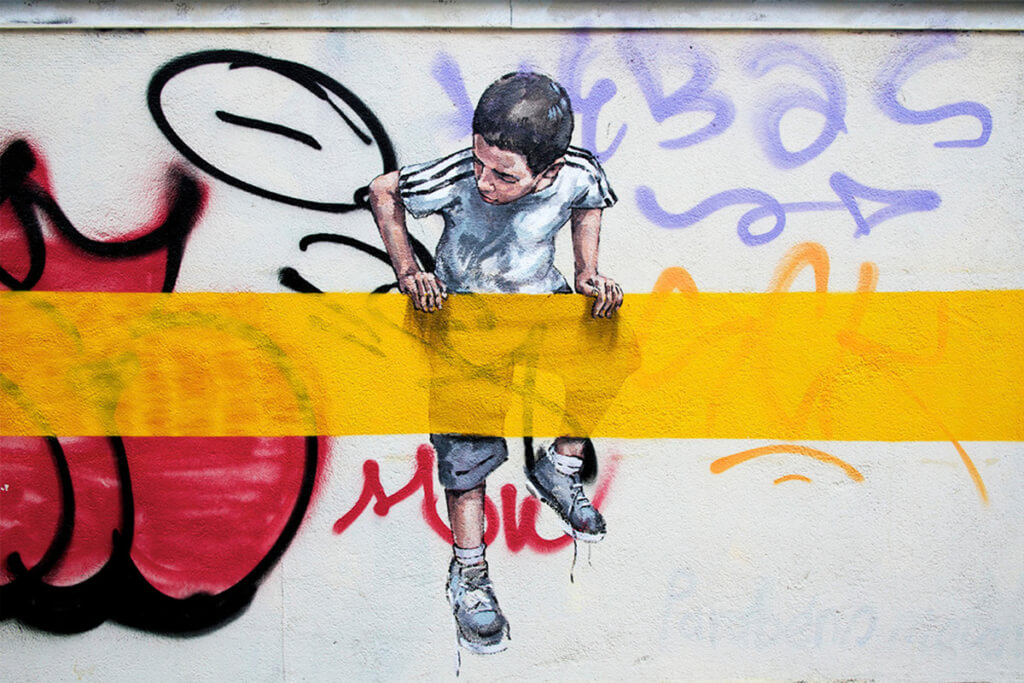 "A wall is a very big weapon. It's one of the nastiest things you can hit someone with," said Banksy, one of the world's most iconic, anonymous graffiti superheroes, who uses his art to speak for this generation.
The street and its walls have long been a place to advocate and express personal, social and political opinions. From the historic role it has played as a meeting point for revolution, in the last few decades street walls has become the place, the medium and the message, increasingly being used as a tool for collective expression.
In times of public dissent and dismay, here's looking at 5 artists across the world who use art to protest against the plight of children across the world.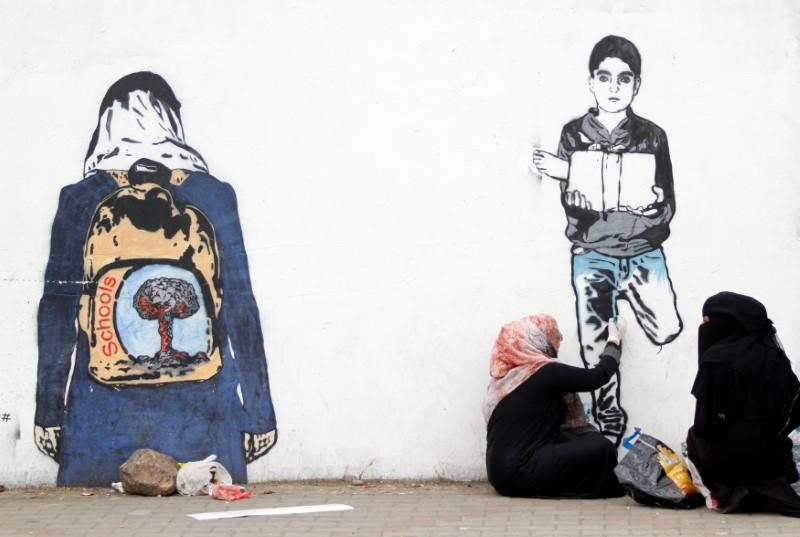 Haifa Subay depicts the cost of war, trying to bring the attention to exploitation of children and women in Yemen. "I wanted to send a message of peace, a plea to stop the fighting and alleviate the suffering caused by the ongoing war," Subay told VOA from her home in Sanaa. Through her murals, one can see a mother protecting a malnourished child, a boy holding a leg he lost in a landmine, a child closing his ear with one hand and crying, amongst many others, all termed as #silent_victims. Subay's art campaigns talk about the humanitarian and social consequences of child marriage, child soldiers amongst other issues. Initially, when she took to street art, most people were surprised seeing a woman raising her voice against the brutalities of war, but now she is slowly gained acceptance and hopes that peace in Yemen will eventually prevail.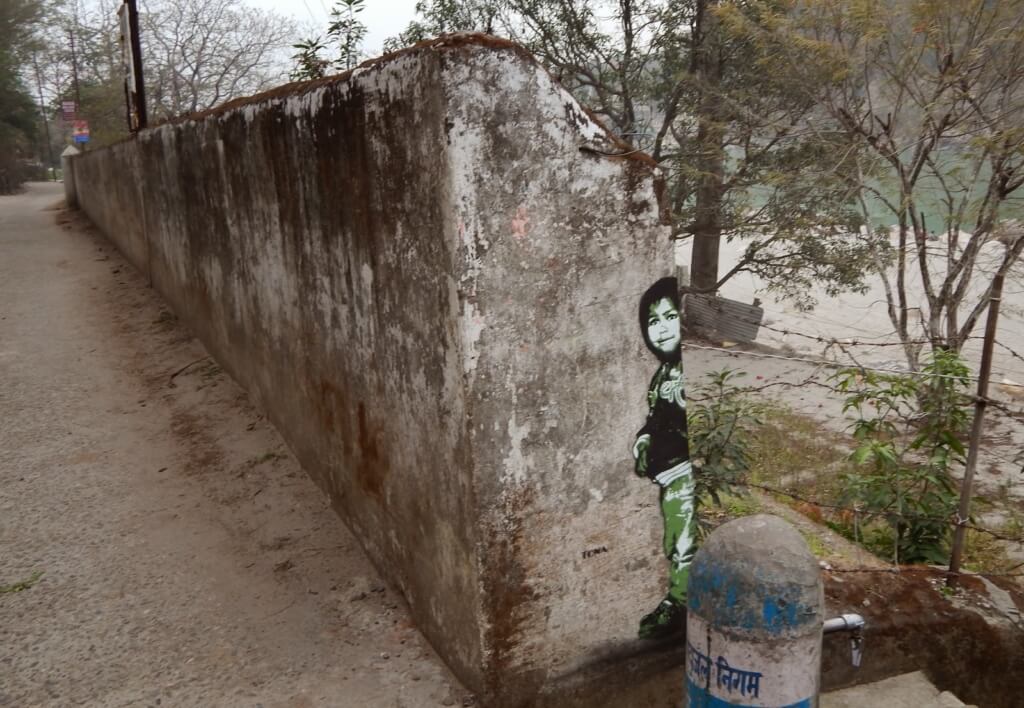 Happy children peeping out of street corners and being playful is the signature style of anonymous artist Tona. From Hamburg, Germany, Tona's work is not limited to his country, instead, can be seen in many Indian cities such as lhi, Mumbai, Hampi, Puducherry, Chandigarh, Visakhapatnam, Vashisht, Varanasi, Rishikesh, Kochi and Varkala. Contrary to the grim situation of the world, Tona's work depicts the cheerful side of childhood. His motivation is to create a "dreamy, sensual and emotional perspective" to counter the cynical perception that "people are blinkered" and that the world is "unfair, mean and brutal", he says in an interview with Scroll.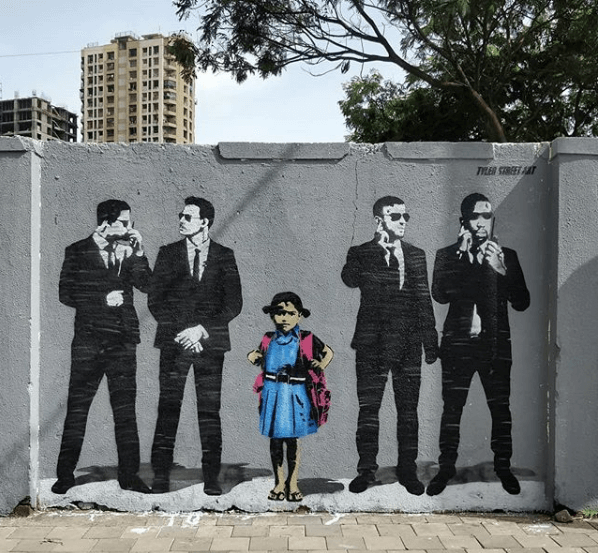 Inspired by the work of Banksy, this anonymous street artist from Mumbai has bold and quirky takes on contemporary issues seen through his work on the abandoned walls of the city. "I work on topics that matter to common people. There are those who write letters to governments to solve issues, others write articles on news platforms," Tyler told News18. "I create graffiti." While covering a host of social issues, Tyler talks about the plight of children through Little Girls, which addresses the safety and protection of girls. "This one is actually an adaptation of a classic 1964 Norman Rockwell painting called "The Problem We all Live With". The painting became a symbol of the Civil Rights movement in the US in the 60s. "To me, it has always reflected that little girls need to be protected by those in authority for their safety and rights to be ensured. I revisited the painting because in over five decades, nothing has changed. Little girls still need to be protected," said Tyler in an interview to News 18.
4. ERNEST ZACHAREVIC, LITHUNIA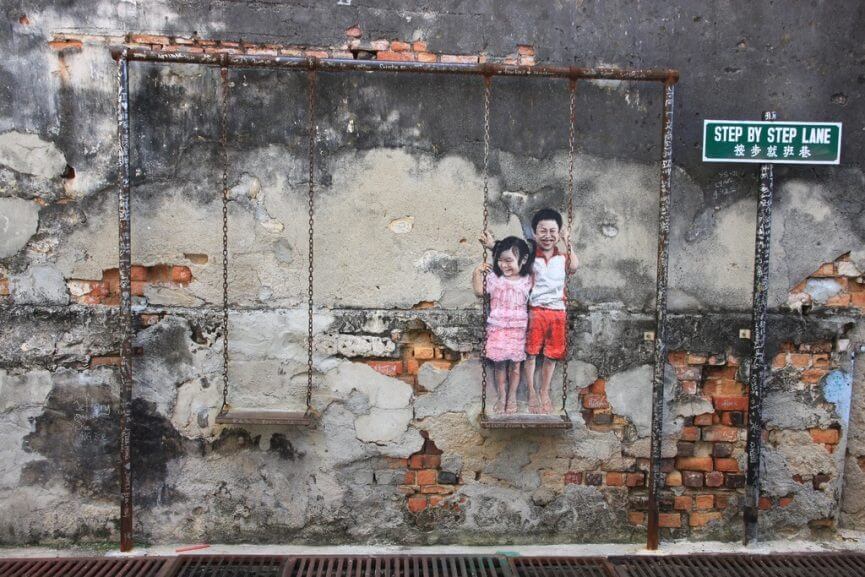 This Lithuanian artist uses architecture, communities and cities all over the world to create art that intervenes with its urban surroundings (and it's people). His works, including the famous, Little Children on a bicycle, are reflective and provocative, depicting introspective ideas on culture, childhood and the characteristics of a community. "I see my work more like a simple moment capturing everyday life rather than an elaborate narrative. this seems to work best with the subject of childhood nostalgia, a subject which features often in my work," he says.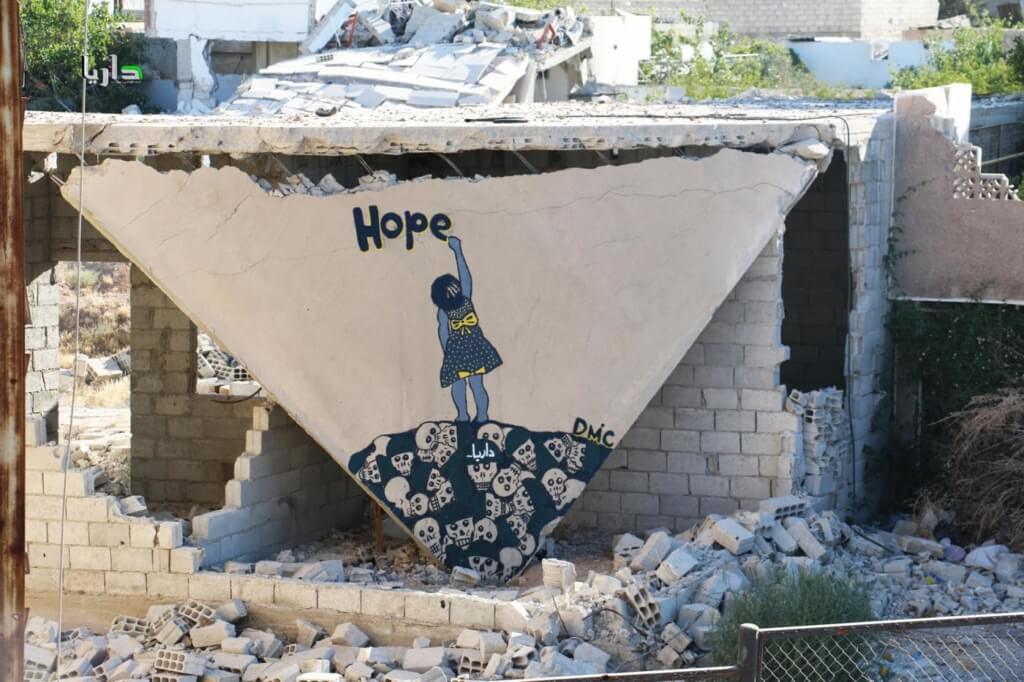 Abu Malik al-Shami is a 22-year-old rebel who's taking art to the front lines in his worn torn country- Syria. When the civil war was in full swing, al-Shami's street art brought a ray of hope to the community of Darayya. "After the first painting on Darayya's walls, I noticed the amount of happiness and optimism it spread on the faces of the blockaded people," al-Shami told the non-profit, Syria Direct. "It made me feel the value of my work, its positive impact." Back in 2014, his first mural to gain international attention depicted a young girl standing on top of a pile of skeletons to write the word "Hope" on a wall. A large chunk of his 30 murals, depict children, key characters of the ongoing war.
Al-Shami's artwork follows in the tradition of street artists like Banksy, but is also one example of the numerous Middle Eastern street artists who have used the power of art to make political statements.