Childhood has changed, and we need to change our approaches along with it," said Henrietta.H.Fore, UNICEF Executive Director in an open letter to children of the world.
As we enter a new decade, let's look back at some of those major events that reflect how 2019 was not the year for India's children, and reinstate our collective might to keep them safe.
1. CITIZENSHIP AMENDMENT BILL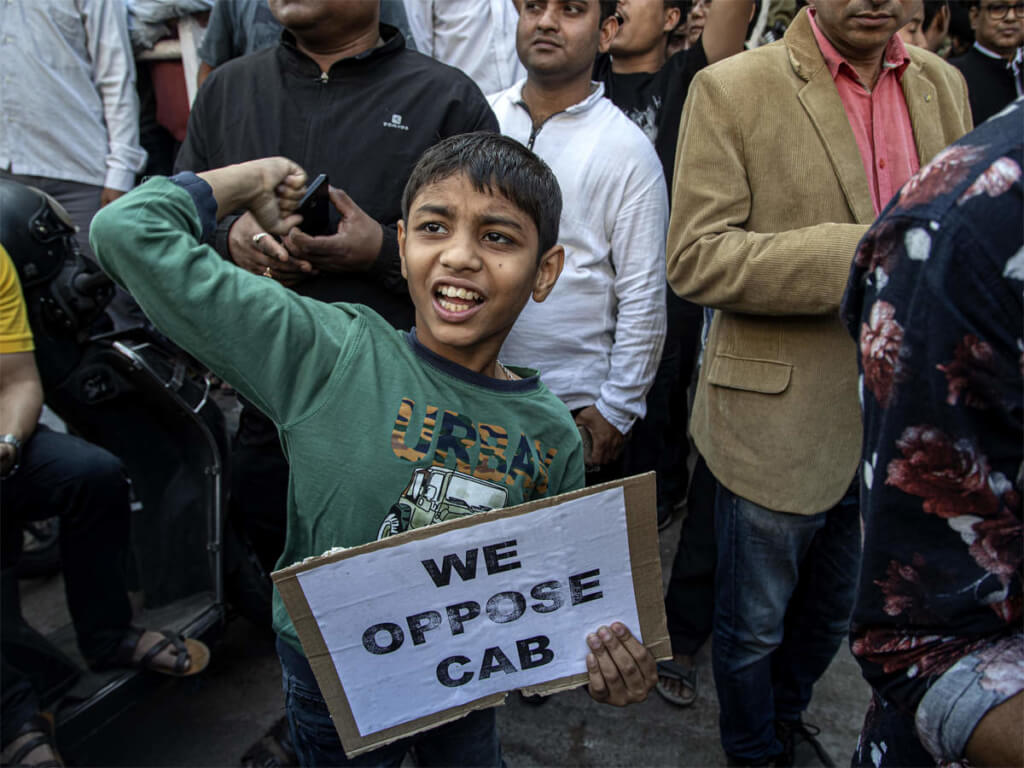 A Tibetan or a Rohingya child refugee in India is entitled to the Right to Education, just like any other Indian child. The best part of the constitution of India is that: One, it has envisioned all citizens as equal; and two, by ensuring that some fundamental rights are available irrespective of the national identity that the person holds- and that being non-sectarian, it has treated all non-citizens as equal; all legal refugees as equal; and all illegal immigrants as equal. And children of all these groups are respectively equal in respective circumstances. For, the Constitution has refused to dehumanize any child of any identity. All children have human rights and similar fundamental rights. But the Citizenship Amendment Act 2019 acts as a violation of the Constitution of India, pushing into a grey area, the rights of children.
2. CHILDREN FOR CLIMATE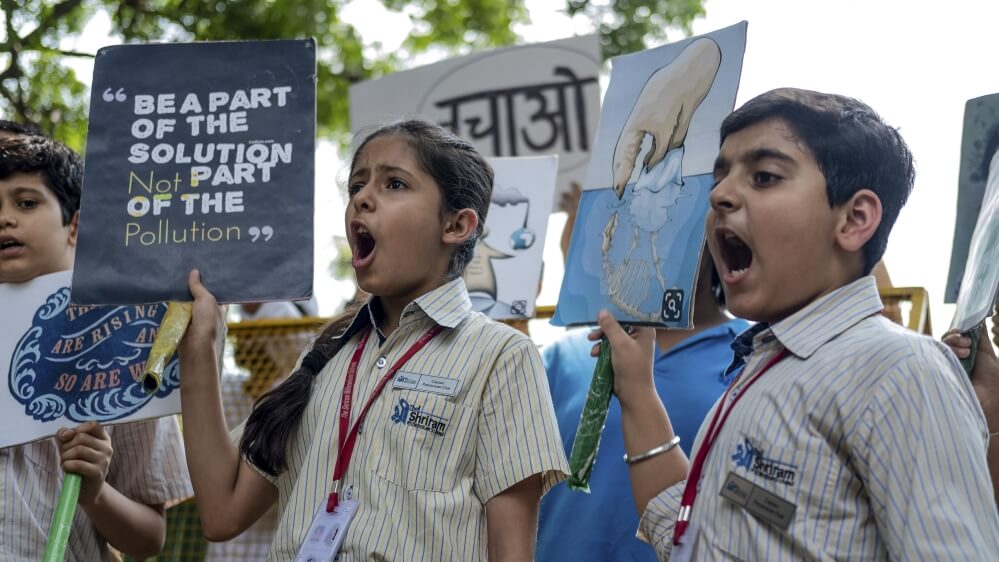 "I know many of you don't want to listen to us – you say we are just children. But we're only repeating the message of the united climate science", said Greta Thunberg who created a worldwide movement by going on strike and demanding climate action. In almost a year, children from 2000 cities across the world including India took to the streets joined the movement too.
3. RISING CRIMES AGAINST CHILDREN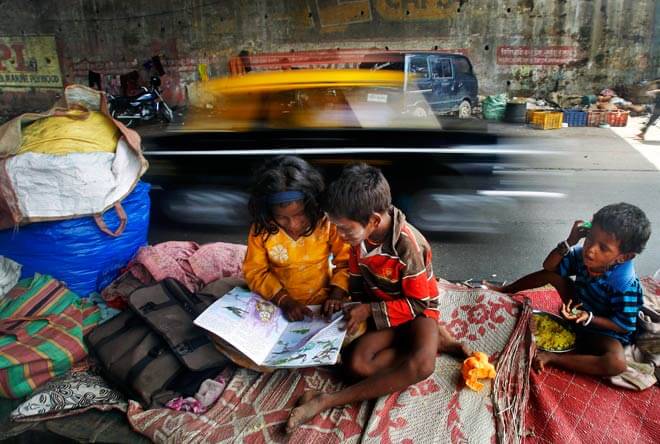 The much delayed NCRB data report revealed a grim situation for India's children. With 350 crimes committed against children every day, prevention of such crimes, and investment in child protection to build safe spaces and environments for children needs to become the focus in the coming year.
4. THE WATER CRISIS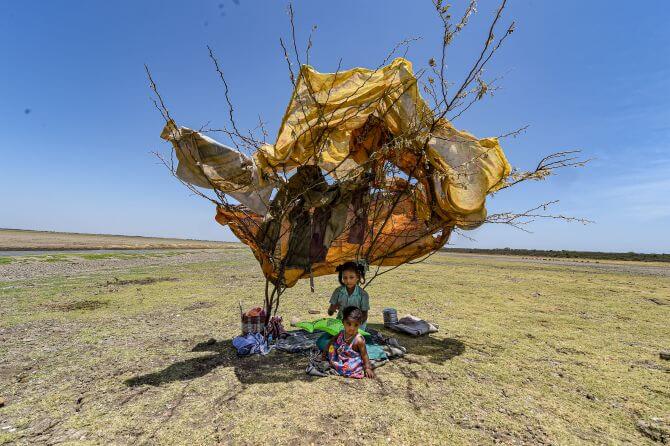 While Bihar and Assam were flooded, washing away homes and leaving children homeless, the water crisis in Chennai, led to schools being shut, forcing children to stand in long queues to fill buckets of water. Drought, hit places like Marathwada region so hard, that children went days without access to drinking water.
5. INDIA'S CHILDREN NO MORE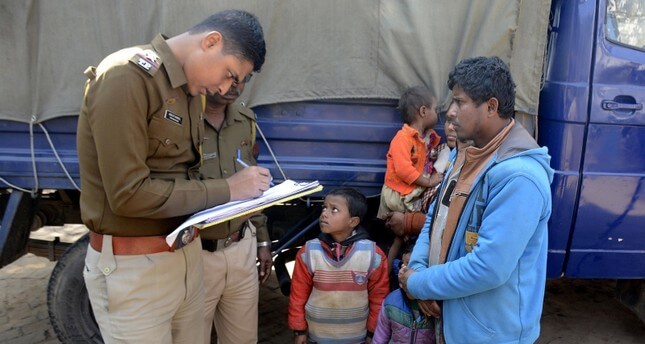 The citizenship of many of India's children and their families has come under a cloud owing to the recent National Register of Citizens (NRC). With no identity card, leading to no birth certificate, affecting school enrollments and no availing of other schemes and services, the discussion around NRC took it a step further by creating fear and insecurity, alleging children in Assam being stateless.
6. THE AIR POLLUTION EMERGENCY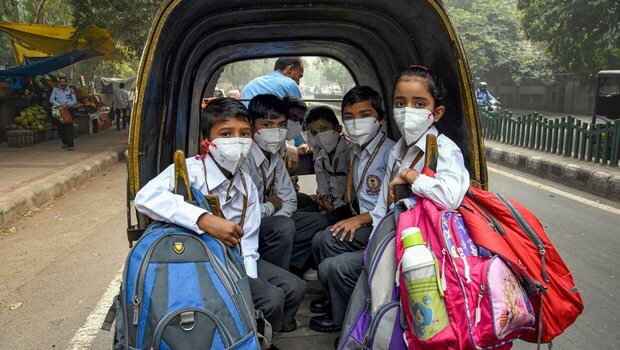 When Delhi's Air Quality Index worsened, wearing a mask and struggling to breathe clean air became the new normal. The pollution statistics analysed by India Today's Data Intelligence Unit found that the city's air was so toxic that children inhaled 10 cigarettes a day just by breathing. Elsewhere in the country, over 1 lakh children under the age of 5 die every year due to pollution, creating an air pollution emergency.
7. WHO IS FEEDING INDIA'S HUNGRY CHILDREN?
According to the recent figures by the Global Hunger Index report, just 9.6 percent of all children between 6 and 23 months of age are fed a minimum acceptable diet. India's child wasting rate is extremely high at 20.8 percent — the highest wasting rate of any country in this report for which data or estimates were available. Overall, India was ranked 102 on the list, below Pakistan (94), Bangladesh (88) and Nepal (73). How many more children will sleep without food for us to realise this should be priority?
8. BARRIERS TO INCLUSIVE EDUCATION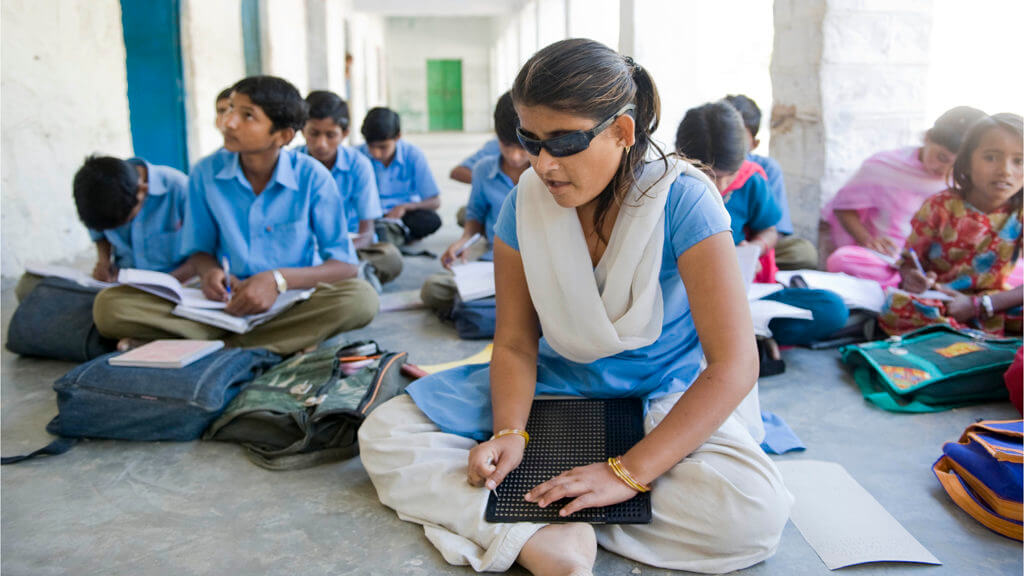 With hardly 0.7 % seats filled for children with disabilities in private schools in Delhi, our education system is clearly not inclusive for all children, leaving 5,647 of these seats vacant due to lack of applications. Will inclusivity for children remain a dream unfulfilled?
9. ARTICLE 370 & THE CHILDREN OF KASHMIR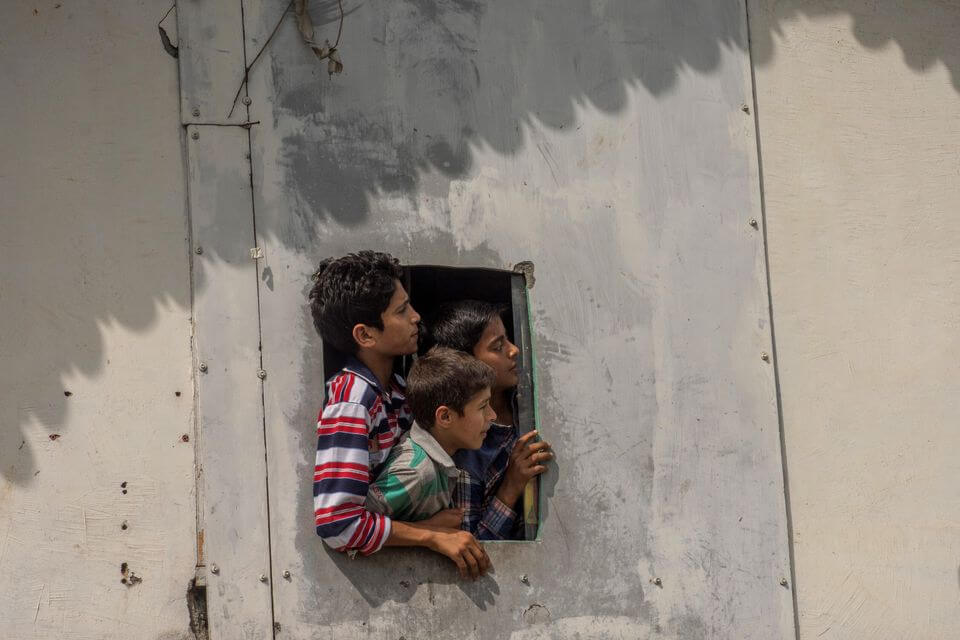 With the abrogation of Article 370 in Kashmir, children remained the most vulnerable and affected by violence in the troubled valley. Children remained away from schools, disconnected from their friends, confined to their homes and witness to daily violence. Caught in the crossfire,144 children under 18 years of age were picked up by police (children as young as 9-years-old were picked up under preventive detention) and detained ever since the lockdown.
10. THE 'WELL-BEING OF CHILDREN' INDEX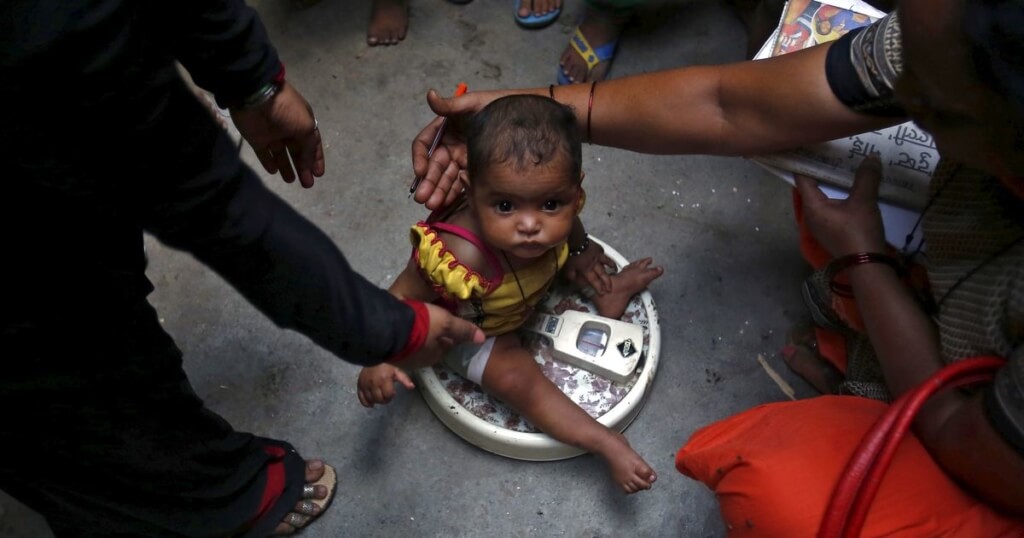 India ranked 113 of 176 countries on an index that evaluates countries on the well-being of children. India's rank was lower than Sri Lanka, Bhutan and China. The index evaluates countries on eight indicators to determine the wellbeing of children and teenagers (0-19 years): mortality among children under five years of age, malnutrition that stunts growth, lack of education, child labour, early marriage, adolescent births, and displacement by conflict and child homicide. Shouldn't this report be a wake-up call for India's priorities?
11. THE MISSING CHILDREN WEB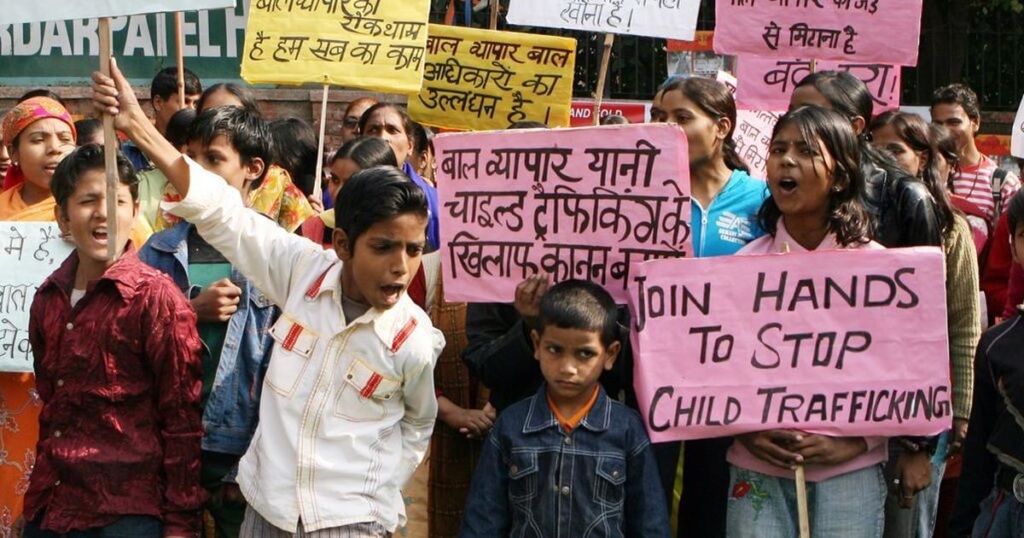 While Orissa was recovering from Cyclone Fani, at least 300 children from 3 districts of the state had gone missing. Despite several schemes and projects to protect children from trafficking, many children go missing without a trace, most often to never be found again.
12. GROOMING GIRLS FOR ABUSE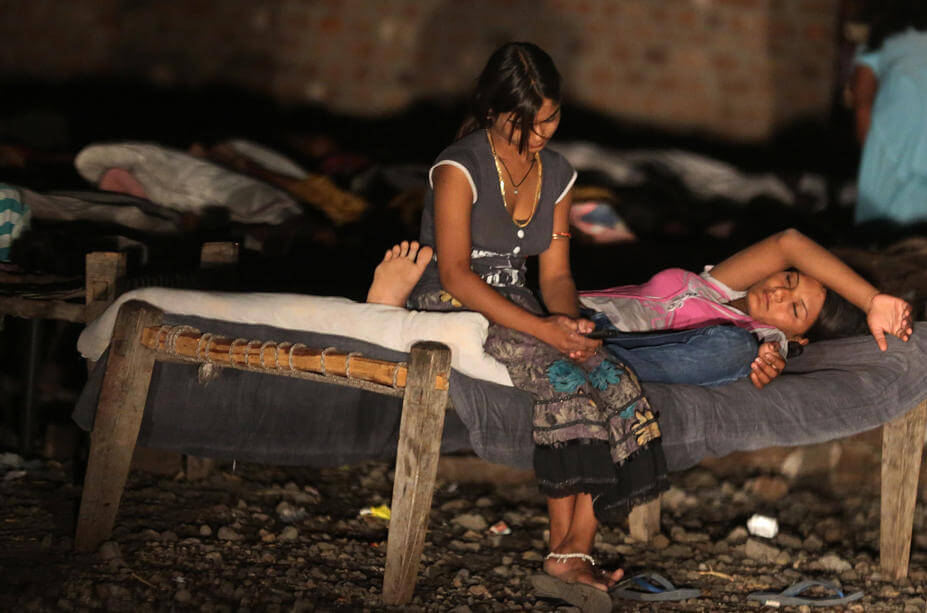 Poverty and caste discrimination mean that children in Sagar Gram, a village in Madhya Pradesh, are being groomed by their own families for abuse. In this village, where girls outnumber boys, girls are made to earn a living by becoming sex-workers at the age of 11 years. While the village passed a law of death penalty for anyone who rapes a child under 18, and a jail term for abuse of children under 18, the social customs make it difficult to follow the law. With a deep patriarchal culture in India, girls are often pushed into situations that are abusive and exploitative.
13. VICTIMS OF A RAPE CULTURE OR LOATHSOME PARENTING?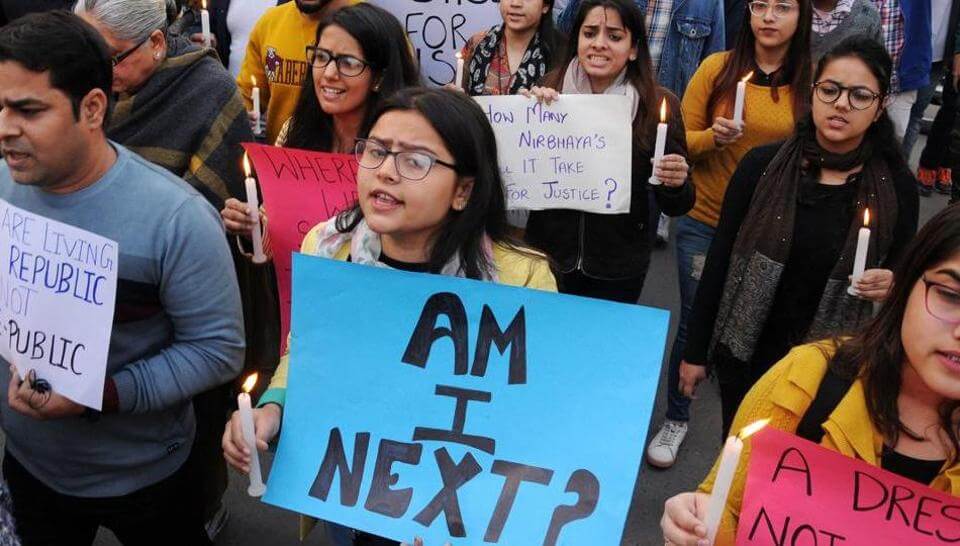 For two years, every weekend a 12-year-old was raped by around 30 men some known to her father, some not known, for money. Acting upon a tip-off from the child's school, the matter was taken up by the Child Welfare Committee who appointed a counsellor to talk to the girl. The girl was rescued and sent to a child shelter home for counseling and protection. Many cases of protectors turning perpetrators continue to emerge across the country, putting a serious threat to the safety and protection of girls, and the rape culture showing no sign of abating.
14. TEENS & TRAUMA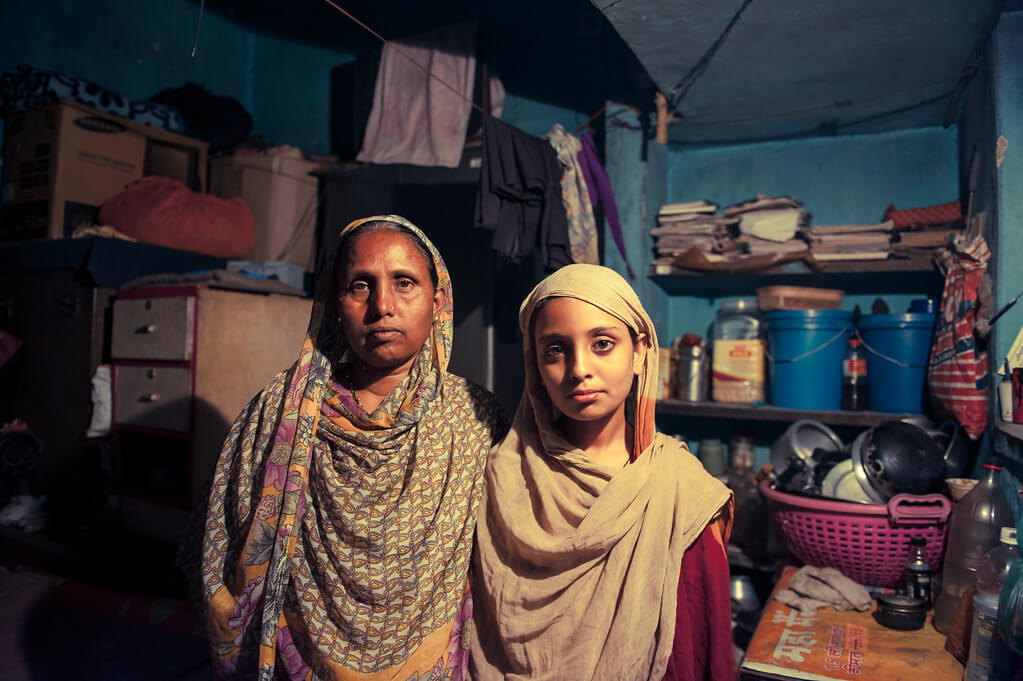 A 15 year old girl hung herself in her hostel room in Maharashtra, another minor girl in Tikamgarh, MP, was fed up of being eve-teased and committed suicide, a class 11 boy in Ludhiana killed himself due to mental harassment in school despite being a bright student…these are only a few of the cases that reflect how young Indians are grappling with anxiety, depression and other mental health problems that need prevention and early intervention.
15. DEATH BY ENCEPHALITIS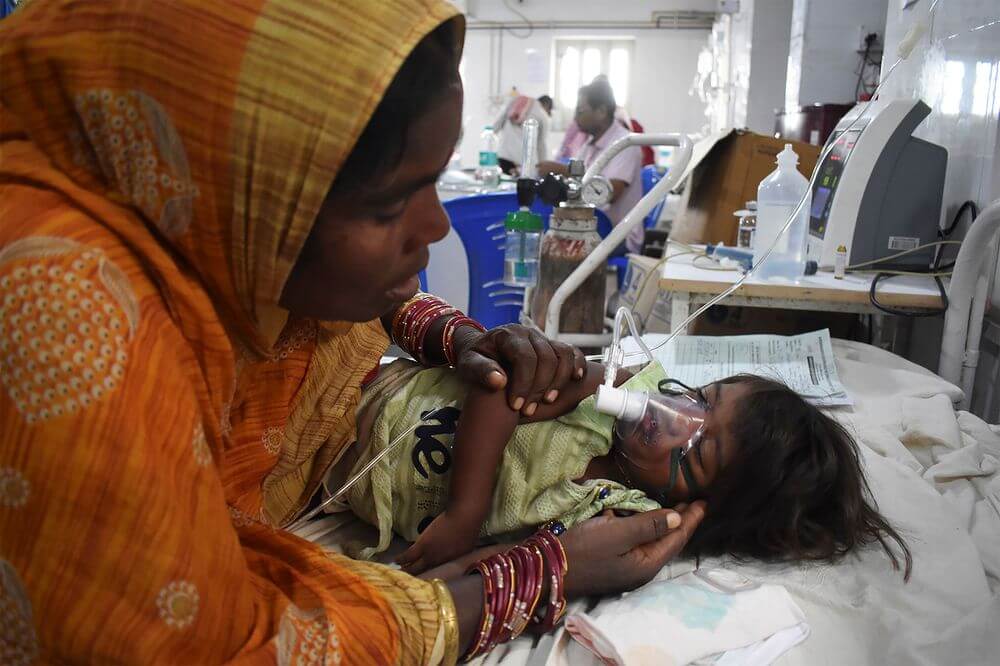 In June this year, an encephalitis outbreak in Muzzaffarpur district, Bihar, resulted in the hospitalisation of 672 children, and the death of 162 children. While the primary cause has been attributed to natural toxins in lychees (a fruit grown abundantly in the region), a study initiated by the Government, indicated the root cause as a link between acute malnutrition amongst the children and the fruit.
16. LOOPHOLES IN THE POCSO ACT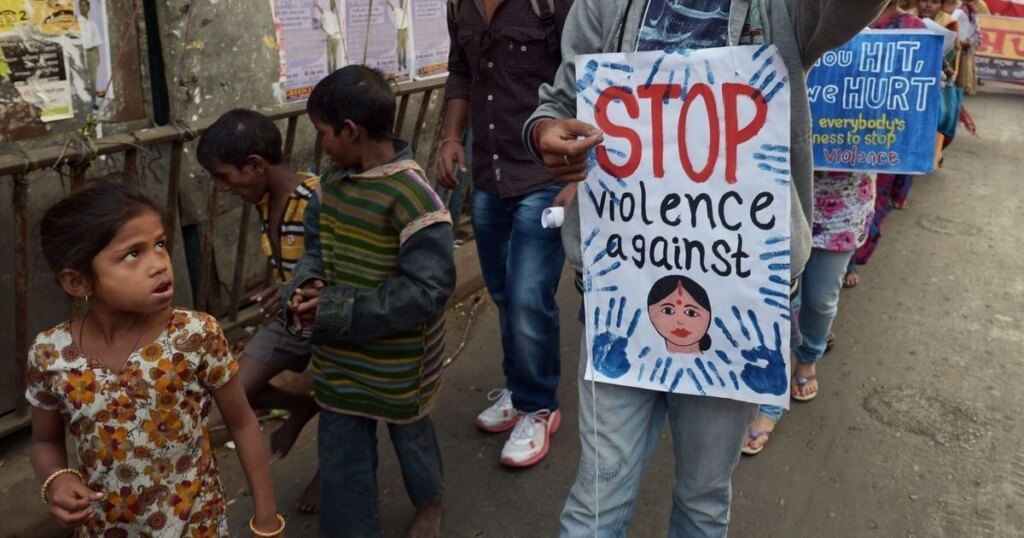 Including death penalty as punishment as part of the Protection of Children from Sexual Offences (Amendment) Bill of 2019 was a step that could potentially weaken the act, reducing the number of cases reported and the possibility of the murder of the victim. Further, there has been no amendment to provide for compensation of victims, and no strong solution for reducing pendency of cases. In 2016 according to the NCRB Data, 36,022 cases were recorded under the Act, of which 89 % cases were pending trial. This clearly indicates that the loopholes in the Act were not addressed.
17. BUDGET TOO LITTLE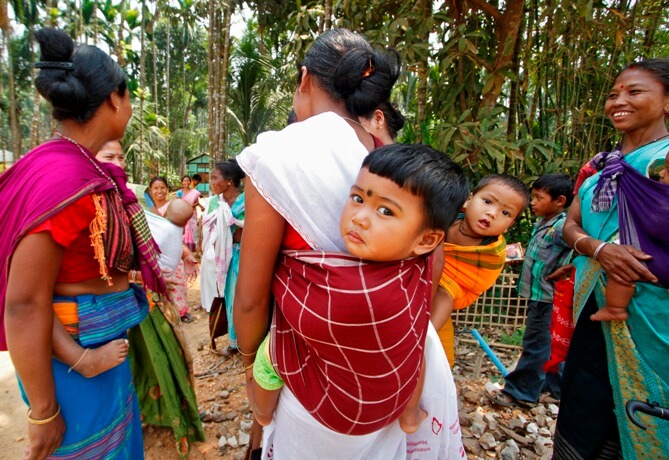 A meagre 0.5 % increase in the budget for children that is less than the low share of 5% that the National Plan for Action for Children had recommended, shows that prevention of child protection violations amongst children, is not a priority. In a trillion-dollar economy, the share of children in this budget stood at a mere 3.2%. Another cause of worry is the cut back in allocations to schemes that deal with the ordeals of child labourers, as per the budget analysis by HAQ.
18. WHATSAPP, VIOLENCE & SCHOOL TEENS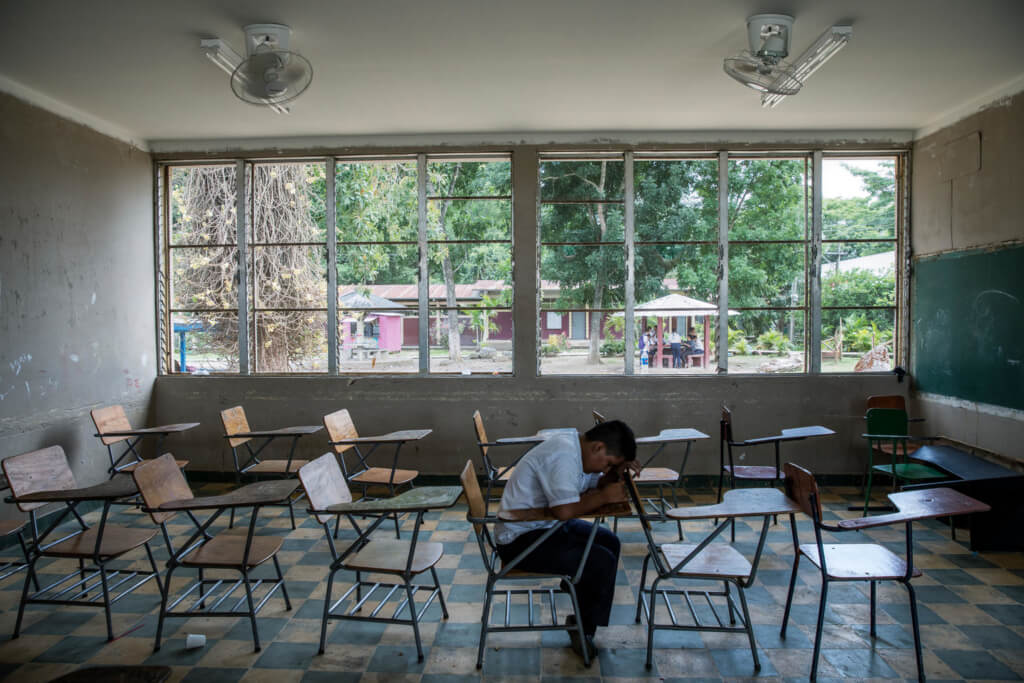 Eight Mumbai students were suspended from an International Board school for the horrific content on their WhatsApp chats: sex, violence, homophobia. The chat transcripts amongst the teenage boys is an alarming reminder of the widespread use of violent and sexually explicit language in popular media, especially online. Young girls and boys are highly influenced by what they read, hear and watch, making it imperative that parents monitor the content children should be exposed to.
19. CHILDREN OR WEDDING PLANNERS?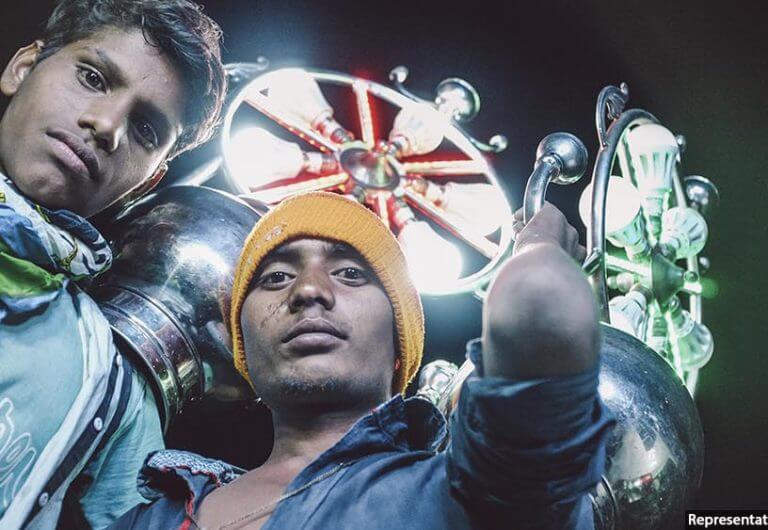 Bihar is the fifth poorest state and ranks lowest on school attendance. With 2.07 million workers aged between 5 and 17, the state accounts for 10.7% of India's underage workforce and has the second highest number of child and adolescent workers. Weddings in India account for a $16 billion-dollar industry, with children between 12- 17 years providing cheap labour at weddings in and around Bihar, states an India spend report. With loopholes in the child labour law, implementation falls through and millions of children continue to work long hours, instead of being in school.