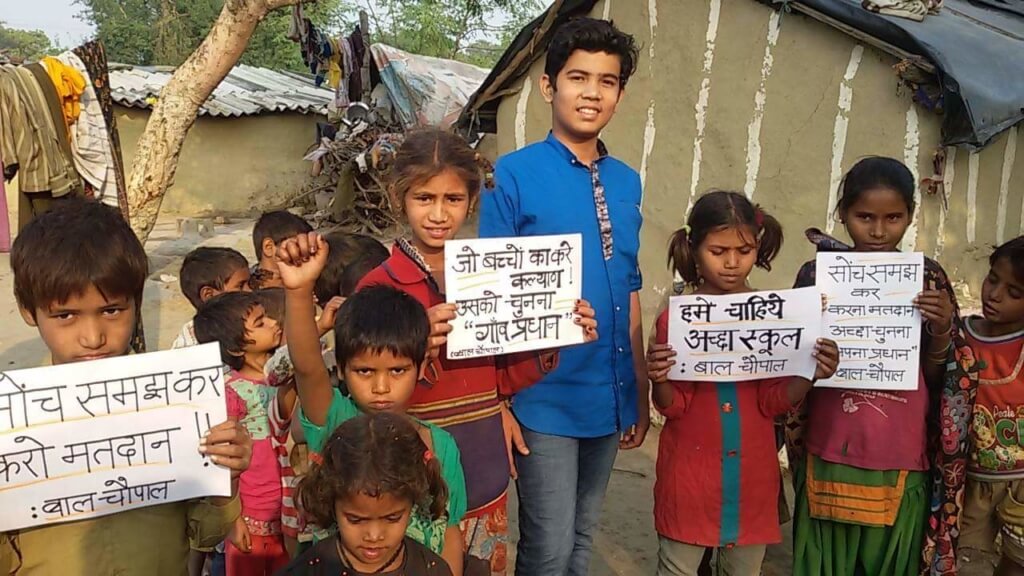 Chote Master'! That's what Little Children from slum communities of Uttrakhand and Uttar Pradesh would call the zealous Anand Mishra the 15-year-old boy, a class 11 student from Lucknow. A named Anand earned for his relentless work in education, he has motivated more than 50,000 children to study through his program 'Bal Chaupal'.
Anand's tryst with helping children get education began when he was a little boy of just 8. In 2012, when Anand visited the heritage site of Ellora, he was moved to see a child study amidst a street lamp in the temple. He then offered him Rs 500 through his father which the boy refused to take. Surprised by the selflessness the boy showed, he then asked the temple priest who requested the young boy to take his help. The event stayed in his heart and during his return to Lucknow, he saw many slum children loitering around who should have been in school.
He gathered a few such students and started studying with them. While initially, only a handful of students came to study with him, eventually, a lot more students started coming. With this he started 'Bal Chapual' that aims to educate children along with performing activities around sports and drama. Today, at least 100 children come to the study center in Lucknow. "I try to teach my friends in a friendly manner. Sharing interesting stories and organising games for them are some of the ways to make learning fun. I try to make sure that they don't get bored. Some of these kids don't like the way they are taught in school just because it is boring. This is also the reason some, even after being enrolled, don't go to school regularly," says Anand, in an interview in Your Story.
The confident 15-year-old along with his parents who work in the UP police had initiated 'Chalo Padho Abhiyan' where they were inviting the educated to support the education of at least one child. Realising the need to support the education of the girl child, they also initiated a programme 'Chalo Bahan, School Chalo' which has been well received by the community.

As Anand wanted to get a deeper understanding of the education system, he travelled to around 150 rural villages to motivate children to study and helped 758 get enrolled in various schools. However, with the pressure of Class 11 and exams, Anand now visits the villages once a week and has people who regularly visit the study centre that ensures children are being educated.
Anand's work has been recognised not just by the locals but he has even been recognised by the Uttrakhand government, which awarded him with the Youth Icon award in 2015 and he has also been nominated for the International Peace Award Twice.
Anand's dream is to make everyone educated and his future plans include getting enrolled into an IIT and further help children to seek education.